Yesterday we shared a round up of chic and updated driving loafers for summer.
And they were a huge hit, so today, we're taking the best seller and highlighting it in an Outfit Formula.
Driving Loafers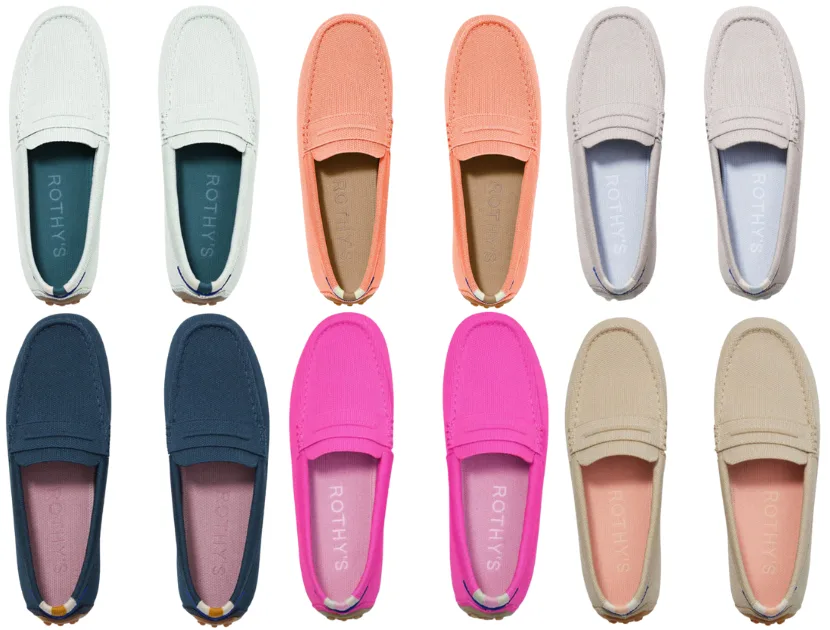 Yesterday's best seller was The Driver by Rothy's.
Available in size 5 – 13 with half size options, in a gorgeous sea of colors, these loafers are lightweight, comfortable and washable.
So if you saw them yesterday and thought, "Cute! But how do I wear it?"
We have you covered.
How to Wear Driving Loafers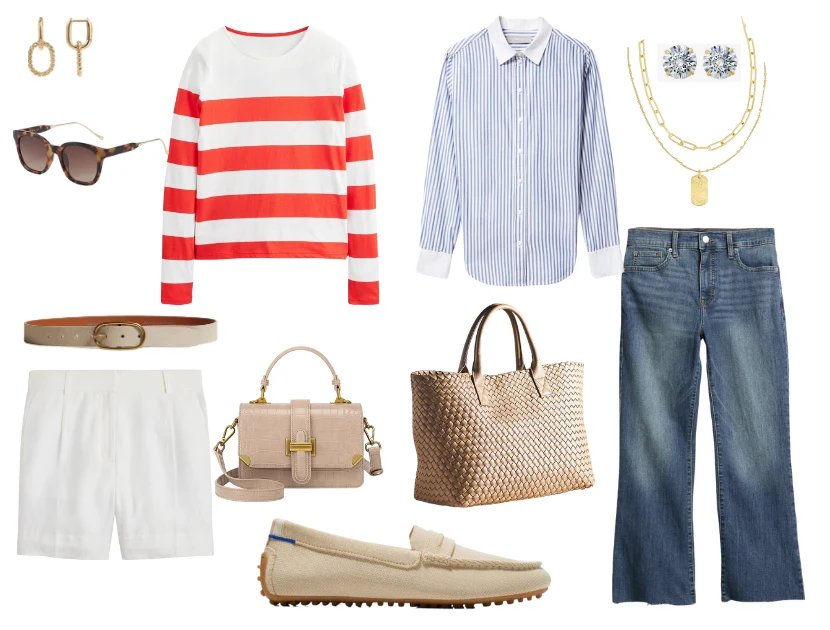 We have two outfit ideas you can recreate with either the links provided or with the pieces you already have in you closet, as always, look there first.
Our Outfit Formulas are flexible.
So if you prefer a different shaped jean, wear your best fit.
If you'd like a different color, swap it out.
These are suppose to help spark inspiration, while featuring items you already have and offering new ideas and recommendations.
With Shorts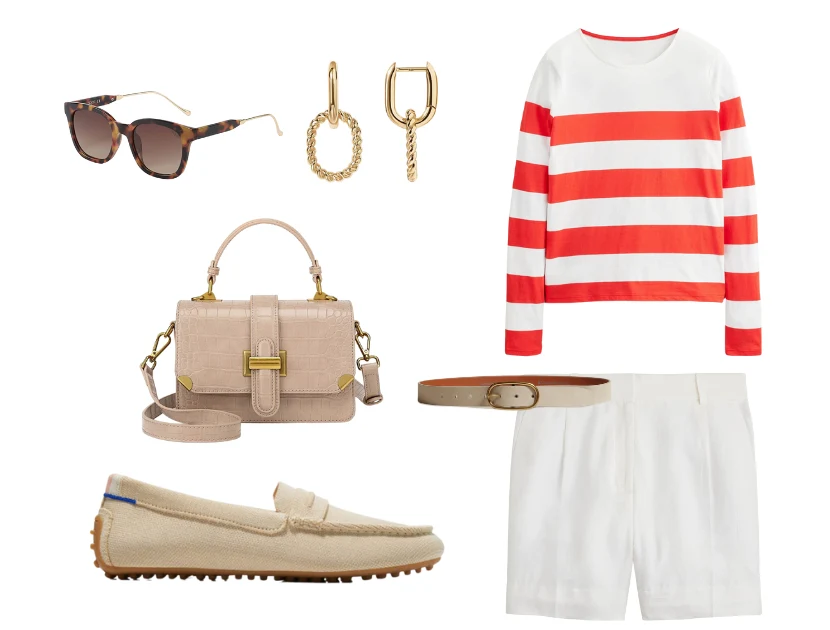 I envision this being what you wear to sightsee on vacation.
Start with a crisp pair of white shorts.
I like this pair of trouser shorts from J.Crew (currently 50% off ) in sizes 00 -24.
With pleats and belt loops it seemed like a no brainer to add this suede leather belt from Banana Republic Factory, priced at $66 in sizes XXS – XXL.
For the top, my first thought was a Breton.
So of course I went to Boden and found this relaxed version in a red and white stripe.
All versions of this are on sale right now for 30% off.
You can do a full or half tuck.
And we're rounding it out with this top handle bag from Amazon.
I bought this several months ago and really can't believe how much I use it. It's not big, but it holds your must haves.
You'll notice all the accessories are the same tone.
This isn't necessary, you can certainly mix and match, but because each item (shoe, belt and bag) have their own texture, I'm highlighting that.
Focusing on tonal texture is an easy way to elevate your outfit without busting your budget.
Finally, we're using gold-tone accessories to coordinate with the buckle of the belt.
Again, not necessary, but it adds some synergy.
I recently picked up this pair of chain link earrings from Amazon from Pavoi.
They are under $15 and available in yellow and white gold.
And these sunglasses in tortoise with gold detail are a new favorite, also under $15 from Amazon.
With Jeans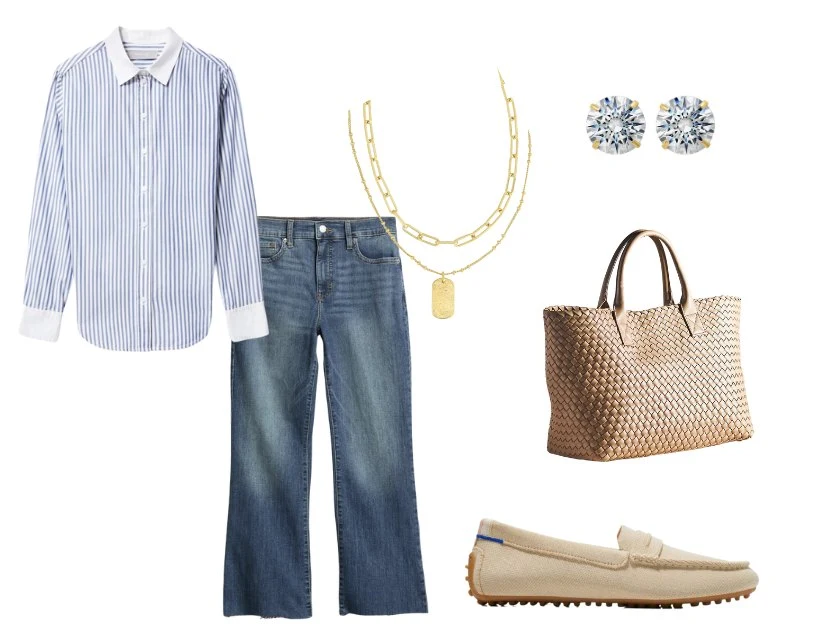 These driving loafers are a no-brainer with jeans.
Above, is a newer style we're featuring, just to give you some options.
These are the high rise cropped boot cut jean with a raw hem from Banana Republic Factory. They are selling out quickly, probably because they are $40 with an extra 25% off.
Again, you can use your favorite jeans in this look.
I paired them with this striped button down from Everlane.
The product image doesn't do it justice so click here and see it on the model all zhused up.
And then simple but impactful accessories.
I'm obsessed with this bag from Anthropologie, available in gold or tan. It looks so much more expensive than $128.
And then easy jewelry finishes the look.
I like these popular Swarovski Earrings in white or yellow gold in a variety of sizes.
And I found this double layer necklace from Gorjana that will fill the neckline of the shirt in nicely.