This content has been archived. It may no longer be relevant
The fall out from the COVID 19 shut down has had a devastating impact on industries like travel and hospitality, to name just a few. Imagine waking up one day and realizing your business or career is either extinct or looks completely different with zero warning, through absolutely no fault of your own.
It's heartbreaking.
Experts say, though, that these industries are resilient, that demand is there, and if they can get through this, there is a path back to their previous success.
AirB&B, for example, came out earlier this week and said that it had more US bookings between May 17 and June 3, which encompassed Memorial Day on May 25, than the same time period a year earlier.
Everyone I know is trying to do something this summer and is happily spending money and rallying behind as many small businesses as possible, because it's important to all of us and our communities that they survive.
But the impact on retail, specifically fashion retail, and its supporting industries is going to be a much different story.
What is the Future of Retail?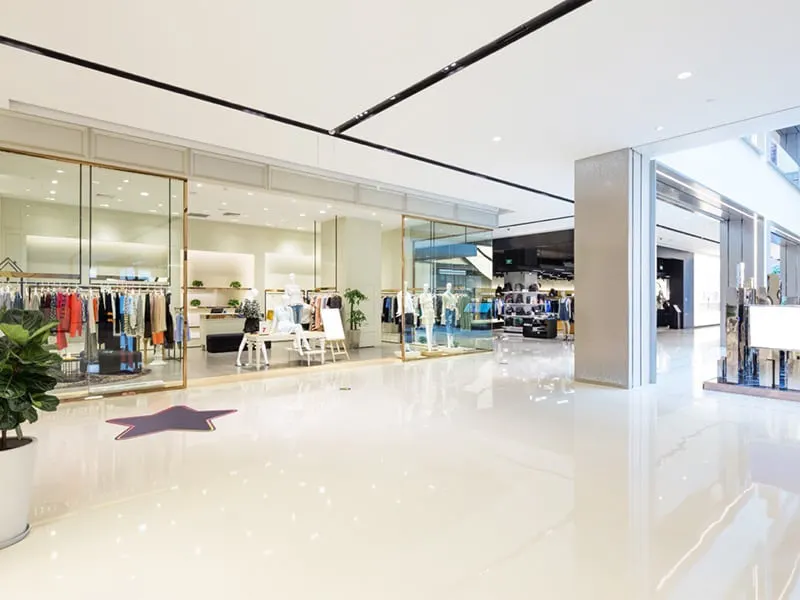 The retail industry faces its own list of difficult, and complicated challenges, and while COVID has made an enormous impact, one could argue it only speed up the inevitable.
For years the industry has been in flux, and now it's an absolute mess.
Malls have seen a dramatic drop in foot traffic long before mandated shutdowns.
Retailers trying to create more of an "experience" within their stores had varying levels of success, often making it more difficult for the customer to shop.
Quality has dropped, prices have risen.
Many manufacturing and sourcing practices are still archaic, lack oversight, and create severe environmental impact.
Retail is a complex web that needs a total restructuring to meet the needs of modern society.
Lack of Goodwill
But perhaps the biggest issue is the lack of goodwill between consumers and brands.
For YEARS retail at large has ignored cries for expanded – or inclusive sizing.
It's 2020, and the overwhelming majority of inventory still only goes up to a size 12.
It's just too hard to shop. It's too expensive, limiting and frustrating.
And for whatever reason, it feels like retail only markets to 25 years in Southern California (no offense) or the extremely affluent who don't blink at a pair of $600 jeans.
They assume everyone is a size 2, white, and lives a life of leisure.
My job has always been to shop for women. Whether it was when I was a buyer, a personal shopper, or now as a content creator. The basis of my job is finding practical solutions that are chic and stylish for the average American woman (and our friends around the globe).
Shopping is as Impossible as You Think
If you're petite or plus size they have limited you to online only. That's right, most American department stores and some speciality stores took special sizing off their selling floors. Meaning you cannot walk into a store and buy anything.
If you're a woman of color, you are often not even included in the conversation. I can walk into any store and buy a neutral-to-me bra. If you have darker skin and want a neutral-to-you bra, or pair of pantyhose, or a shoe that matches your skin tone – you'll likely have to place a special order, if it's even available.
Just a few months ago, I went to the mall looking for something special to wear to my 40th birthday party. I decided I was going to treat myself and buy whatever I wanted.
Something as simple as a party top for a grown woman was a total bust.
I can home with a pathetic sweater.
It's like the stores are telling us, point blank, who they want to walk through their doors.
Retail has never cared about consumers. And these public promises of transparency and diversity amid two national crises feel like a marketing ploy rather than real, needed change.
And if a brand is actually serious about it, it is going to take years to see real change.
The Long Term
So here is what I think will happen.
The brands that make ethics, inclusion, and community building a priority will succeed but it won't be easy. They have to cut through the noise, align with trusted voices and figure out how to compete with Amazon.
Malls will never go back to what they were. As a destination, I think as long as people have to wear a mask, trips to the mall will be transactional instead of a leisurely day off.
And that's an issue for their bottom line because the longer you're there, the more you spend, and if there is no impulse spending, stores and malls will ultimately close.
We'll see so many more bankruptcies like J.Crew and total closures like Sears and J.C. Penny.
Some brands will hopefully expand their offerings, maybe Nordstroms will get it's act together and start offering merchandise again that meet the needs of the average woman.
Sadly, small boutiques are going to continue to struggle. It's too hard to compete with Amazon, their prime shipping, and prices.
I Want to Hear From You
I love creating this content, and I want to make sure I continue to evolve with our readership. My commitment to inclusive sizing continues to be top of mind as well as offering an assortment of price options.
I'm fortunate that I worked with real women, of all shapes, sizes, races and lifestyles, for over a decade. Inclusion is easy for me except for the fact that I'm limited to what is being offered.
So for you, as the consumer, what are your priorities?
How important is price point?
Would you spend more for ethically, responsibly sourced brands?
Realistically, would you compromise quality for better pricing? Or would you prefer to spend more for higher quality?
How important is size range and inclusivity?
What "perks" do you look for from retailers?
Are you okay with longer shipping times, or do you expect Amazon shipping speed across the board?
Tell me in the comments below – there are no wrong answers!
---
Our Content is Inspired by Our Readers
Our readership inspires all of our posts and is not sponsored or paid for by brands or retailers.
Recommendations are based on my experience as a personal stylist View Post and wardrobe consultant for over a decade. I worked with busy, down-to-earth women who wanted to look chic and feel confident but were often confused by so much of retail.
Some links are affiliate links, which means if you purchase via our site, we receive a small commission.
If you enjoy our content and would like to help us grow, please consider following on Instagram and join our Private Facebook Group to access more advice and exclusive in-depth conversations with other like-minded women.
---