Build Your Wardrobe with our FREE Wardrobe Essentials Checklist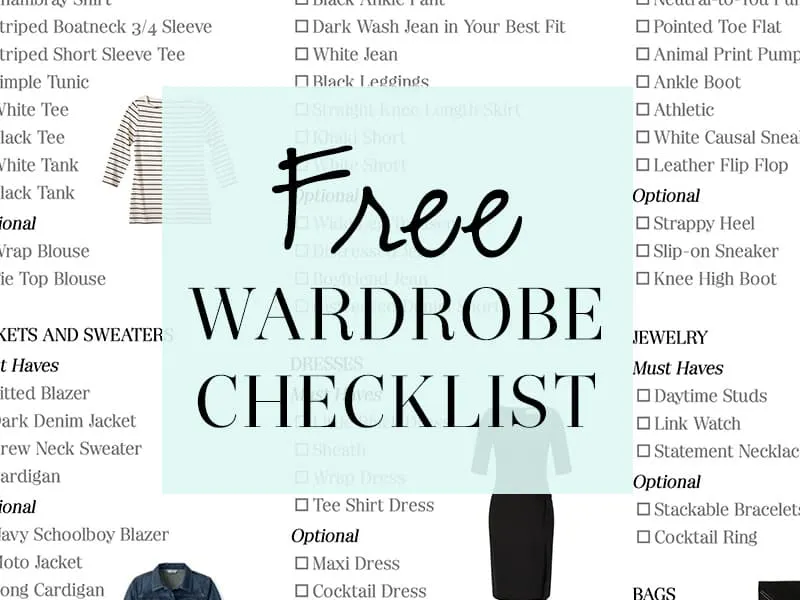 Creating a wardrobe you love starts with having your basics in order.
That's why we created this simple wardrobe essentials checklist. We've mapped out everything you need to build a chic and stylish wardrobe, one purchase at a time.
Download it today, and join our growing community of women, who want to look their best, but don't like shopping so much and need a little help pulling looks together.
Enter your email for your FREE Wardrobe Essentials Checklist by The Well Dressed Life and receive our daily blog post in your inbox!
* indicates required field
Building a Wardrobe You Love
This checklist was designed to help guide you in filling in the holes of your wardrobe. If you wake up to a closet full of "nothing" to wear, you are likely missing some staple pieces. These are the pieces that help you mix and match your clothing. They are what builds out a wardrobe, and are considered foundation pieces.
Within the pages of our site, you will find size inclusive product recommendations, in a range of price points, to help you check your must-haves off your list. In addition, you'll receive practical style advice, outfit inspiration, and interactive style challenges provided every season – just for being a reader.
By joining our mailing list you will receive an DAILY email update when our post goes live, Monday – Friday.
We, of course, will never ever trade or sell your information.
As a thank you, you'll receive our wardrobe essentials checklist as a free download in your welcome email.