Admittedly, I buy some crazy beauty products. If something promises younger, brighter looking skin, I give it a whirl. It's research, at least that's what I tell my husband. Lately, I've been more pleased than disappointed with the gadgets I've currently discovered. My jade roller sits in my bedside dresser. I pull it out every night, after I put on my night cream, to gently massage it in, and calm down my skin. I wake up with less puffy skin. I also love my micro roller, which I use a few times a week to help my skin absorb my obscenely priced serum. It's a skin-game changer.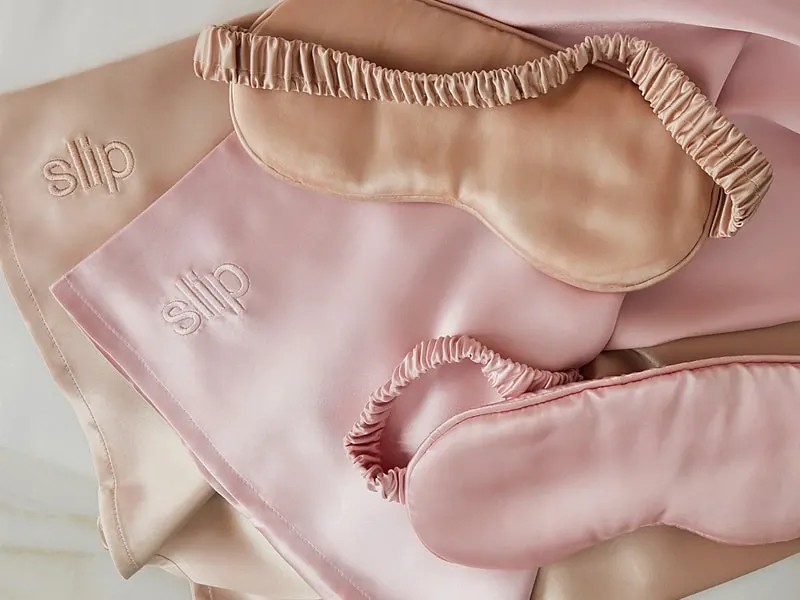 Pillow Case, $105
Because I've been so diligent about my skincare, from investing in high-quality products to scheduling time for a monthly facial (more on that next week), I want to do everything I can to maintain the effort going into my almost 40-year-old skin. Enter: the silk pillowcase.
Admittedly, I was pretty sure this was going to end up being one of my more ridiculous splurges. At best, it would be an indulgent piece of bedding, but it's ended up being one of my most favorite purchases of the last few months.
First, it's amazingly comfortable and keeps you cool all night. I look forward to slipping into bed now more than ever. But it's more than an added luxury to your sheet set; there are actual benefits for your hair and skin.
Sleeping on a silk pillowcase will help reduce breakage and split ends in your hair. If your hair is frizzy, or you wake up with knots, the silk will help keep your hair smooth. If you get a regular blowout and are lucky enough not to have to wash your hair every day, the pillowcase will help maintain your style.
Ever wake up looking extra red and wrinkly? Especially if you're a side sleeper, you may notice stronger lines on the side of your face. Over time, this causes more permanent wrinkles. You can't prevent them entirely but the pillowcase helps you slow the process down. It also helps keep your product on your face at night. Other fabrics will essentially wipe off what you've slathered on. Silk naturally allows your skin to absorb your product so you get the most from its benefits.
The best part is how easy it is to care for, I simply throw it in the wash with the rest of my sheets. I've loved it so much, I bought a few for gifts for girlfriends – who are always delighted. It's one of those gifts that is appreciate because they would never buy it of themselves. I fully plan on bringing my silk pillow from home to the hospital when it's time to have this baby!