Today we're kicking off a new feature, a monthly seasonal capsule, highlighting thoughtfully curated pieces you can wear now and build on throughout the season.
For March, I'm sharing a neutral-based, flexible capsule you can mix, match and layer into your existing wardrobe.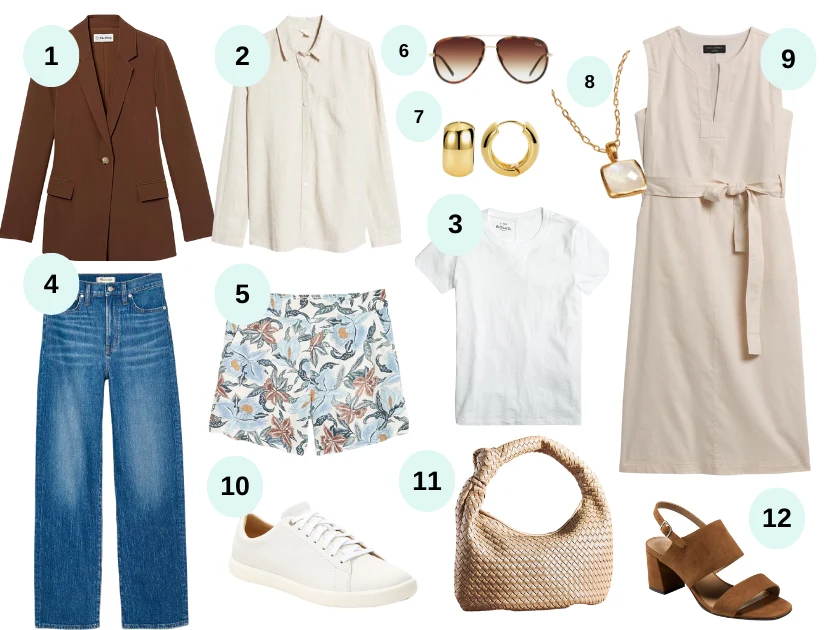 Some of these will look familiar, some are new, and all of them will be featured in our content in the coming weeks.
Blazer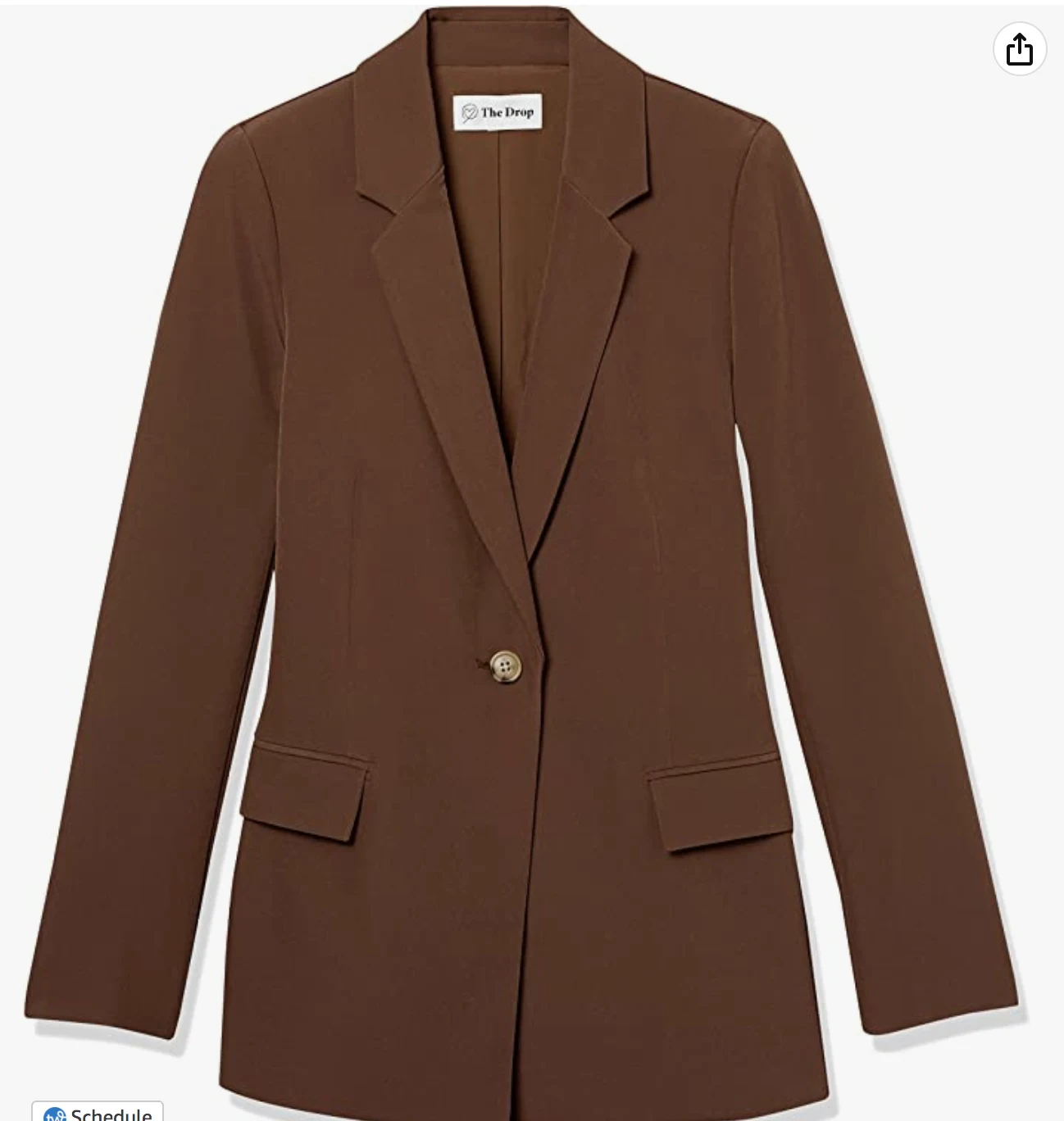 1
the Drop Blazer
Amazon
$75.00
I have this blazer in three colors and it's fabulous, especially for the price.
We continue to see this oversized trend in blazers and layers, and, frankly, it's too much for most frames.
You have to be really tall to pull it off.
And I'm 5'10 and it swallows me.
So this blazer is a nice option, because it's not form fitting and also not oversized.
It has a little room while still giving shape to the body.
The one button helps pull the eye in and it pairs well with polished or casual jeans.
Available in 10 colors, including several neutrals (I also have the pink) in sizes XXS – 5X for $75.
Linen Shirt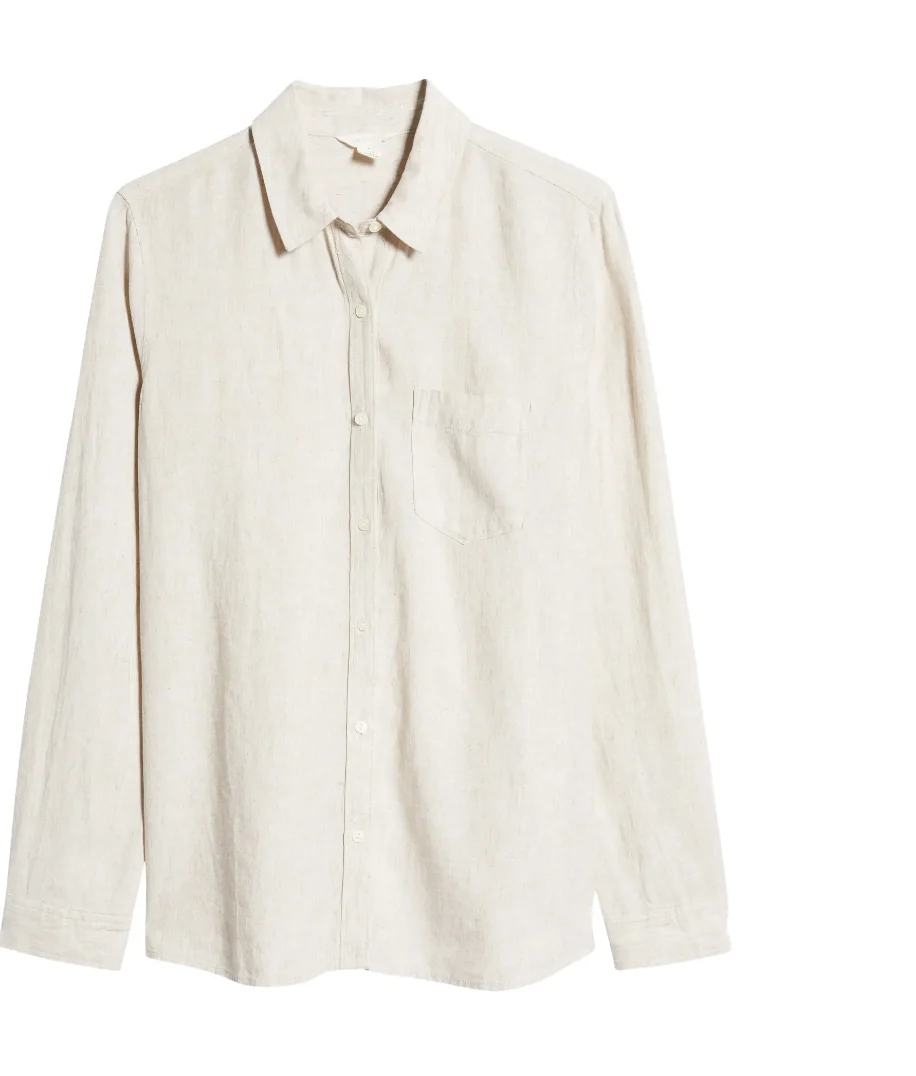 2
Caslon Linen Shirt
Nordstrom
$59.00
I had a hard time finding a light tan linen button down but I stumbled on exactly what I was looking for at Nordstorm.
From their in-house brand, Caslon, available for $59 in XXS – XXL (18).
Similarly, I like this option from Gap, in sizes regular, tall and petite, in XXS – XXL.
Pair this with jeans, layer under the blazer or wear it over a pair of shorts.
White Tee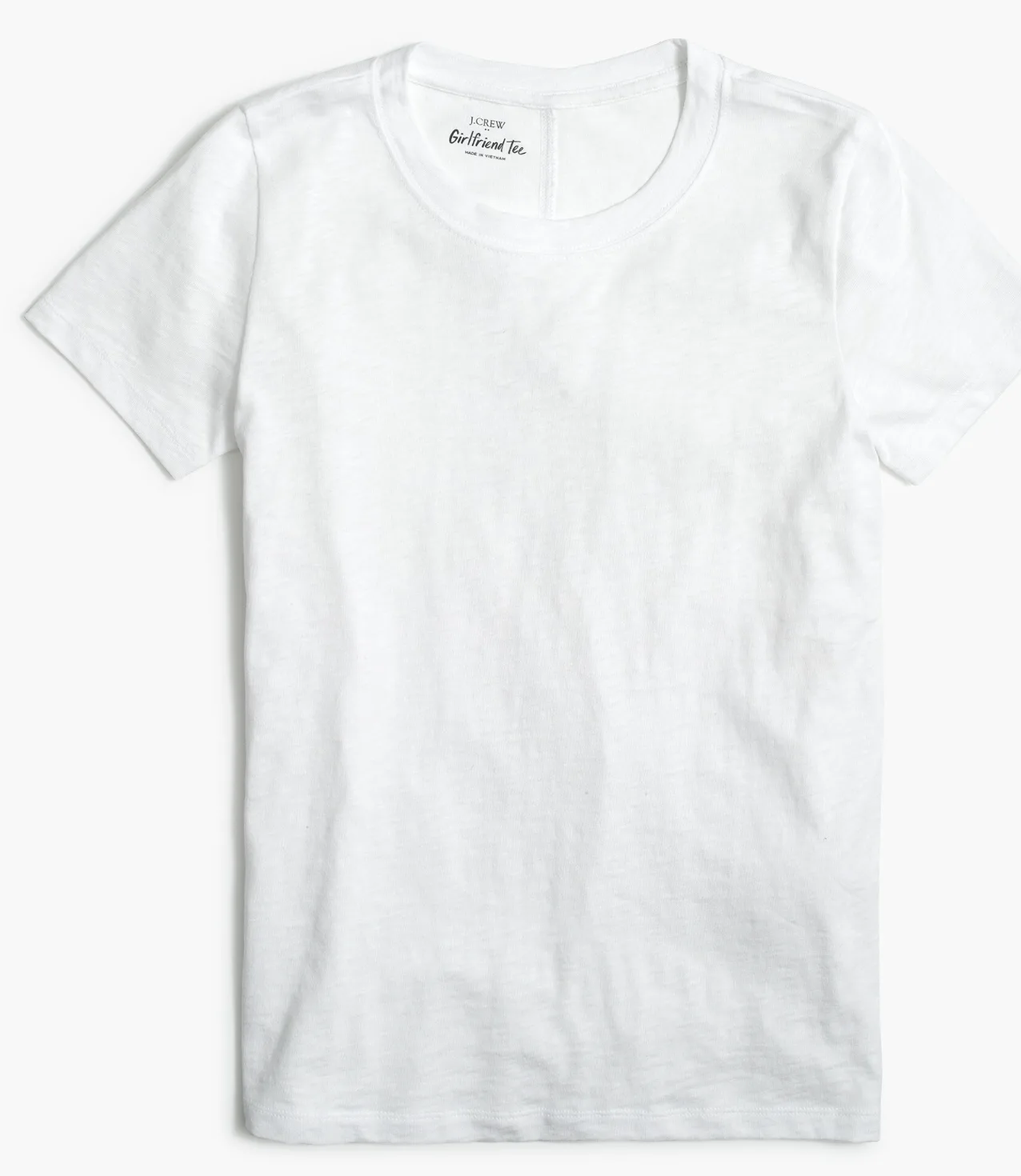 3
White Tee Shirt
J. Crew Factory
$19.95
This white tee shirt proves my point that you should NEVER spend on something so basic.
We've featured this a few times from J.Crew Factory and I own a couple of them.
The fit is great, it washes well and you can't see your bra through it.
Only $19.95, or two for $35 in sizes XXS – 3X.
I size up to a large so it can shrink.
Wide Leg Jeans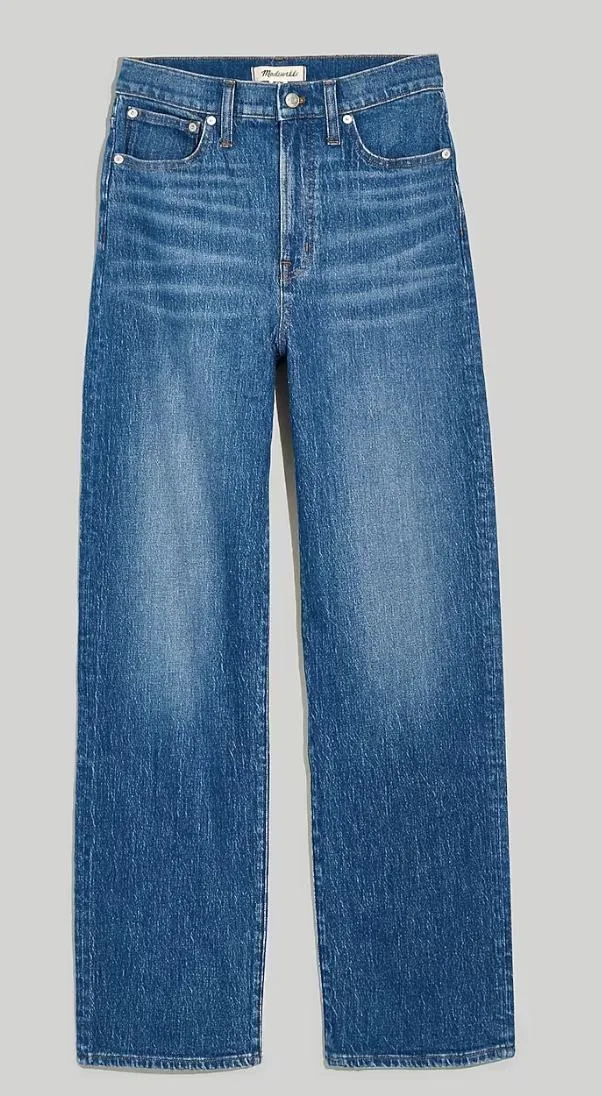 4
The Perfect Vintage Wide-Leg Jean
Madewell
$138.00
These will not be for everyone.
Personally, I'm really stepping outside my comfort zone.
But a wide leg jean, paired with pretty tops and sandals can be a fun addition to your spring wardrobe,
And I've always like how Madewell Jeans fit and their size inclusivity, with these being available in regular, tall and petite, in sizes 23 – 33.
I took my regular size in a tall.
I'll share some real life pictures next week 🙂
Print Shorts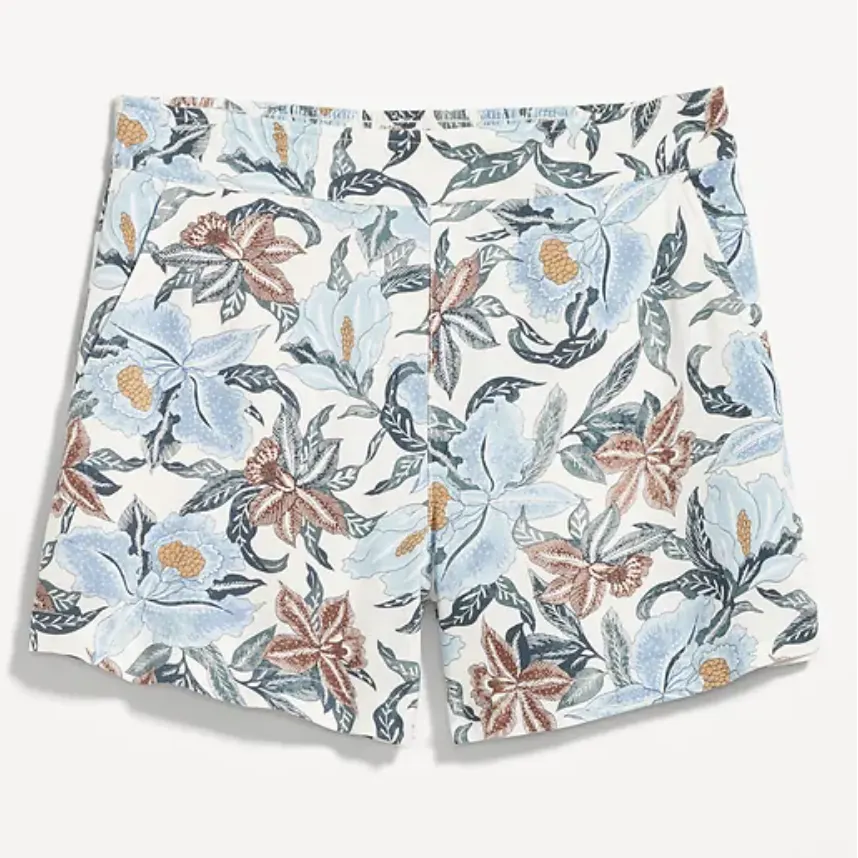 5
High-Waisted Playa Soft-Spun Shorts for Women — 4-inch inseam
Old Navy
$26.99
We featured these printed pull on shorts last week and they we're wildly popular.
So I wanted to feature them here to maximize your mix and match options.
Pair them with the white tee, the linen shirt, or a tank with a denim jacket and a flat sandal or white sneakers.
Available in XS – 4X for $26.99 with an additional 30% off at checkout.
Sunglasses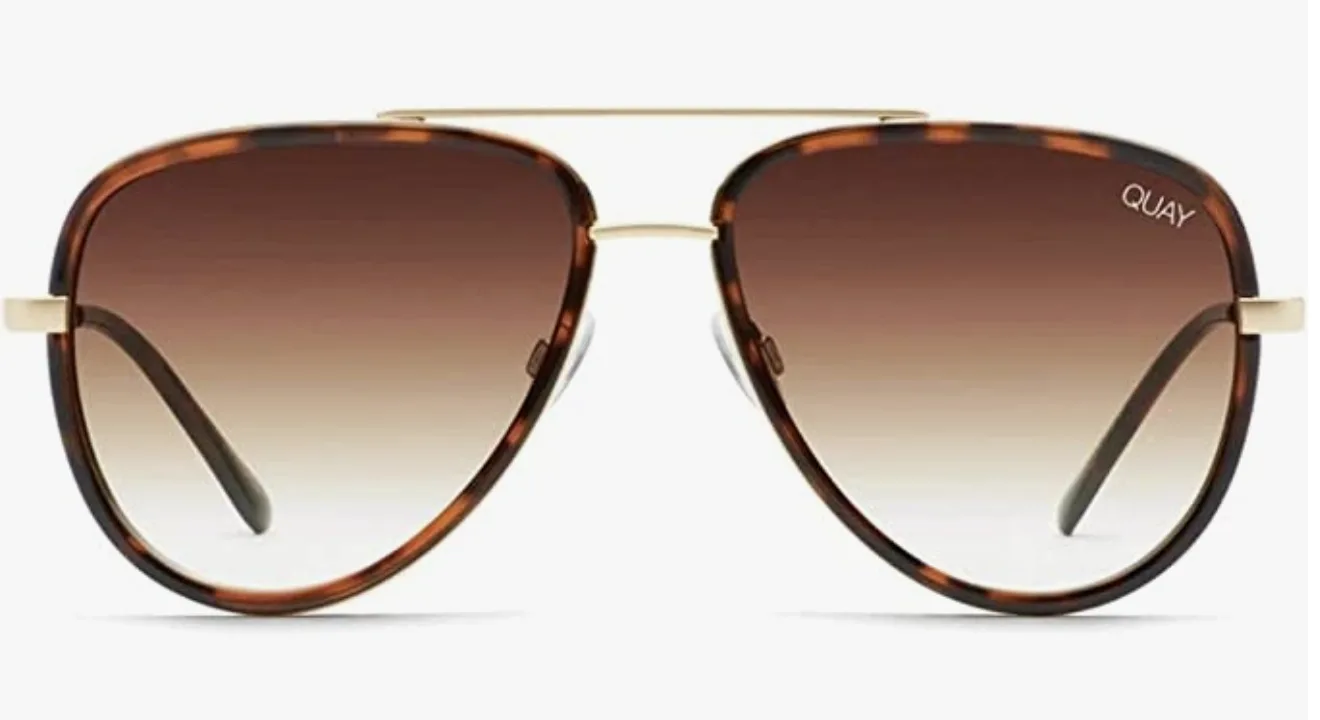 6
Quay Sunglasses
Amazon
$70.00
If you're looking for an updated pair of sunglasses for the spring at a reasonable price, I love Quay.
These aviators scream designer style for under $100 ($70 to be exact).
The chic, cool and timeless.
Hoops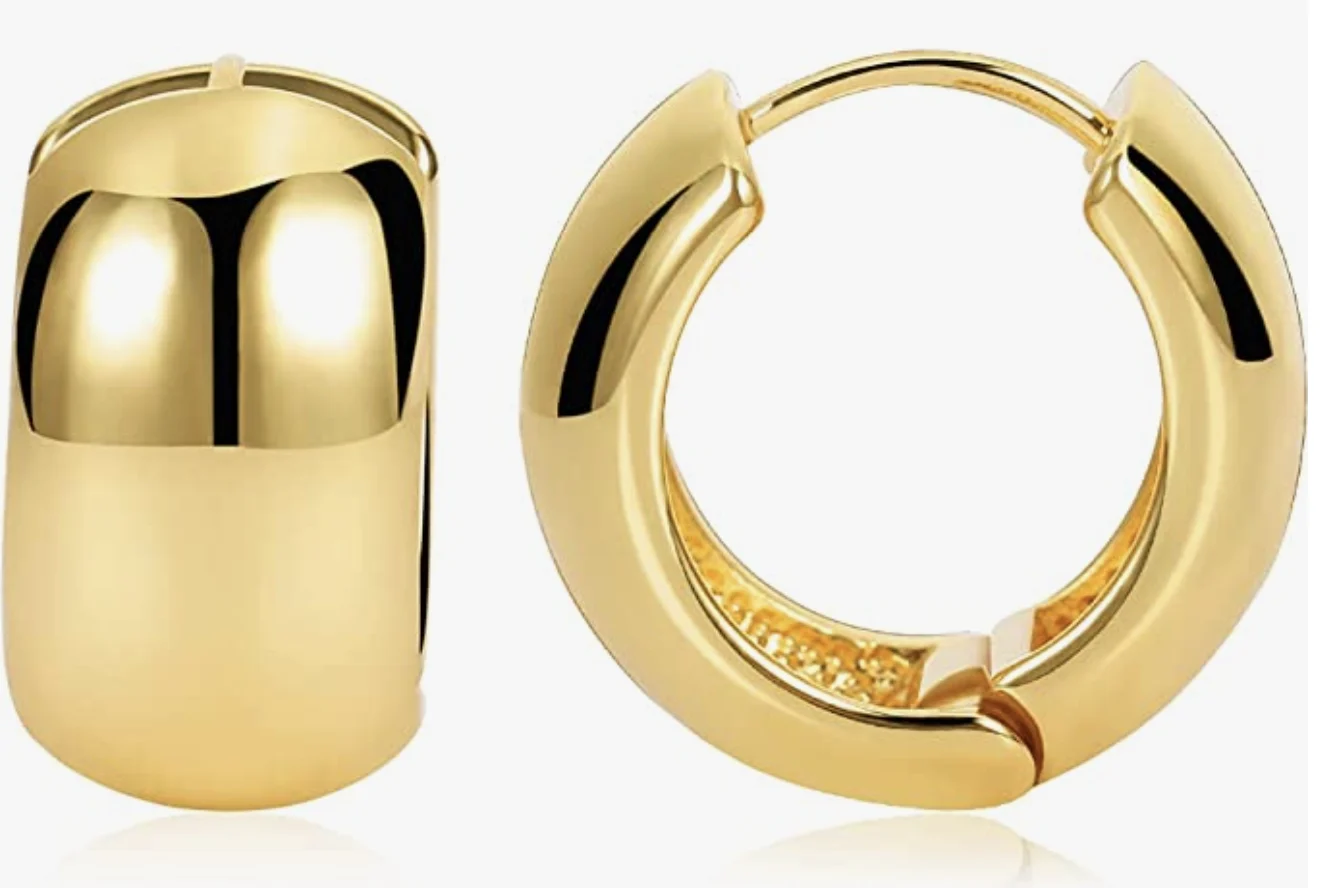 7
14K Gold Plated Hoops
Amazon
$15.00
It's amazing how easy it is to accessorize when you have the right pieces on hand.
And those pieces do not have to be expensive.
We've discovered so many finds from Amazon and insane prices, like these 14K gold plated hoops for under $15.
I've had them for several months, wear them frequently and am so impressed with their quality. They are a fantastic everyday earring.
Statement Necklace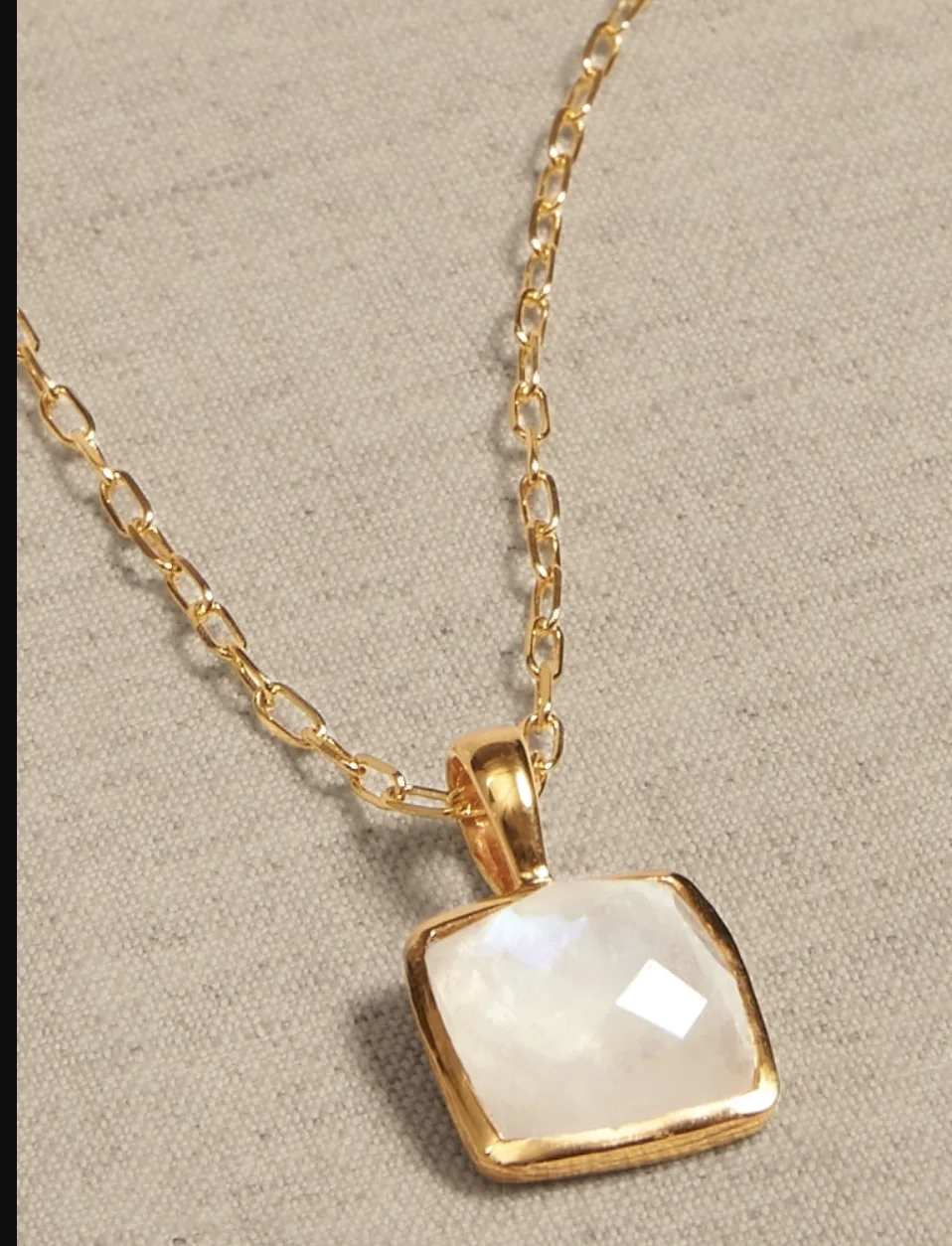 8
Moonstone Necklace
Banana Republic
$54.99
Considering how overpriced I think Banana Republic is, I'm shocked by how affordable this necklace is.

he large moonstone, chunky setting, and chain detail remind me of Julie Vos – who we love, but she's a considered purchase.

I love this under a collar or over a summer-weight sweater or boatneck top.
Linen Dress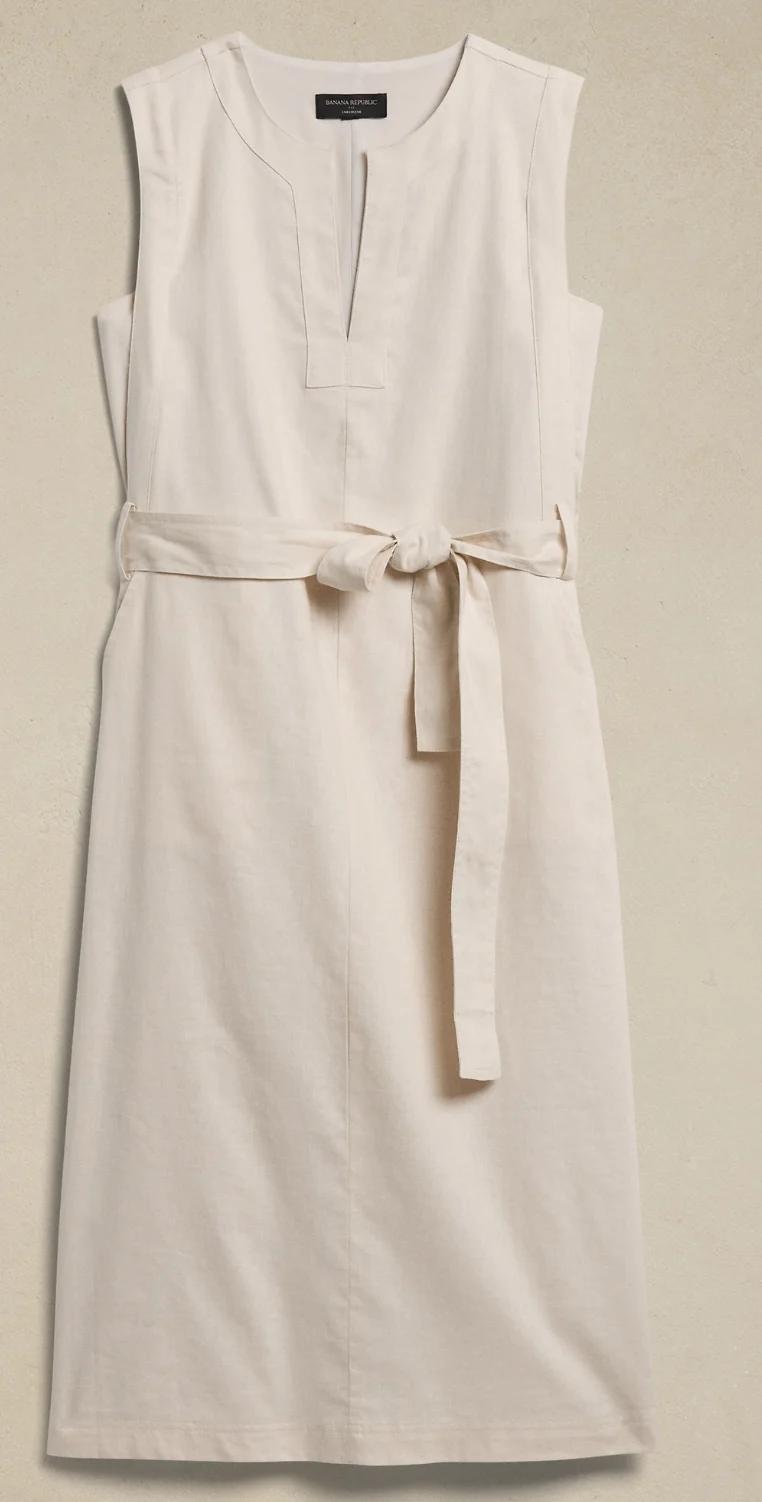 9
Linen Sheath
Banana Republic Factory
$66.00
Before you ask, yes this is a linen-blend dress and no there is nothing you can do about the wrinkles.
That is the nature of the fabric.
But I do love the contrast of casual and polished, the self-tie (that you can swap out for the belt of your choosing) and the airy feel this dress has.
Depending on the length, you may need a hem, and I can see a nip at the waist benefiting some people as well.
But paired with a clutch, this woven bag and a pair of block heels sandals, it would make a striking look.
Available in three colors, in sizes regular, tall and petite in XXS – XXL for $66.
White Sneakers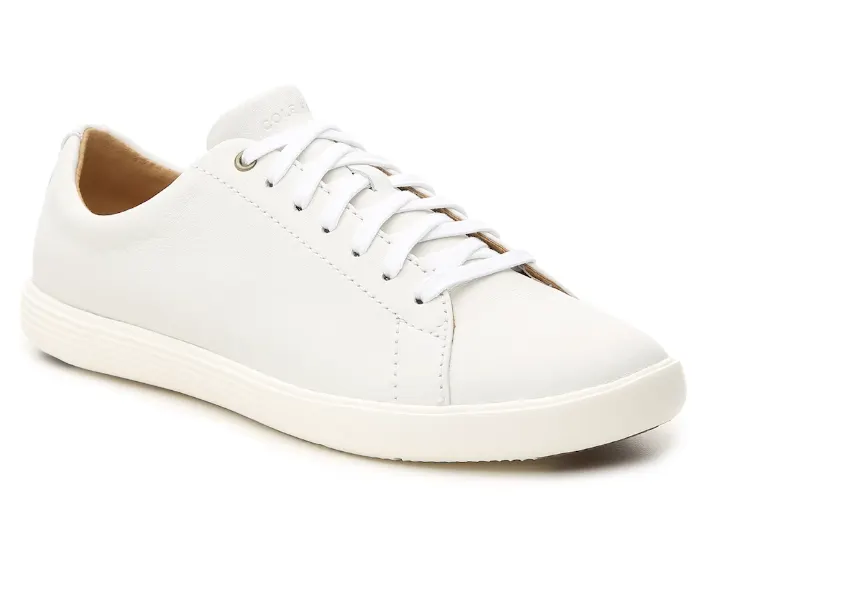 10
Cole Haan Grand Crosscourt II Sneaker
DSW
$90.00
You can use any low profile sneakers you already have and wear them with anything and everything.
We happen to like these simple tennis shoes from Cole Haan, but you have a ton of options.
Available at DSW for $90 ( a great price) in a full size range.
Woven Bag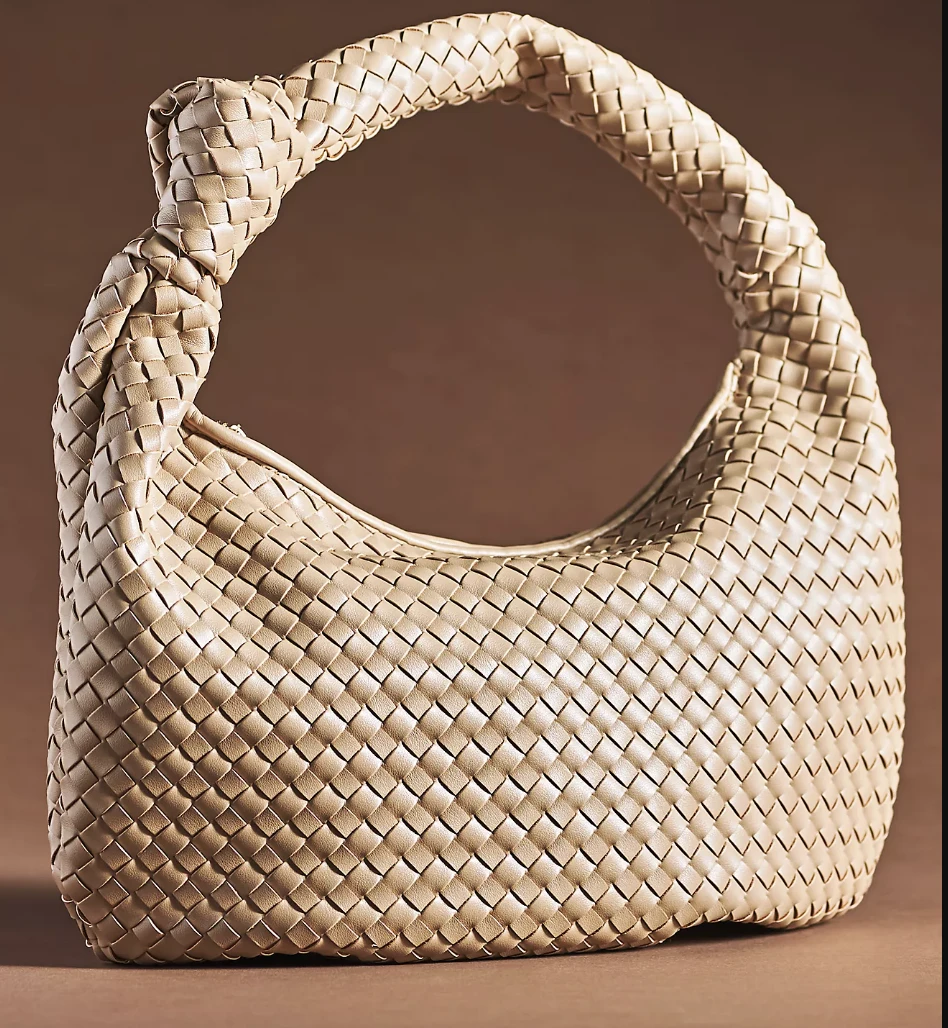 11
Melie Bianco Brigitte Large Satchel
Anthropologie
$128.00
I absolutely love this bag and the shape and texture it brings to an outfit.
It's a great size and the comes in five gorgeous colors.
Block Heel Sandal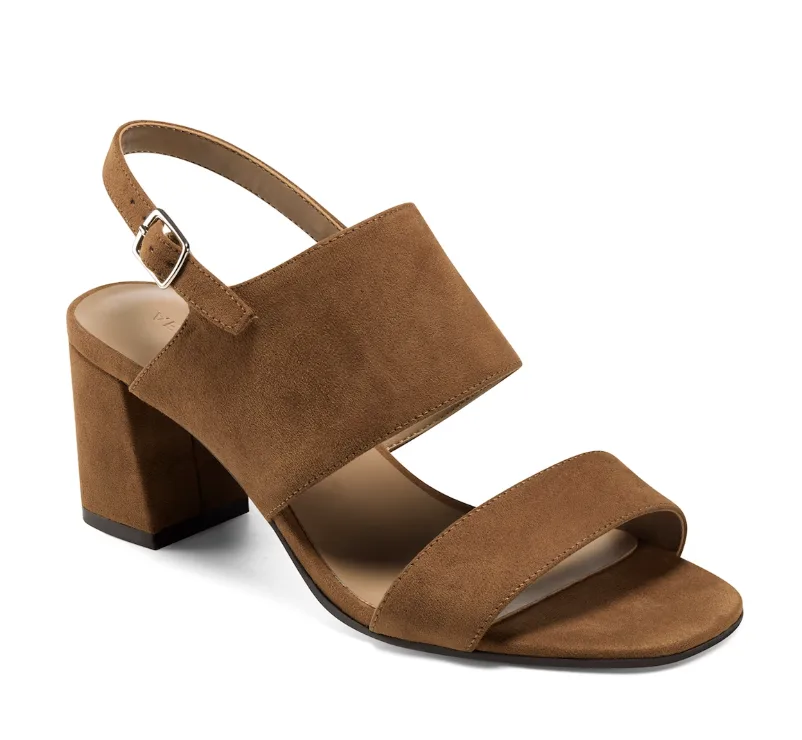 12
Aerosoles Emmex Sandal
DSW
$99.00
Finally, you'll be surprised how much you'll wear these suede block heel sandals by Aerosoles.
I have a similar pair in leather and they are my go-to.
They work with any legged jean, from boot cut to skinny, and look great with dresses – this with the linen sheath is chef's kiss!
Available at DSW for $99 in three colors, but cognac (above) is my pick.