There are a million completely useless gadgets and products in the beauty industry.
Most are designed to make you think you have a problem you don't have.
But there are a few that fill a void, that make a task more manageable, a product work better, or save you time and money.
So let's continue Problem Solvers Week with my favorite go-to beauty products I regularly use and wonder what I did before I found them.
10 Beauty Problem Solvers You Never Knew You Needed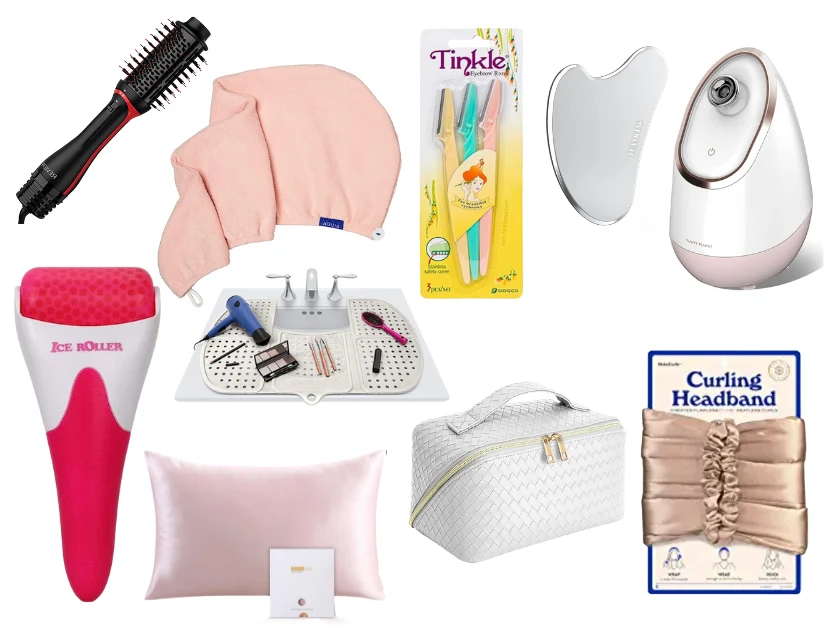 Sink Topper
Our primary bedroom has a very small bathroom, with one sink and limited counter space and storage, a design we inherited when we bought the house.
So it's a circus when my husband and I are getting ready at the same time.
In an attempt to hack a little more workspace I found this sink topper and it does the trick.
Simply roll it out over your sink and roll it back when you're done.
Available on Amazon for under $30.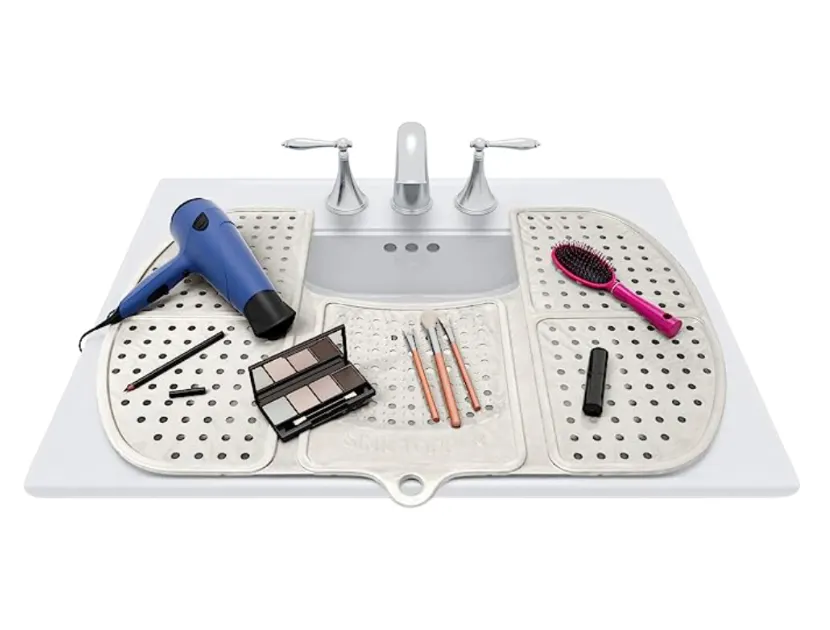 1
Sink Topper
Amazon
$27.99
Stainless Steel Gu Sha
There are thousands of products on the market geared toward "anti-aging," a term I don't love, but that's another conversation.
And most of these products are complicated, expensive, and look like they feel from a spaceship.
But I'm here to tell you the best results you can get at home with this $8 Gu Sha.
With consistent, daily use, you will help improve circulation, help de-puff, and sculpt your face.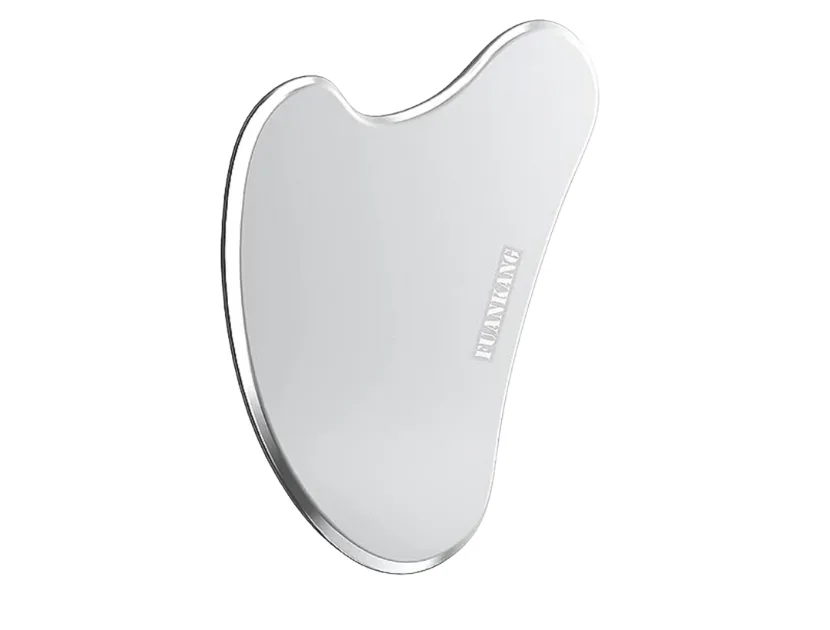 2
Stainless Steel Gua Sha
Amazon
$7.99
Aira Nano Ionic Facial Steamer by Vanity Planet
The Aira Nana Ionic Facial Steamer by Vanity Planet is the exact steamer I use. I bought this a year and a half ago and it still works like new, no issues.
Steam will help detoxify and clean your pores. I use it once a week for about 10 minutes, it's nice to follow up with a facial massage (or use the Gu Sha above) and then I finish up with one of these hydrating face masks – highly recommend.
Right now, the steamer is $58 with a 10% coupon at check out.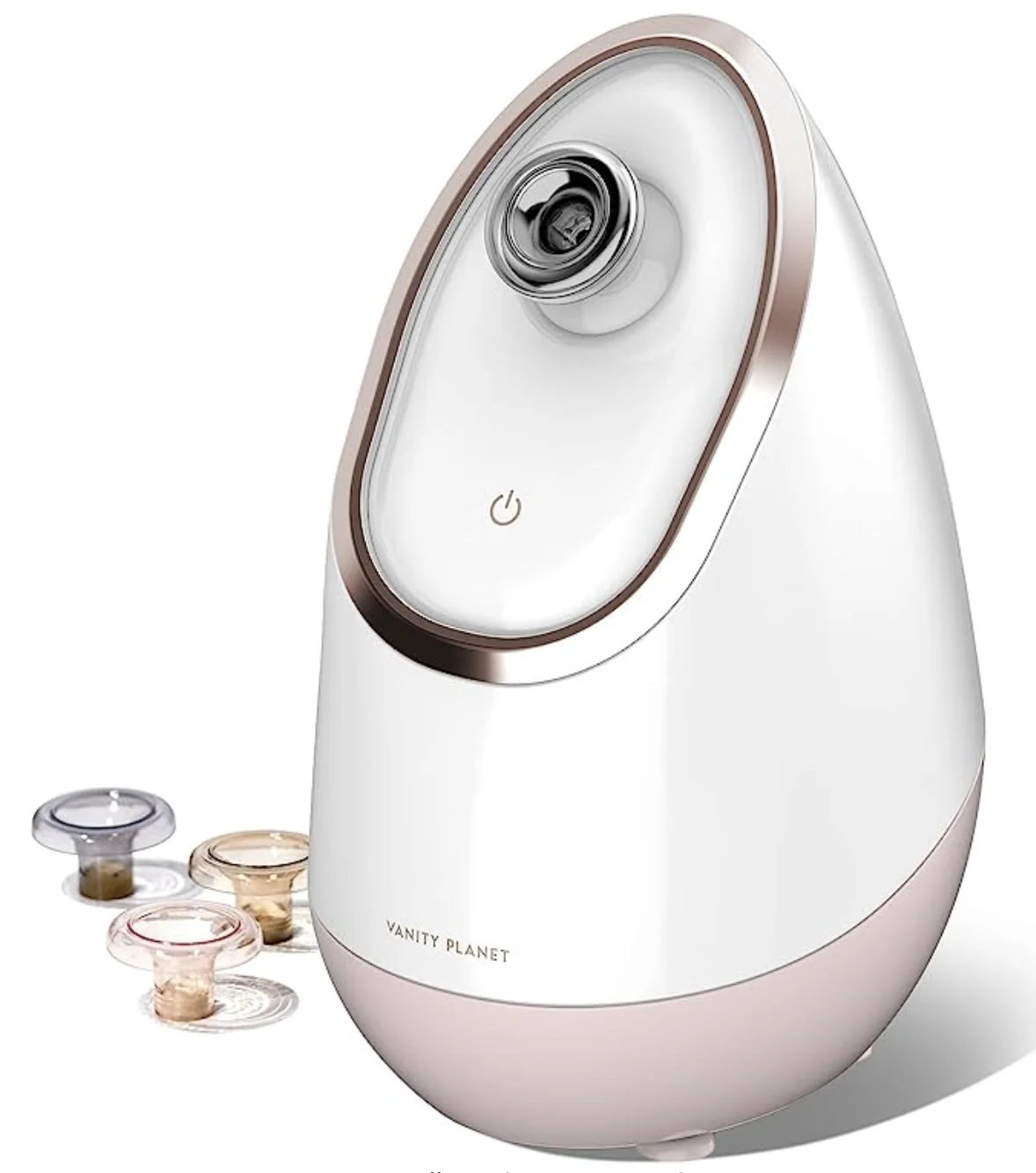 3
Aira Nano Ionic Facial Steamer by Vanity Planet
Amazon
$58.75
Woven Makeup Bag
I bought two of these woven makeup bags during Prime Day and am so pleased with them.
We are currently at the beach for the rest of the summer, and I wanted a bag I could travel with and work out of, and this does the trick.
I have one filled with makeup and one with skincare.
What's nice is the skincare one sits on our bathroom counter with all the products upright, so I can keep everything together, and move it around to clean.
Available in eight colors for $23.99 with a 10% coupon at checkout.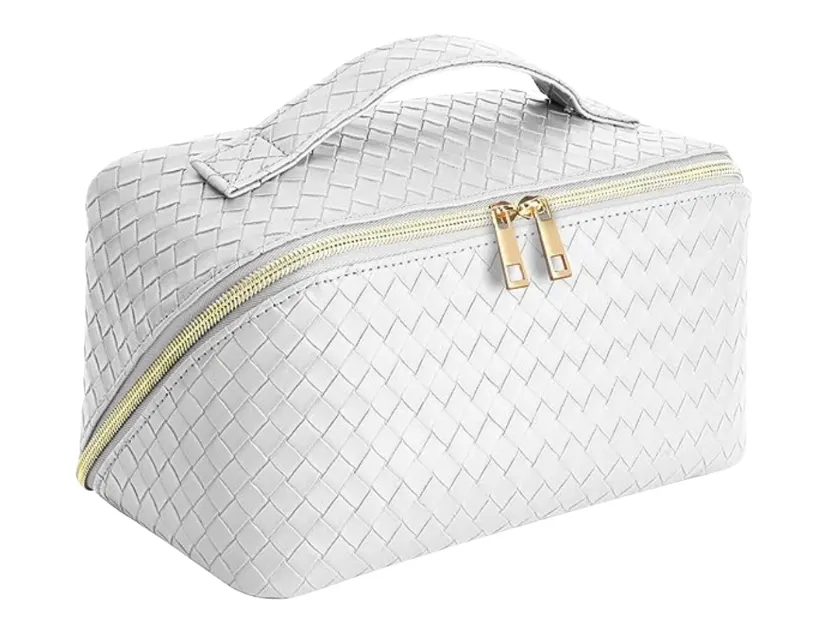 4
Woven Cosmetics Bag
Amazon
$23.99
Revlon One Step Volumizer PLUS 2.0
I can't pull the trigger on the Dyson AirWrap. My friends who have it love it and will tell you it's worth the money.
But right now, I am thrilled with the Revlon One Step Volumizer.
I started with the original, a big, heavy, HOT tool that gave significant volume and bounce.
Eventually, I replaced it with their PLUS 2.0, a smaller, lighter wand that gives you heat control and the option to cool.
It's $49.99, and along with a heat protector (I use the Glossing Detangler and Heat Protector from Lolavie), you'll quickly achieve a salon-quality blowout.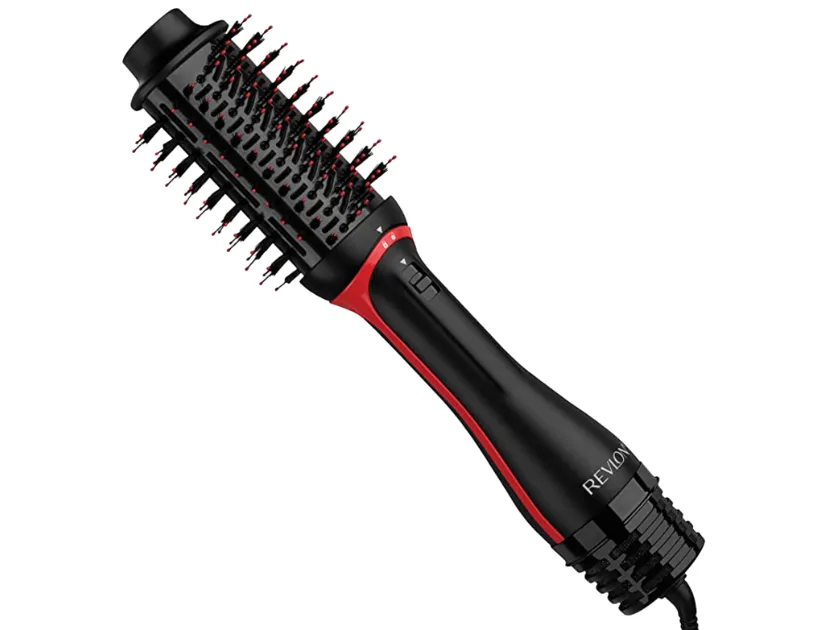 5
Revlon One Step Volumizer PLUS 2.0
Amazon
$39.99
Silk Pillowcases
About a year ago, I was getting a facial, and my technician told me that the best practice is to switch out my pillowcases every two nights to keep dirt and grime out of my pores.
It seemed like a lot of work, but manageable if I had a few extra on my nightstand.
Now, in the past have spent $100 on the SLIP pure silk pillowcase for myself and as gifts, and I will tell you, they are divine.
But swapping them out every 48 hours required more than I was willing to spend; I needed to find an affordable alternative.
After some research and trial and error, I landed on these by ZIMASILK.
They are also 100% Mulberry Silk (just like the expensive brand) and come in all sizes and almost 50 different colors.
You can get a queen size for $23.99 with an extra 15% coupon.
The big difference is in the weight of the fabric; the original Slip Silk Pillowcase is 22mm, while these are 19mm.
Next to each other, you'll feel a difference, but, for every day use, the Amazon option does an excellent job preventing hair breakage and preventing lines and creases on your face if you are a side sleeper like me.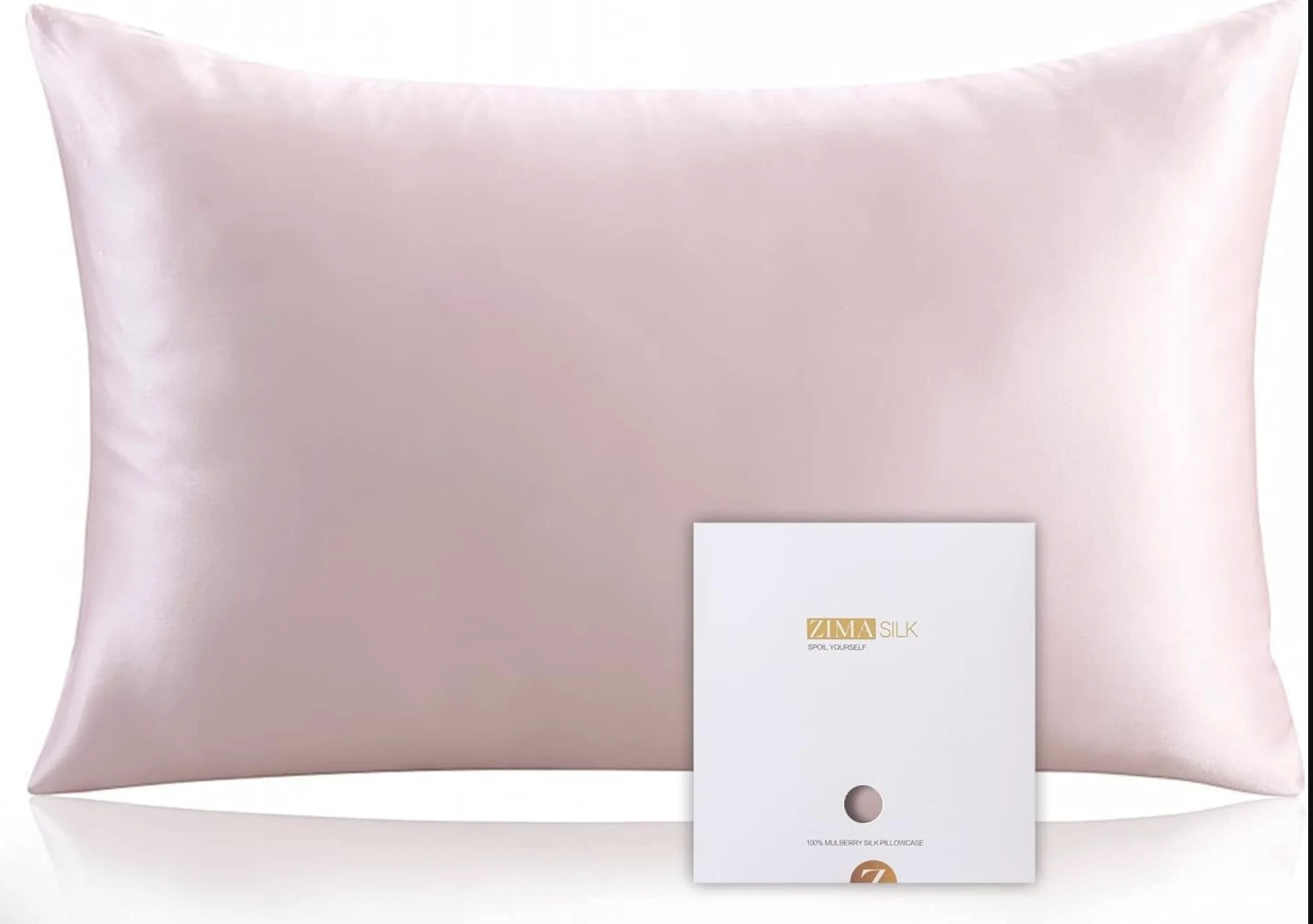 6
Silk Pillow Case
Amazon
$23.99
Face Razor
I've talked about the Tinkle Facial Razor hundreds of times.
I use this to remove peach fuzz and lightly dermaplane my face.
So once a month, I'll wash my face, pad it dry, add a tiny bit of inexpensive face oil, and run this razor up my face, focusing on the side of my face, cheeks, and forehead.
Not only does it take care of the peach fuzz, but it also helps remove dead skin.
You're left with silky smooth skin that absorbs your products better, and your makeup sits beautifully on top.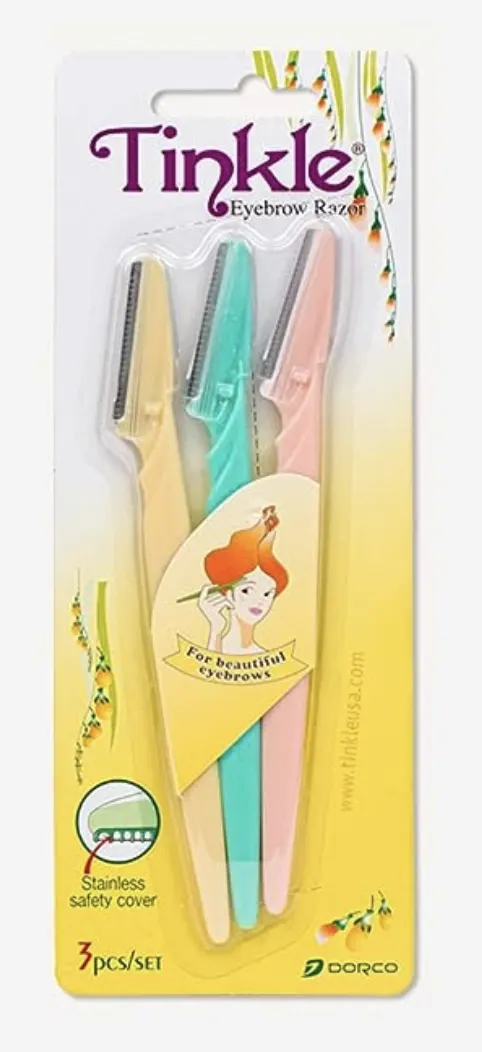 7
Tinkle Face Razors
Amazon
$8.00
Ice Roller
Every morning you will find me standing over my coffee machine, waiting on my first cup, ice rolling my face.
It perks you right up, helps de-puff, and feels so good.
It's especially nice if you suffer from allergies, as it cools and soothes or if you had an extra glass of wine and feel it in the morning.
I love this so much, I travel with it, and it's under $20!
8
Ice Roller
Amazon
$18.99
RobeCurls Satin Heatless Hair Curler Set
If you spend time on social media, you've seen these satin, heatless curlers.
They are the modern day equivalent of the pink sponge rollers we use to sleep in, but better and wildly more comfortable.
There is some debate of who created the original, but this headband from RobeCurls is probably were it all started.
There are some helpful videos on their YouTube Channel that answer all sorts of questions.
I think this works best if you have long hair like me.
Mine is naturally straight and flat, so I use this while my hair is damp.
Then I hit it with a little bit of heat at the end, which defeats the purpose of it being heatless, but it sets it better. And obviously, I'm not opposed to heat; I like this because I can quickly put it in and then do other things.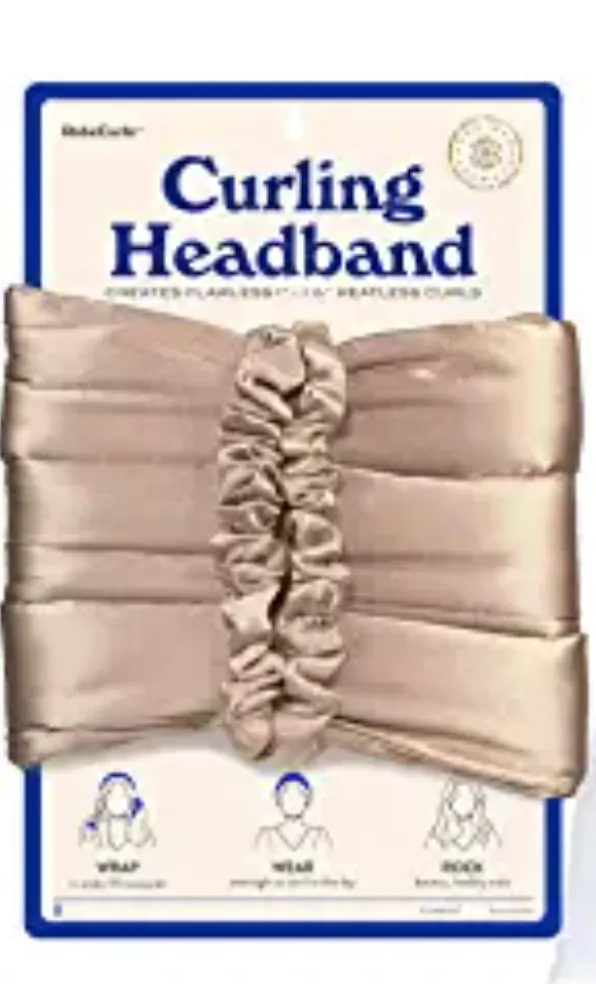 9
RobeCurls Satin Heatless Hair Curler Set
Amazon
$27.99
Microfiber Hair Towel
Finally, hundreds of different hair drying towels available, but hands down AQUIS is the best brand.
Hop out of the shower and wrap you hair in one of these towels while you get ready.
You'll help strengthen, prevent breakage and split ends and you'll cut your drying time down by 50%.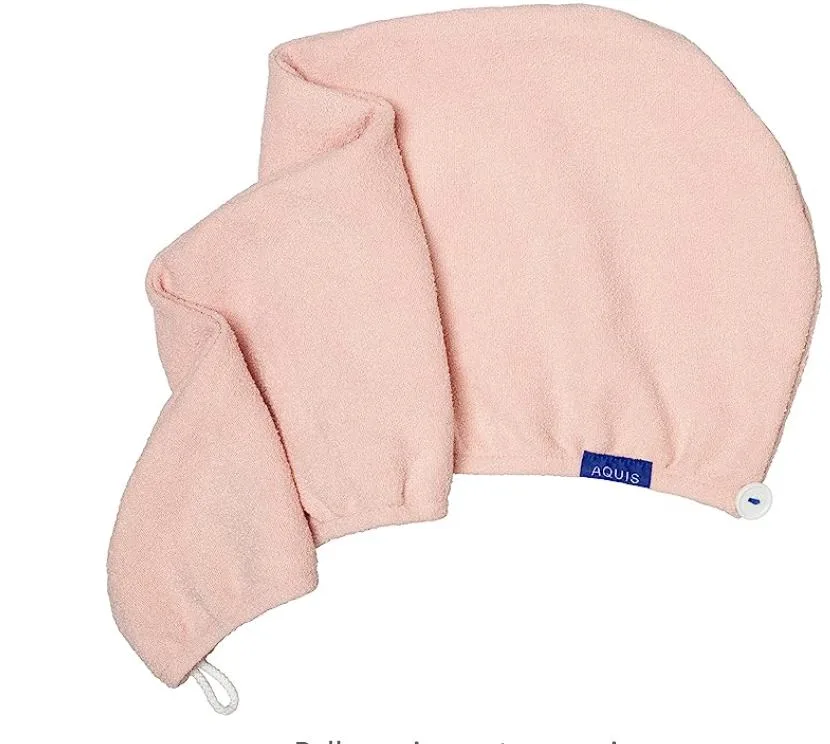 10
AQUIS Microfiber Hair Towel
Amazon
$24.49