There are a million completely useless gadgets and products in the beauty industry. Most are designed to make you think you have a problem you don't have.
But there are a few that fill a void, that make a task more manageable, a product work better, or save you time and money.
So let's wrap up Problem Solvers Week with my favorite go-to beauty products I regularly use and wonder what I did before I found them.
10 Beauty Problem Solvers You Never Knew You Needed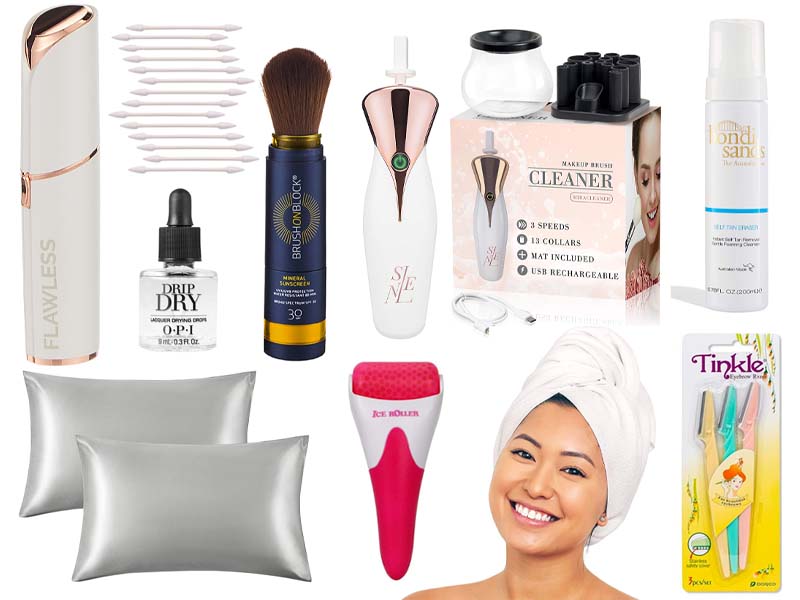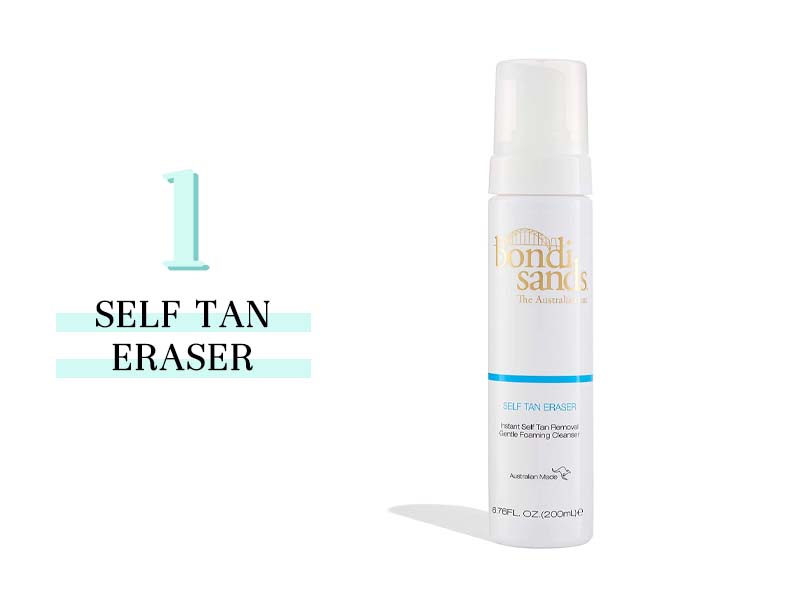 Self Tan Eraser, $22
Self-tanning enthusiasts know there is a time between applications when your tan gets a little funky; as it fades, it can start to look blotchy.
We also know that the biggest no-no is applying a new tan on top of the old one. (These are things I say.)
For years, I would just wait, scrub it off, exfoliate, etc., before reapplying or going back for another spray tan.
But then I found the Bondi Self Tan Eraser on Tik Tok, and it's so smart!
Apply liberally on dry skin and let sit for 5 minutes, then hop in the shower and wash off with warm water, and you're done.
For best results use with their exfoliating mitt.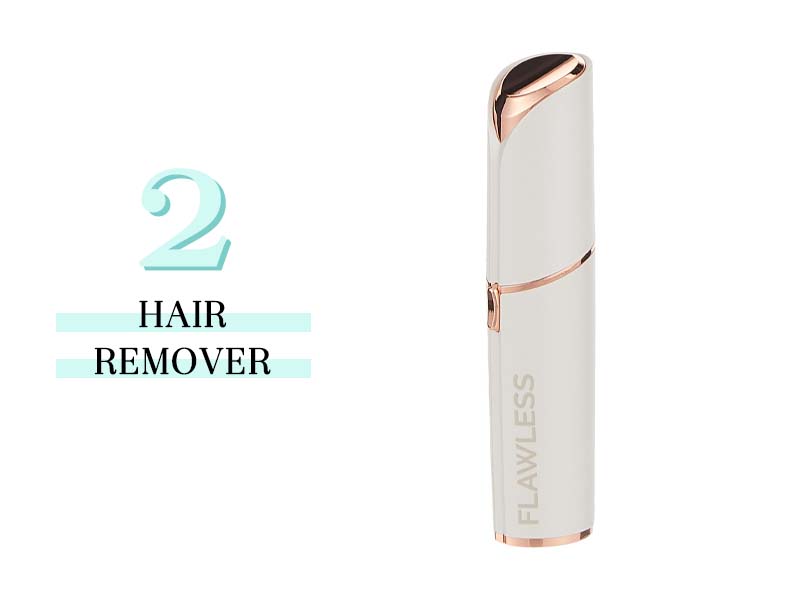 Hair Remover, $20
Listen, the Finishing Touch Hair Remover is an incredible invention.
I use it on the peach fuzz on the top of my lip. It's painless, which is nice because sometimes my girls want me to use it on them.
For me, it's ideal because the peach fuzz is light, and this lets me not have to wax it.
However, this has over 100,000 FIVE STAR Reviews on Amazon and countless reviews praising it for helping remove heavier facial hair due to conditions like PCOS, etc., where the hair grows in dark and quickly.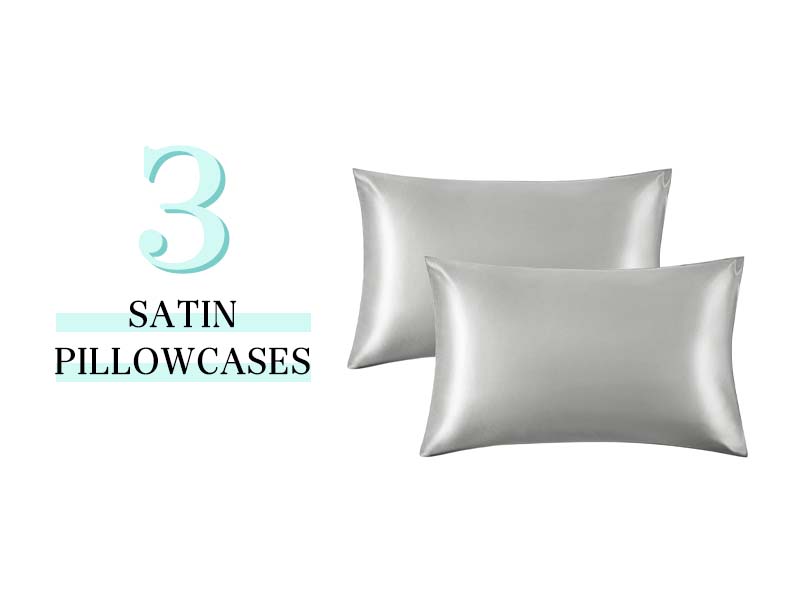 Satin Pillowcases, $8.50
I have spent $100 on a pure silk pillowcase, and I will tell you, they are divine. I have a set for myself, and they are one of my go-to gifts for my girlfriends.
I also have a dozen of these satin pillowcases because the woman I go to for facials told me I need to change my pillowcases every two nights, and having a stash of pure silk pillowcases is not in the budget (can you even imagine?)
So for the price of one silk version, I got 12 satin ones, and now, they are what I use most of the time.
I keep a few in my nightstand to quickly swap out and not have to worry about turning over the wash, and a few have made it to my girls' beds as well.
They do a wonderful job preventing hair breakage and helps prevent lines and creases on your face if you are a side sleeper.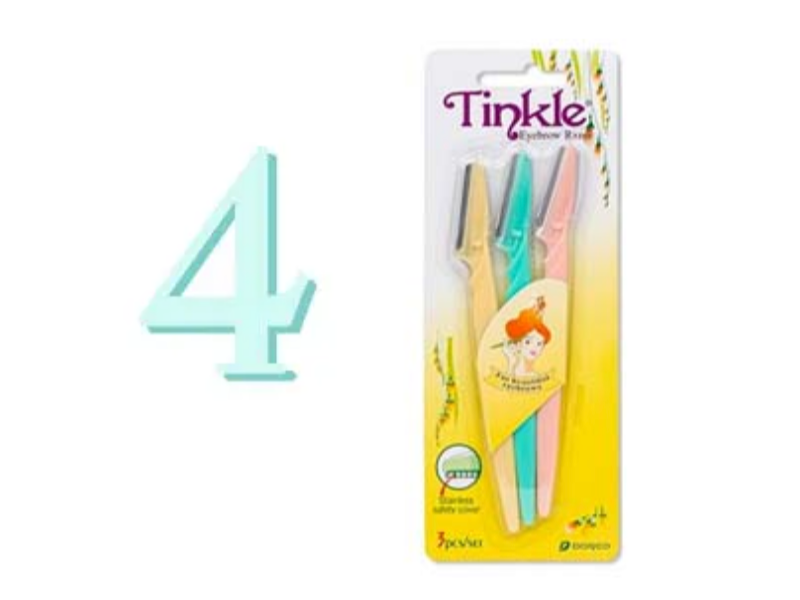 Facial Razor, $8
I've talked about the Tinkle Facial Razor hundreds of times on The Well Dressed Life.
This is very different than the Flawless Touch Hair Remover. I use this to remove peach fuzz and lightly dermaplane my face. Whereas with Flawless Touch, I just use that on my upper lip as I find it works better than the razor.
So once a month, I'll wash my face, pad it dry, add a tiny bit of inexpensive face oil, and run this razor up my face, focusing on the side of my face, cheeks, and forehead.
Not only does it take care of the peach fuzz, but it also helps remove dead skin.
You're left with silky smooth skin that absorbs your products better, and your makeup sits beautifully on top.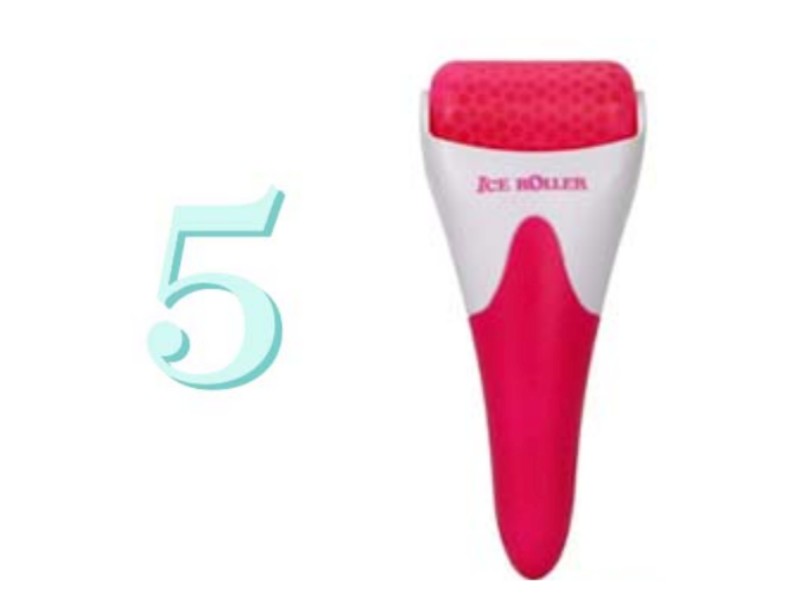 Ice Roller, $17
Every morning you will find me standing over my coffee machine, waiting on my first cup, ice rolling my face.
It perks you right up, helps de-puff, and feels so good.
It's especially nice if you suffer from allergies, as it cools and soothes.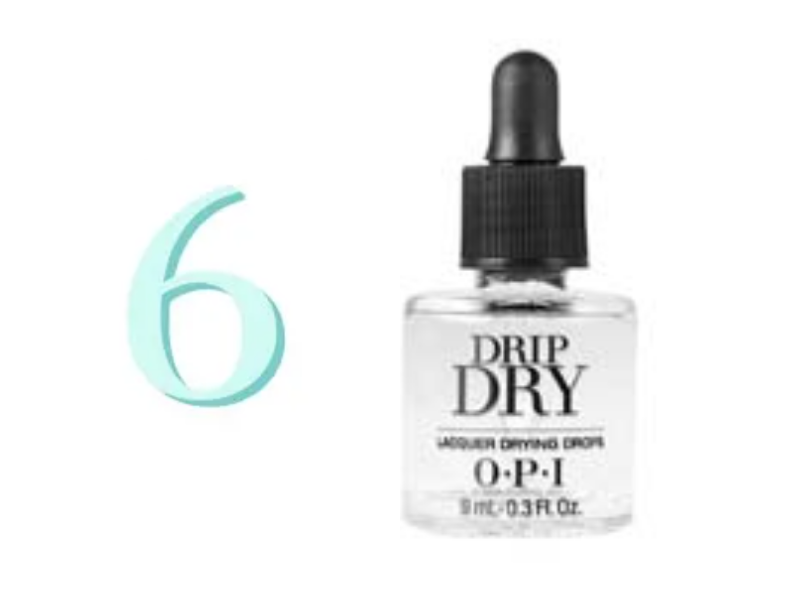 Nail Polish Drying Drops, $13.50
It's a well-known fact that while I love the look of being well-groomed, I hate the process. It just takes so much time, so I'm all for anything I can do to make it fast and efficient.
Like when I do my nails, the last thing I want to do is wait, so these drying drops by OPI are game-changers.
Put on drop on each finished nail, wait ONE minute, and they are dry and good to go.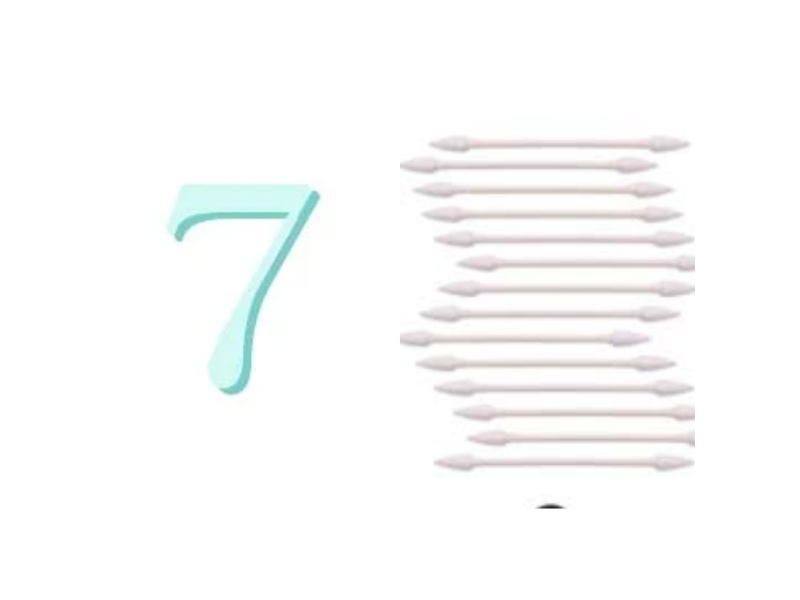 Precision Tip Swabs, $10
Having the right tools is the key to good results.
And something as simple as cotton swabs with a tight, precision tip can save you a lot of time and help you create the look your going for.
I keep these in the bathroom for touching up eye makeup or cleaning nail polish.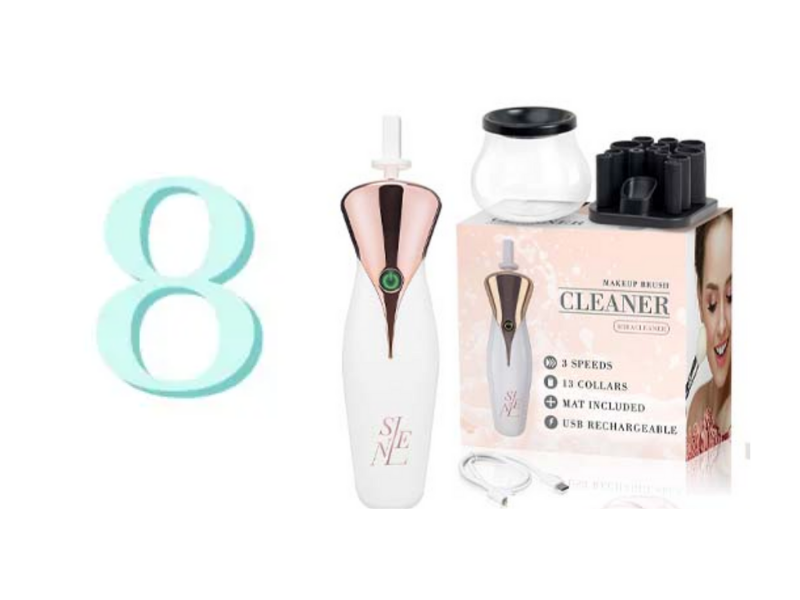 Makeup Brush Cleaner, $40
I purchased a version of this a few years ago, and when I first opened it I thought I was crazy.
It looks overly complicated. Like why not just wash your brushes in dish soap and let them dry?
But here's the thing, once you get the hang of this, you can clean all of your brushes AND have them totally dry in 30 minutes tops.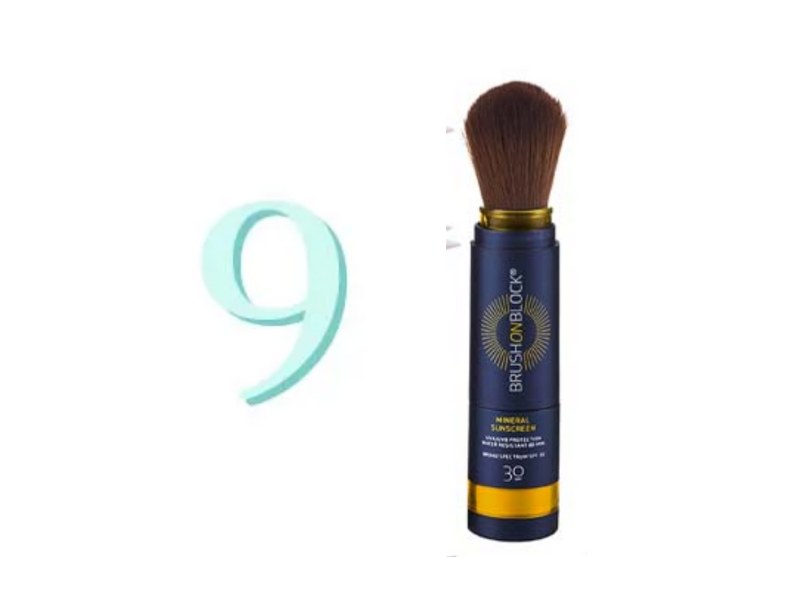 Brush-on Mineral Sunscreen Powder, $32
Sunscreen is the one product we all need to keep our skin healthy and youthful.
Even if your foundation or tinted moisturizer has an SPF, you should have a base layer of sunscreen under it, and we should reapply during the day.
But that's hard because we're likely wearing make-up.
So this mineral sunscreen powder is excellent to keep in your bag to reapply on long days outside. Choose between translucent powder or "touch of tan".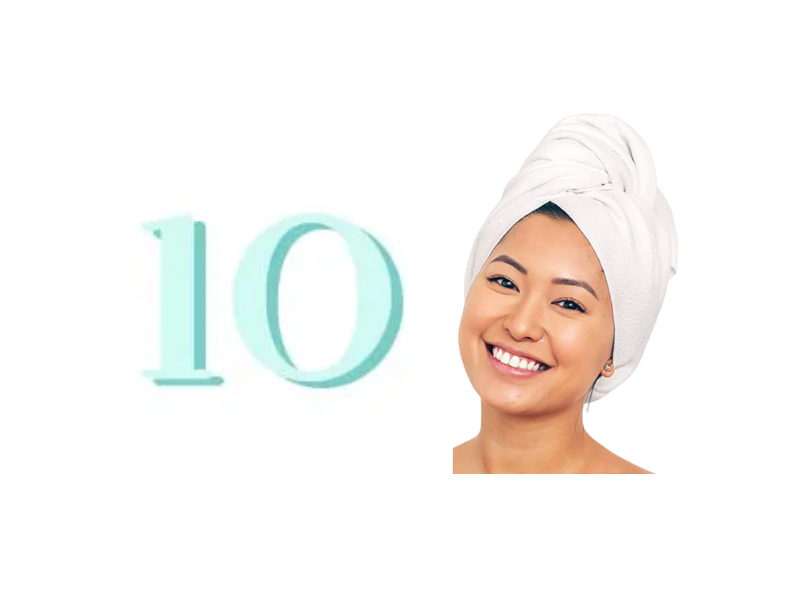 Finally, hundreds of different hair drying towels available, but hands down AQUIS is the best brand.
Hop out of the shower and wrap you hair in one of these towels while you get ready.
You'll help strengthen, prevent breakage and split ends and you'll cut your drying time down by 50%.
52 Outfits in 2022!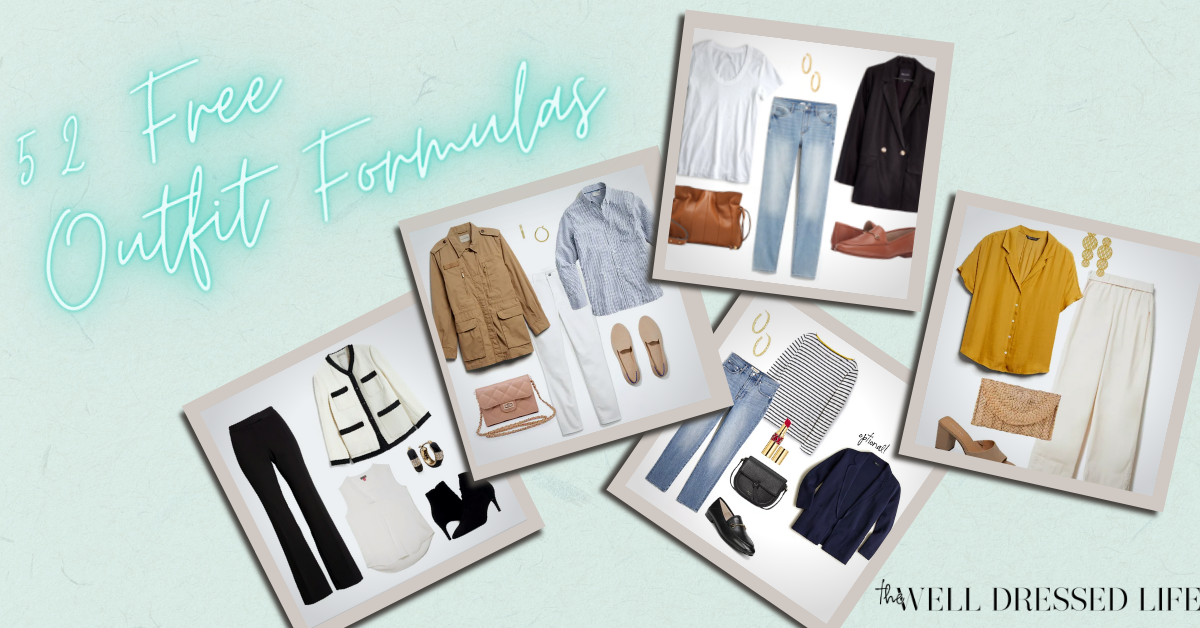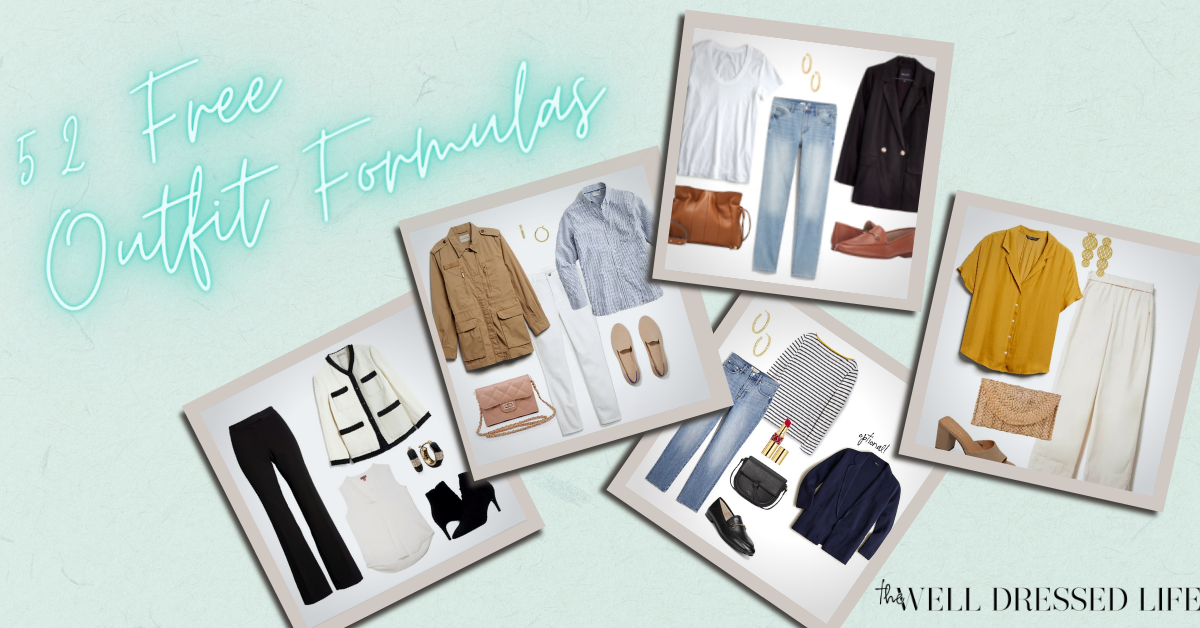 Follow Us on Instagram!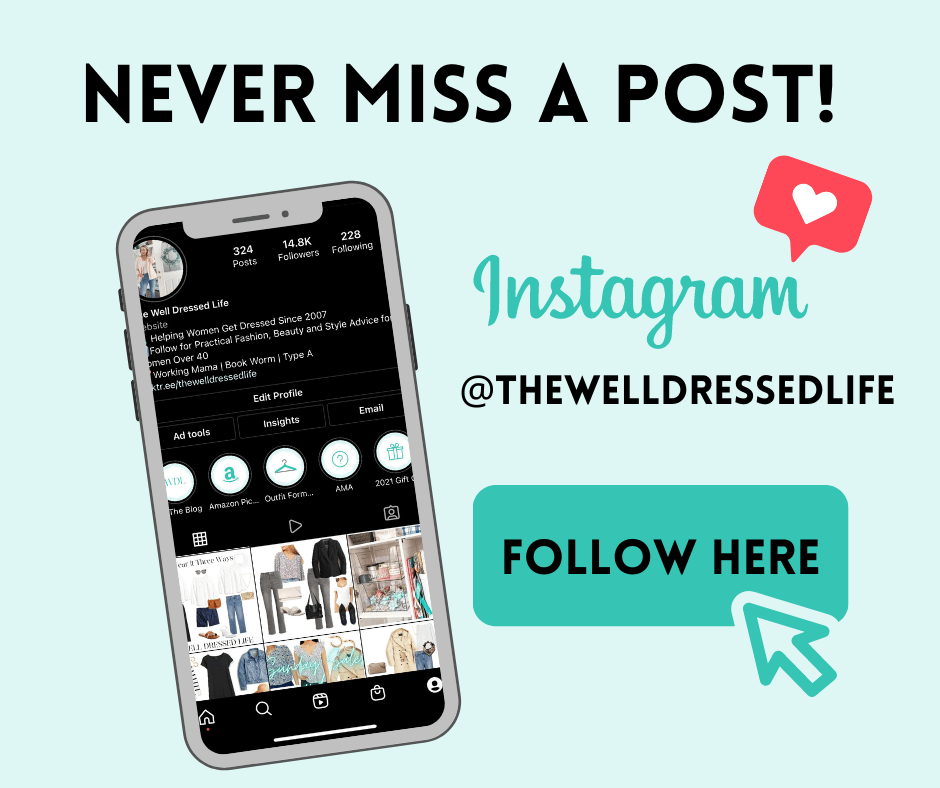 Our Style Content is Inspired by Our Readers
Our readership inspires all of our posts and is not sponsored or paid for by brands or retailers.
Recommendations are based on my experience as a personal stylist and wardrobe consultant for over a decade. I worked with busy, down-to-earth women who wanted to look chic and feel confident but were often confused by so much of retail.
Some links are affiliate links, which means if you purchase via our site, we receive a small commission.

If you enjoy our content and would like to help us grow, please follow on Instagram and join our Private Facebook Group to access more advice and exclusive in-depth conversations with other like-minded women.
Learn about our mission to help women look and feel their very best, every day, here.
Sign Up for Daily Content and Receive Our Free Classic Wardrobe Checklist