If shorts are on your "do not wear list," you are not alone. I hear from readers daily asking for alternatives to shorts in the warm weather.
Personally, I don't mind wearing shorts.
They are a practical, sporty option for long, hot days jumping between working at home and raising three kids.
But lately, as they have been getting shorter (and shorter, and shorter) and I've been getting older, they are not always my first choice, especially when there are so many other options.
So today, I'm sharing What to Wear When You Don't Wear Shorts.
What to Wear When You Don't Wear Shorts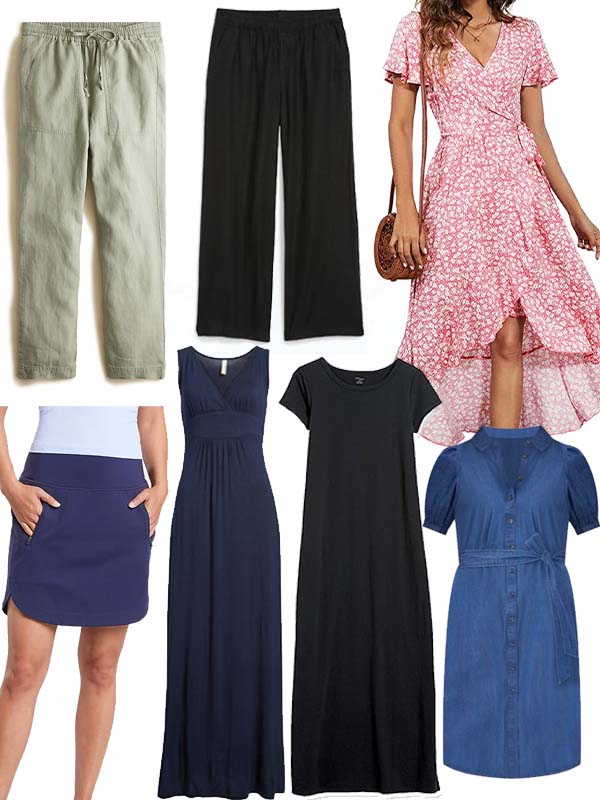 Before we dive into it, a few things before I get it from the comments, lol.
Just so we are clear: WEAR SHORTS IF YOU LIKE THEM.
I like them; I don't think there is an age limit on them, and when thoughtfully styled, they can even be chic.
And if you think your "knees are ugly" and that's why you don't wear them, I would gently remind you that no one has "pretty" knees. 😉
But I get it, and the most important part of getting dressed is being comfortable and confident.
So if you don't wear shorts, here are some alternatives to keep you polished and cool.
Tee Shirt Dress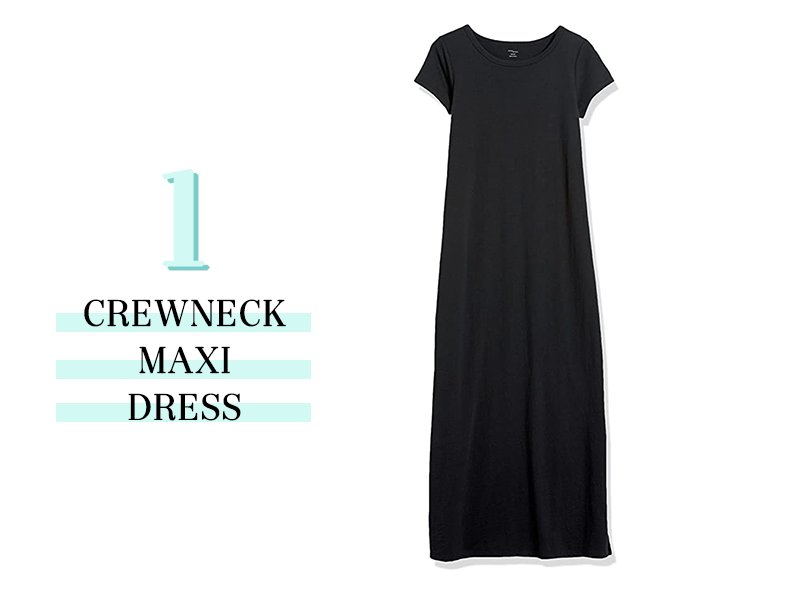 Tee Shirt Dress, $27
This tee shirt dress from Amazon is fabulous and under $30. I discovered it in 2020 when I was looking for easy ways to feel pulled together while we were stuck at home.
It's 100% cotton, so it breathes nicely and has slits on either side so you can move around easily.
Pair it with sneakers, sandals, or flip-flops – the definition of "throw on and go."
I also featured it in an Outfit Formula a few weeks ago, so you have a few ways to style it.
If you don't like the crew neck or long length, you have a few style options here. I like this sleeveless v – neck style a lot, also from Daily Ritual. The cut of the skirt will help give your leg a long look while still covering your knees.
Midi Dress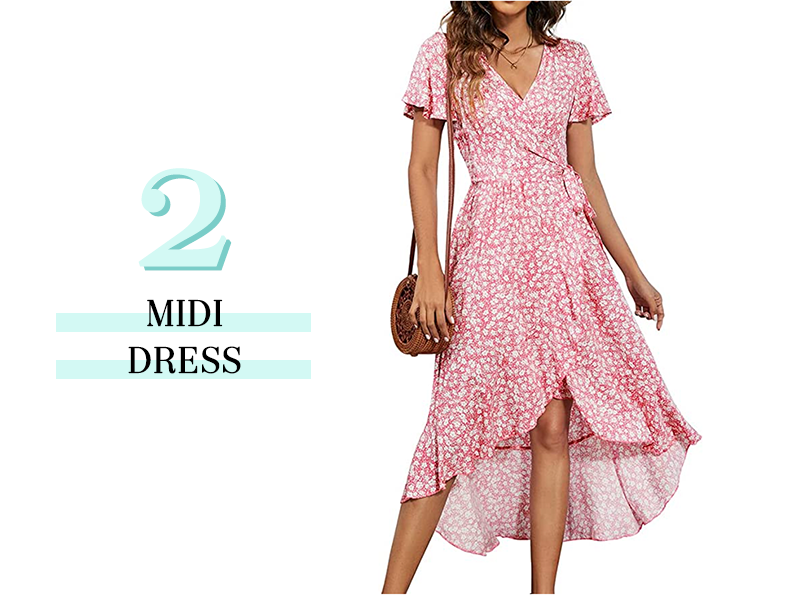 Midi Dress, Under $40
With the popularity of Midi Dresses, I get questions about their awkward length and where the hem hits on the leg.
Generally speaking, it doesn't create the best proportion.
But, a midi like the one above, with a high/low hem, creates a pretty movement to the skirt and distracts the eye.
This one is on Amazon; I have a few of them. You can dress it up with strappy heels or wear a cute pair of white sneakers.
Maxi Dress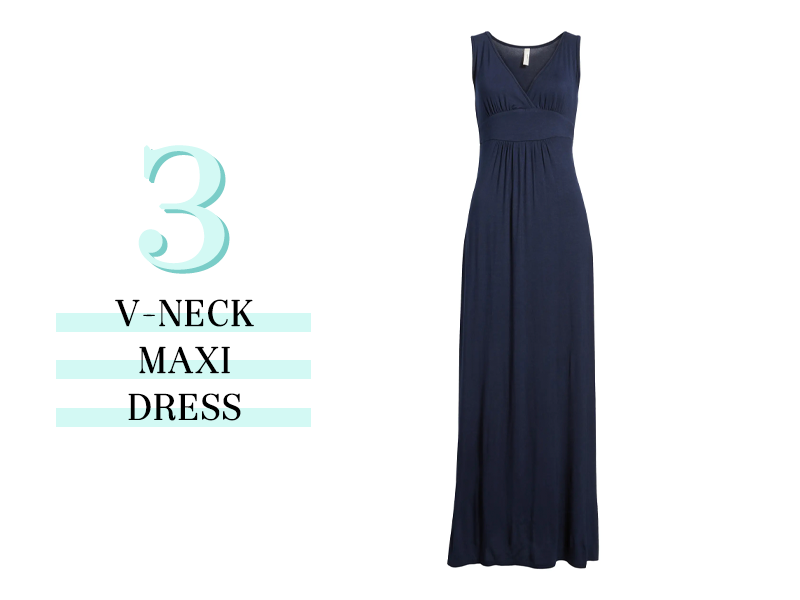 Maxi Dress, On Sale Under $50
Maxi dresses come in all kinds of styles, from stretchy cotton to linen blends. They can be cut slim or full and work on any occasion, from a casual day at the beach to an outdoor wedding.
But what makes a maxi a maxi is it goes to the ground. So, the maxi should be full length while a midi hits mid-calf.
This simple one from Nordstrom is on sale for under $50, in petite and regular sizes, in seven solid colors.
Shirt Dress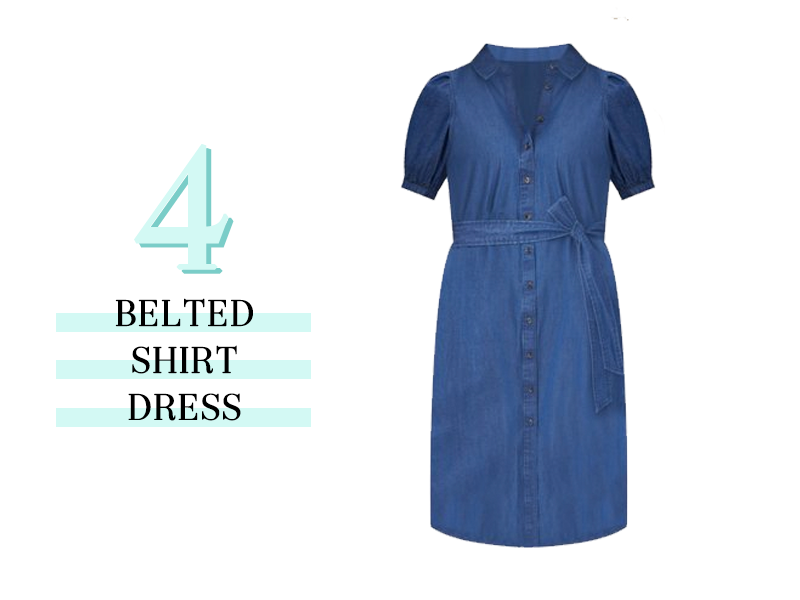 Shirt Dress, $148
A shirt dress will provide some shape and structure to your look.
This one from Ann Taylor looks so much better on the model here. Available in regular, petite, and tall in XXS – XXL.
Remember, a full sleeve only works if you have narrow shoulders and a small bust.
Wide Leg Linen Pants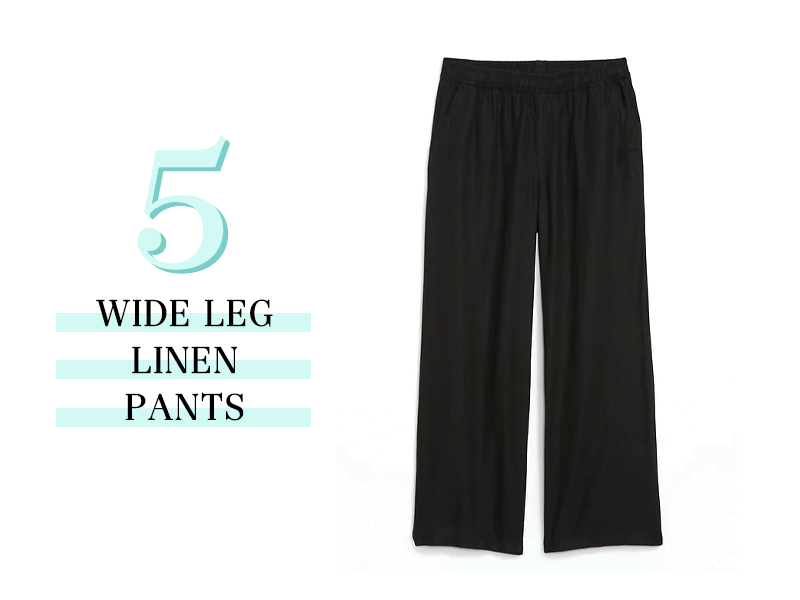 Wide Leg Linen, $39.99 plus an additional 40% off at checkout.
If covering up your legs while staying cool is your goal, than linen pants are a fantastic alternative.
And these wide leg pants from Old Navy are a reader favorite, in regular and tall, from XS _ 4X.
You can see how to style it here.
Ankle Pants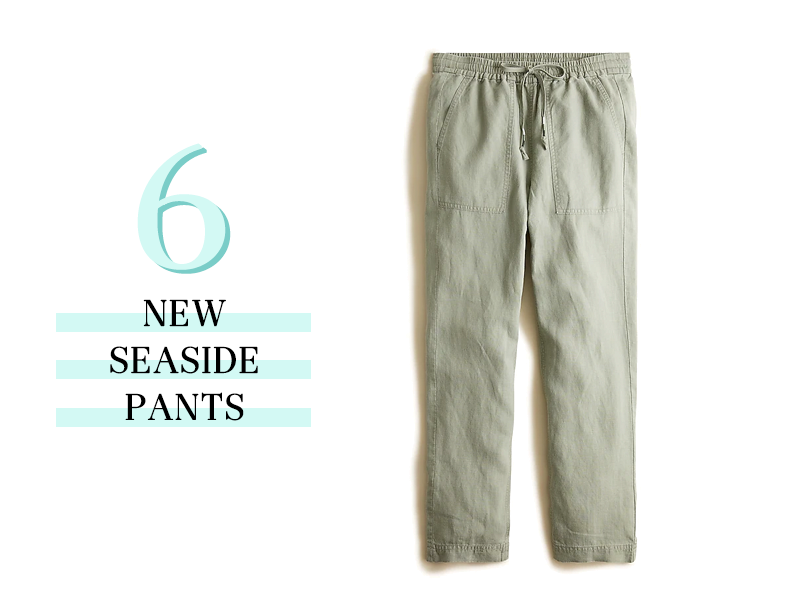 Ankle Pants, Select Colors On Sale $65
Another linen option is a straight legged ankle pant.
These are from J.Crew, in a range of colors, in regular, petite and tall sizes up to a 3X.
Skort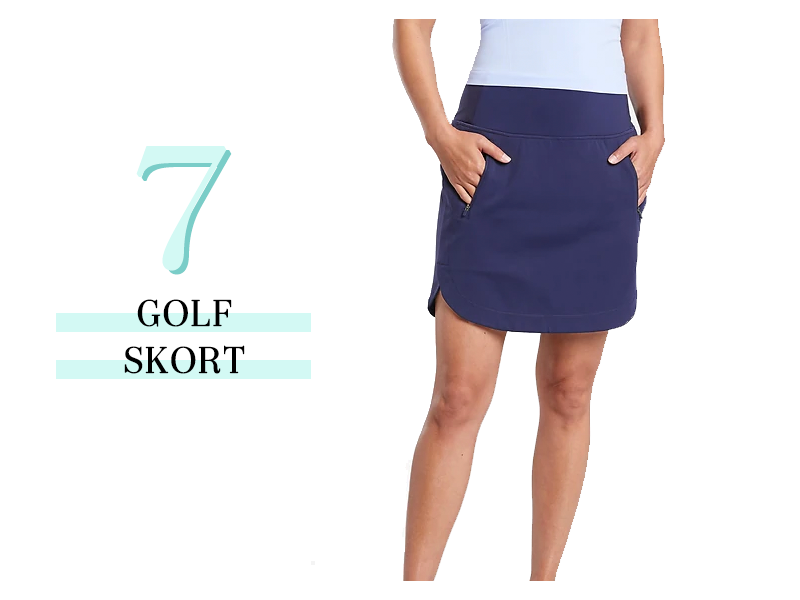 Skort, $69
Skorts are rising again in popularity and I am here for it.
If you like the idea of shorts, but wish for a little more coverage, try out a skort.
They're cute, preppy, and sporty and Athleta makes a few fantastic ones.
Above is their Fairway Golf 18″ Skort.
We also love the the Brooklyn 16″ Skort, available in black and navy from an XXS – 3X.
What about Capris?
You likely already know my opinion on capris.
They are the only piece of clothing I universally recommended avoiding.
Because of their flawed design and cheap quality, they are unflattering to just about everyone.
And they are often over-embellished and hit at the worst possible place on your leg.
I recently read somewhere that they make it look like you are standing in a ditch, and I couldn't agree more.
Any options listed above are a practical alternative to shorts and capris.