If shorts are on your "do not wear list," you are not alone. I hear from readers daily, asking for alternatives to shorts in the warm weather.
I don't mind wearing shorts. For me, they are a practical, sporty option for long, hot days jumping between working at home and raising three kids. But lately, as they have been getting shorter (and shorter, and shorter) and I've been getting older, they are not always my first choice.
So today, I thought it would reshare this helpful post, highlighting all of your options if shorts aren't your thing.
All links have been updated, with a wide size range still available at great prices.
What to Wear When You Don't Wear Shorts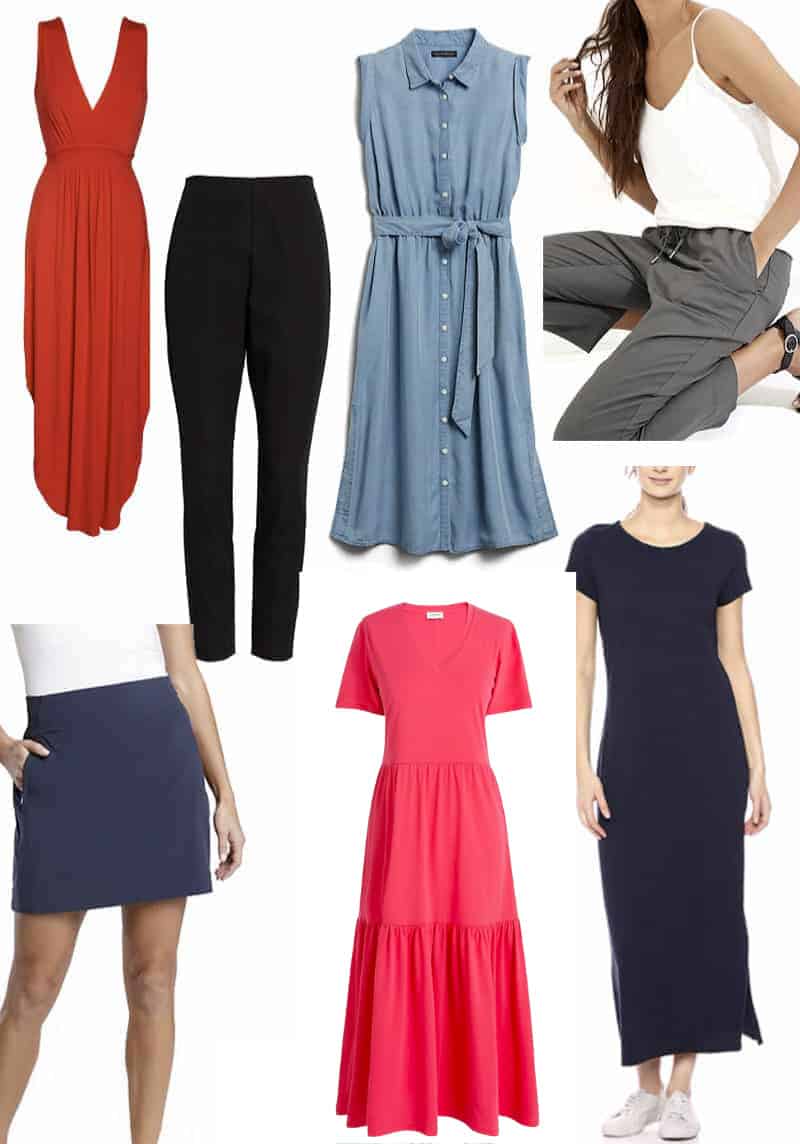 Tee Shirt Dress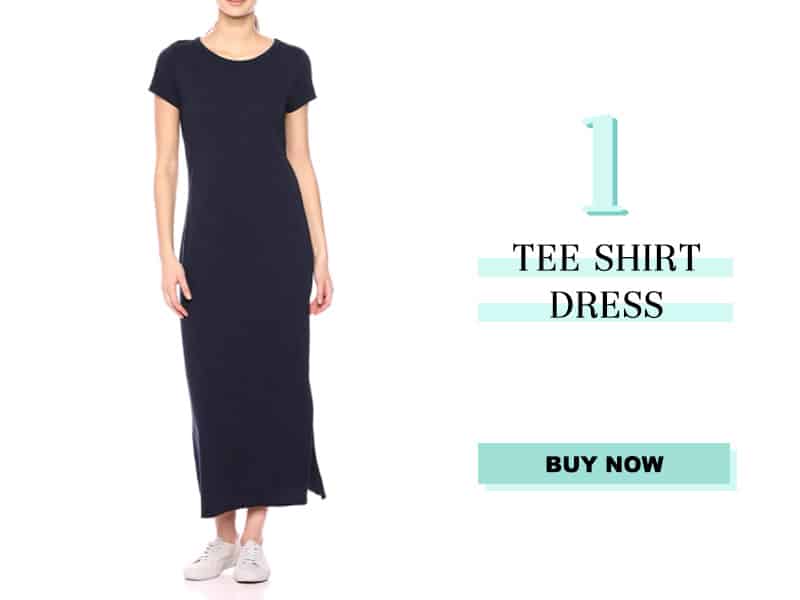 Tee Shirt Dress, $27
This tee shirt dress from Amazon is awesome and under $30. I discovered it last year when I was looking for easy ways to feel pulled together while we were stuck at home.
It's 100% cotton, so it breathes nicely, and has slits on either side so you can move around easily. You can wear with sneakers, sandals, or flip flops – the definition of "throw on and go."
Available in 13 colors, sizes XS – XXL.
Midi Dress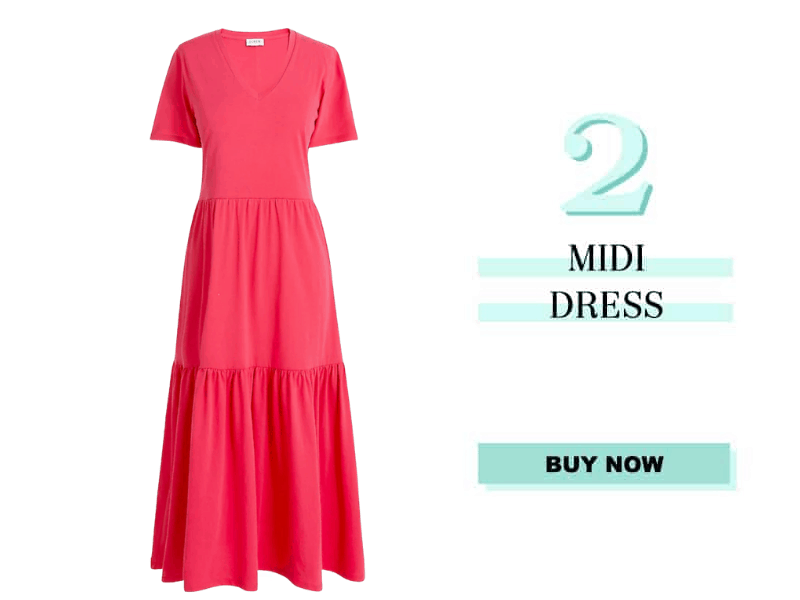 Midi Dress, $45.00
A midi dress will cover your knees while still showing some leg. You can pick them up anywhere in solid colors or a cheerful print like the J.Crew Factory option above. The beauty of a dress like this, is it is one step dressing at it's finest.
Right now, you can grab this dress for under $50, in XS – 3X in pink (above) and a sweet navy floral.
Maxi Dress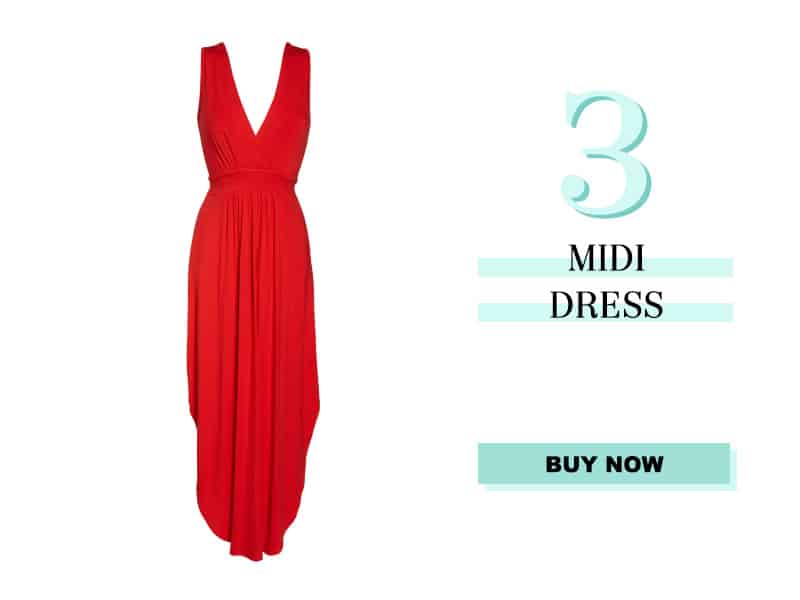 Maxi Dress,$96
Maxi dresses come in all kinds of styles, from stretchy cotton to linen blend. They can be cut slim or full and work on any occasion, from a casual day at the beach to an outdoor wedding.
Nordstrom has this red under $100 Maxi (also in pink and black) available in sizes small to large. I like how the bottom is cut, so it is higher on the sides; it feels dressy even though it's a simple stretchy dress.
Shirt Dress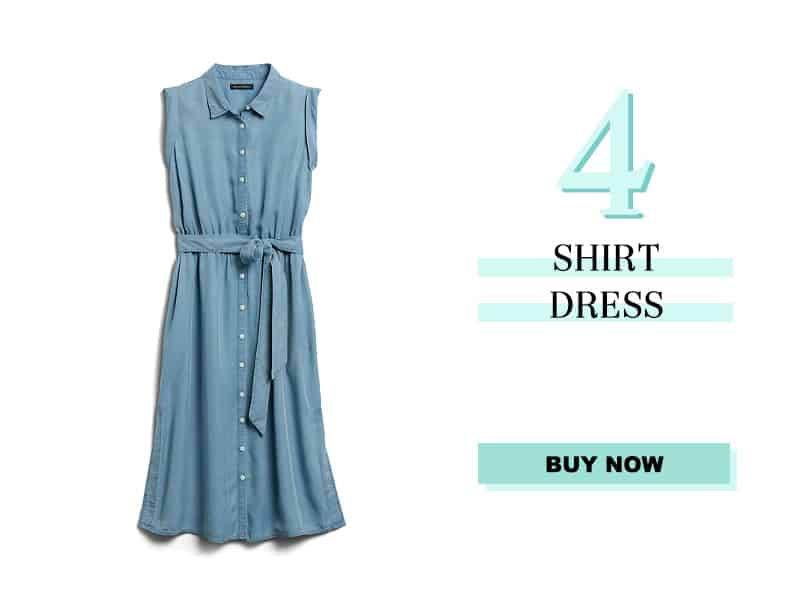 Shirt Dress, $108
A shirt dress will provide some shape and structure to your look. This one from Banana Republic should hit right below your knee and has a lovely swing. Note: It arrives wrinkled, so you have to steam or iron it.
I like it with a lightweight, long cardigan and sneakers, or wear it as is with a chic pair of leather slides.
Available in regular, tall and petite from an XXS – XXL.
Linen Crop Pants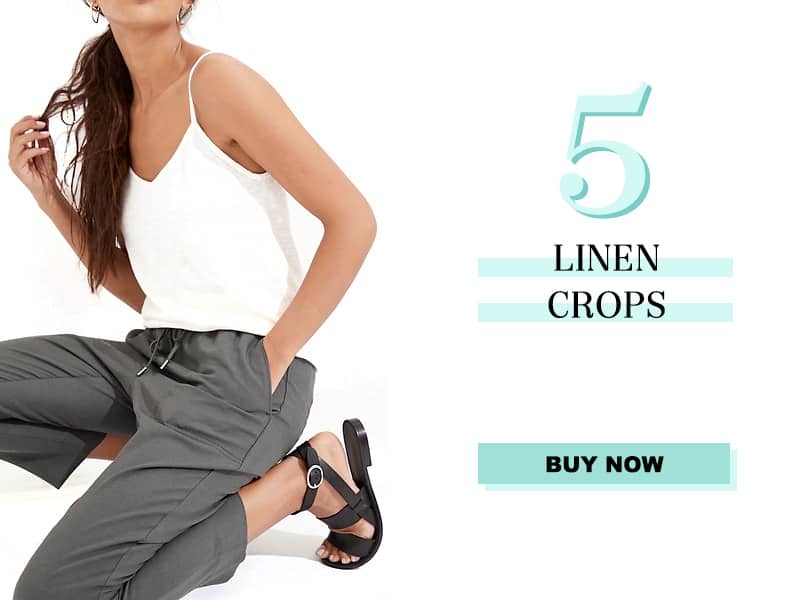 Linen Crops, $79 plus an additional 50% off at checkout.
If covering up your legs while staying cool is your goal, than linen pants are a fantastic alternative. I adore these linen crops, also from Banana Republic. Available in four colors, in regular and petite sizes.
Wear them while you work from home, or pack them in your suitcase for a trip this summer.
Ankle Pants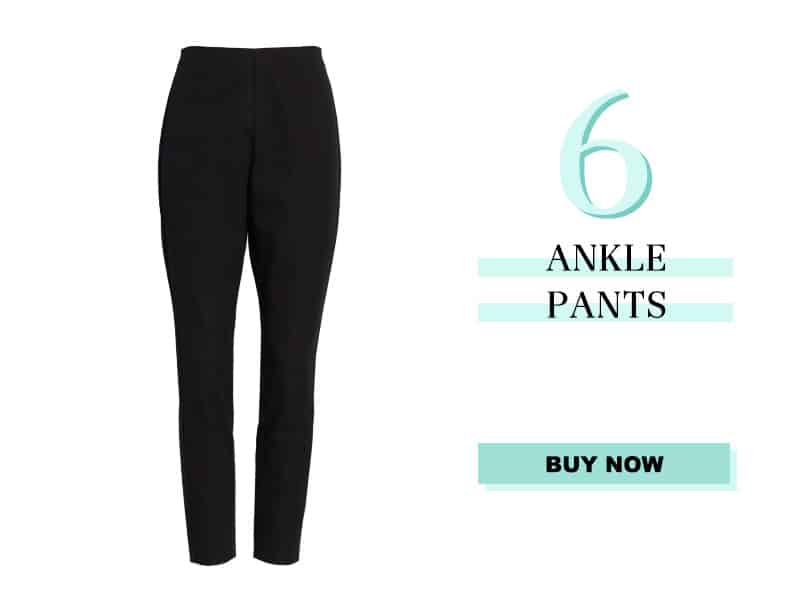 Ankle Pants, $79
You can dress an ankle pant up or down. Take them casual with a flat and simple tee or to the office with a mule and blouse. These ankle pants at Nordstrom are $79, in sizes 00 – 16 and have been a reader favorite for months. They feature a flat front and back zipper and are just a great, year-round, everyday bottom.
Skort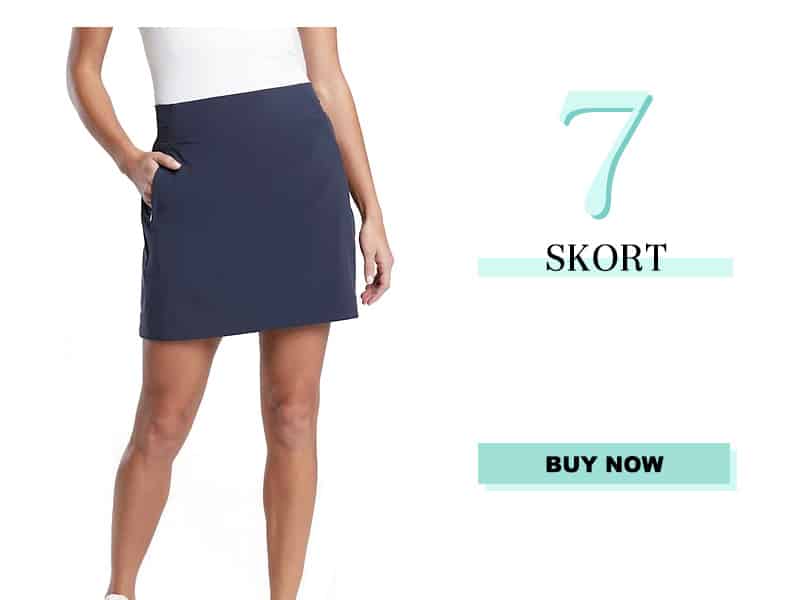 Skort, $59
Skorts are rising again in popularity and I am here for it. If you like the idea of shorts, but wish for a little more coverage, try out a skort. They're cute, preppy, and sporty. Athleta makes a fantastic one called the Brooklyn. Available in black and navy from an XXS – 3X.
What about Capris?
You likely already know my opinion on capris. I loathe them because they have been over-designed and mangled to the point that they are unflattering on just about everyone.
They have too many pockets, are often over-embellished, and they hit you at the worst possible place on your leg. I recently read somewhere that they make it look like you are standing in a ditch, and I couldn't agree more.
Any of the options listed above are a practical alternative to shorts and capris.
Our Style Content is Inspired by Our Readers
Our readership inspires all of our posts and this post is not sponsored or paid for by brands or retailers.
Recommendations are based on my experience as a personal stylist and wardrobe consultant for over a decade. I worked with busy, down-to-earth women who wanted to look chic and feel confident but were often confused by so much of retail.
Some links are affiliate links, which means if you purchase via our site, we receive a small commission.

If you enjoy our content and would like to help us grow, please follow on Instagram and join our Private Facebook Group to access more advice and exclusive in-depth conversations with other like-minded women.
Learn about our mission to help women look and feel their very best, every day, here.
Sign Up for Daily Content and Receive Our Free Classic Wardrobe Checklist