Have an occasion or night out that requires a strapless bra?
Are you NOT wearing certain tops and dresses because you don't want to wear one?
And when you do wear one, are you constantly adjusting yourself throughout the day?
Today, I've got you covered: the Wacoal Red Carpet Convertible Strapless Bra.
It is the best strapless bra I have ever worn. But don't take my word on it, not only has our community has loved it for years, but it is on every single "best strapless bra list".
This thing deserves the hype.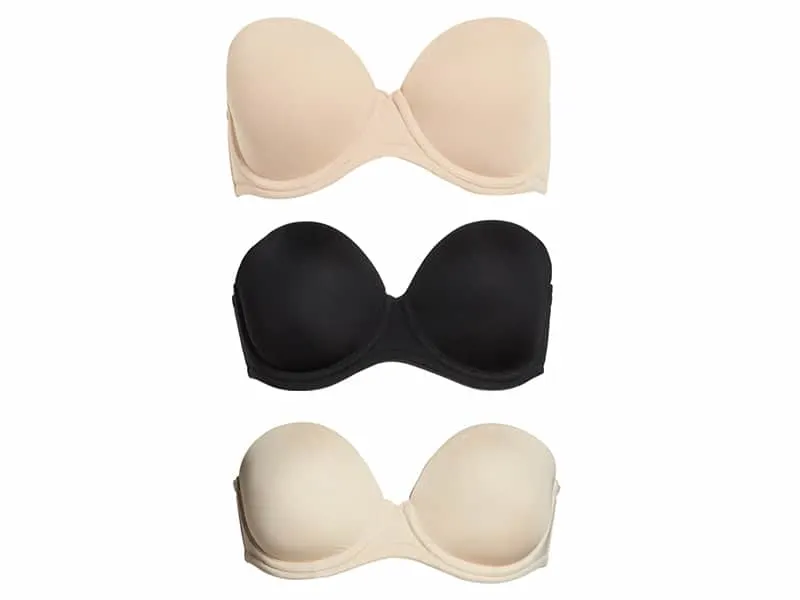 Wacoal Red Carpet Convertible Strapless Bra, $72
There is a common misconception that a bra's straps are what keeps it up and in place.
But the truth is that the band that wraps around you, when properly fitted, matter most.
The basis of any great outfit is appropriate undergarments.
We all need a little bit of extra help.
And after three babies, I need all the lift, support and shaping I can get.
This bra not only stays up all day and night without having to fuss and put yourself back together constantly, but it's comfortable.
It has molded underwires and very light padding that contours to your body. The gripper strips on the inside help it stays up and in place.
Related: Every Undergarment You Will Ever Need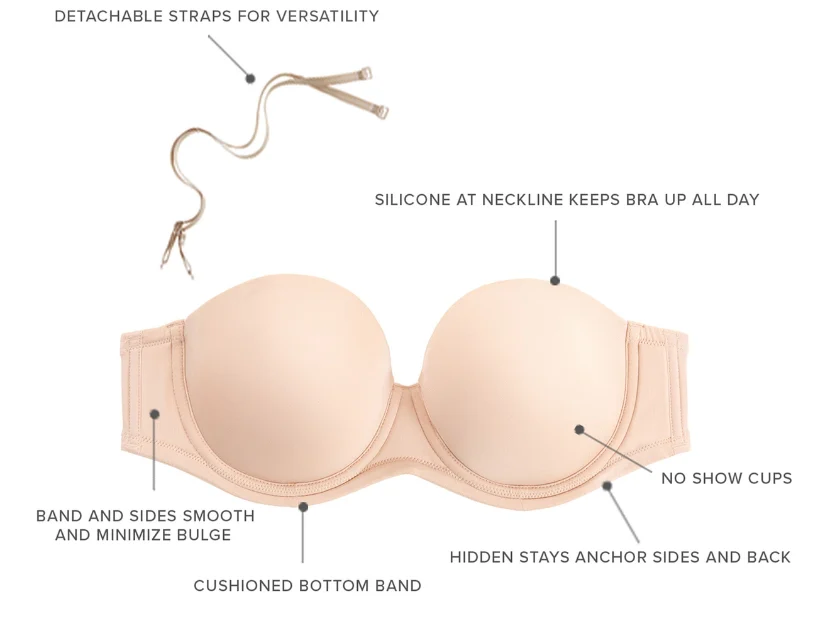 It also comes with removable straps, that you can wear conventionally, has a halter or crisscrossed on your back.
Nordstrom currently has the best inclusive-size range and color selection, going up to a size 44G.
My best advice, especially if you haven't been properly measured for a bra in a few years, is to head to the store and have someone help you.
Most women are wearing the wrong size bra, and when one fits correctly it makes all the difference in the world.
Or, you can follow the steps in this article and do it at home before you order.
Quality undergarments significantly impact the way your clothes look on your body and how you feel in them.
So I always put them in the "spend" category, especially bras.