Have an occasion or night out that requires a strapless bra?
Are you NOT wearing certain tops and dresses because you don't want to wear one?
And when you do wear one, are you constantly adjusting yourself throughout the day?
Today, I've got you covered: the Wacoal Red Carpet Convertible Strapless Bra is the best strapless bra I have ever worn; our community has loved it for years, and it deserves its hype.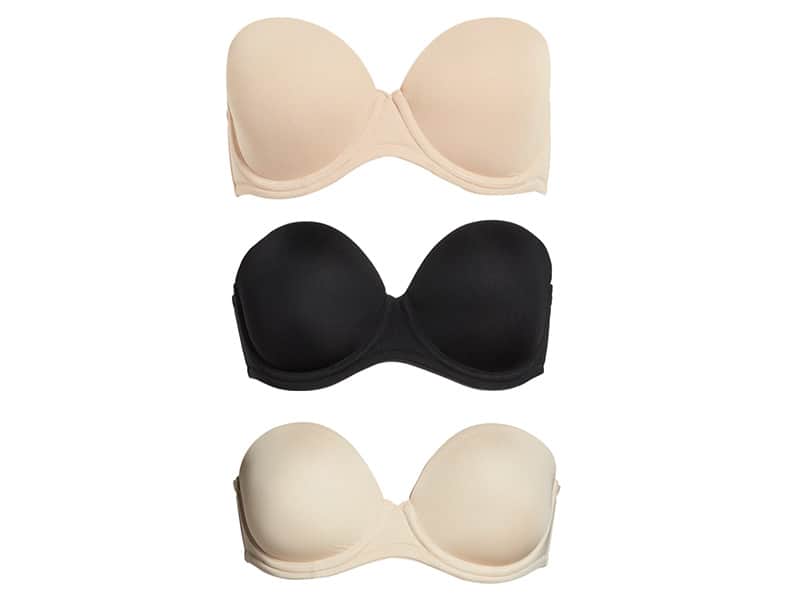 Wacoal Red Carpet Convertible Strapless Bra, $72
There is a common misconception that a bra's straps are what keeps it up and in place. But the truth is that the band that wraps around you, and the proper fit, matter most.
The basis of any great outfit is appropriate undergarments. We all need a little bit of extra help. After three babies, give me all the support and shaping.
This bra not only stays up all day and night without having to fuss and put yourself back together constantly, but it's comfortable.
It has molded underwires and very light padding that contours to your body. The gripper strips on the inside help it stays up and in place.
It also comes with removable straps, but I've never used them.
Nordstrom currently has the best size and color selection, going up to a size 42 H.
My best advice, especially if you haven't been properly measured for a bra in a few years, is to head to the store and have someone help you.
Or, you can follow the steps in this article and do it at home before you order.
Quality undergarments significantly impact the way your clothes look and how you feel in them. So I always put them in the "spend" category, especially bras.
Related: Where to Splurge, Spend and Save
52 Outfits in 2022!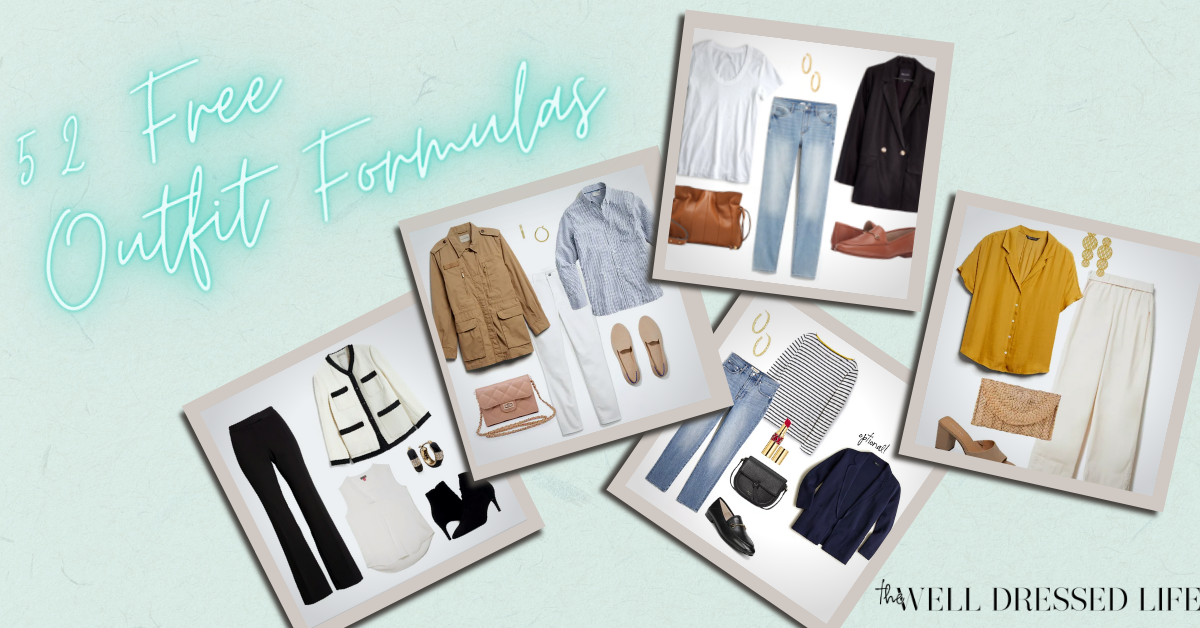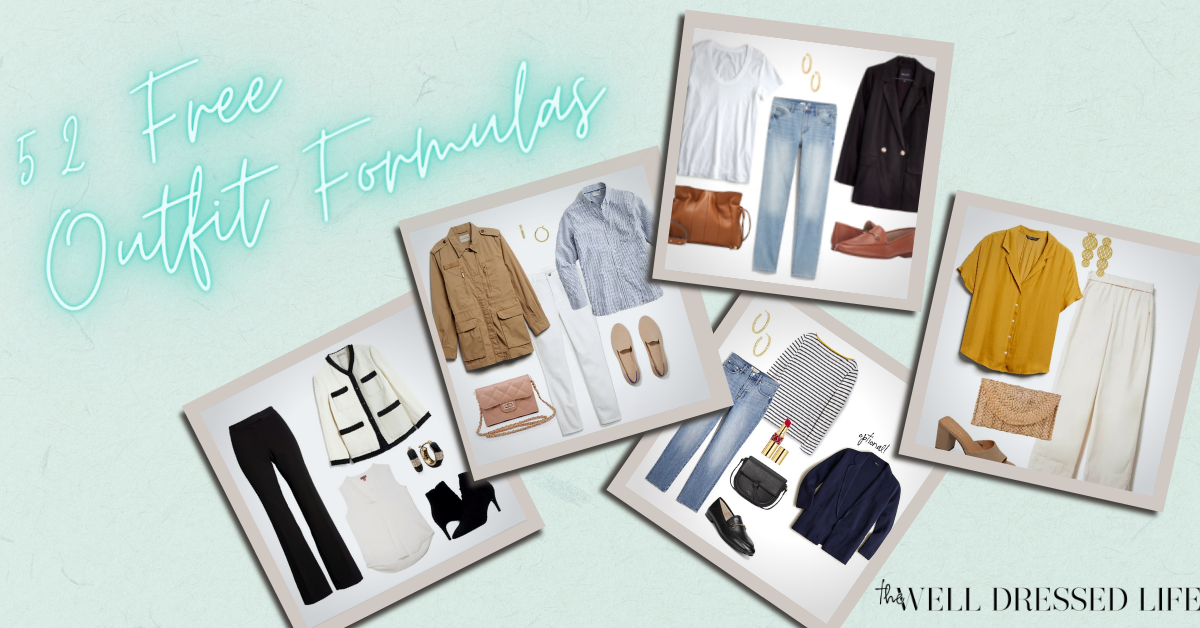 Follow Us on Instagram!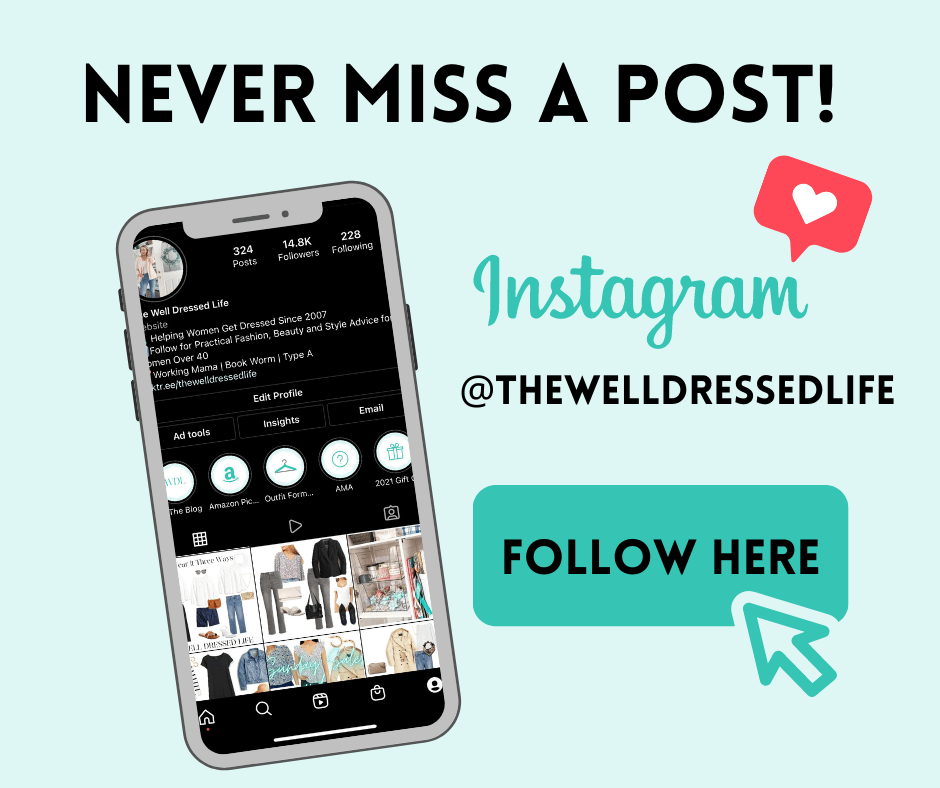 Our Style Content is Inspired by Our Readers
Our readership inspires all of our posts and is not sponsored or paid for by brands or retailers.
Recommendations are based on my experience as a personal stylist and wardrobe consultant for over a decade. I worked with busy, down-to-earth women who wanted to look chic and feel confident but were often confused by so much of retail.
Some links are affiliate links, which means if you purchase via our site, we receive a small commission.

If you enjoy our content and would like to help us grow, please follow on Instagram and join our Private Facebook Group to access more advice and exclusive in-depth conversations with other like-minded women.
Learn about our mission to help women look and feel their very best, every day, here.
Sign Up for Daily Content and Receive Our Free Classic Wardrobe Checklist