Most days, I go make up free.
Not because I am overwhelmed by my natural beauty. Lol. Far from it. I joke that most days I look like a bridge troll.
It's just that I spend the majority of my time working from home or living in my car, carting kids around.
So, instead, I slather on extra moisturizer and slap on an under-eye patch. Ever since I turned my attention and budget to skincare a few years ago, my skin has never looked better.
But of course, I love make up and when I wear it, I want it to look its best and last all day or night.
I've used primers in the past; the Smashbox Photo Finish Primer, for example, is one of the best around, but it's $40, and while I'm admittedly a product snob, that feels like a lot.
So after seeing a few articles and videos featuring the e.l.f. Poreless Primer, a drugstore find for only $10, I had to pick it up.
Beauty Review: Elf Poreless Primer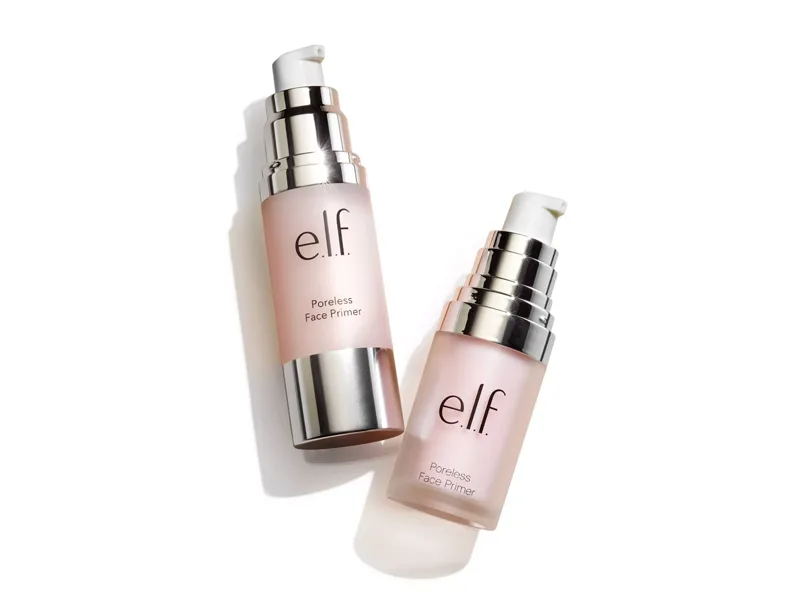 e.l.f. Poreless Face Primer Large, $10
You can find e.l.f. products everywhere. While taking a mental break at Target, I picked it up, but it's also at Ulta, Amazon, and drugstores nationwide.
This past weekend was a busy one.
Our oldest, Maddie, had her Freshman Formal on Friday night. It was a lot of fun getting her ready, then we had a cocktail party at her friend's house with other parents beforehand, and Bri and I snuck in a quick date night dinner after we dropped the kids off at the dance.
I had to be fully dressed a few hours before we left to get everyone else ready, as moms do, so I used it as an opportunity to try out the primer.
Why Should You Use Primer?
Primer acts like a buffer between your skin and your makeup. It keeps your makeup in place so it doesn't move around, helps it from settling in your pores and lines and creates a smooth finish.
Some claim to create a "flawless finish" but, it should be noted, your skin will always have texture to it. It's suppose to have texture. Don't believe any one claiming to look airbrushed by using a cream.
What primer will do is soften the look of your skin and help your products last longer.
To use, follow your regular skincare, and apply after your last step, which should always be sunscreen in the morning.
My best tip is to let your skincare absorb into your skin for about 5 minutes before you layer on the primer.
If you apply the primer too quickly, it won't stick to your skin, and will flake off as you apply your foundation.
Why I like the e.l.f. Poreless Primer
As I've aged, I like a dewy finish to my skin rather than a matte one; I think it looks more youthful,
The e.l.f. Poreless Primer goes on like a moisturizer. It's very light and not sticky at all. Some primers are VERY sticky – and I can't stand how it feels on my skin.
Use a tiny bit and work in sections. For example, I start around my T-zone, applying a thin layer to my cheeks, which gets very red, and around my nose. Then I use even less on my forehead and chin.
A little goes a long way.
Then I let that sit for a minute before applying foundation.
Some reviews talk about the primer having a scent, but I honestly don't even notice it, and I'm pretty sensitive to fragrance.
Results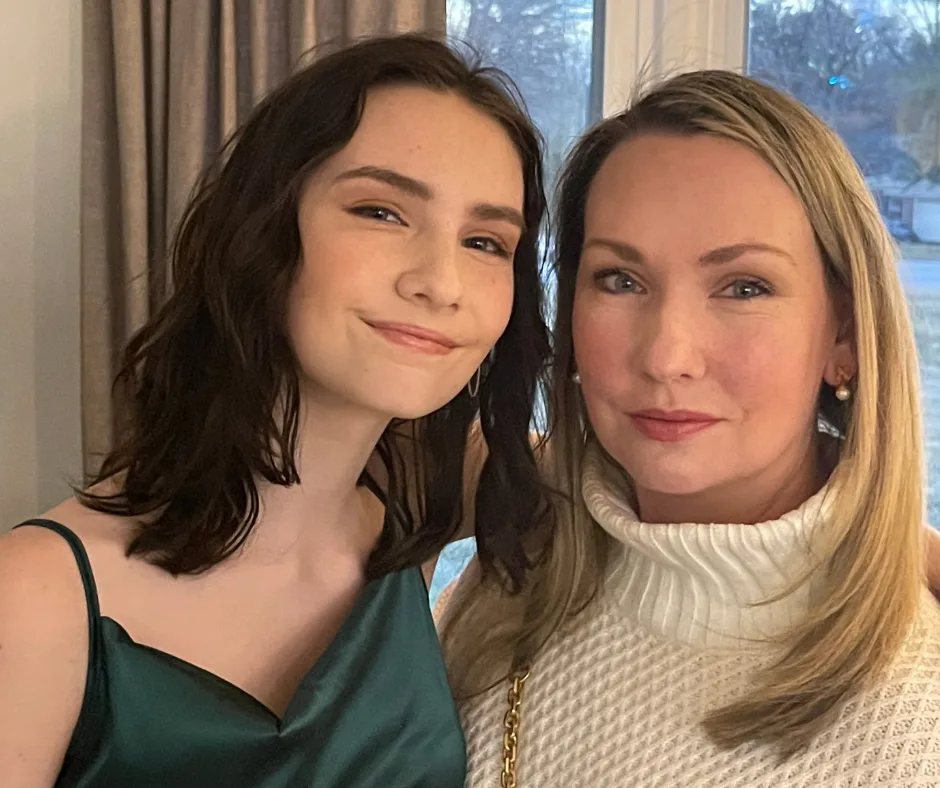 How this beautiful creator is mine or how I am old enough to have a teenager is a whole other conversation. But I will say she is as kind and fun as she is pretty.
This photo isn't filtered or airbrushed at all. My husband took it with my phone while we were heading out, so no fancy lighting either.
On this particular night, I used the Armani Luminous Silk Perfect Glow Flawless Oil-Free Foundation. I moisturized, then added the primer, then the foundation.
Around my eye, I used a small amount of Tarte Shape Tape concealer. I have a very annoying age spot on the side of my eye facing the camera, and this stuff does an incredible job covering it up without looking cakey.
The rest of my make up is also balm based: this cheek tint by Wander Beauty in Peony, I smudge Laura Mercier's Caviar Stick on my eyelids, and a little of this highlight stick by Gucci Westman.
I was done getting ready at 2 pm, this photo was taken at 5:30, and we got home around 10, my face looked the same.
Maddie also used the primer but only wore a little of the same concealer under her eye and then some powder. She doesn't "need" a lick of make up, but has fun with it.
Also, she's not this much taller than me! She's wearing heels, and I'm in flats. She's got about a half-inch to go before she officially catches up to me.
Verdict: Totally worth the extra step to get a long-wearing, not matte, soft look to your make up.
Our Content is Inspired by Our Readers
Our readership inspires all of our posts and is not sponsored or paid for by brands or retailers.
Recommendations are based on my experience as a personal stylist and wardrobe consultant for over a decade. I worked with busy, down-to-earth women who wanted to look chic and feel confident but were often confused by so much of retail.
Some links are affiliate links, which means if you purchase via our site, we receive a small commission.

If you enjoy our content and would like to help us grow, please follow on Instagram and join our Private Facebook Group to access more advice and exclusive in-depth conversations with other like-minded women.
Learn about our mission to help women look and feel their very best, every day, here.
Sign Up for Daily Content and Receive Our Free Classic Wardrobe Checklist