I've always hesitated to jump into the conversation around budget because it's so subjective and personal.
But back when I worked with private clients, it was important for us to understand not only what they could afford but what they were comfortable spending, because those are two very different things.
The most challenging part of our job was getting the client everything she needed, while keeping in her budget, and selecting quality merchandise.
Before you make any purchases you much decide on your budget.
Setting a guideline helps you make better, more efficient choices.
Think of your budget in it's totality, even if, like most people you spread out your purchases across weeks, months or even seasons.
A few of things to remember before we dive into today's post.
First, understand that everyone has different parameters.
For some, $150 on a pair of jeans is no big deal; others would never consider it. Please don't judge people on what they do or don't spend.
Second, within the scope of this site, I put a tremendous amount of effort into curating a wide range of prices across all of our content, so there is something for everyone.
This is by no means a "budget" blog. I've learned over the years that most women spend in some places, and save in others, so I try to make our content a reflection of that.
Finally, I would NEVER tell someone an exact number to spend per season, nor would I promote a specific percentage of your income.
Some seasons you might not need to buy much, others you may feel like you are starting from scratch.
I was very pregnant this time last year, and the year before I didn't buy much, so this season I feel like I am replacing a lot of basics, and adding some updated pieces.
What you need will vary season to season, so your spend will as well.
I want to get into how to portion out your budget once you decide how much you are willing to spend. By now, you've heard countless tips and advice on where to spend vs. where to save.
I learned, however, over the years, that many people need a splurge category too.
Where to Splurge, Spend and Save in Your Wardrobe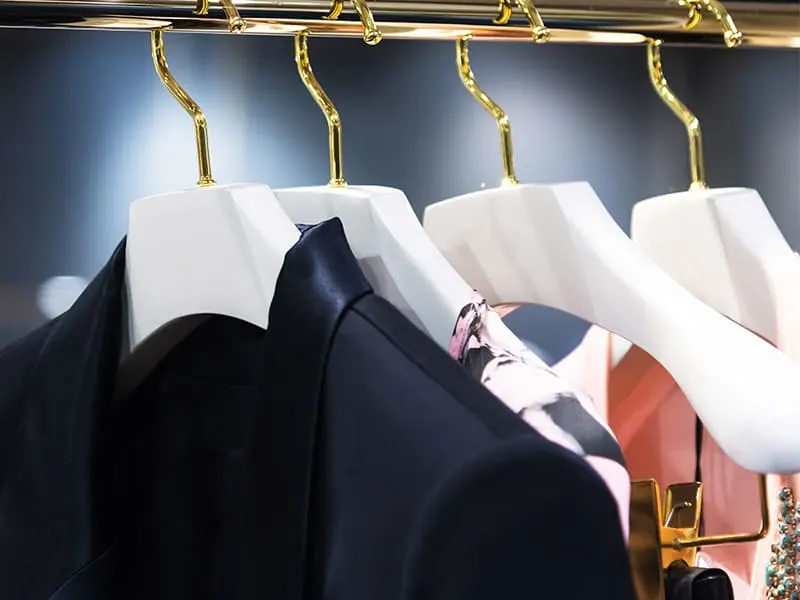 Splurge
What is a splurge? A splurge is perhaps a once a year purchase. It's not something you buy all the time and not part of your regular shopping budget. It could be something you've saved for, or you're receiving as a gift.
For years, clients would ask for guidance on a splurge.
Typically, it was around a milestone, like a big birthday, graduation, promotion, or simply a single investment item they felt like the "earned". Even today I get dozens of emails looking for guidance around a splurge-worthy bag, piece of jewelry or article of clothing, and it's so fun to hear what everyone is eyeing.
When you are deciding on a splurge, first and foremost, make sure it's something you adore. Next, keep it timeless. Instead of putting your money into the latest "it" bag, or a trendy jacket, opt for something iconic.
My very first splurge was a Louis Vuitton Speedy. My husband gave it to me over a decade ago. I still love it and carry it.
A few years later I bought a Burberry Trench at the Nordstrom Anniversary sale. They are still two of my favorite things, hold sentimental value and are something I'll hand down to my girls when they get older. (They've already started call dibs on certain things.)
Finally, be sure it's something you will use every day or almost every day.
You'll get the most out of your money (think the price per wear formula), AND you'll elevate your look. When you can add an element like a splurge in your outfit, you make all the other pieces look a little bit better.
Whatever you do, don't let your splurge sit collecting dust in your closet.
A few ideas to splurge on from what clients considered over the years (Remember these are "splurges" for a reason):
A gorgeous winter coat, like this one by Max Mara.
A designer bag in a neutral color, understated logo and little hardware. This one by Chloe lives on my wish list.
Jewelry that you will wear every day, like diamond studs, a watch or a ring.
Hermes scarf or Gucci Belt.
Designer Sunglasses (if you won't loose them!)
Spend
Your spend category differs slightly from your splurge category.
While a splurge might be considered decadent, your spend pieces will focus on your specific wardrobe building basics. These pieces will be different for everyone.
The best way to determine where to spend is to think of two things: frequency of use, and fit needs.
Frequency of Use
What are those pieces you incorporate in many or all of your outfits?
What do you live in? Maybe it's a pair of tailored pants for work or yoga pants for regular trips to the gym. The more you wear it, the more you need to care for it, and better quality should hold up for a longer amount of time.
If an item is in your regular rotation, spend a little more.
Fit Needs
Next, where do you have the greatest fit challenges?
Generally speaking, the better the quality, the better the fit, and the more you have to spend. You'll also want to allocate a bit of your budget to alterations. I've found that setting aside 10% of your budget covers basic alterations.
Try to buy the best quality you can afford. "Spending" means you allocate more of your budget to your core pieces.
Below are some categories to consider spending more on:
Bras in "your nude," sports bras and underwear. Our guide to undergarments is a helpful place to start.
Denim (if you wear frequently.) Check out our picks for the best jeans at every price, style and size.
Blazers and suit coats.
Classic shoes like boots and pumps in neutral colors.
Core pieces including sheath dresses, pants, or skirts.
Outerwear in a timeless cut and with long lasting functionality.
Save
Spend the least amount of money on the pieces you either won't wear frequently, will be used as a layer, or would be considered "disposable."
Below are some categories to save:
Special occasion and evening dresses and separates. Buy on sale or use Rent the Runway.
Tanks, tees and basic tops.
Sweats, hoodies and loungewear.
Certain sweaters, specifically if you live in warmer climates.
Printed or bold pieces, including blouses, shells, skirts.
Trendy items such as jewelry, accessories, novelty shoes and colored denim.
By following these tips, and mixing these pieces together you will achieve a well-composed outfit, have a functional wardrobe and, get the most out of your budget.
Let us know below!
Do you have an eye on a splurge?
Where do you spend and where do you save?
52 Outfits in 2022!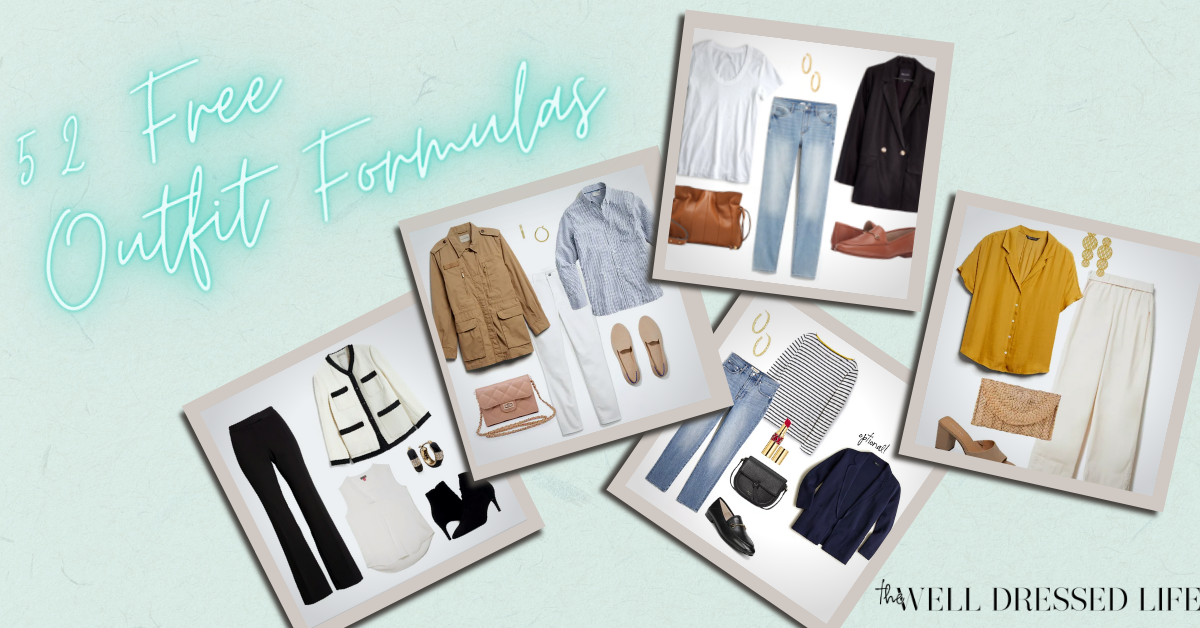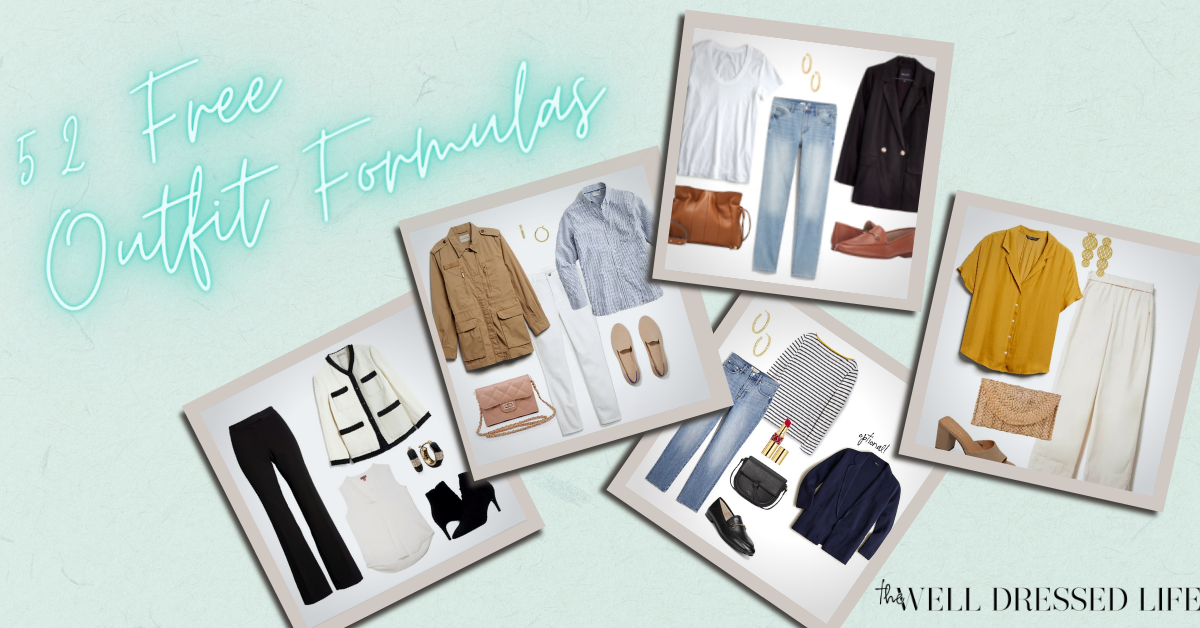 Follow Us on Instagram!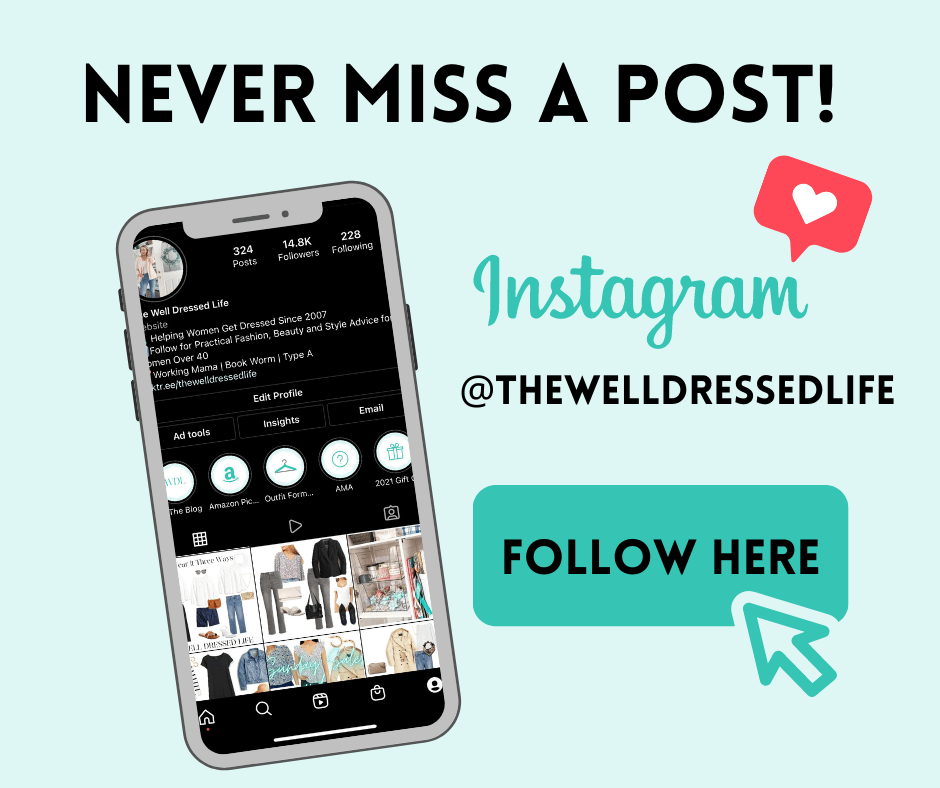 Our Style Content is Inspired by Our Readers
Our readership inspires all of our posts and is not sponsored or paid for by brands or retailers.
Recommendations are based on my experience as a personal stylist and wardrobe consultant for over a decade. I worked with busy, down-to-earth women who wanted to look chic and feel confident but were often confused by so much of retail.
Some links are affiliate links, which means if you purchase via our site, we receive a small commission.

If you enjoy our content and would like to help us grow, please follow on Instagram and join our Private Facebook Group to access more advice and exclusive in-depth conversations with other like-minded women.
Learn about our mission to help women look and feel their very best, every day, here.
Sign Up for Daily Content and Receive Our Free Classic Wardrobe Checklist