There are a million reasons why I love being a mom to teenage girls, and high on the list is getting the inside scoop on the new beauty trends.
One such trend is the Everything Shower.
It is exactly what it sounds like, it's the shower you take when you do everything.
And, you know, self-care in recent years has, rightfully so, broadened as a category. We are having bigger conversations about self-care, including things like setting boundaries, talking to a therapist, getting sunshine, fresh air, and physical activity.
But it's still ok for self-care to be a little indulgent.
There is so much happening in the world right now, it's ok to pull back for a minute and do something that feel frivolous.
Because even though it may feel that way, it's not. Honoring and caring for yourself, especially when you are the person doing all the things for all the people in your life, is necessary for survival.
And the Everything Shower is 45 minutes of taking care of some basic needs, while making it feel like a self-honoring ritual.
You're going to do all the things: face mask, hair mask, exfoliate, all of it.
It feels indulgent at first, but, it's really beneficial if you like to reset and feel good all week long
And the only way you can squeeze one of these in is if you have what you need on hand.
And once you have what you need, you can incorporate little moments into your daily upkeep.
Of course, you can make this your own, use what you already have and just take some inspiration from our ideas below.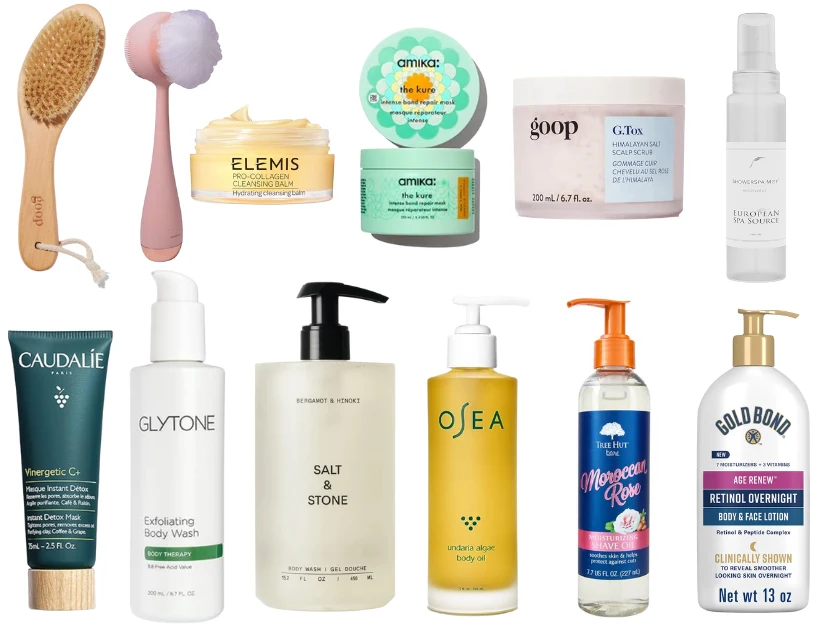 Pre-Shower
Let's start with what you do before the shower.
Dry Brush
First, we're going to dry brush.
Dry brushing is part of my daily routine. It's easy to do right before you take a shower and helps with circulation, lymphatic drainage and exfoliation.
You can pick these up anywhere, like Target or Amazon.
I have the one below by Goop (available on Amazon) for $25.
I've had it for years and it's is high quality. The bristles stay stiff and the handle is very comfortable.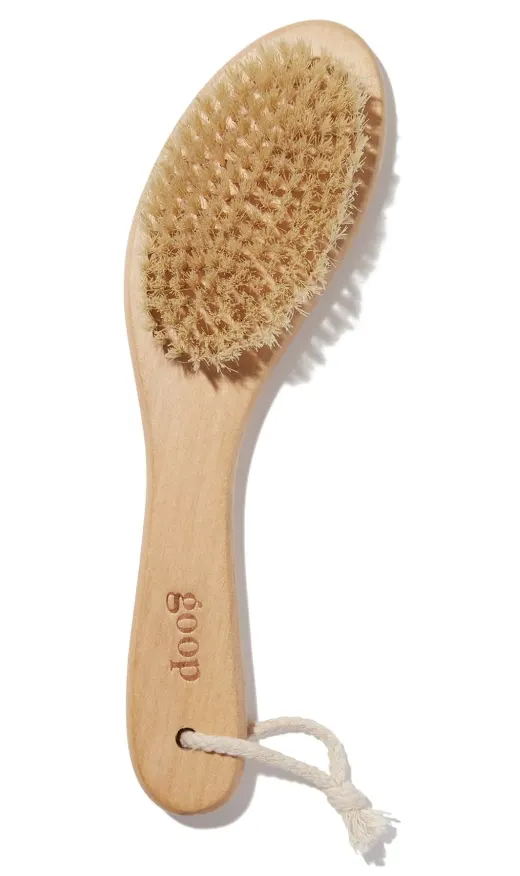 Face Mask
If you've been reading here for a while you've heard me, at some point, talk about Caudalie's Detox Mask.
It's wonderful, leaving my skin feeling clear and radiant. And it only take 5 minutes so it's the perfect self care treat when you can't pull off a whole ordeal of an everything shower.
IF, however, you have the time, apply, let it sit and then hop in a steamy shower.
I follow up with the Elemis Cleansing Balm in the shower to make sure I get all of the mask off.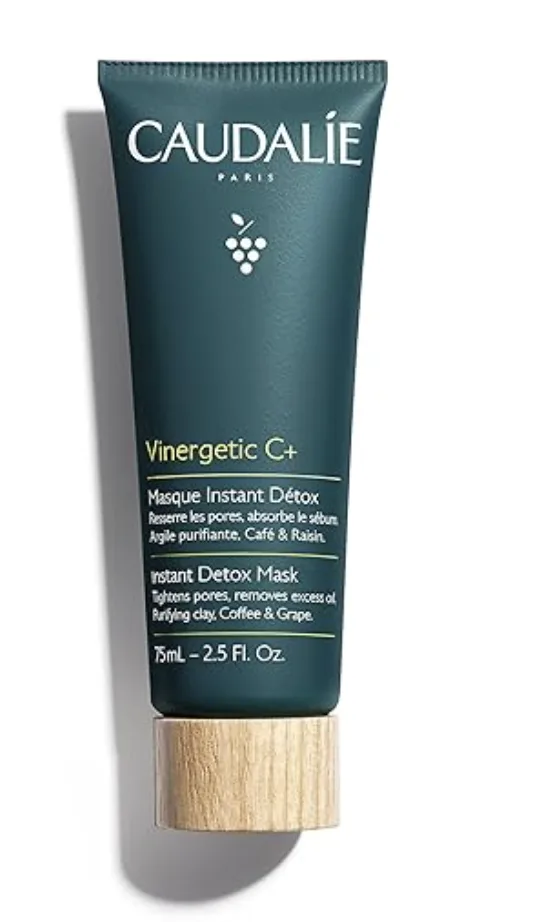 2
Instant Detox Clay Mask
Caudalie
$42.00
Shower Spray
Before you get in the shower, set the scene. Play some music, listen to a podcast, light a candle – whatever makes you happy and feel taken care of.
I spray the European Spa Source Eucalyptus Shower Spa Mist, it helps my brain switch off … a bit.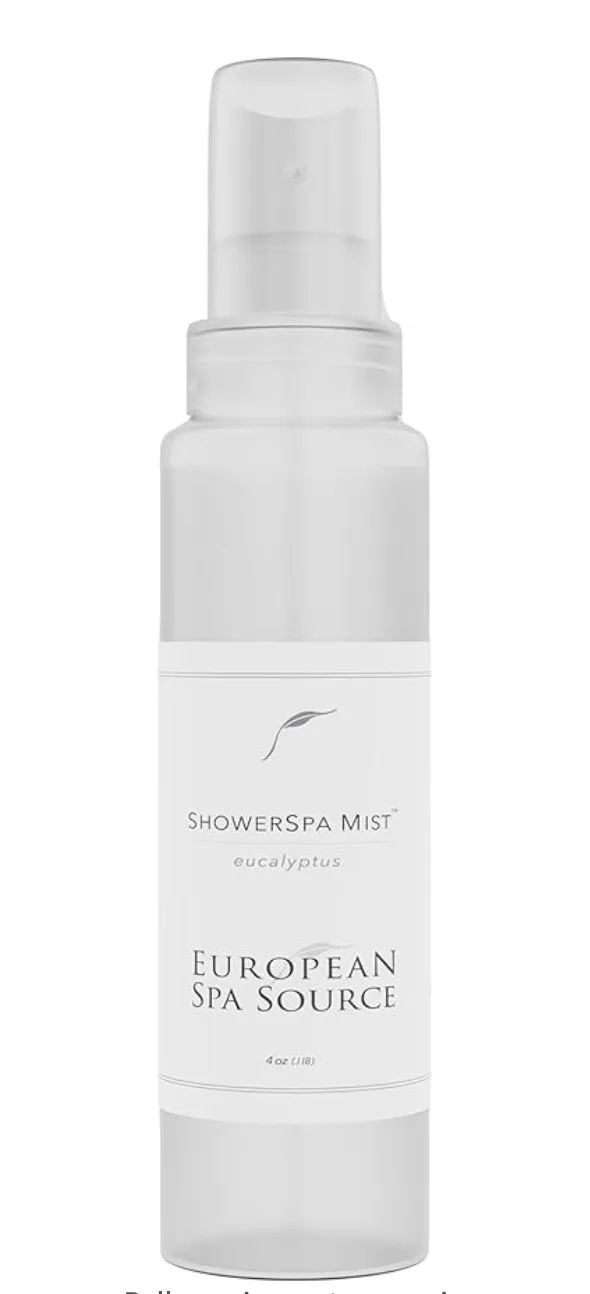 3
Eucalyptus Shower Spa Mist Spray
European Spa Source
$29.95
In the Shower
Using shampoo and conditioner depends on what you want to focus on.
There are two treatments I like to rotate between, either a hair mask, or a scalp scrub.
If I am doing a hair mask, I'll shampoo my hair like normal. I've used the Alterna Caviar Anti-Aging Replenishing Moisture Shampoo for years. Then add the hair mask below.
Hair Mask
If your hair is in need of deep conditioning, comb the amika the kure repair mask through to your tips and let sit for about 10 minutes.
This is especially nice if you have heat or color damaged hair.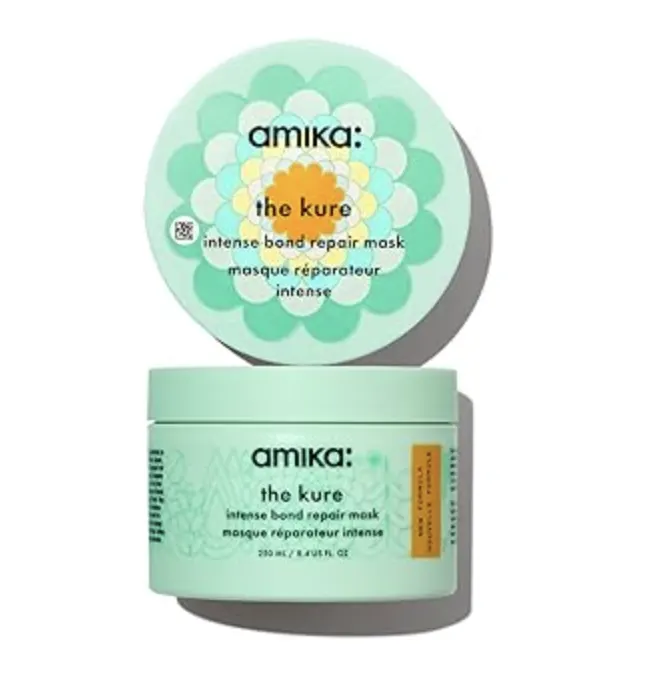 4
The Kure Intense Bond Repair Mask
amika
$38.00
Beauty Scalp Scrub Shampoo
If I want to give my scalp a good clean, I use the Goop Hymalan Salt Scalp Scrub. This is another product I have used religiously, for year, it's the real deal.
We have a lot of readers who love this as much as I do, too.
It's heavenly, feels effervescent and it deep cleans and rids your scalp of build up.
Use it in your Everything Shower, or as a mid-week pick me up, since you get the best results using it once a week.
This is so popular in my house it's become a much expected stocking stuffer for the teenagers.
Works well all hair types.
Note: When I use this, I skip traditional shampoo.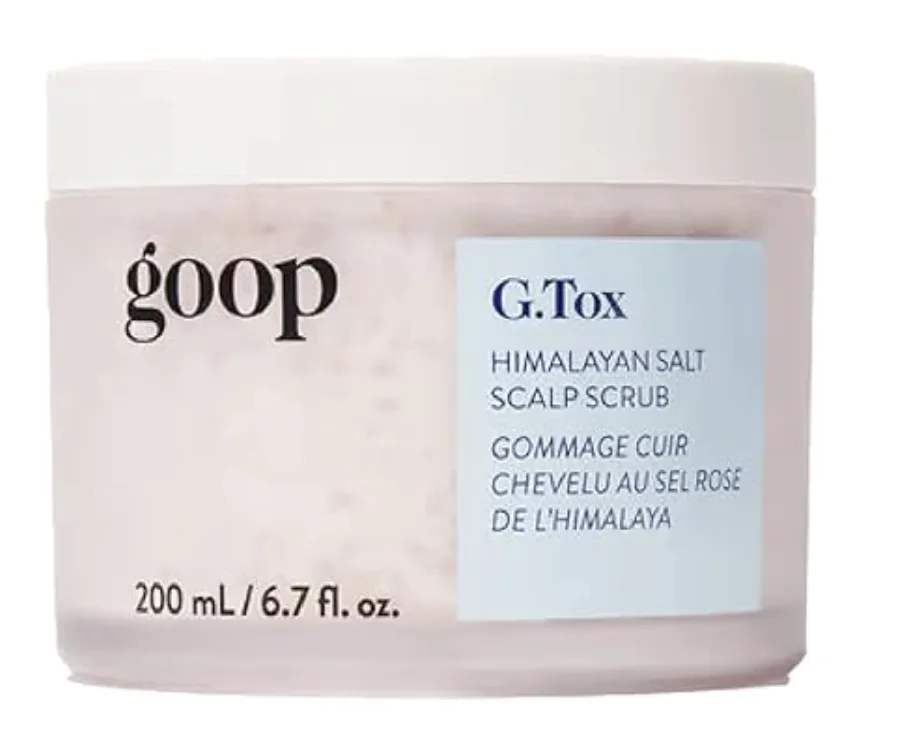 5
Beauty Scalp Scrub Shampoo
Goop
$52.00
Body Scrub
Glytone Exfoliating Body Wash – 8.8 Free Acid Value Glycolic Acid
Do the hair steps first before you do any body steps.
Then, once the last of your scalp scrub or conditioner is rinsed, move to body wash.
There are SO many great options available to cleanse and treat the skin on your body the way you take care of your face.
I recently started using the Glytone Exfoliating Body Wash. Because this is an exfoliator that removes dead skin, it's not an everyday wash, instead, once or twice a week is best.
Use this with an inexpensive puff, the PDM Body Cleansing Device (below) OR a $10 Silicone Body Scrubber.
The Kopari KP Bumps be Gone is also lovely as is the goop Beauty Microderm Body Scrub.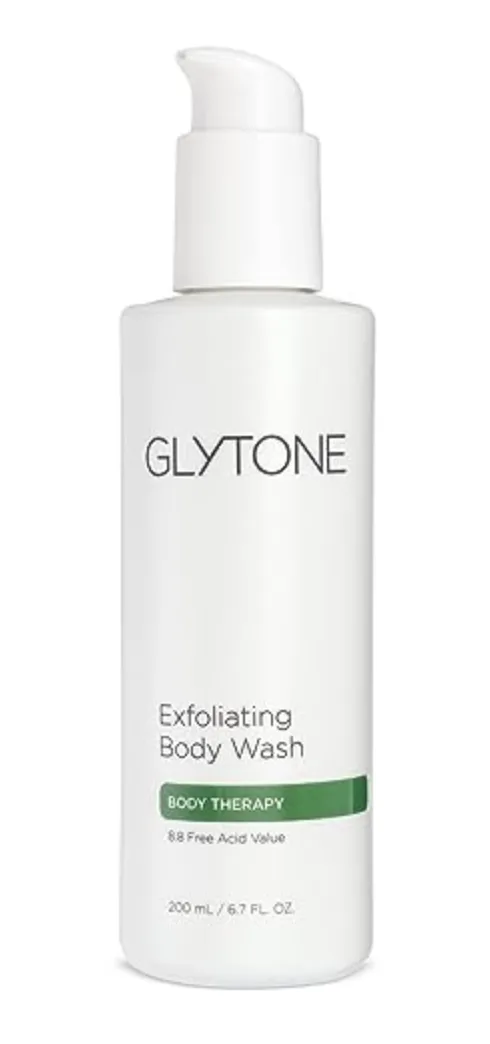 6
Exfoliating Body Wash – 8.8 Free Acid Value Glycolic Acid
Glytone
$35.00
Body Wash
Salt & Stone Antioxidant-Rich Body Wash
Body Scrub is NOT the same as Body Wash.
So if you use a scrub you want to follow up with a wash.
Salt & Stone is a new favortie, both scents are divine. It has niacinamide & hyaluronic acid which is deeply moisturizing and perfect for after exfoliating.
AND it is free from parabens, sulfates & phthalates.
You can use this every day.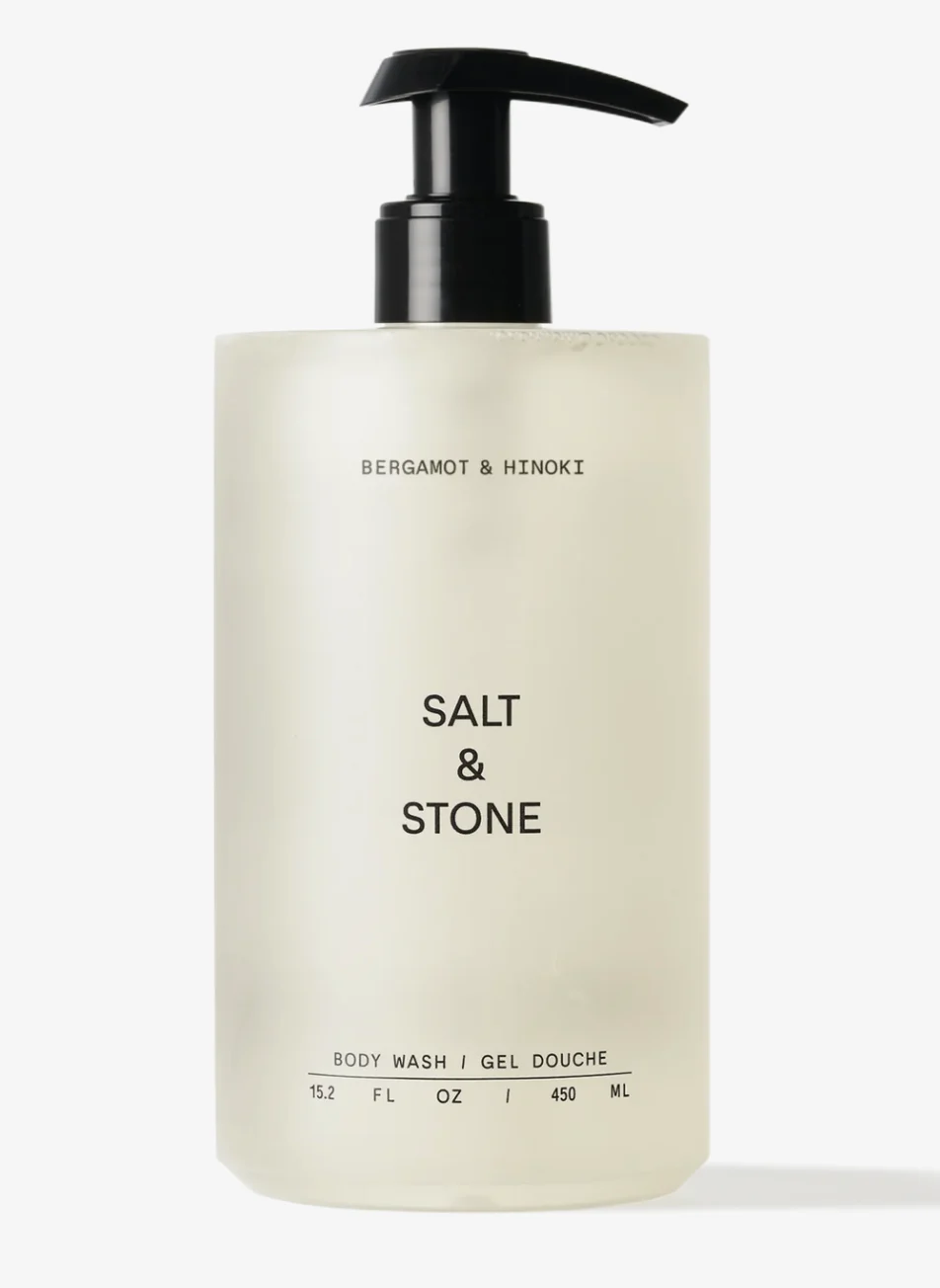 7
Antioxidant-Rich Body Wash
Salt & Stone
$36.00
PMD Clean Body – Smart Body Cleansing Device
The PMD Clean Body Cleansing Device was a big seller during Amazon Prime Day, so if you picked it up be sure to incorporate it here.
You get two loofah and two exfoliator attachments, plus a massage head.
Would make a great gift around the holidays for a sister or best friend.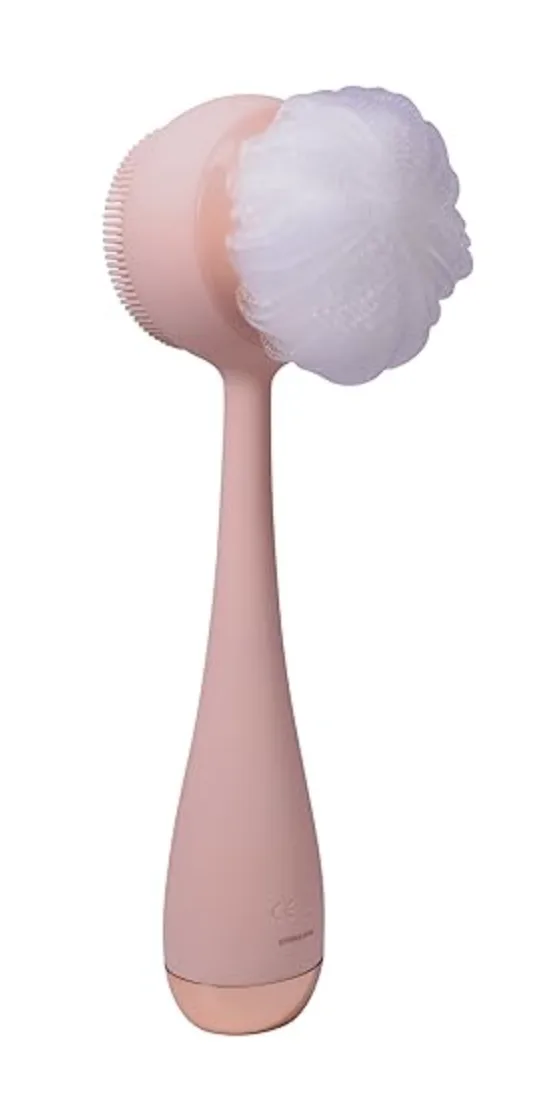 8
Smart Body Cleansing Device
PMD Clean Body
$159.00
Shave
Tree Hut Bare Moroccan Rose Moisturizing Shave Oil
I discovered the Tree Hut Bare Moroccan Rose Moisturizing Shave Oil thanks to my girls and it's is a real game changer. It makes shaving so easy, provides a smooth result and you don't get nicked.
And I don't think you need a fancy-schmancy razor, the Gillette Venus Smooth Women's Razor is fantastic.

9
Bare Moroccan Rose Moisturizing Shave Oil
Tree Hut
$10.00
In Shower Moisturize
Osea Undaria Algae Body Oil
Before you get out of the shower, lather on a shower oil.
I like to lightly dry off, just so I'm not soaked.
With your skin damp, surrounded by the steam of the shower (the water is off) add a body oil.
The oil will lock in the moisture and give you extra hydration.
I like the OSEA Undaria Algae Body Oil, it's not greasy and leaves your skin soft and supple.
It's a splurge but a little goes a long way.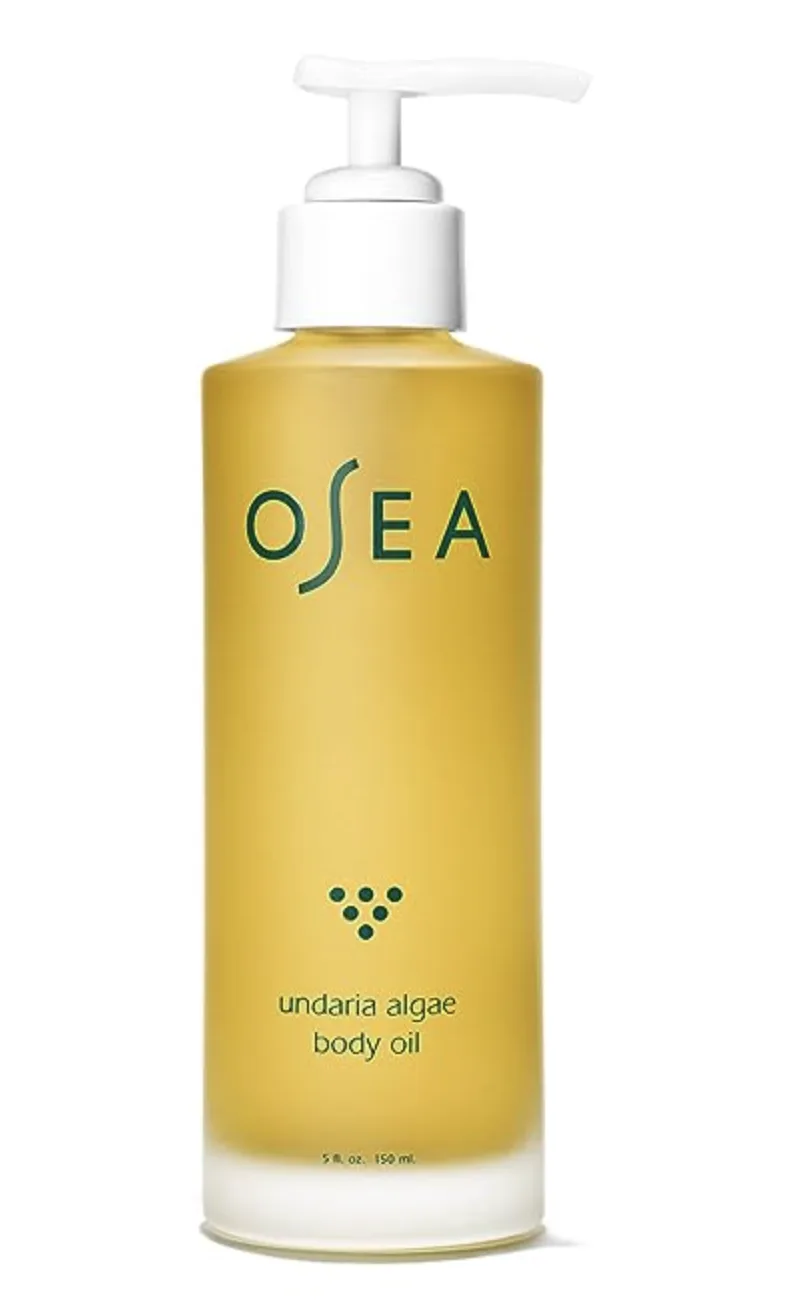 10
Undaria Algae Body Oil
Osea
$52.00
Post Shower Moisturize
Gold Bond Age Renew Retinol Overnight Body Lotion
You would think two layers of moisturizer is excessive, but layering a rich cream over the oil locks all the goodness in and you wake up with baby soft skin.
I use the Gold Bond Age Renew Retinol Overnight Body Lotion, an affordable, drugstore brand.
More is more in this step, so hit your heels, knees and elbows. It absorbs fast so you're not sliding off the bed.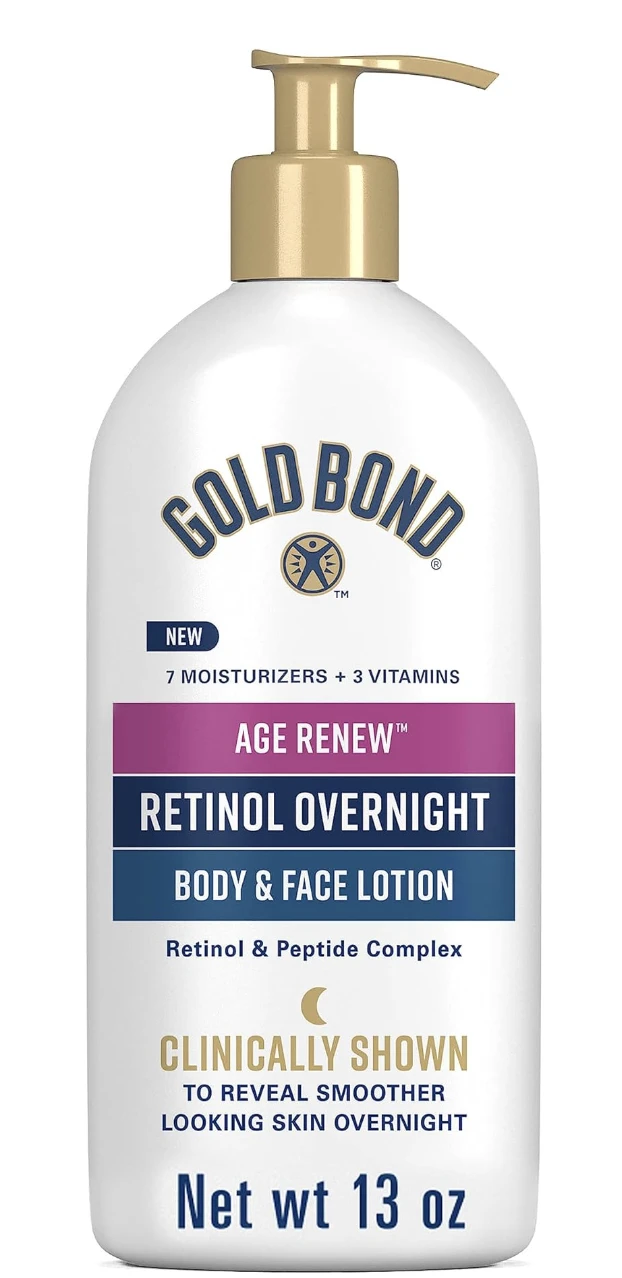 11
Age Renew Retinol Overnight Body Lotion
Gold Bond
$17.00
I'll wrap up the process by doing my night time skincare and drink a little Magnesium to help me sleep ( I like Magnesi-Om by Moon Juice). It's basically the best night ever, and you wake up feeling as refreshed as possible.