Two of the questions I'm asked all the time are: "Do you switch out your bag with your outfit?" and "How do you keep the inside of your bag organized?"
I have three active kids, one of which is a toddler who requires a lot of stuff. So I change my bag frequently depending on what I'm wearing, where I'm going, and who is coming along.
With the exception of a night out, I'm carrying a large neutral bag like an oversized shoulder bag or a tote in a range of sizes most days.
One of the best products I ever discovered is this simple felt bag organizer. It makes swapping bags a breeze and keeps the inside of your oversized bags tidy.
The Secret to Keeping Your Tote Bag Organized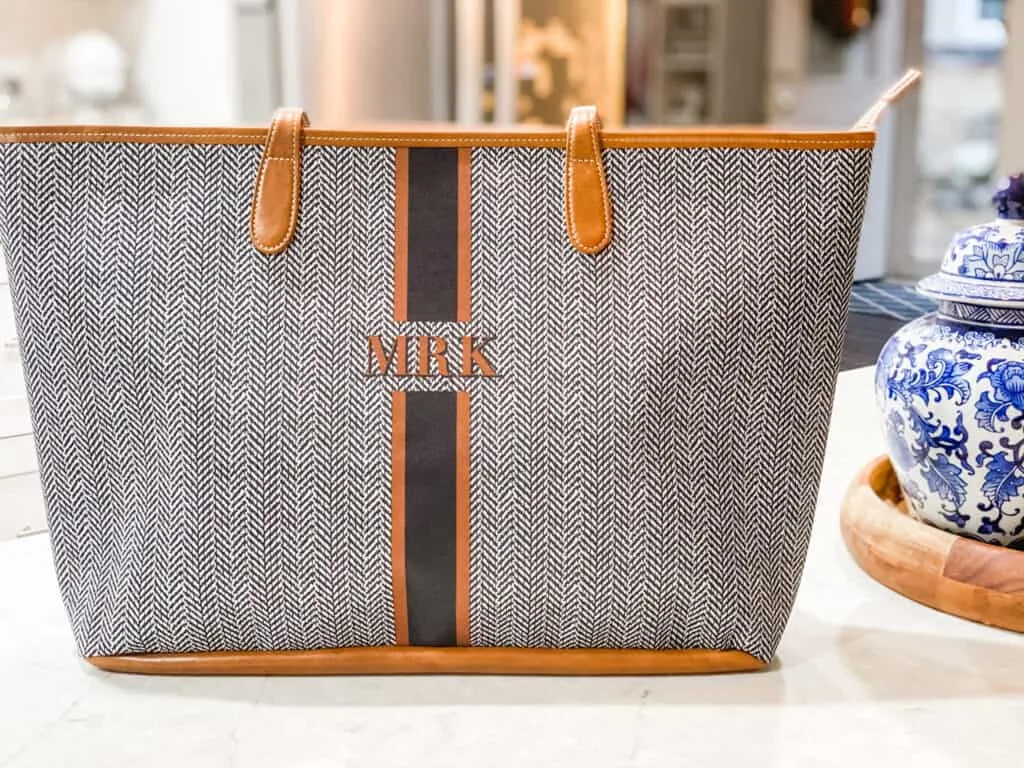 St. Anne Tote from Barrington Gifts, fully customizable, $180
My everyday bag in the summer is this St. Anne Tote tote from Barrington Gifts. This baby fits everything, as you'll see below. It's super lightweight and easy to keep clean. I love it. You can customize it by picking out the pattern, trim, and if you want to have a monogram.
Like many bags these days, without the addition of an organizer, the inside becomes a jumbled mess. But with it, you can easily see everything you need, and when you need to swap bags, pull the organizer out and place it in the new bag.
The BEST Purse Organizer for All of Your Bags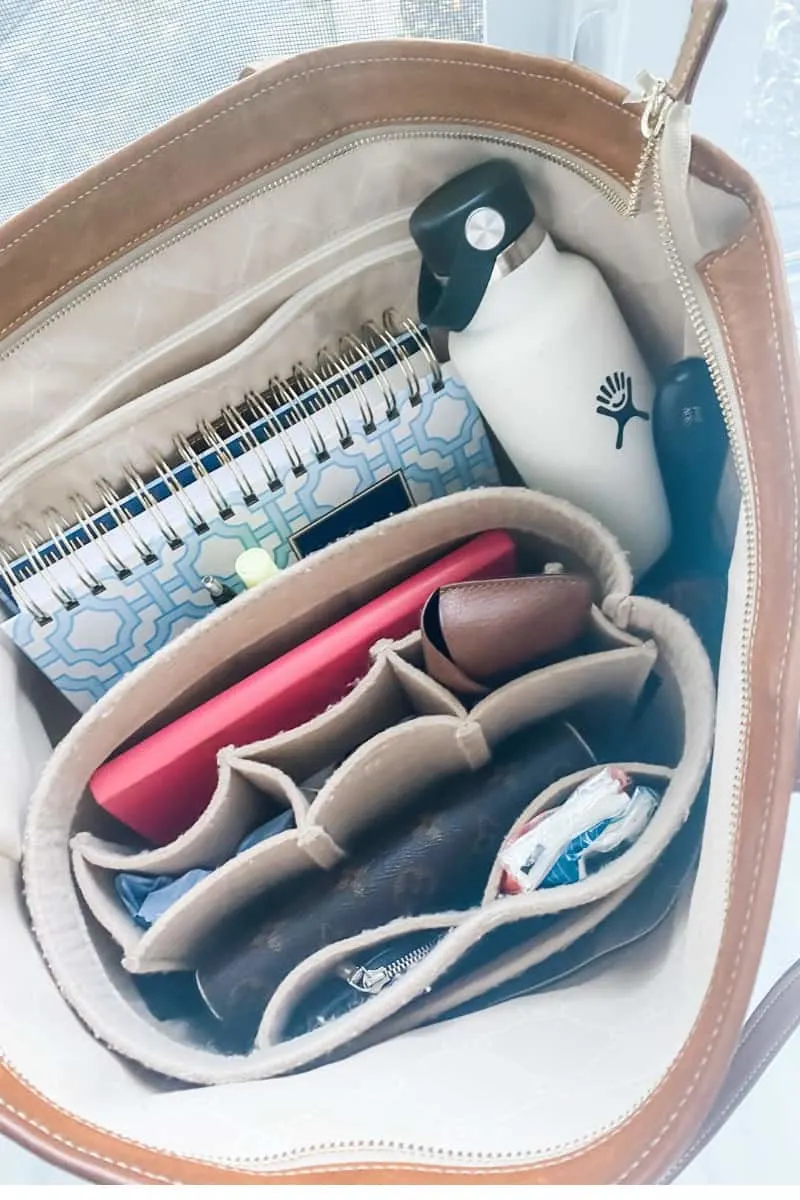 Organizer Insert: Price Varies, All Under $30
Seriously, this organizer is a game-changer. It's one of the few things I can honestly say makes my life easier. At first, I was skeptical. I tend to buy things like this and forget about them in a month.
Now it's been YEARS, and I still use this every single day.
As you can see, I lug around a lot, and all of my things have a place, making it easy to grab what I need quickly.
It fits perfectly inside many of your favorite bags, including the LV Neverfull and Speedy. I also use it in my large L.L. Bean boat and tote for travel softball weekends and trips to the pool.
When purchasing, be sure to check the measurements. I ordered the medium, but measure your bag and see what will work best.
Shop This Post
Our Style Content is Inspired by Our Readers
Our readership inspires all of our posts and this post is not sponsored or paid for by brands or retailers.
Recommendations are based on my experience as a personal stylist and wardrobe consultant for over a decade. I worked with busy, down-to-earth women who wanted to look chic and feel confident but were often confused by so much of retail.
Some links are affiliate links, which means if you purchase via our site, we receive a small commission.

If you enjoy our content and would like to help us grow, please follow on Instagram and join our Private Facebook Group to access more advice and exclusive in-depth conversations with other like-minded women.
Learn about our mission to help women look and feel their very best, every day, here.