Ballet flats are a classic wardrobe staple, having a moment of elevated popularity.
You might see these even referred to as a "trend," but that would suggest a short lifespan, which is entirely untrue. If these make your heart sing, wear them for the rest of your well-dressed life ;).
It's nice, though, when a basic becomes trendy because then we get more options.
So today, I'm sharing five classic yet updated black ballet flats in a range of prices to meet any budget, starting at $39.
And don't fret if you would prefer a different color; many of these come in various neutrals; black, however, is the most traditional.
You might be surprised with the one I went with.
5 Ballet Flats Perfect for Fall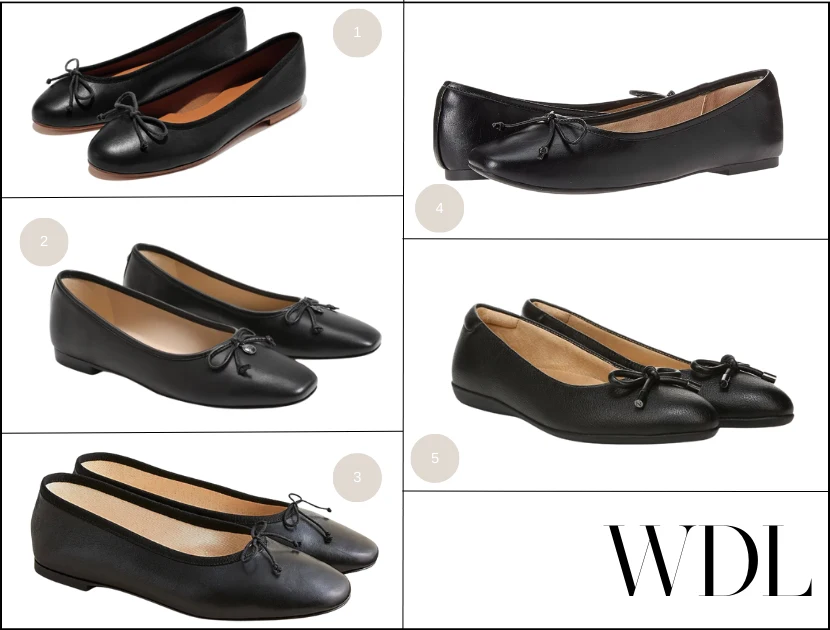 Margaux The Demi
Inspired by traditional French-girl style, Margaux's stunning grosgrain trim flats are handmade in Spain with Napa Leather. They have a contrasting sole, padded insole, AND a functional bow that helps you create a custom fit.
You buy these if you want to create a capsule wardrobe with the highest quality staples.
They retail for $225 (reasonable for the level of craftsmanship) and are offered in medium, narrow, and wide sizes.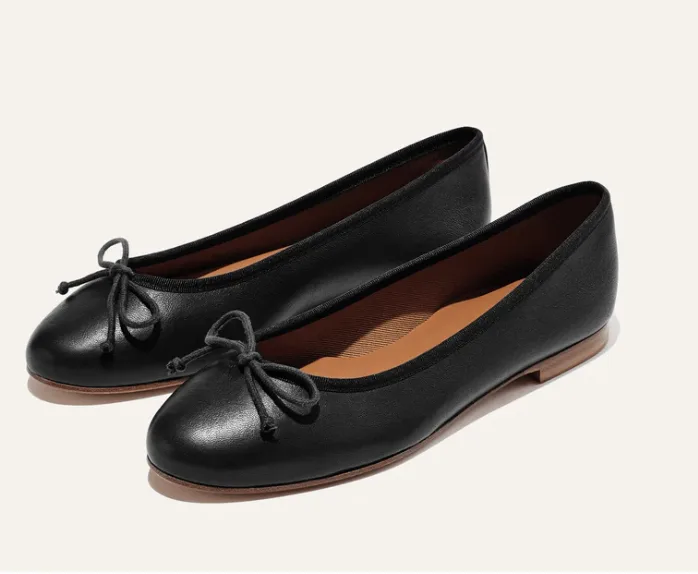 1
The Demi
Margaux
$225.00
Sam Edelman Meadow Ballet Flat
Next up is Reader Favorite brand Sam Edelman, with a flat combining ballet elements with a loafer-inspired sole.
They get rave reviews for comfort and making your foot look petite, a major bonus if you have big feet like me; they can sometimes look like clown shoes.
This option is a timeless style that will last even when these stop being "trendy."
Retailing for $130 in a range of colors and prints.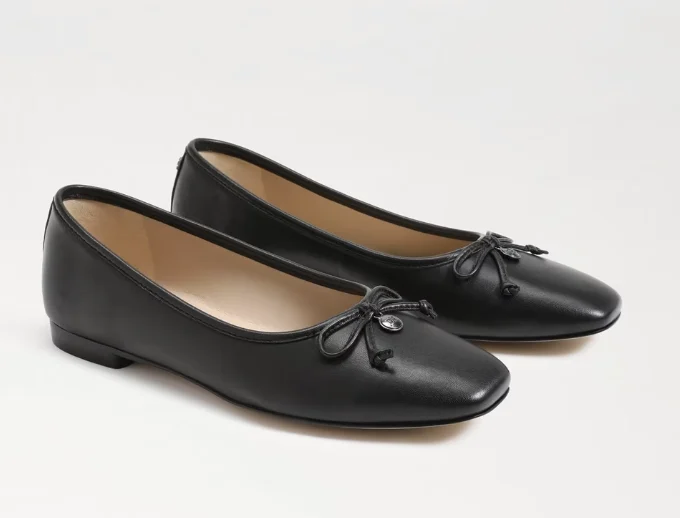 2
Meadow Ballet Flat
Sam Edelman
$130.00
J.Crew Zoe Ballet Flats
Similar in style and price are the Zoe Flats for J.Crew.
These don't have that loafer-style sole of the Sam Edelman's, so you'll get a slimmer, more traditional ballet shoe silhouette.
Retailing for $129 in black, brown, and pink.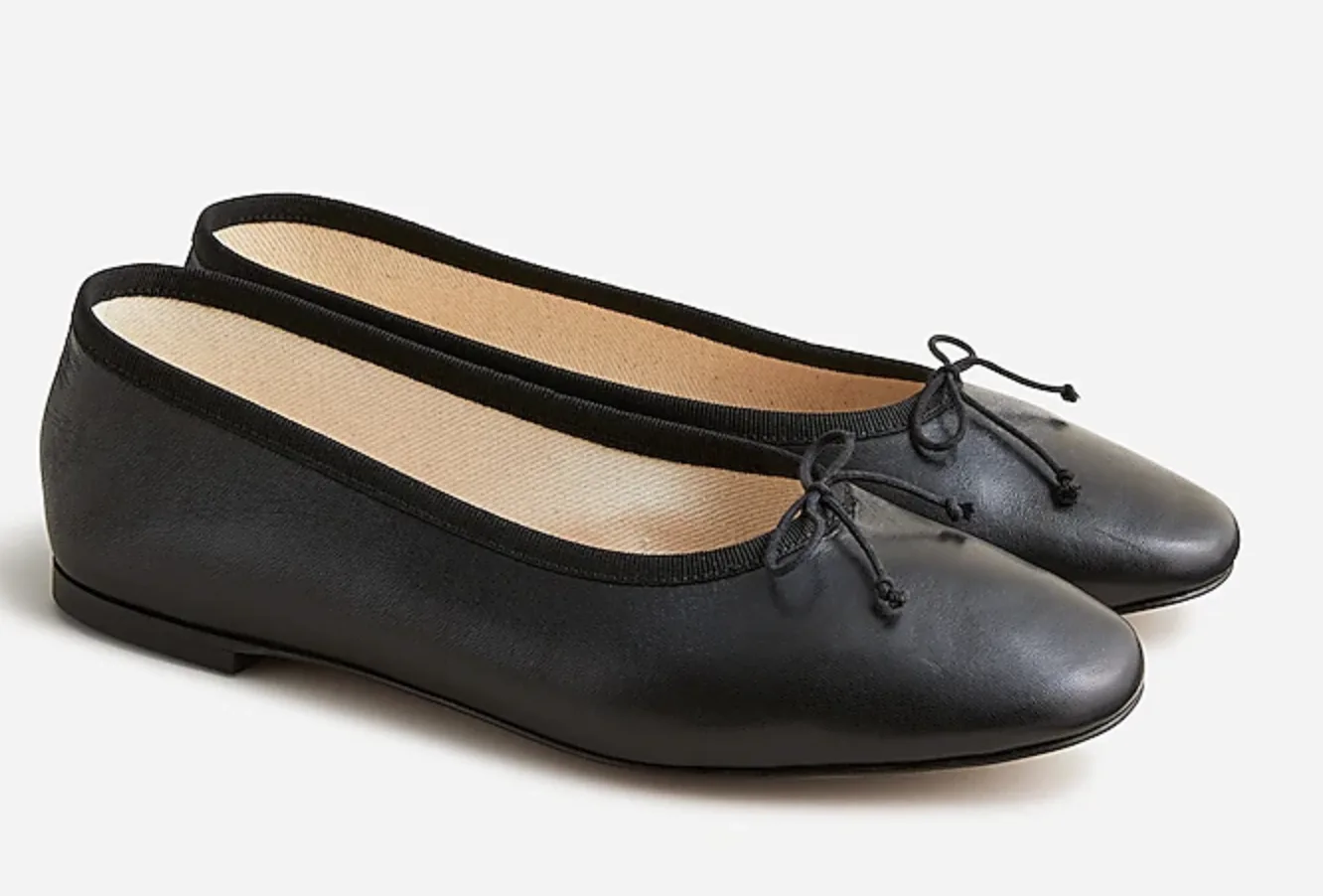 3
Zoe Ballet Flat
J. Crew
$129.00
Naturalizer Vivienne Ballet Flat
For all of our Naturalizer fans, their Vivienne Ballet flat is a lovely option, retailing for $79, now 50% off.
I really appreciate the focus on combining style with comfort.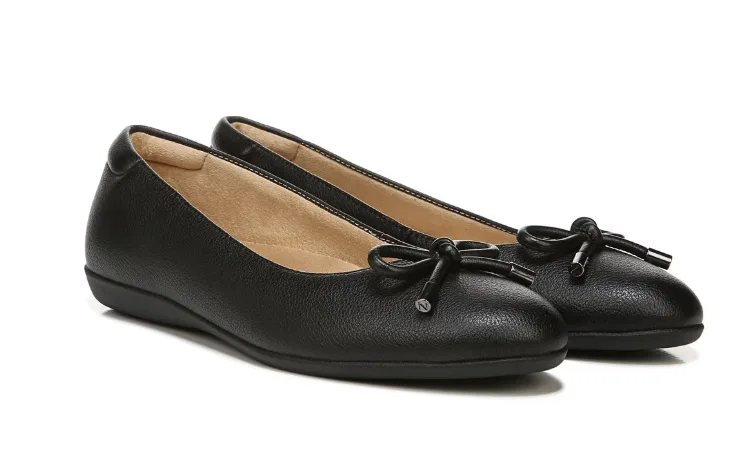 4
Vivienne Ballet Flat
Naturalizer
$39.98
Amazon The Drop Pepper Ballet Flat
I love the Demi by Margaux.
Here was the dilemma.
The Margaux's are within my budget, but I hate spending money and not getting value.
I want to invest in classic black ballet flats; they will fit nicely into my casual, classic style.
But I need to find out how much I will wear them to get a reasonable price per wear, because, lately, I find myself more often than not in sneakers or ankle boots.
So, I bought this inexpensive pair from the Drop as a "test drive." I'll see how many times I reach for them in the next few weeks, and if it's frequently enough, I'll order the Margaux's.
And, to my delight, these are great for $39.
Obviously, it's not they aren't the quality of a well-made leather shoe, but they are a lovely option if you are on a budget or want to try out the style without making a big commitment.
They are soft and comfortable with a chic, easy-to-wear style.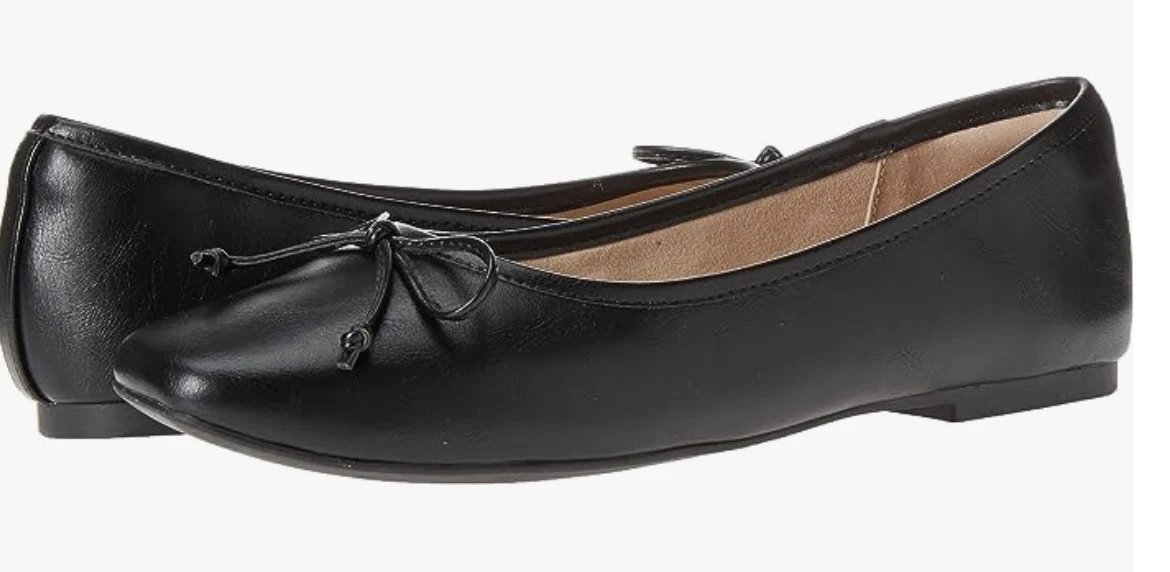 5
Pepper Ballet Flat
the Drop from Amazon
$39.99