Are you hitting the road this summer?
Whether you're going by plane or car, I rounded up some of the seriously best travel gadgets I regularly use, guaranteed to make your trip as lovely and organized as possible.
Our problem solver week continues with 10 Travel Problem Solvers You Never Knew You Needed.
10 Travel Problem Solvers You Never Knew You Needed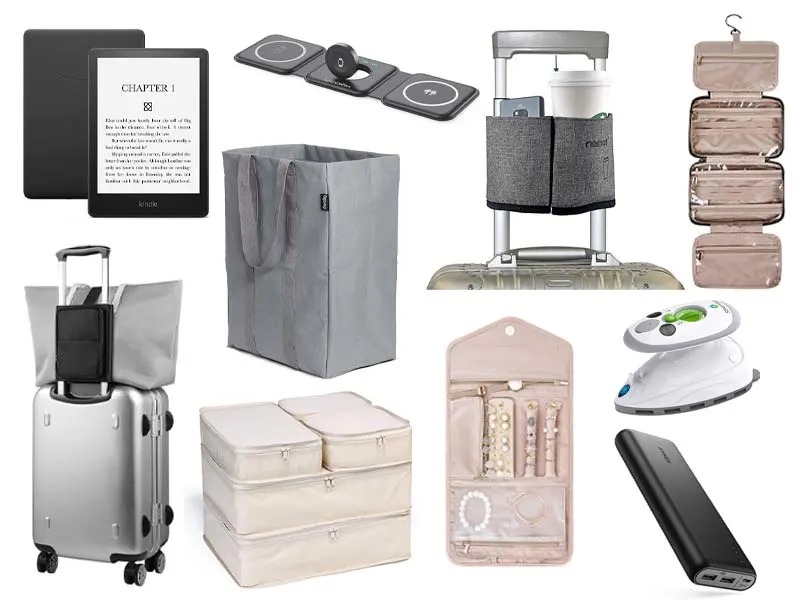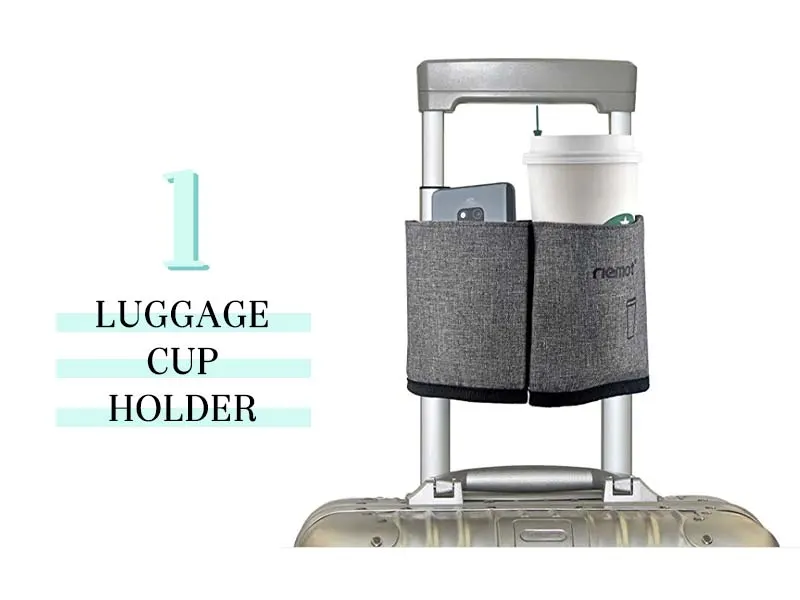 Luggage Cup Holder, $15
The days of fumbling with your phone (because it's in your had to scan your boarding pass) and your coffee (because airplane coffee if foul) are over.
Slide this cup holder over the bars of your carryon and be hand and slip free for while you find your seat.
It's seriously awesome.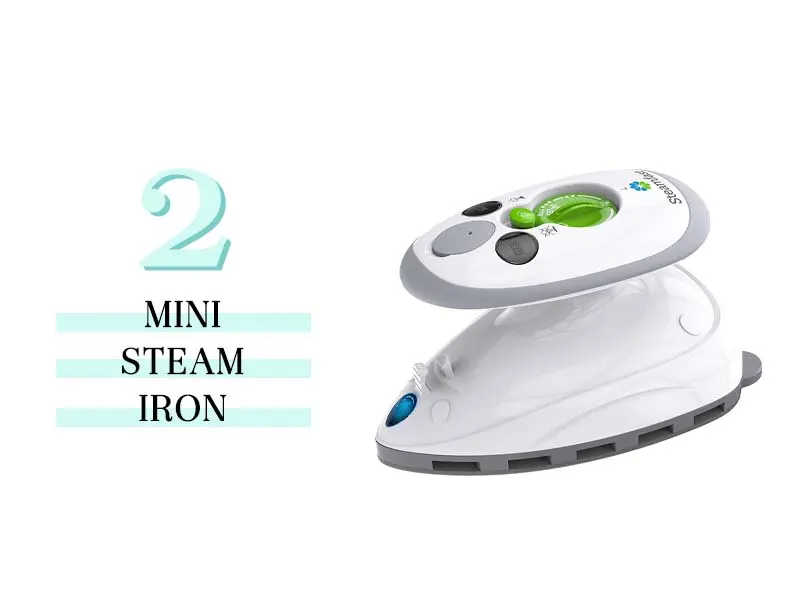 Mini Steam Iron, $20
If you like to travel with a steamer, may I suggest this simple little option for $20, with almost 25,000 FIVE STAR reviews.
It does the trick, and takes up very little space in your suitcase.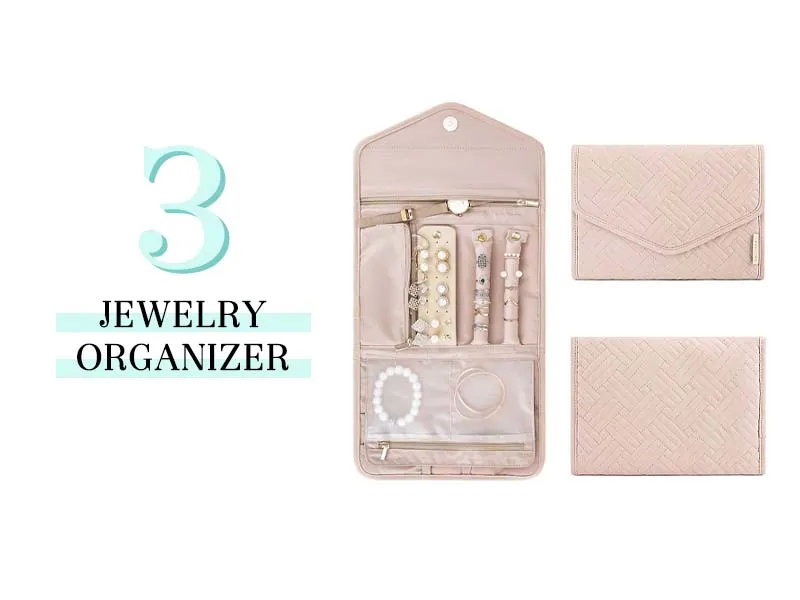 Jewelry Organizer, $21
In full transparency I have this, but don't use it as much because I don't bring jewelry with me. But if you prefer having options you'll love this slim fold over organizer.
It stores so much and slides right into your suitcase or handbag.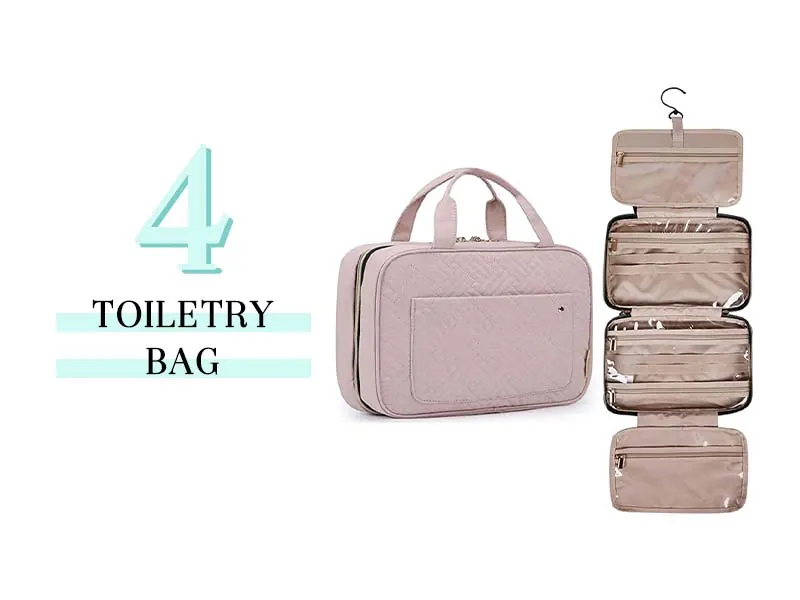 Toiletry Bag, $28
On the other hand what I use constantly is this hanging toiletry bag.
I don't know what it is about this particular bag but I use it all the time.
It's high quality, holds everything you need, wipes off easily and fits neatly in your suitcase.
And I'm not alone in my praise, it has 30,000 FIVE STAR reviews on Amazon.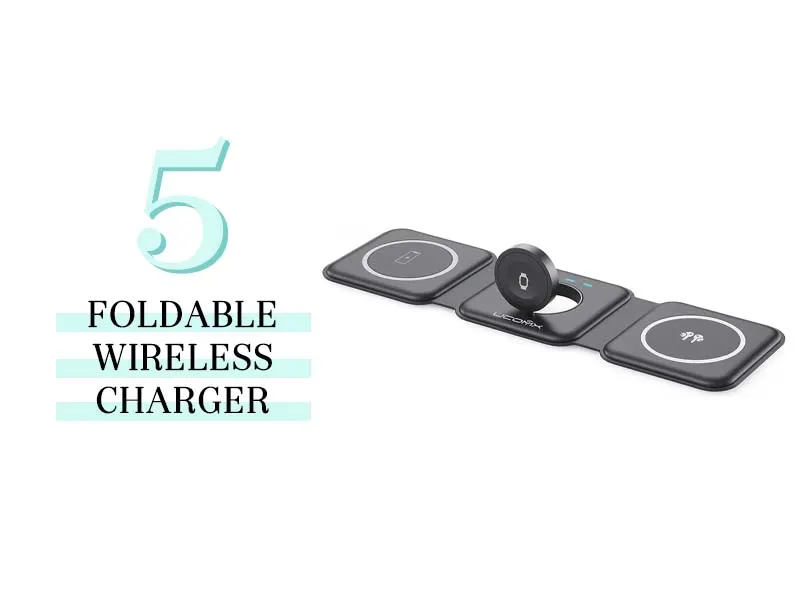 Foldable Wireless Charger, $40
It's a well know fact that my home is in a constant state of contention over chargers.
Where's my charger? I need a charger? Who took my charger?
We say charger 400 times a day.
I bought this for one of my girls for a recent trip she was on and it's fantastic.
It folds up neatly into a little square so you can throw it in your bag and then leave it on your nightstand to charger your iPhone, AirPods and Apple watch all at once.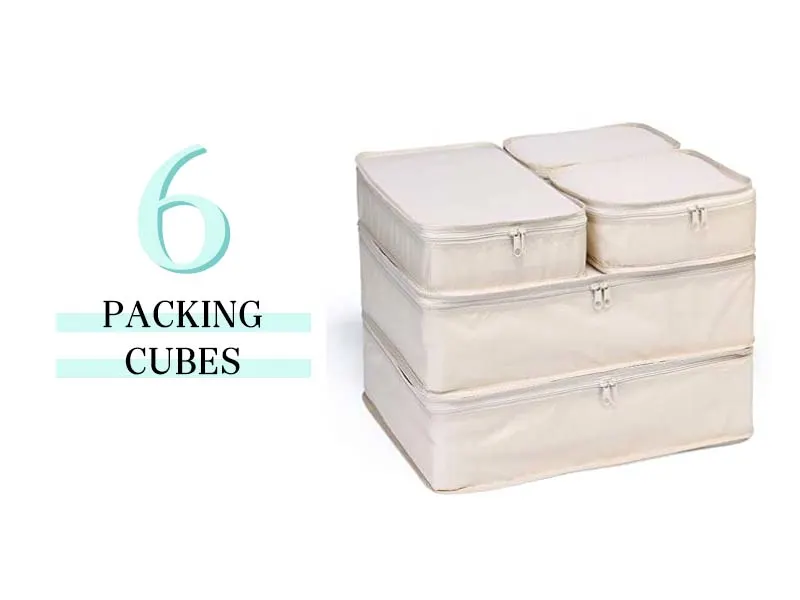 Packing Cubes, $21
These packing cubes are the sort of invention you don't think you need until you try them, and then you wonder how you ever packed without them.
I have 5 sets of these, one for each family member.
Not only can you fit a lot of clothes in a small space, but when you get to your destination, I just pop each kids cubes in their drawer so everything stays organized.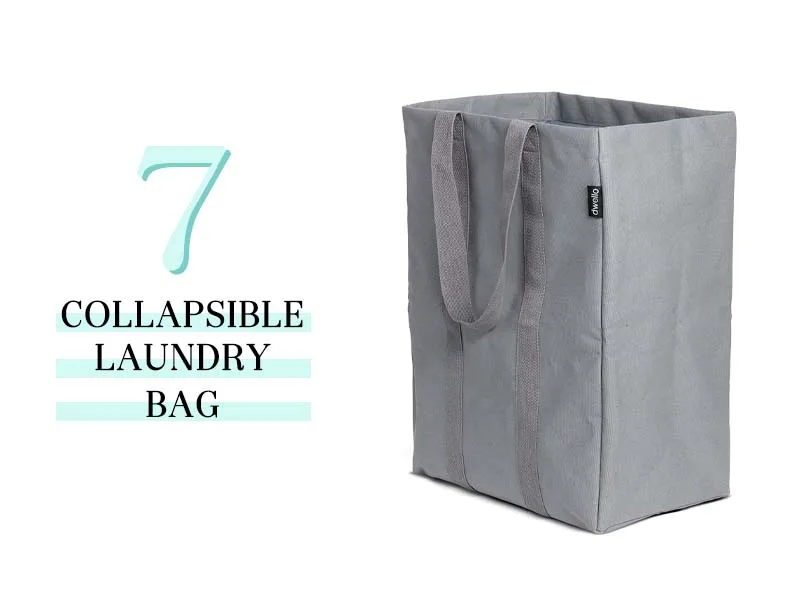 Maybe one of my smartest purchases for family vacations.
If we rent an AirB&B or stay at a resort for more than a couple nights I can't stand when laundry starts to pile up. So I keep this in the thin zip pocket of our largest suitcase in case we need it.
And it almost always comes in handy.
For example, a few summers back we stayed in a condo that didn't have laundry in unit, but down the hall and there were no laundry baskets in sight. So I used this and it made the chore so much easier.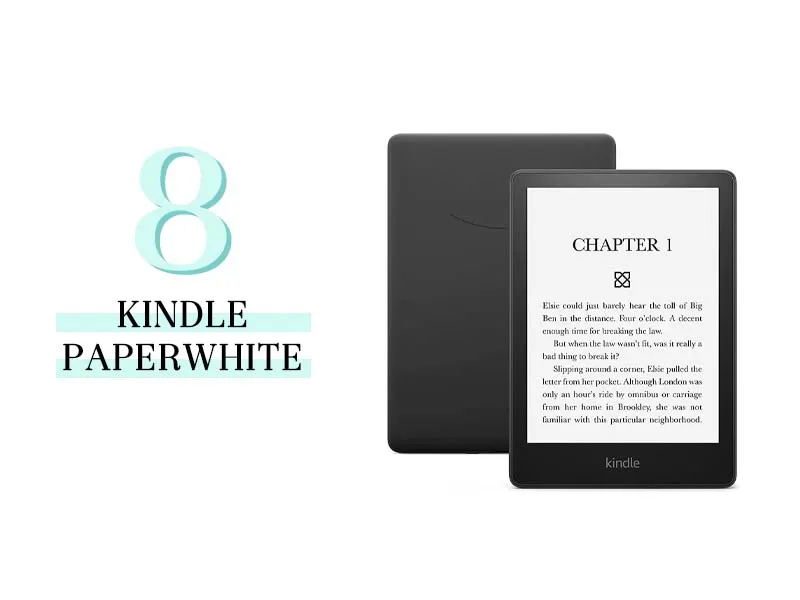 Kindle Paperweight, $140
I can read three books, front to back, on a kid free long weekend.
I learned this in Miami (who reads three books in Miami? Me.) when I tore through the two books I brought and wanted another one.
But bookstores aren't exactly on every corner down there.
I eventually found one, but when I got home I ordered the Kindle Paperweight so I never have to leave the pool to find something else to read.
It's so lightweight, and takes up no room.
Now, I use it every day, not just on vacation.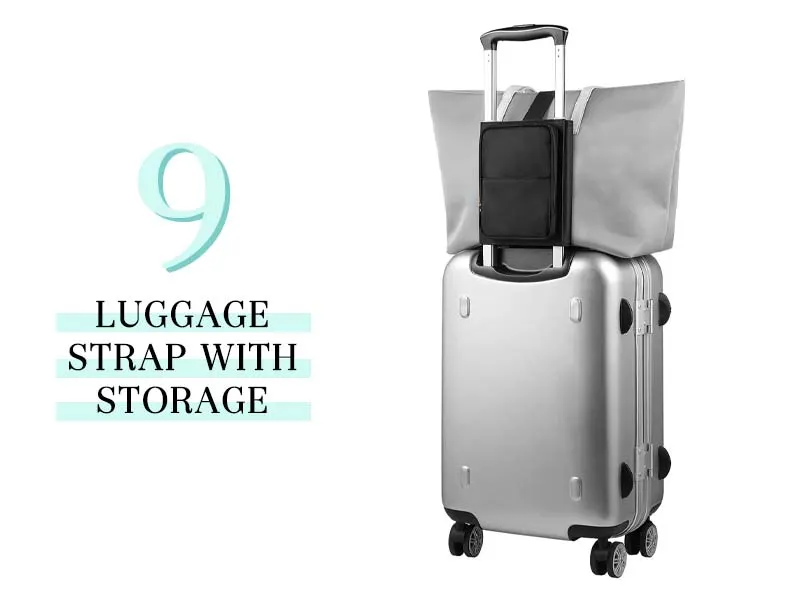 Luggage Strap with Storage, $26
I wish all tote bags came with a strap option to secure to your luggage, but surprisingly, most do not.
So you can grab this luggage strap to keep your bag neatly stacked on your suitcase and not sliding all over the place. AND it has a small storage pocket to keep your phone and anything else you want close by.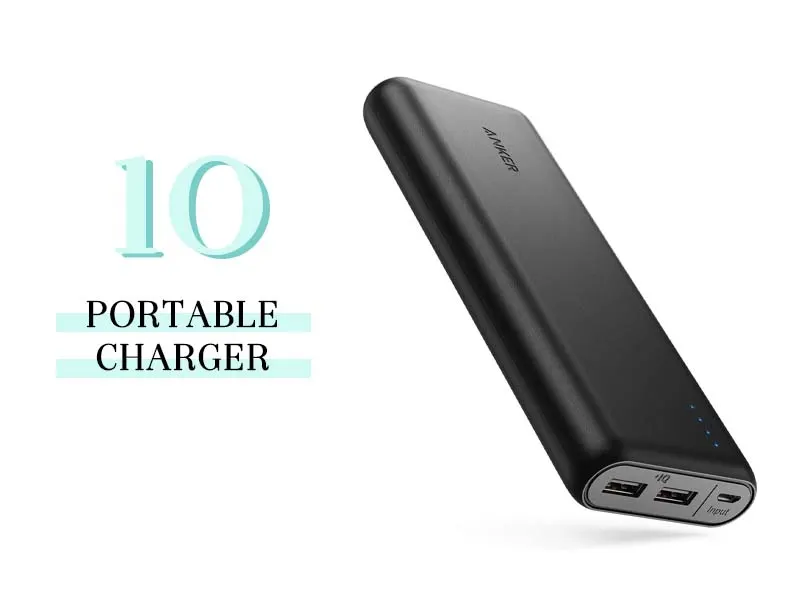 Portable Charger, $40
Finally, on my recent girls trip to Nashville I was lucky to travel with the most organized and together group of women.
Between multiple flight cancelations and delays, lost luggage and everyone remotely managing work and family they didn't flinch at anything, and were the most fun.
And one gadget that was the most handy was this portable charger. It saved us multiple times and fits perfectly in a LuluLemon Belt Bag.
52 Outfits in 2022!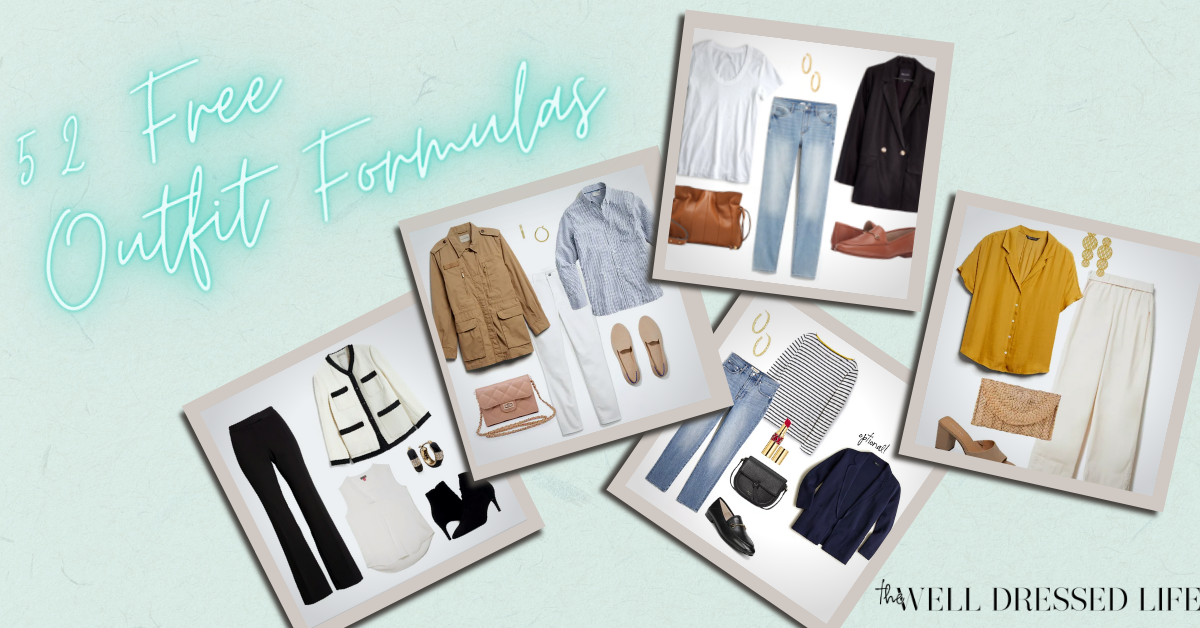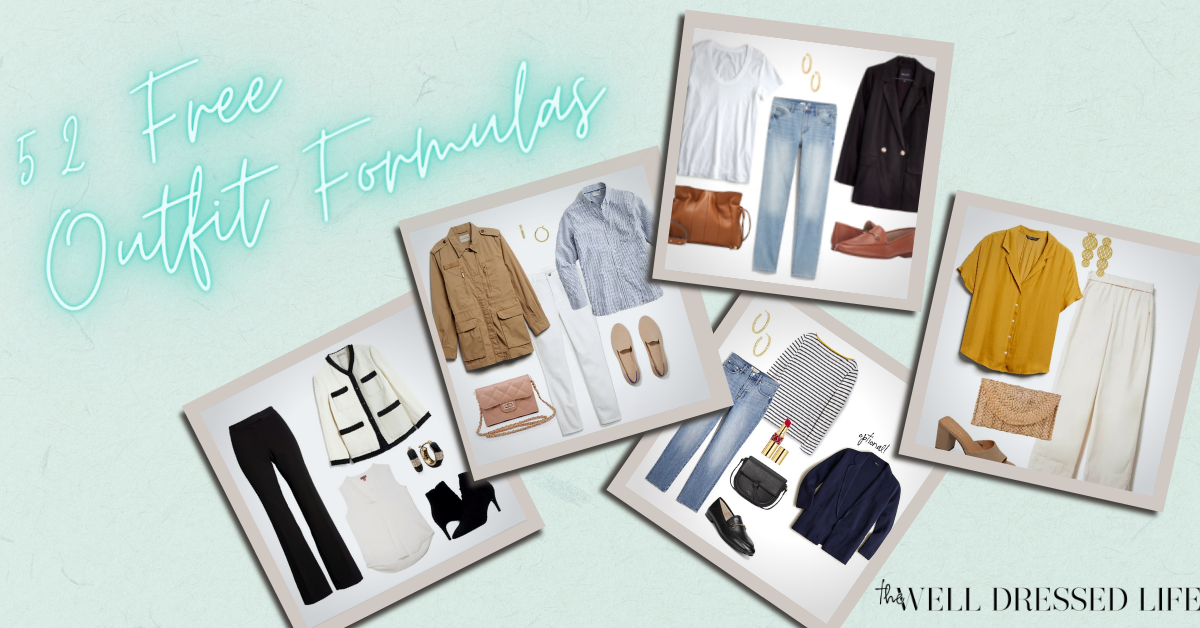 Follow Us on Instagram!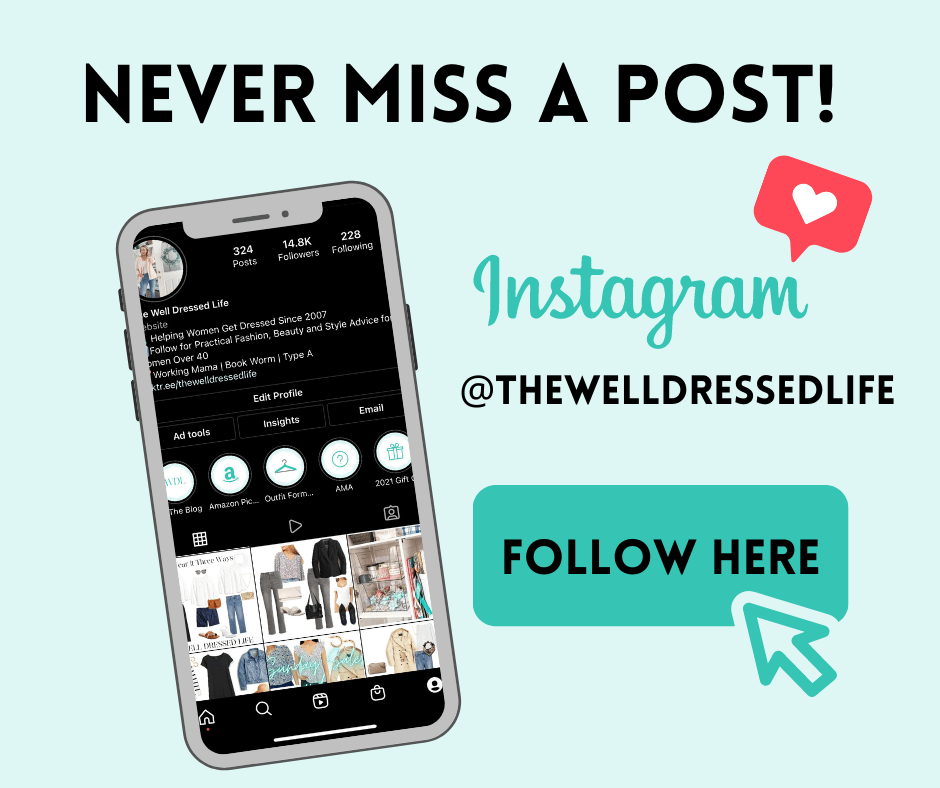 Our Style Content is Inspired by Our Readers
Our readership inspires all of our posts and is not sponsored or paid for by brands or retailers.
Recommendations are based on my experience as a personal stylist and wardrobe consultant for over a decade. I worked with busy, down-to-earth women who wanted to look chic and feel confident but were often confused by so much of retail.
Some links are affiliate links, which means if you purchase via our site, we receive a small commission.

If you enjoy our content and would like to help us grow, please follow on Instagram and join our Private Facebook Group to access more advice and exclusive in-depth conversations with other like-minded women.
Learn about our mission to help women look and feel their very best, every day, here.
Sign Up for Daily Content and Receive Our Free Classic Wardrobe Checklist