Whether you're going by plane or car, I rounded up some of the seriously best travel gadgets I regularly use, guaranteed to make your trip as lovely and organized as possible.
Our Problem Solvers Week ends with 10 Travel Problem Solvers You Never Knew You Needed.
10 Travel Problem Solvers You Never Knew You Needed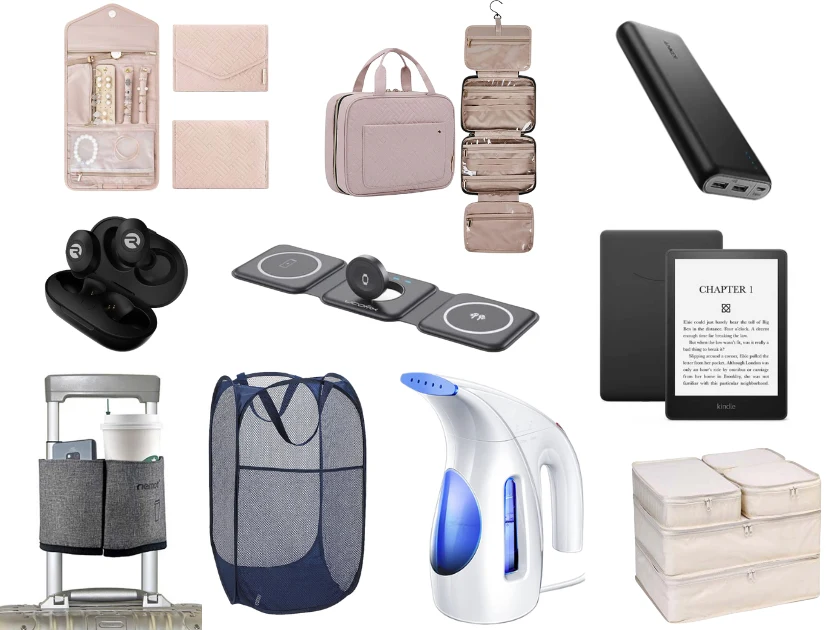 Luggage Cup Holder
The days of fumbling with your phone (because it's in your had to scan your boarding pass) and your coffee (because airplane coffee if foul) are over.
Slide this cup holder over the bars of your carryon and be hand and slip free for while you find your seat.
It's seriously awesome.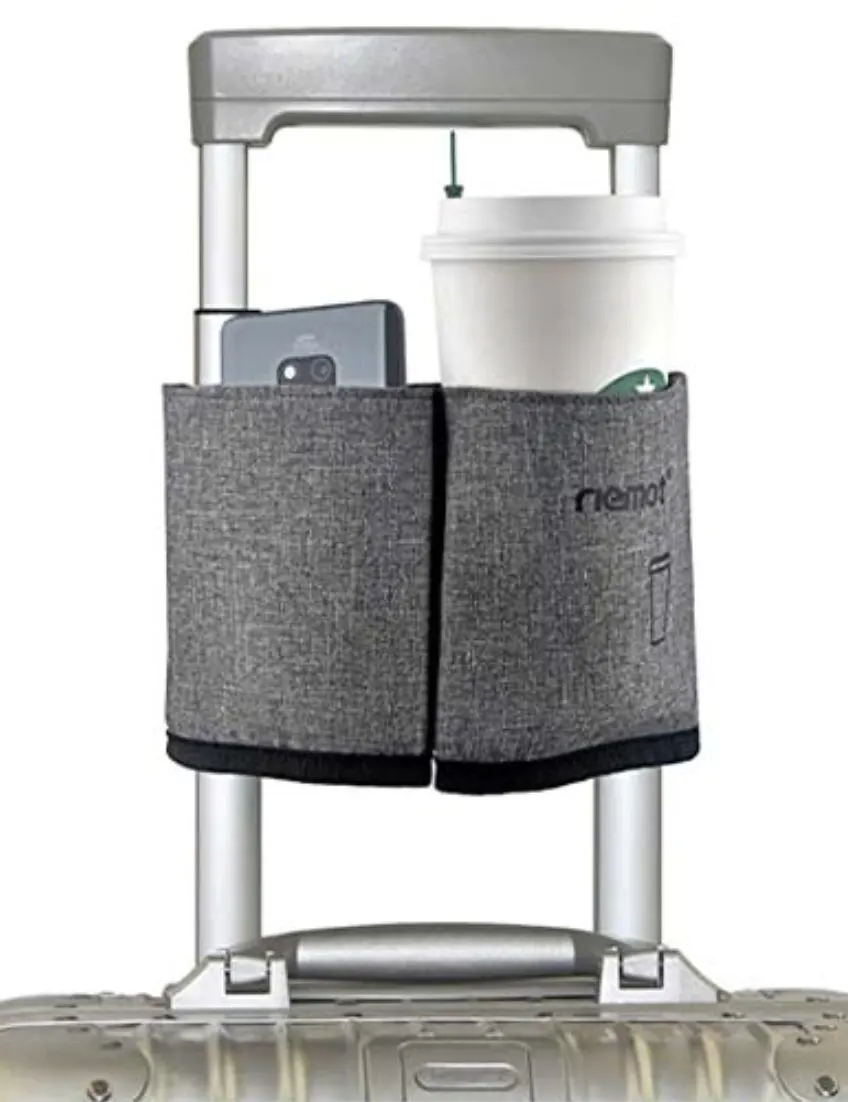 1
Luggage Cup Holder
Amazon
$11.99
Travel Steamer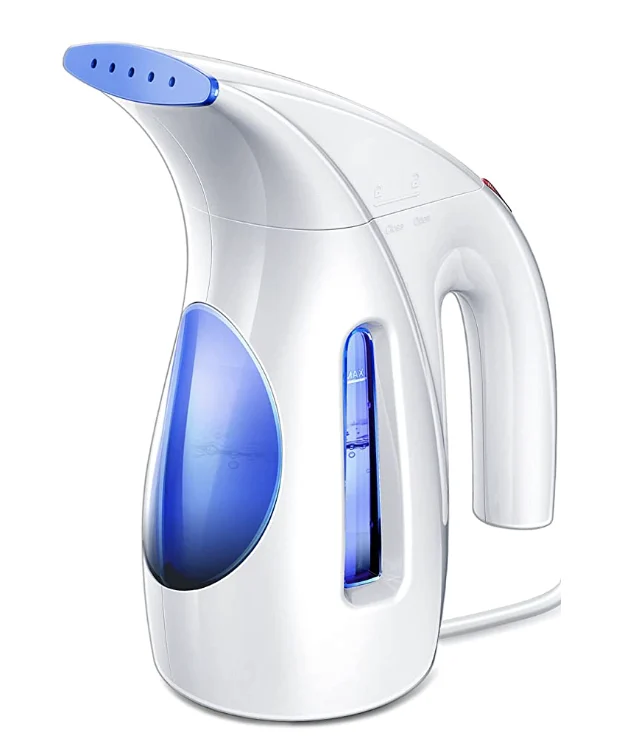 2
Travel Steamer
Amazon
$29.99
Jewelry Organizer
If you bring a small collection of Jewelry with you when traveling, you'll love this slim fold over organizer.
It stores so much and slides right into your suitcase or handbag.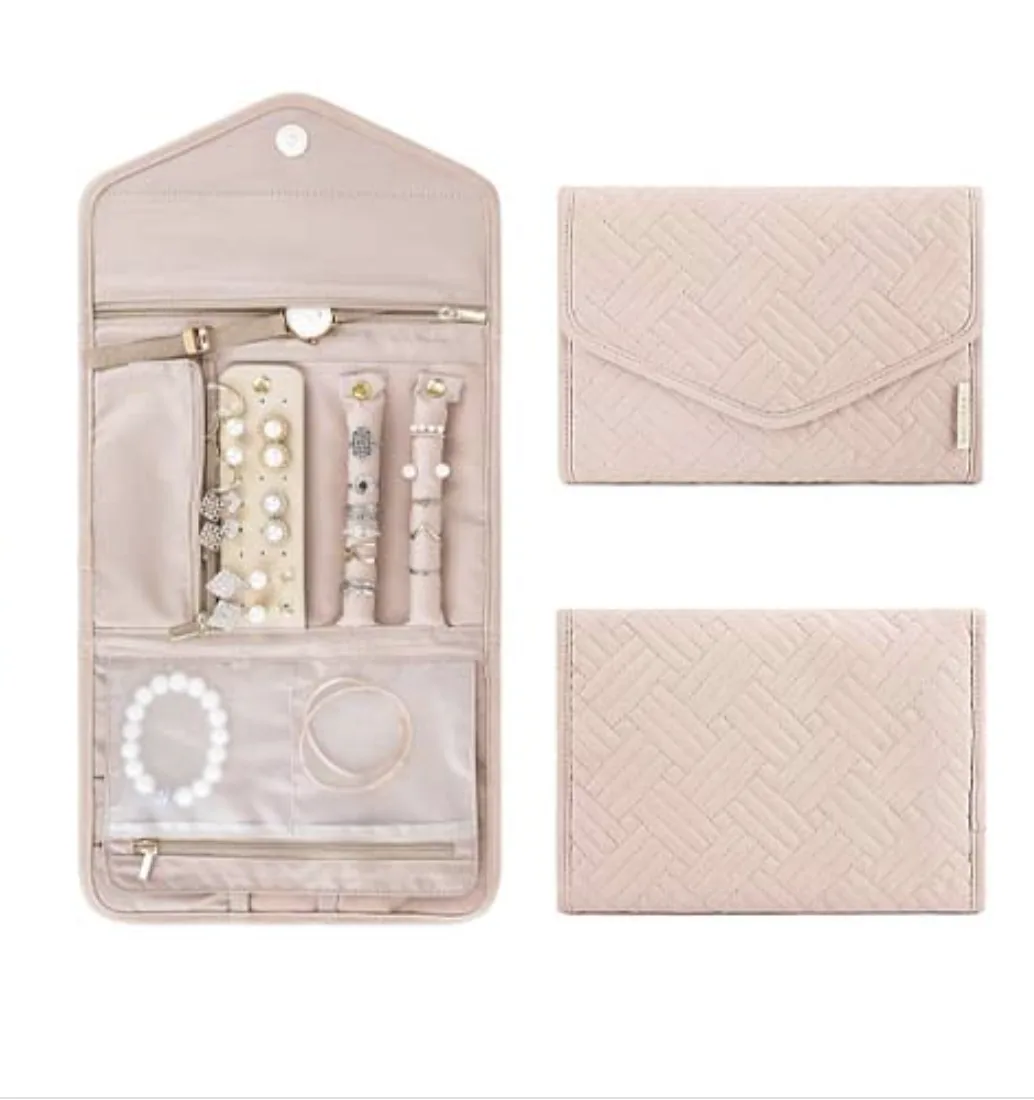 3
BAGSMART Foldable Jewelry Case
Amazon
$19.99
Toiletry Bag
From the same company, BAGSMART, I constantly use this hanging toiletry bag.
I don't know what it is about this particular bag but I use it all the time.
It's high quality, holds everything you need, wipes off easily and fits neatly in your suitcase.
And I'm not alone in my praise, it has 40,000+ FIVE STAR reviews on Amazon.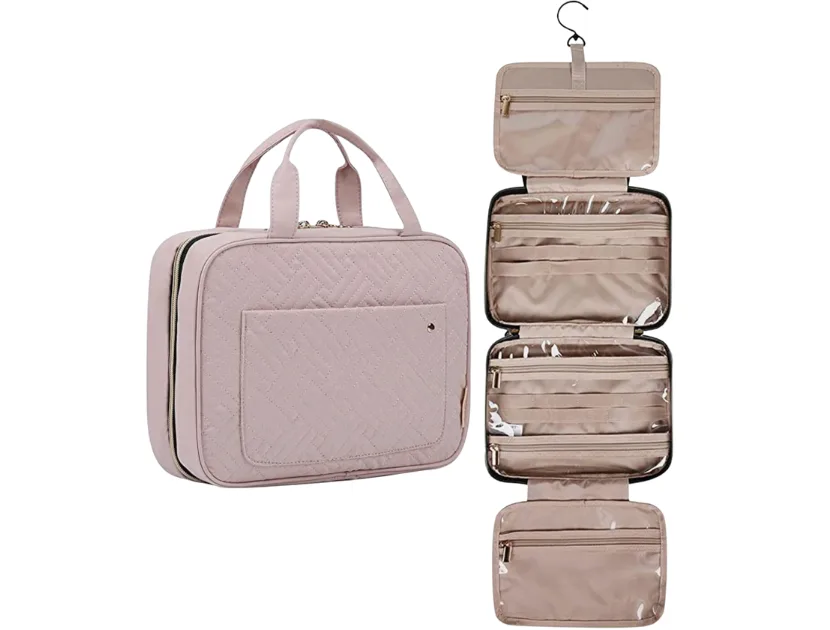 4
BAGSMART Toiletry Bag
Amazon
$27.99
Foldable Wireless Charger
It's a well know fact that my home is in a constant state of contention over chargers.
Where's my charger? I need a charger? Who took my charger?
We say charger 400 times a day.
I bought this for one of my girls for a recent trip she was on and it's fantastic if you have all Apple products.
(I should note, they do, I don't.)
It folds up neatly into a little square so you can throw it in your bag and then leave it on your nightstand to charger your iPhone, AirPods and Apple watch all at once.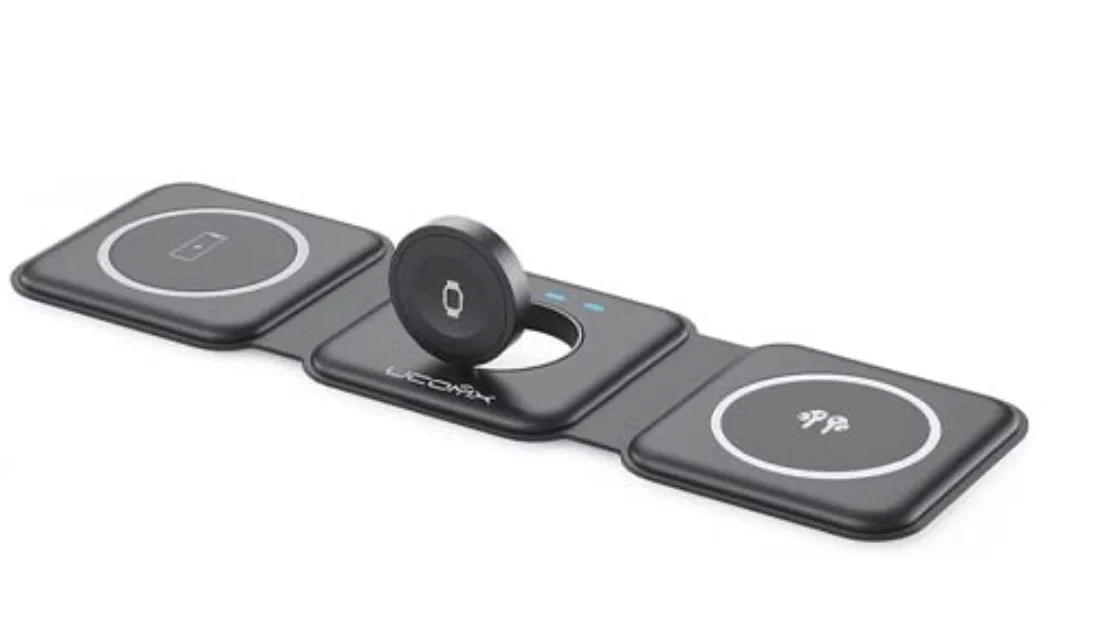 5
UCOMX Nano 3 in 1 Wireless Charger for iPhone
Amazon
$39.99
Packing Cubes
These packing cubes are the sort of invention you don't think you need until you try them, and then you wonder how you ever packed without them.
I have 5 sets of these, one for each family member.
Not only can you fit a lot of clothes in a small space, but when you get to your destination, I just pop each kids cubes in their drawer so everything stays organized.
I use these all the time, for quick overnights with friends, and tournament weekends, to longer vacations.
And IF you are traveling and need to take advantage of every inch of space, pick up a set of compression packing cubes. These are great if you are traveling abroad and trying to keep a few weeks of clothes in your carryon.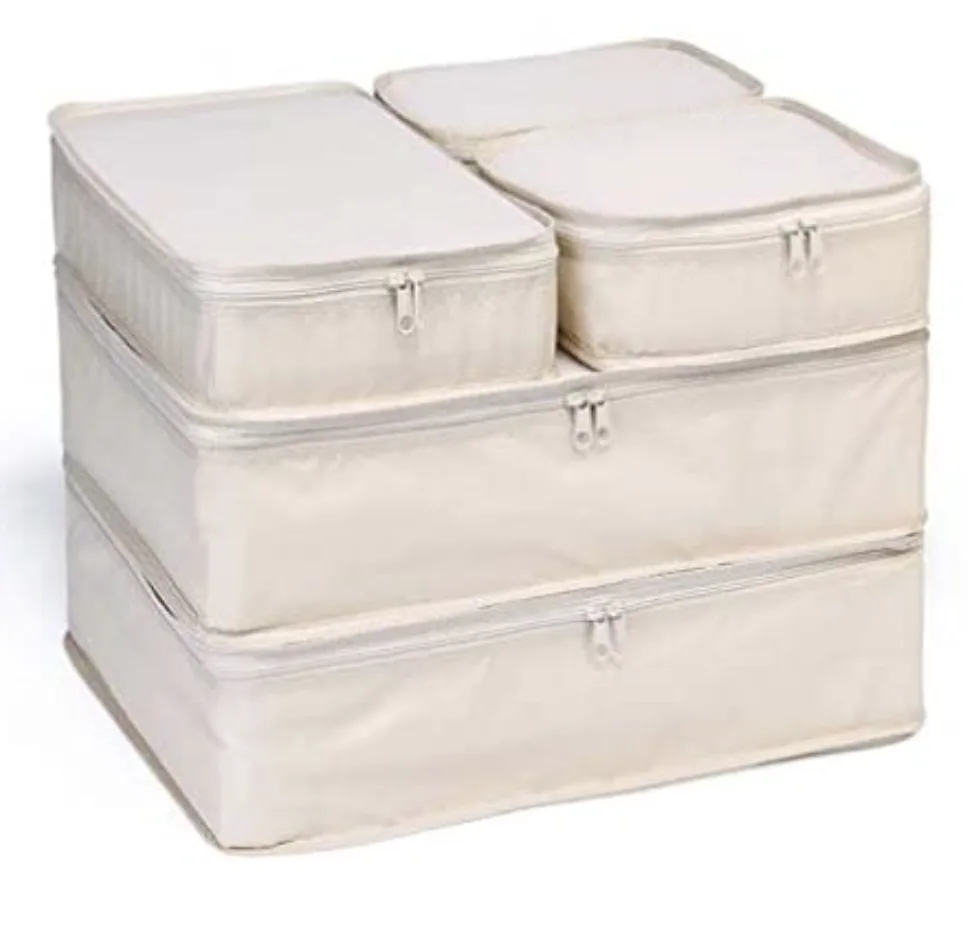 6
JJ POWER Travel Packing Cubes
Amazon
$19.99
Collapsible Mesh Foldable Hamper
One of my most brilliant packing strategies revolves around this collapsible hamper.
We are currently renting for the month at the beach, so packing up a family of 5, including two teenage girls, was insane.
Part of the system was each girl got one of these hampers, and we filled it with their toiletries, hair stuff, favorite blanket, and anything that wasn't their clothing.
And then, when we unpacked, this was the hamper in their closet.
Since I'm still doing 2 loads of laundry a day, these come in super handy!
And they collapse down flat when you don't need them so they take up no room when storing.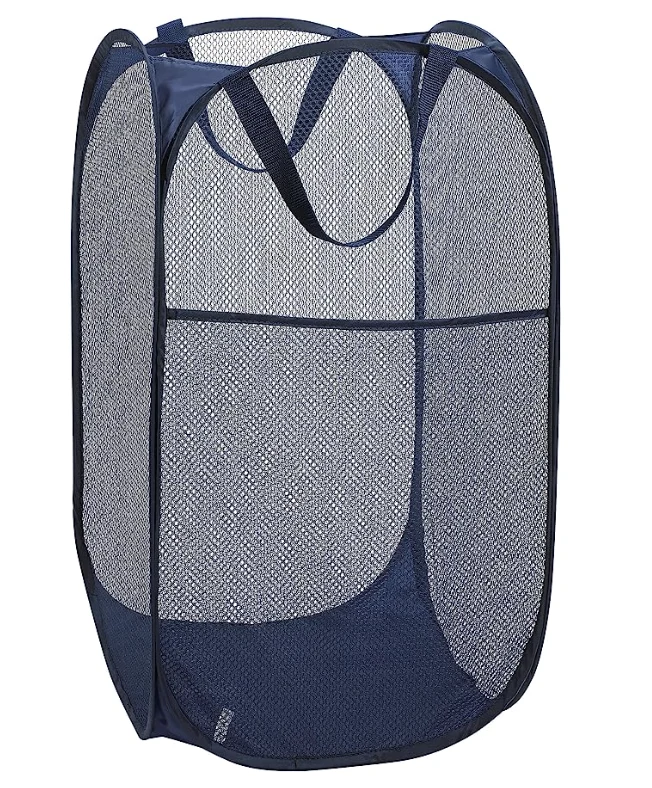 7
Collapsible Mesh Foldable Hamper
$6.99
Kindle Paperweight
I can read three books, front to back, on a kid free long weekend.
I learned this in Miami (who reads three books in Miami? Me.) when I tore through the two books I brought and wanted another one.
But bookstores aren't exactly on every corner down there.
I eventually found one, but when I got home I ordered the Kindle Paperweight so I never have to leave the pool to find something else to read.
It's so lightweight, and takes up no room.
Now, I use it every day, not just on vacation.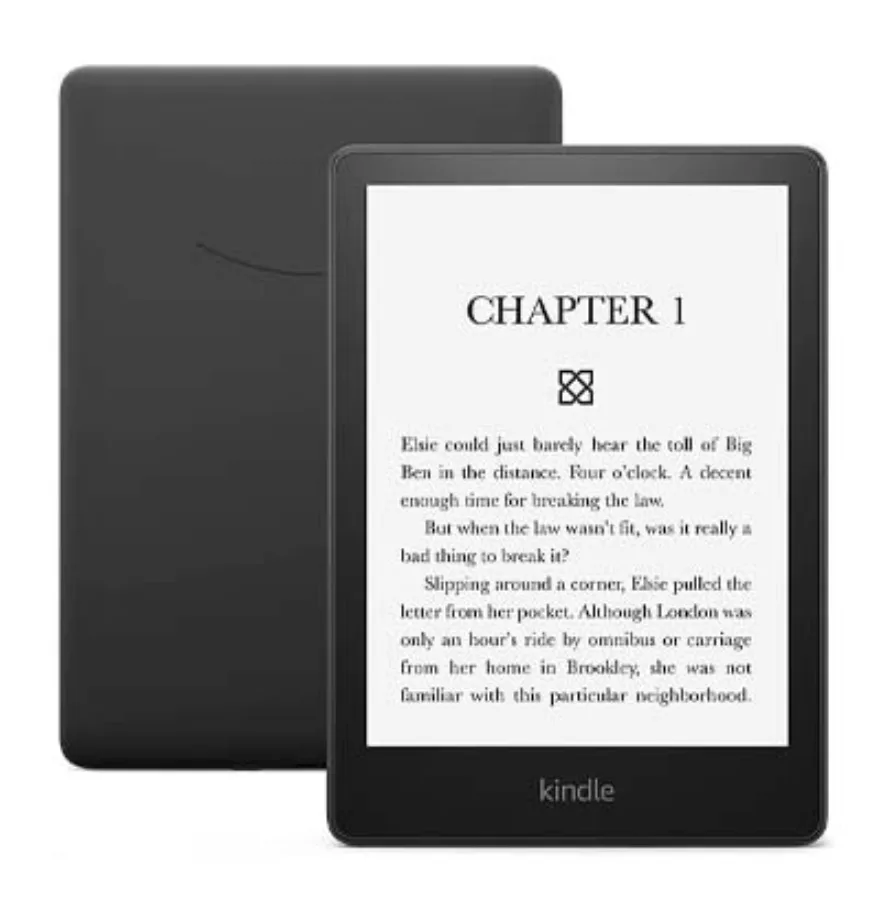 8
Kindle Paper Weight
Amazon
$149.00
Portable Charger
On my recent girls trip, I was lucky to travel with the most organized and together group of women.
Between multiple flight cancelations and delays, lost luggage and everyone remotely managing work and family they didn't flinch at anything, and never missed a second of fun.
And one gadget that was the most handy was this portable charger.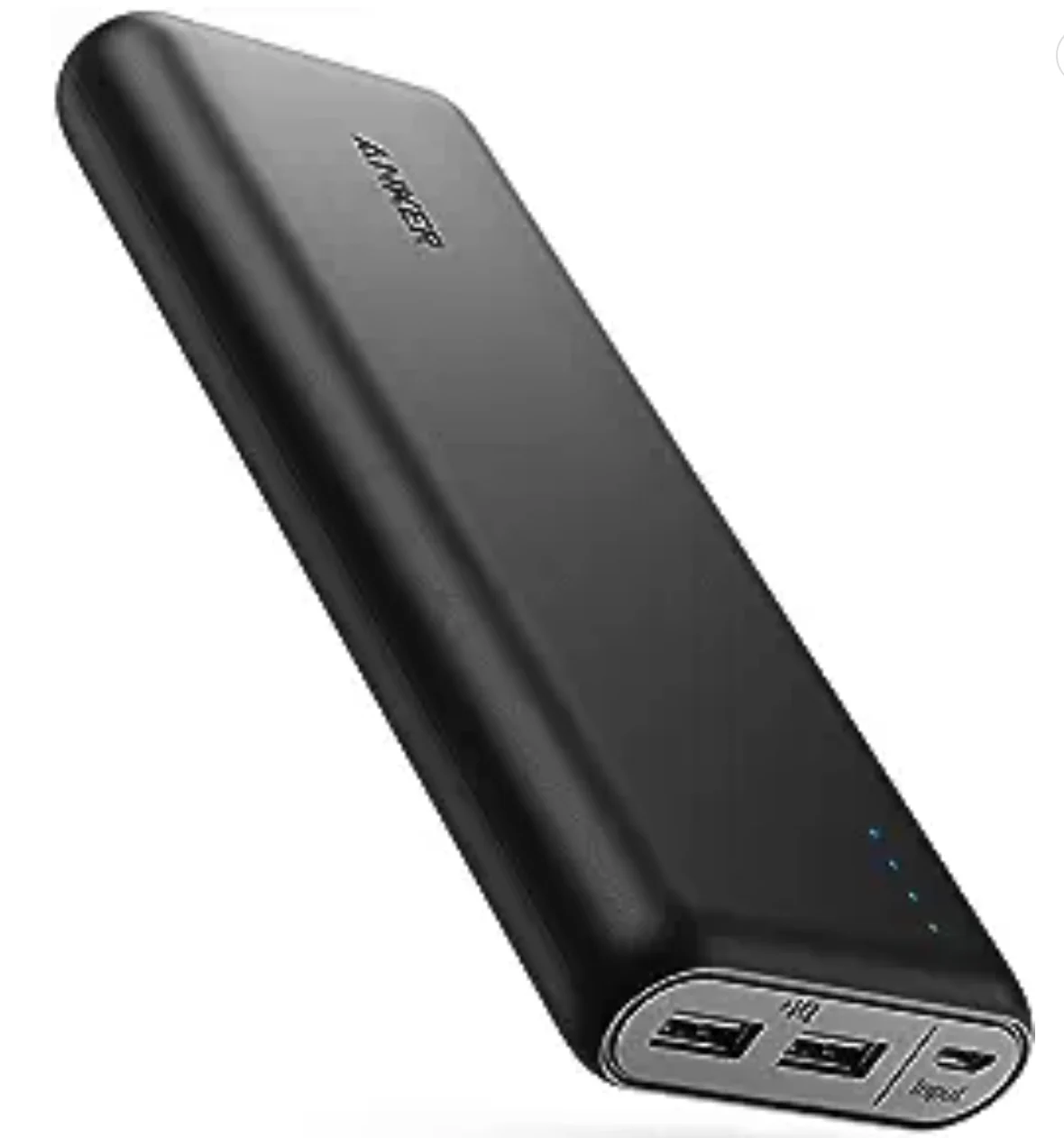 9
Anker Portable Charge Power Bank
Amazon
$49.99
Raycon The Everyday Bluetooth Wireless Earbuds
Finally, I picked these Raycon Earbuds up during Amazon Prime Days and I can't recommend them enough.
I go for long walks every morning when we are on vacation, and these are wonderful.
The sound quality is excellent, they are light and easy to charge, feel like nothing in your ear but stay put.
I would pick them over AirPods every time.
10
Raycon The Everyday Bluetooth Wireless Earbuds
Amazon
$79.99