Quince is one brand we haven't featured that comes highly recommended by readers in our private Facebook group.
So let's fix that today!
As always, this post is NOT sponsored or gifted. I purchased these pieces with my money, so my recommendations and thoughts come with no strings attached.
Quince is part of an emerging category of brands focusing on quality products at accessible prices while being sustainable and ethical.
They minimize their supply chains, giving them more control over manufacturing practices and eliminating a lot of the fat that increases prices, such as warehousing and sourcing agents.
It's a refreshing change from the first round of brands in the last decade who preached sustainability with designer pricing and sizing that stopped at an 8.
And they wondered why we weren't jumping for joy and throwing them all our money.
So this next generation of innovative retailers are really showing the industry at large what's possible, and it's all very exciting.
Aesthetically, Quince looks a lot like Everlane, for about half the retail price.
What to Buy at Quince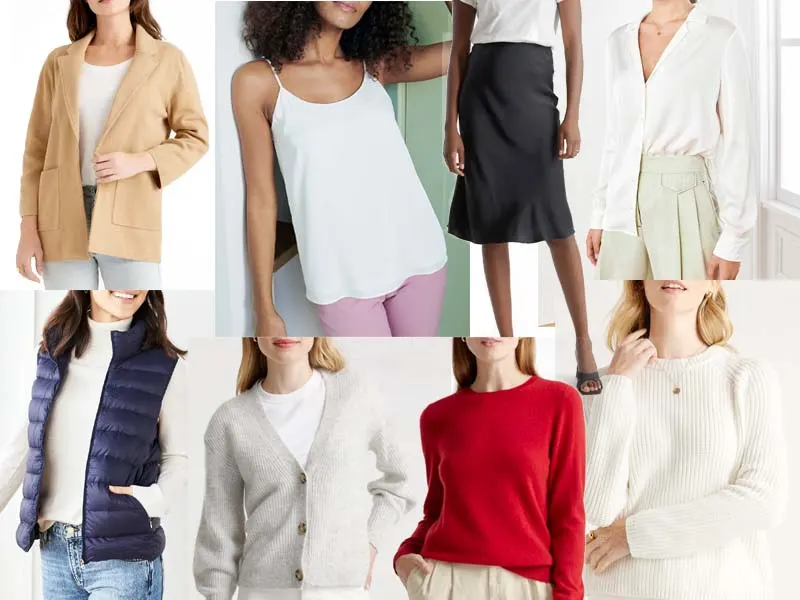 So here's my honest take, one I couldn't share if this were sponsored.
Let's start with what I don't love.
I'm not fond of their tee shirts.
They are paper thin and do not wash well. The few I ordered immediately went in with my pajamas after one time in the laundry.
Also, pass on their pants. There are many other options from other stores that offer better sizes and styles.
If you like the idea of comfort and stretch, spend a bit more on a pair of Spanx Perfect Pants.
Speaking of size range, theirs leaves something to be desired.
They offer an XS-XL, which they claim is a 0/2 – 16.
But what's a 16?
Based on their size scale, I should wear a medium, but I ordered a large, which fits nicely. So go off of the measurements they have on their product pages.
For reference, I'm 5'10 and wear between an 8 – 12 depending on the brand.
My biggest issue with sustainable brands is their exclusive sizing. It's so frustrating.
I would like to see their knits go to a 3X, as we see at J.Crew and Talbots.
And an XXS would be nice for very petite shoppers.
On a side note, the former retailer in me is FASCINATED with the scope of their categories.
They have their hand in a lot, too much perhaps, including bedding, rugs, leather, fine jewelry, athleisure, and baby.
And I can say this as a mother of an almost four-year-old, we're not buying her an $80 cashmere sweat suit, thank you very much.
Finally, their shipping is on the slow side.
Amazon Prime spoils us, I know, but there isn't even an option to pay for expedited shipping and as someone who lives in the margins of my schedule, I'm happy to pay to get it sooner.
So what's good?
Their knits are terrific and well priced. My recommendations below are well under $100, closer to $50.
They feel like J.Crew quality for a point of reference. So their comparable retail price on their product page seems on point.
Are these heirloom pieces? Of course not.
But if you are looking to add some classic, timeless, nicer quality knits (and a couple other items) into your fall and winter wardrobe, these are lovely options.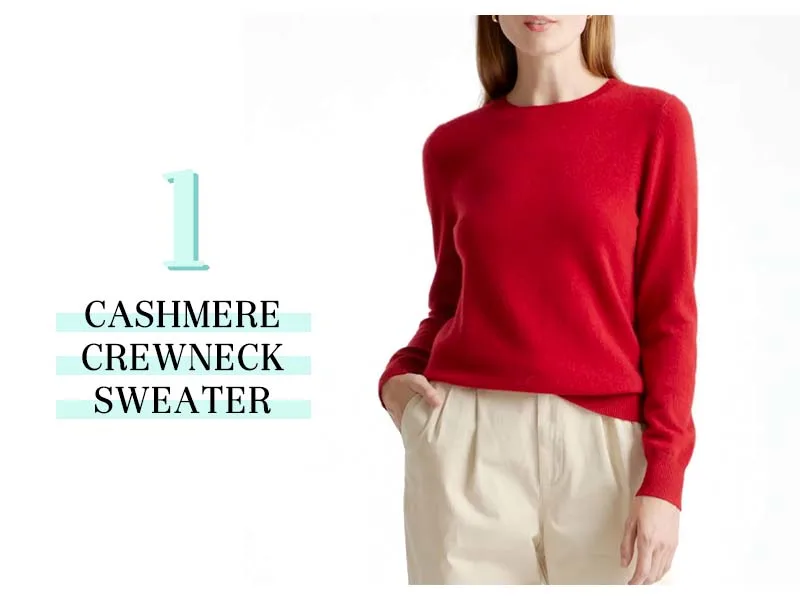 Cashmere Sweater, $50
This is the sweater that made them famous and I totally get it.
You would spend $200 for this at Nordstrom. Or, I should say, Nordstrom would charge $200 for it, I don't know if you would buy it or not 😉
But $50 for this kind of quality really makes me rethink the price of knits in general.
Lots of color options available, I ordered the black, red and navy.
Prefer a V-neck? They have that too.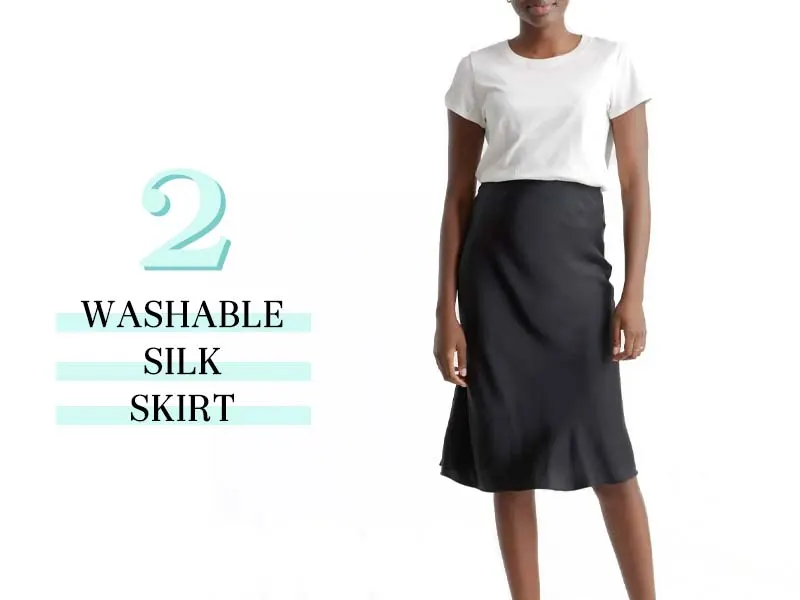 Washable Silk Skirt, $59.50
I know a little bit about washable silk from my days as a buyer working with brands like Eileen Fisher, who really revolutionized this idea of washable luxury fabrics.
So for this skirt to be $60 is crazy to me, in a good way.
I ordered the black, also in a large to wear with the black cashmere crew neck above.
You can also dress it down with a simple white tee and denim jacket.
Available in six colors in XS – XL.
Washable Silk Blouse, $69.90
More washable silk, this time in a gorgeous blouse.
Pair this with any bottom, from jeans and trousers to a skirt. Just a great basic you can use to dress up jeans or wear to the office with your favorite trouser or skirt.
Available in seven colors, in XS – XL.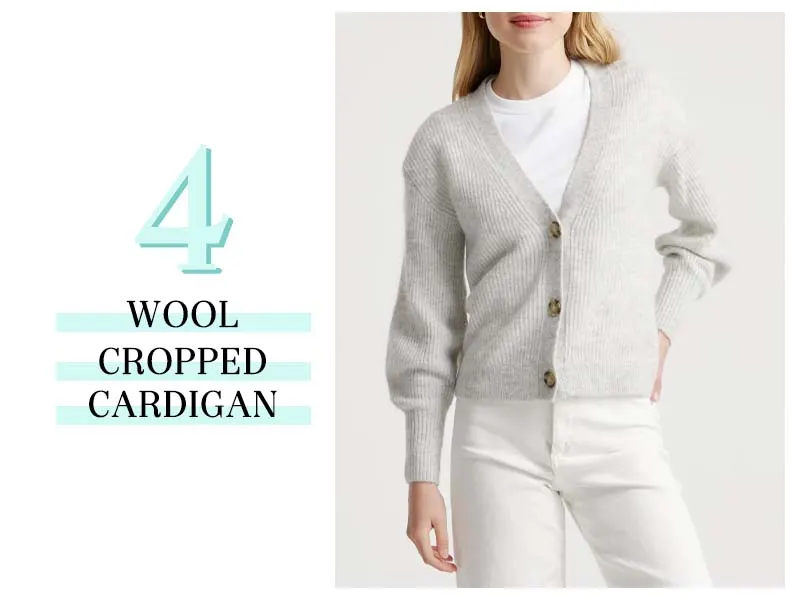 Wool Cropped Cardigan, $59.50
I am just so happy that we are seeing cardigans that hit at the natural hip back on racks. The oversized, bathrobe style cardigans were killing me.
This is made of Alpaca-Wool, so don't buy it if a scratchy sweater bothers you. And it's not "cropped" I don't understand why retailers are throwing that word around this season. There is nothing cropped about this sweater.
I happen to love it, the ivory is the perfect neutral to pair with light jeans and boots for a casual outfit.
Available in six colors in XS – XL.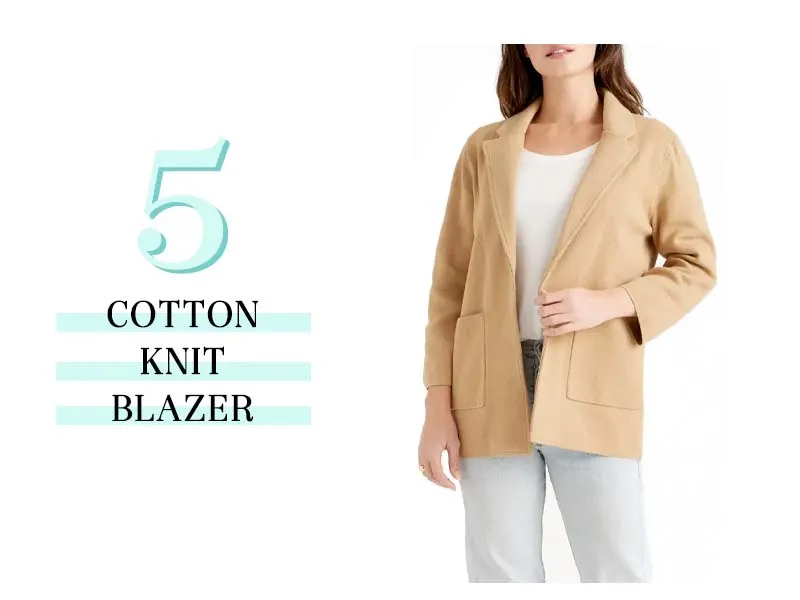 Cotton Knit Blazer, $69.90
This is a knock off of the Eloise Sweater Blazer from J.Crew, a readers top pick for months.
Quince has its retail price $10 less than J.Crews Sale price. But J.Crew offers this in up to a 3X.
So this is a hard one for me. I'll keep recommending the J.Crew because of it's inclusivity, but this is an option as well, especially if you prefer an all cotton knit.
Available in five colors in XS – XL.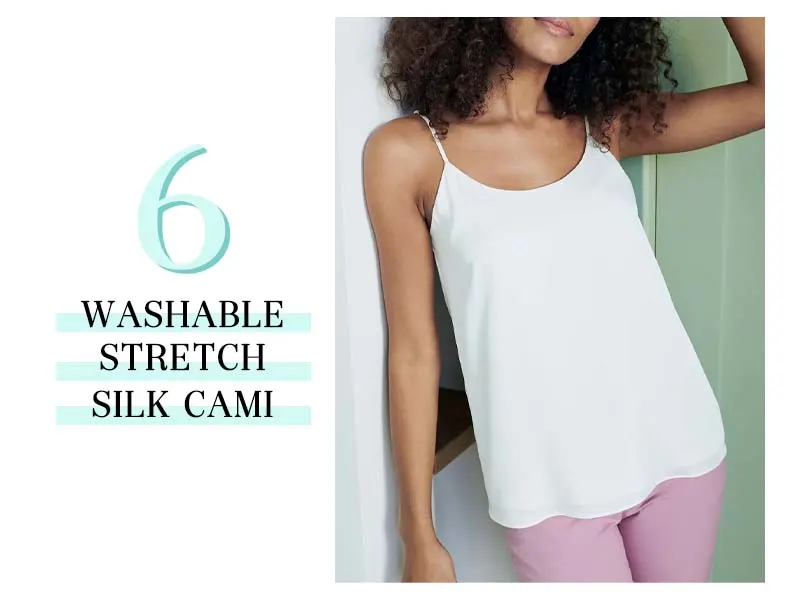 Washable Silk Stretch Cami, $39.90
Love this piece as a layer, under a scratchy sweater or a blazer you plan to keep on.
It's a comfortable and soft, super affordable for what it is and you can throw it in the wash.
Available in four colors, in XS – XL.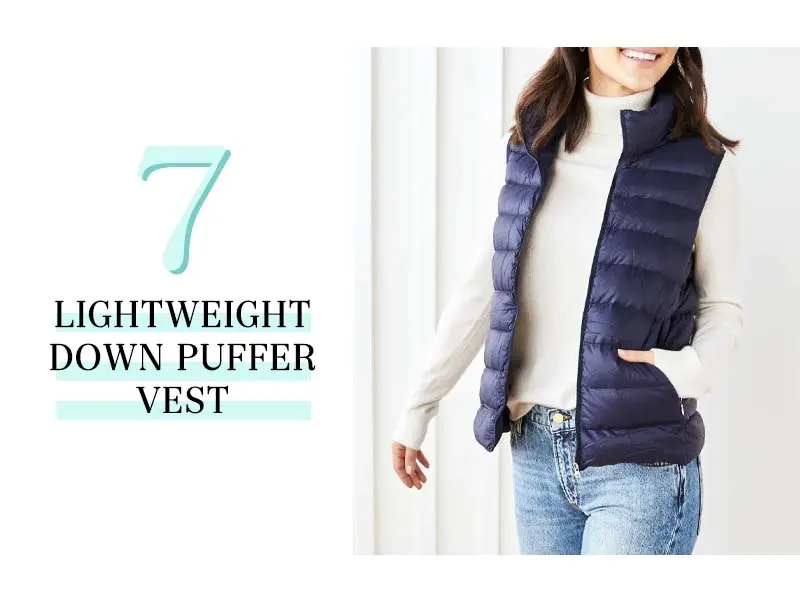 Lightweight Down Puffer Vest, $39.90
Admittedly this has a Marty McFly vibe happening, and I like it.
For $40, it's a great piece for a sporty outfit. I would wear with leggings and sneakers on a sideline weekend.
Available in three colors in XS -XL.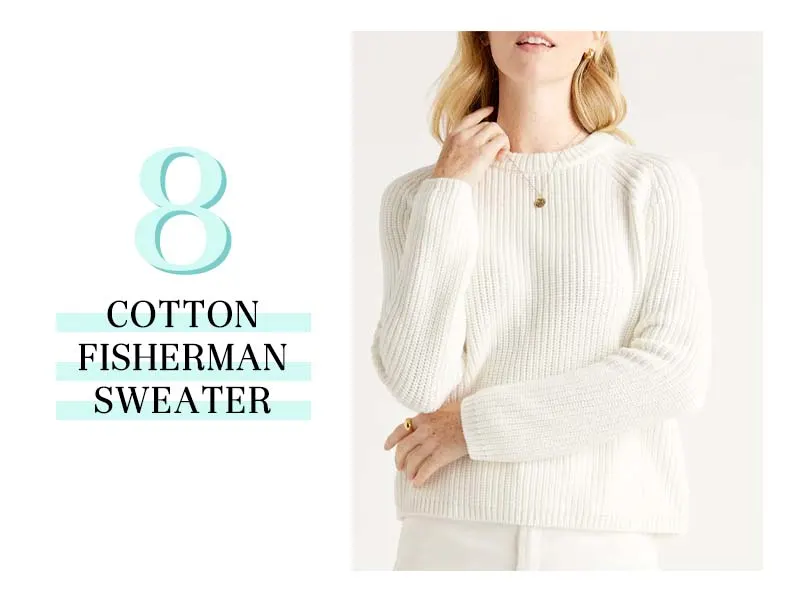 Cotton Fisherman Sweater, $39.90
Finally, I scooped up this cotton sweater in ivory, but it comes in seven pretty colors, all perfect to pair with blue or black jeans.
You asked and we answered!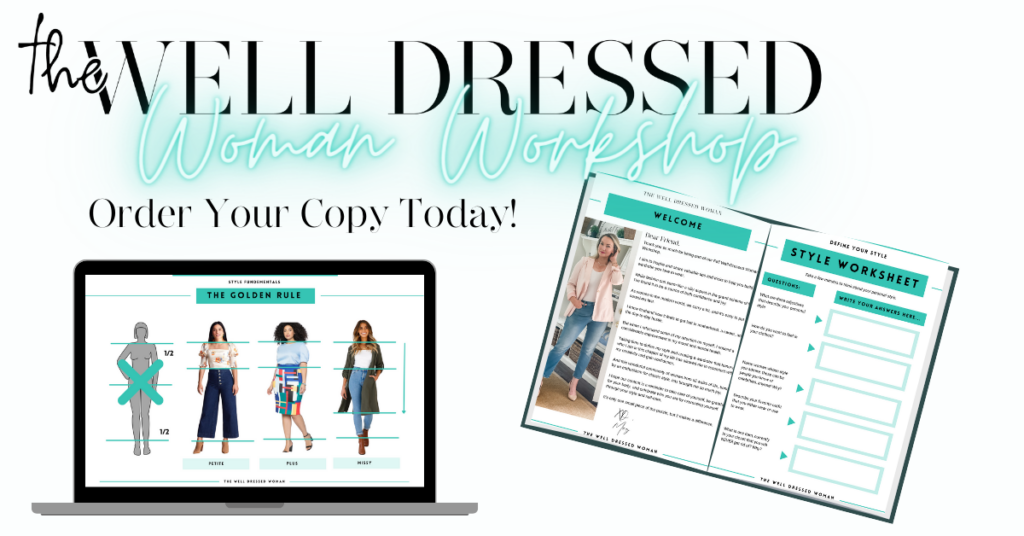 If you missed our LIVE Well Dressed Woman Workshop for Fall 2022, you can now purchase the recording and eWorkbook!
\
52 Outfits in 2022!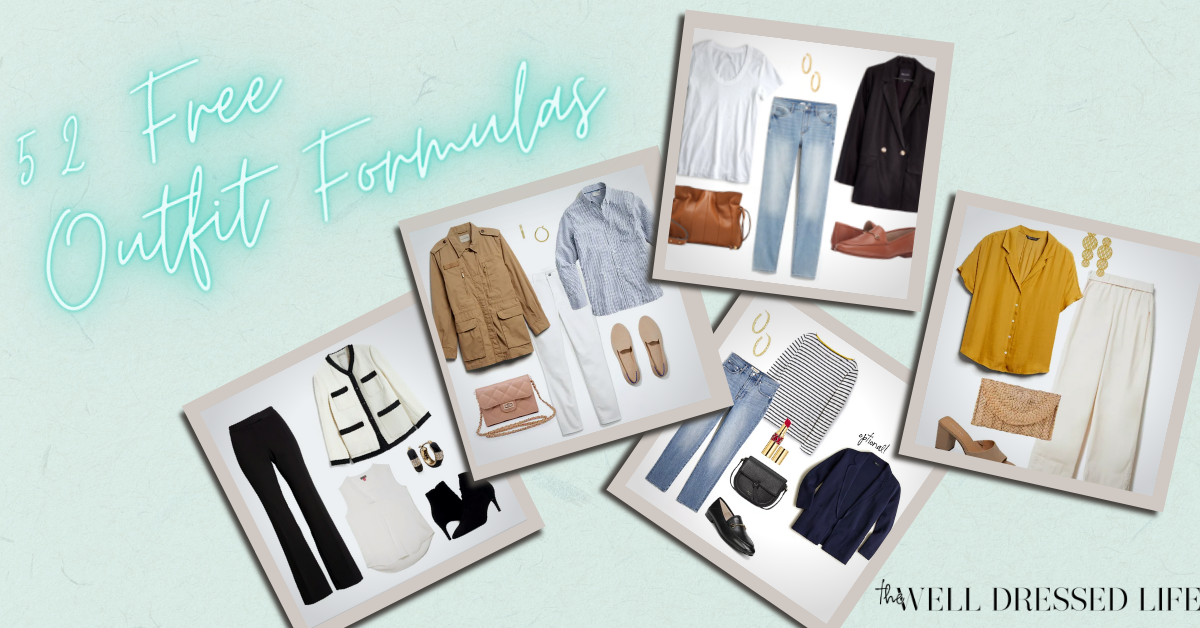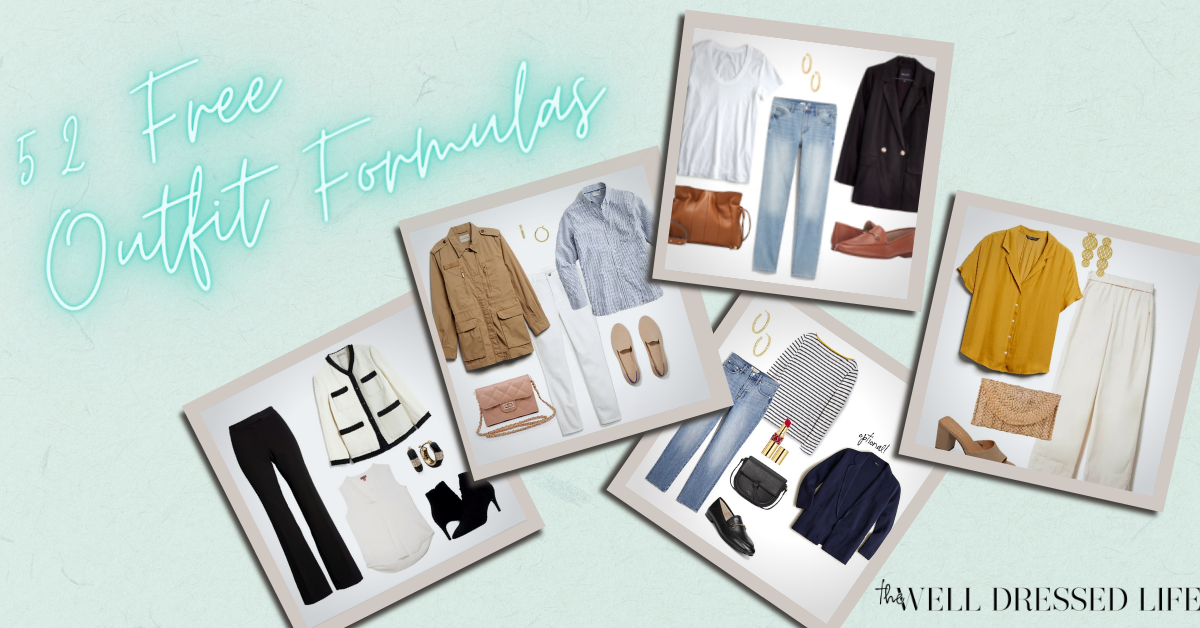 Follow Us on Instagram!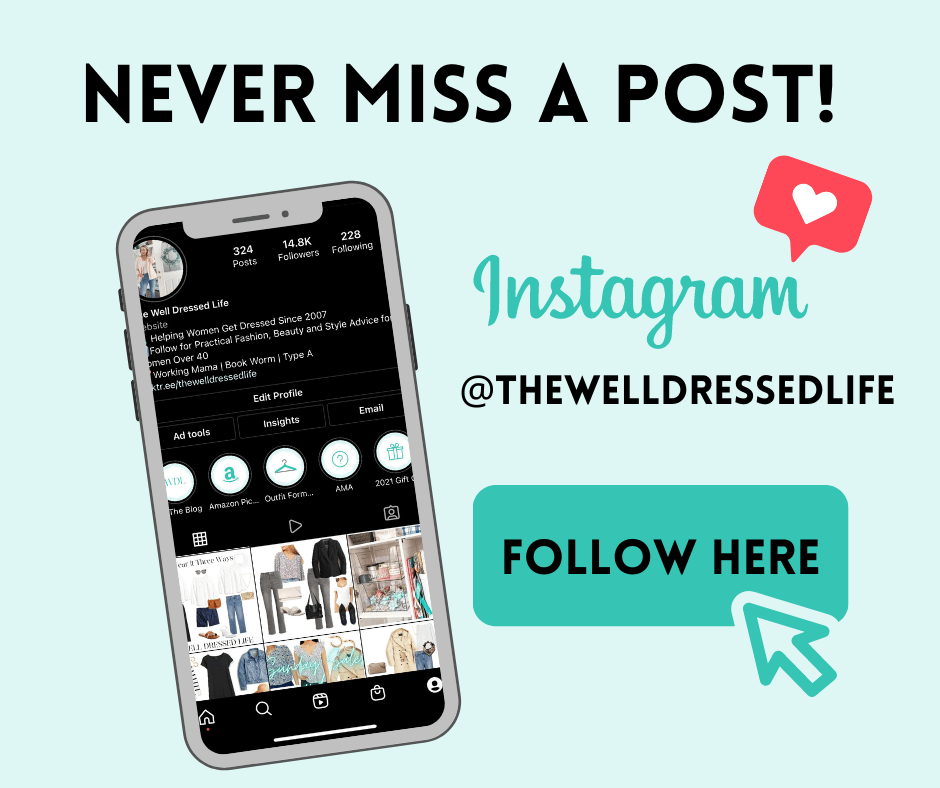 Our Style Content is Inspired by Our Readers
Our readership inspires all of our posts and is not sponsored or paid for by brands or retailers.
Recommendations are based on my experience as a personal stylist and wardrobe consultant for over a decade. I worked with busy, down-to-earth women who wanted to look chic and feel confident but were often confused by so much of retail.
Some links are affiliate links, which means if you purchase via our site, we receive a small commission.

If you enjoy our content and would like to help us grow, please follow on Instagram and join our Private Facebook Group to access more advice and exclusive in-depth conversations with other like-minded women.
Learn about our mission to help women look and feel their very best, every day, here.
Sign Up for Daily Content and Receive Our Free Classic Wardrobe Checklist