One of the trending designer buys for summer is the Loro Piana Summer Charm Loafer.
These loafers retail for over $1000 and every rich lady on social media buys them with the casualness of me picking up a Starbucks.
The craftsmanship is exquisite, but still, the price is silly.
But the good news is that there are so many similar options that are better priced, in various colors, and easier to wear.
Summer Loafers for Women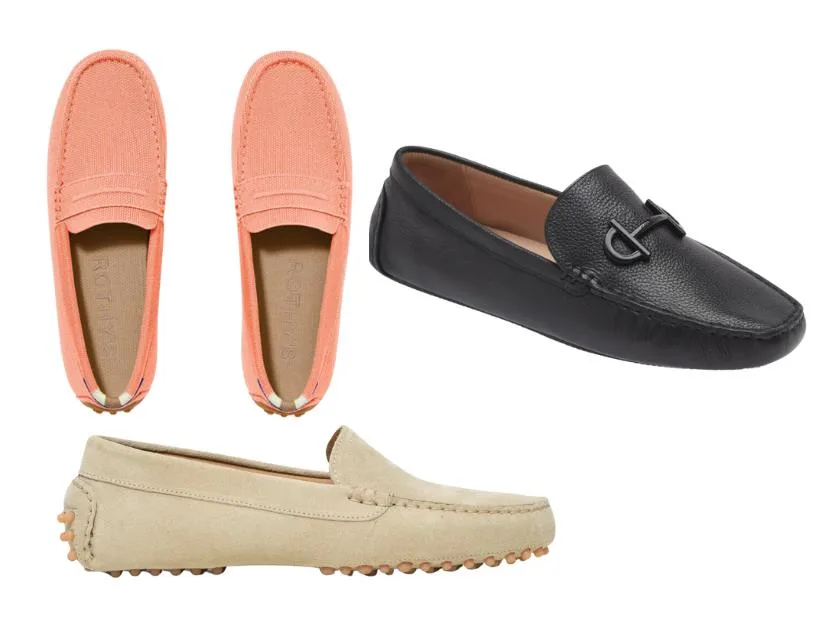 We're wearing them with straight-slim jeans in any color that hit at the ankle, or shorts of any length.
They're ideal for busy days on your feet, on a vaca that includes lots of walking, or just at home running errands.
So I thought it would be helpful to share a round up of options, at 3 different price points.
We're seeing these in both traditional neutrals and pops of color, so you can really let your personality come out here.
M.Gemi
Let's start with the most expensive option on our list.
M.Gemi makes a stunning shoe, with quality that matches its price.
Their Felize Suede Loafer is their best selling shoe, of all time, available in a gorgeous range of shades.
Personally, for this quality and price, I would go with a wear-with-everything neutral.
These are a proper shoe with gorgeous details in suede which will add a richness to any outfit.
I see these paired with slim trousers and a crips button down, or a stripe Breton Top.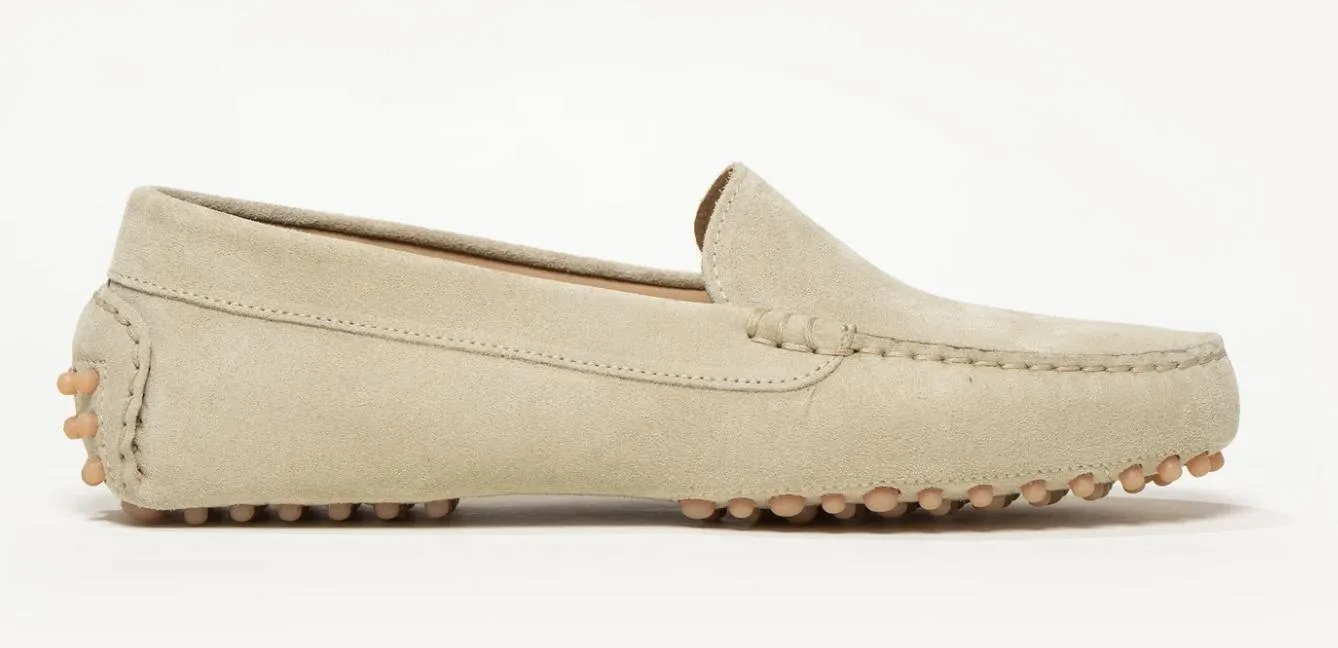 1
Felize Suede Loafer
M.Gemi
$228.00
Rothy's
Next up, Rothy's.
These are FANTASTIC.
Styled after a traditional loafer, The Driver is done in Rothy's signature knit so they are lightweight and machine washable.
You can pick up a neutral, or, add your pop of color.
Below we're featuring their Tropical Peach, a fun way to add trending orange to you look. This would look extra pretty with navy.
You could also pick up Dragon Fruit, Periwinkle or Aquamarine.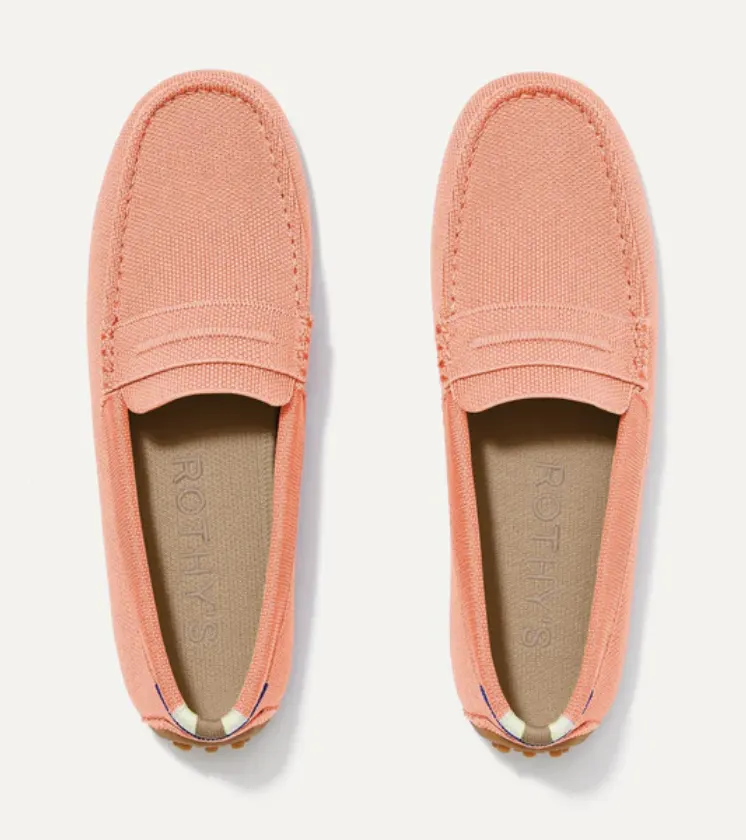 2
The Driver
Rothy's
$189.00
Cole Haan
Finally, I wanted to share an under $100 option, like this pair from Cole Haan.
Your choice of a suede or leather finish (below) in either black or tan and color options pink, red and yellow.
You get comfort cushioning inside and a woven rubber sole for excellent traction.
Originally $150, no marked down to $89 – $99.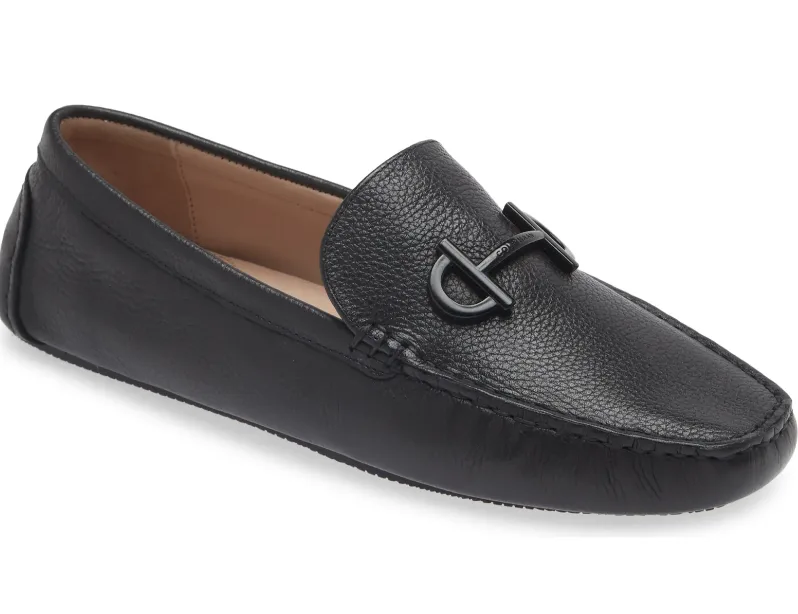 3
Tully Driver Shoe
Cole Haan
$89 – $99