I spend a considerable amount of time online, seeing what's being recommended on Amazon by other influencers. I order all of it in the name of research and return most.
Many of the clothes on Amazon look like you found them on Amazon.
You can see it a mile away; the prints are distinct, the fabric is cheap, and don't get me started on having to size up three sizes to get a dress to wrap around your waist.
But in the sea of misses are some big hits, like everything I've ordered from The Drop, a limited-edition private label line by Amazon that serves on point style at great prices in sizes XXS – 5X.
The Drop launched in early 2019 like an online pop-up shop. Amazon collaborated with notable Instagram influencers with a loyal, engaged following to create small, curated collections, and they sold out immediately.
Today, they still have seasonal collections, but they also have a selection of easy-to-wear wardrobe builders called "Staples by The Drop."
And they are worth talking about.
The Drop on Amazon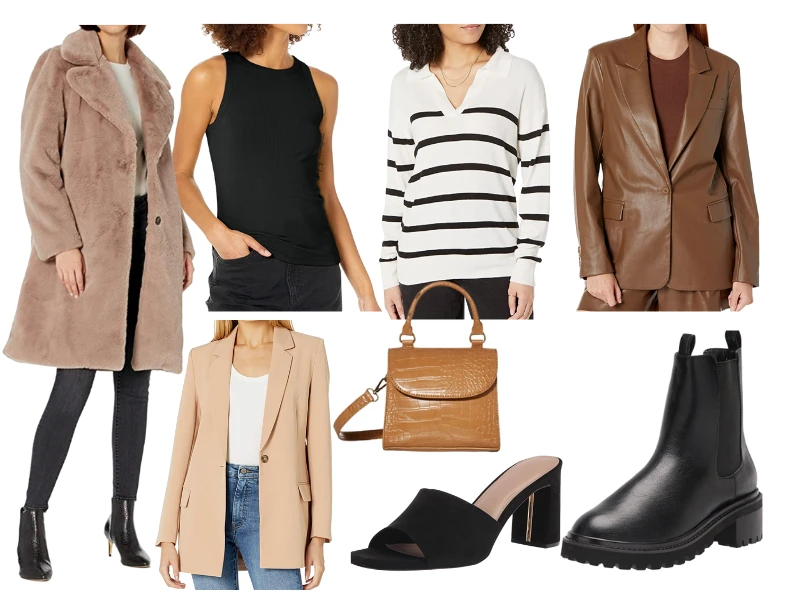 The Drop has a range of categories, including outerwear, workwear, cozy lounge pieces, shoes and bags.
Currently the collection is timeless and modern, with a hint of 90s inspired style – a killer combination in my humble opinion.
Pair these with your better wardrobe basics and go to the office during the week, or brunch on Sunday.
And the best part, aside from the pieces not looking like you found them on Amazon, is the size range includes XXS – 5X.
The Drop Diana Top Handle Cross Body Bag, $40
I ordered this sweet little bag on Prime Day. It's a fresh take on a tiny bag, functioning like a combination of a clutch and a crossbody.
I like how it looks over a blazer with jeans and the contrast it creates paired with sweats and sneakers.

The Drop Women's Saviah Chunky Sole Pull-On Chelsea Boot , $70
The Lug Boot is one of the biggest trends for Fall. You can find them everywhere in a wide price range. I ordered this pair with very little expectations and love them. They're not too heavy and have a cleaner line than other options at retail.
And they are under $100 so you can try them out for a few seasons without feeling like you made a huge commitment.

The Drop Women's Pattie High Block Heeled Mule Sandal ,$50
Another pair of shoes that were a pleasant surprise were these block-heeled mules. They are a comfortable transition shoe that looks great with lightweight dresses, jeans or flowy pants.
I picked up the black suede, but you can also pick up a quilted finish in several colors.

The Drop Women's Meena Loose Fit Open Collar Pullover Sweater , $50
I've never met a black and white stripe I didn't love and this one is no exception.
Wear it over your shoulders or with a pair of casual shorts on a cool summer night, and take it into the fall with a pair of black slim lined pants and loafers.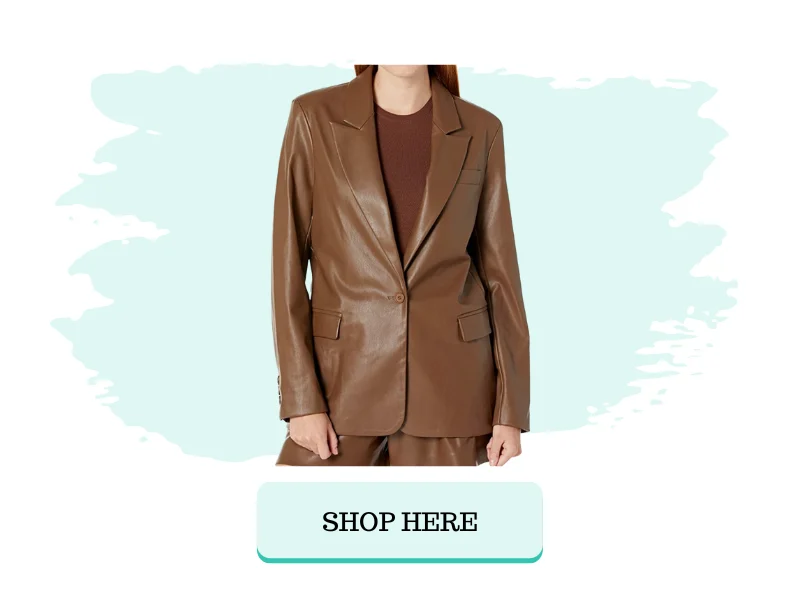 The Drop Women's Anouk Blazer , $80
I ordered this faux leather blazer on a whim, thinking it would go right back.
Ladies, it's fantastic.
I was worried it would be too stiff but it soft and a little stretchy. I bought it in "coffee bean" to play with the chocolate brown trend for fall. It will look fantastic with dark jeans or black pants.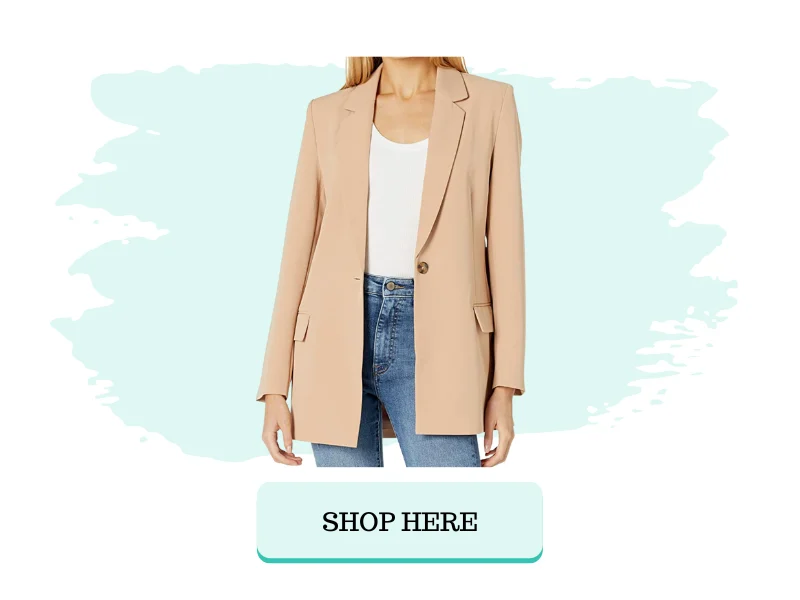 The Drop Women's Blake Long Blazer, $70
Another favorite is this one button classic cut blazer. If you are tall and or plus size I would give this a try, it has room without compromising shape.
Lot's of color options available including black, tan, white and bright pink.
The Drop Women's Valerie Cutaway Neck Racerback Rib Knit Tank Top ,$20
If you like a racerback top, run, don't walk for this one. It's flipping awesome.
I have three in black and three in white. It fits great, feels nice on the body, and you can wear your regular bra!

The Drop Women's Kiara Loose-Fit Long Faux Fur Coat , $130
Finally, last holiday season I was looking for a fun, faux fur coat to wear to a party but everything was already sold out.
So I was thrilled to see this option, available in graphite, chocolate and tan (above). It's a great length that works over a dress or pants.
52 Outfits in 2022!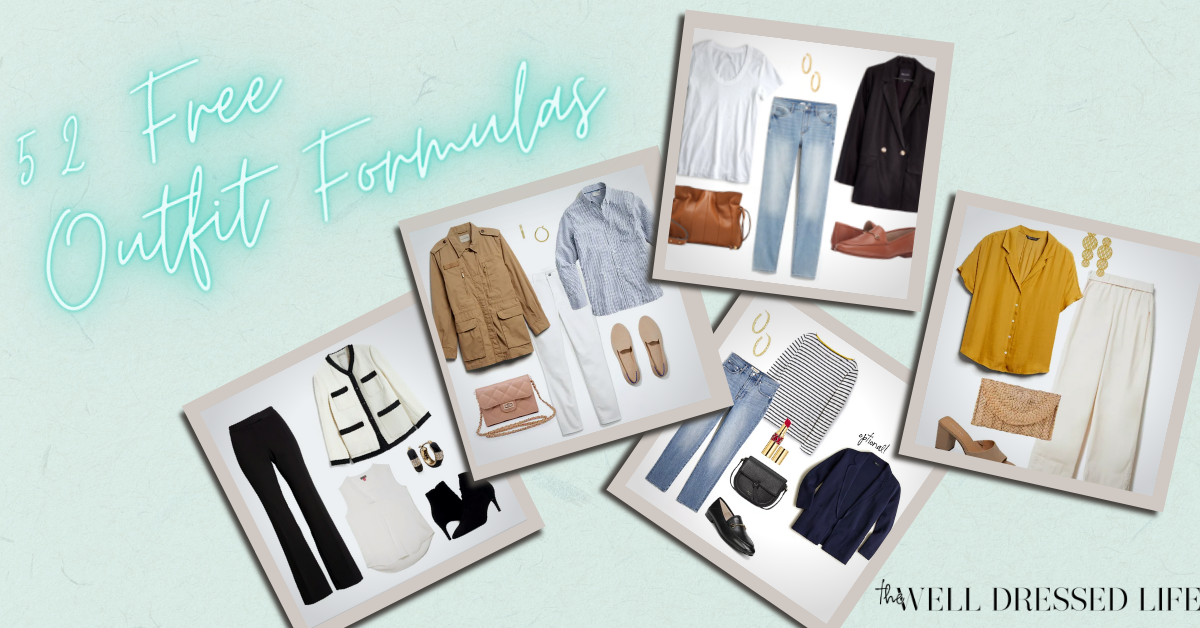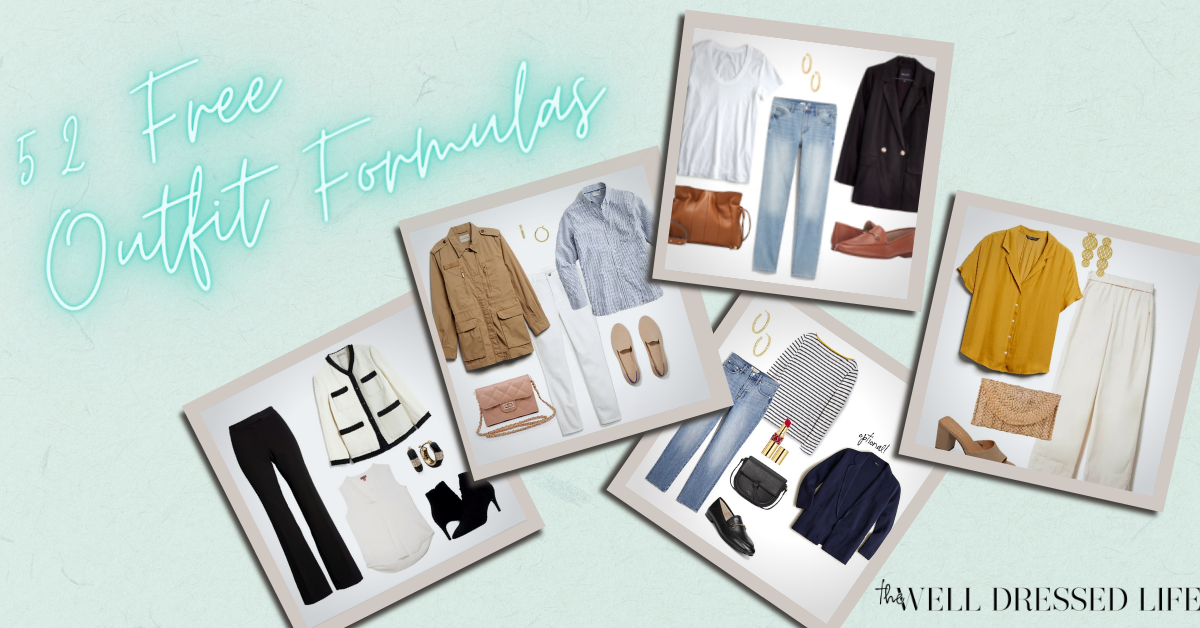 Follow Us on Instagram!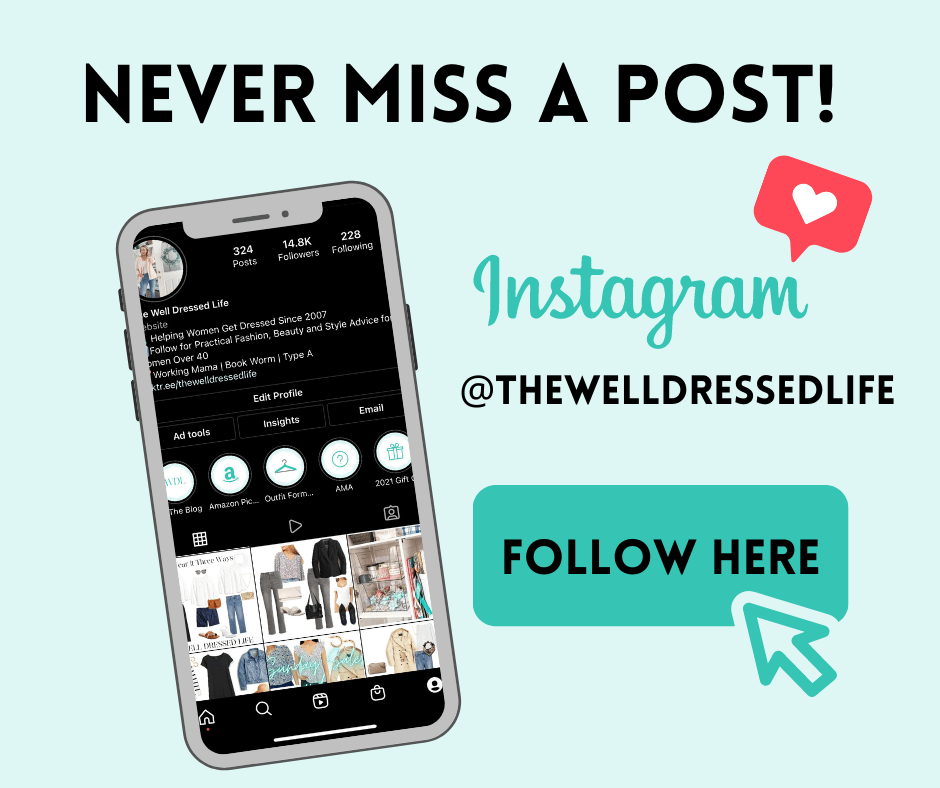 Our Style Content is Inspired by Our Readers
Our readership inspires all of our posts and is not sponsored or paid for by brands or retailers.
Recommendations are based on my experience as a personal stylist and wardrobe consultant for over a decade. I worked with busy, down-to-earth women who wanted to look chic and feel confident but were often confused by so much of retail.
Some links are affiliate links, which means if you purchase via our site, we receive a small commission.

If you enjoy our content and would like to help us grow, please follow on Instagram and join our Private Facebook Group to access more advice and exclusive in-depth conversations with other like-minded women.
Learn about our mission to help women look and feel their very best, every day, here.
Sign Up for Daily Content and Receive Our Free Classic Wardrobe Checklist