There are many reasons I frequently feature Old Navy.
Their inclusive size range and well-priced clothes make the brand a go-to.
Today's round-up looks a little different and maybe even boring compared to what we usually share.
But each item is a key piece, like a satin midi skirt that includes all sizes, a shorter version of a sweater dress that works perfectly with boots, and skinny velvet pants that make a holiday party outfit come to life.
Basically, these are pieces I want you know exist, in case you're looking for something similar.
So let's jump in …
What to Buy at Old Navy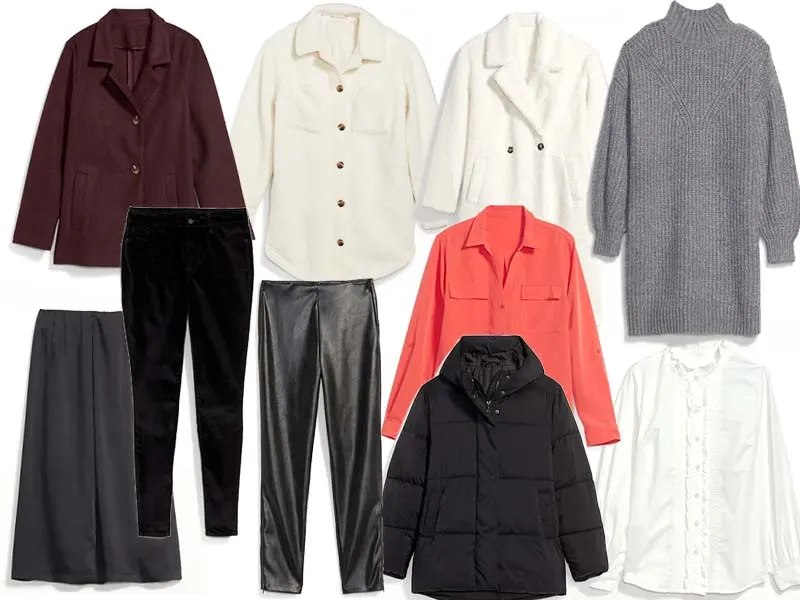 There are many new arrivals featured below that are not on sale but still well priced.
What I can tell you about Old Navy is that, yes, they have a lot of sales, but certain full priced items will sell out with needing to be marked down.
So if you like it, the retail price is still very reasonable.
And their sizing is awesome. Everything below is available in a full size range, XXS – 4X in regular, petite and tall.
Car Coat, $70
First up, this simple car coat, for well under $100.
If you live in a part of the country that only needs a light coat, this might be a nice option. The fit is relaxed, will hit at your hip and the hand is a soft, brushed feel.
Available in raisin (above), camel and black.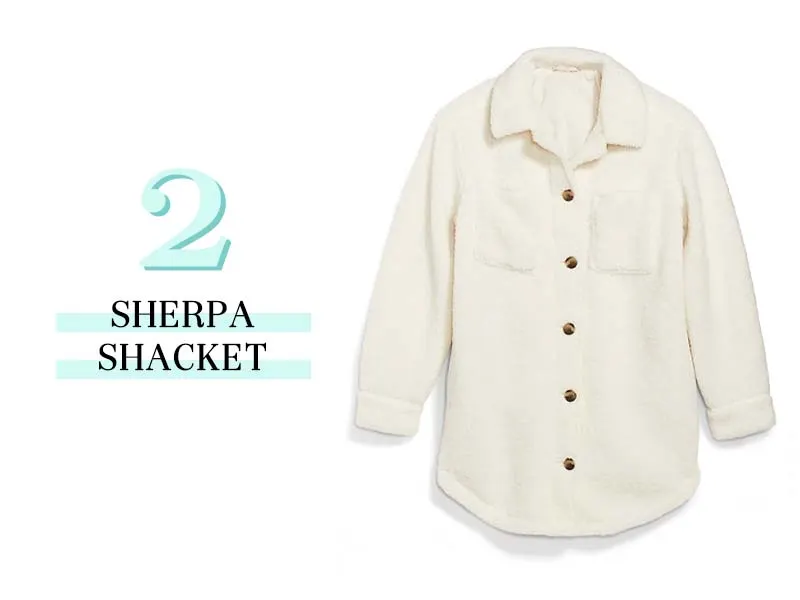 Sherpa Shacket, $85
I like this shacket option, in sea salt, if you need a casual, extra layer.
Add over a plaid button down or thin knit sweater or turtleneck and go ahead and wear this with a slim bottom, either a legging or skinny jean, otherwise the look is too boxy.
Available in sea salt (above) or bark.
Ruffle-Trimmed Tuxedo Shirt, $40
We're seeing a lot of these ruffle-trimmed tuxedo shirts in retail, in a range of prices.
I really like them, especially for this time of year, as an alternative to a classic button down. But, I can't stomach spending $100+ on one.
So I ordered this option for $40.
Pair with your favorite jeans, slim lined trousers or a straight or a-line skirt. It's pretty on it's own, or works as a feminine layer under a sweater or blazer.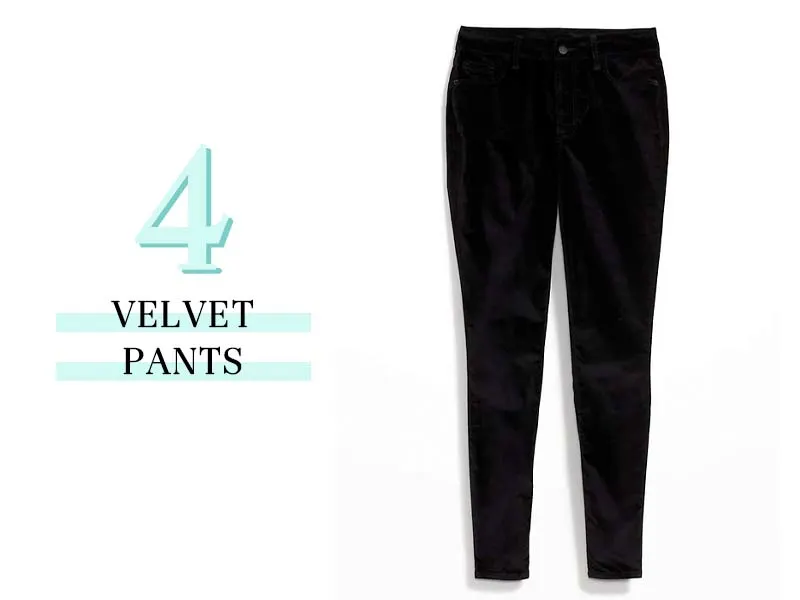 Velvet Pants, $25
If I were putting together a Holiday Wardrobe Capsule (maybe I should?), I would include these inexpensive velvet pants in black.
I love playing with textures, so I would take these and wear them with a cashmere sweater, like this reader favorite from Quince, and these embellished Sam Edelman mules.
Or, I would grab a faux leather blazer and a pair of sock booties for a cool, rocker look.
Either would be fun to wear to your neighbor's holiday open house or festive cocktails with your girlfriends.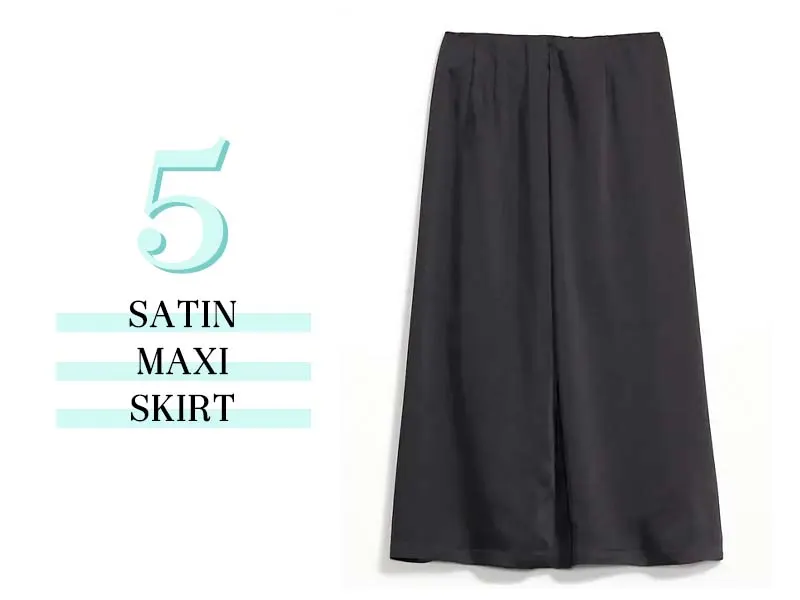 Satin Maxi Skirt, $35
Over the past several weeks, we've highlighted a few satin or silk maxi skirts, but unfortunately, many of those brands stop at an XXL.
So I'm thankful for brands like Old Navy, who continue to make their size range more and more inclusive, now offering sizes XXS – 4X and almost every style in petite and tall.
This one is lovely. It's high-waisted, with a side slit, and is only $35.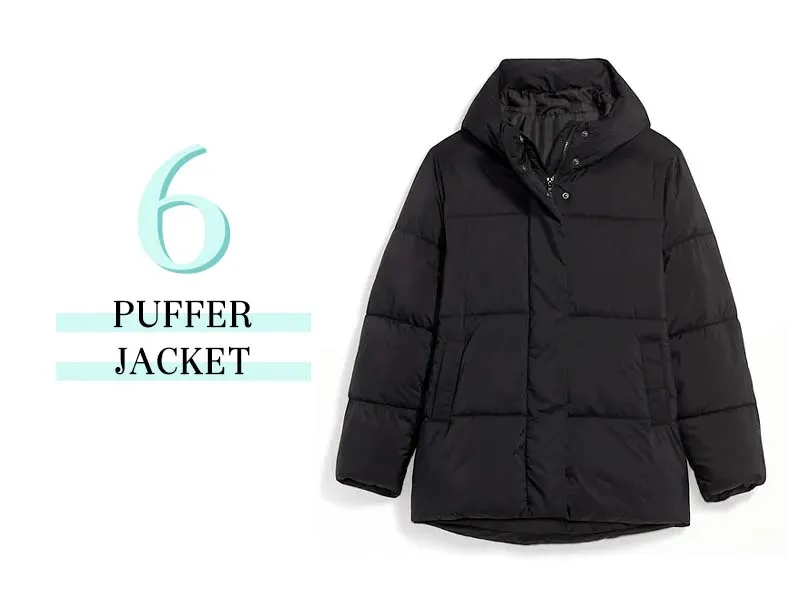 Puffer Jacket, $90
This is another practical and chic cold weather coat, for under $100.
It's water-resistant, with a packable hood. It's not too long or too short. Great for jeans/leggings and boots.
Available in four colors.
This style will sell out quickly.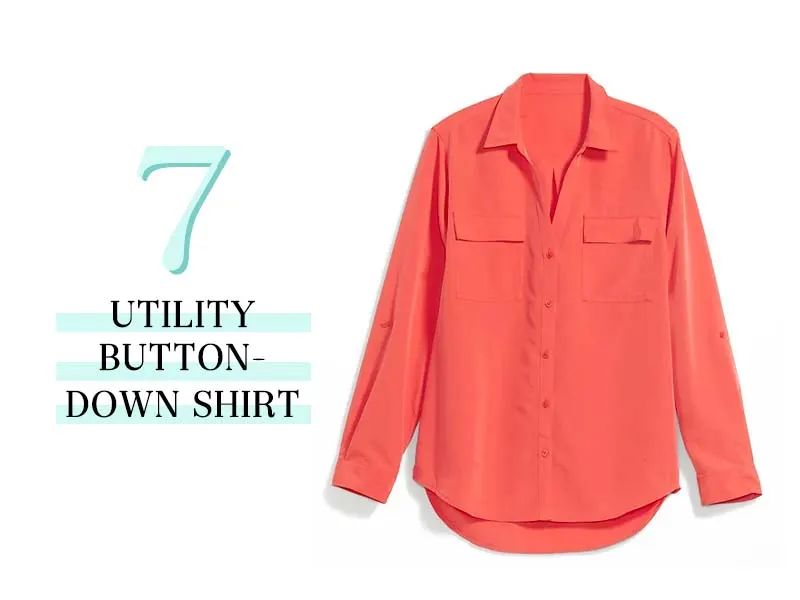 Utility Button Down Shirt, $40
This gorgeous color is like a burst of sunshine in our round up of neutrals.
I love the drape, and loose fit throughout the body. You'll see similar styles at Nordstrom for a LOT more. You can wear this to work or on the weekends.
Available in four colors.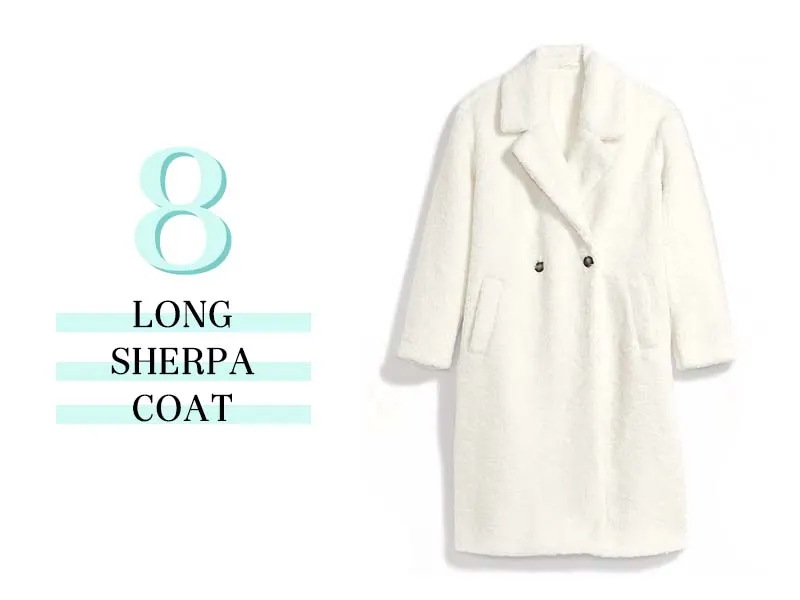 Long Sherpa Coat, $100
There is no practical reason to own this sherpa coat, and yet it went right into my cart.
I love it in white, making it even less practical, and super cute with jeans.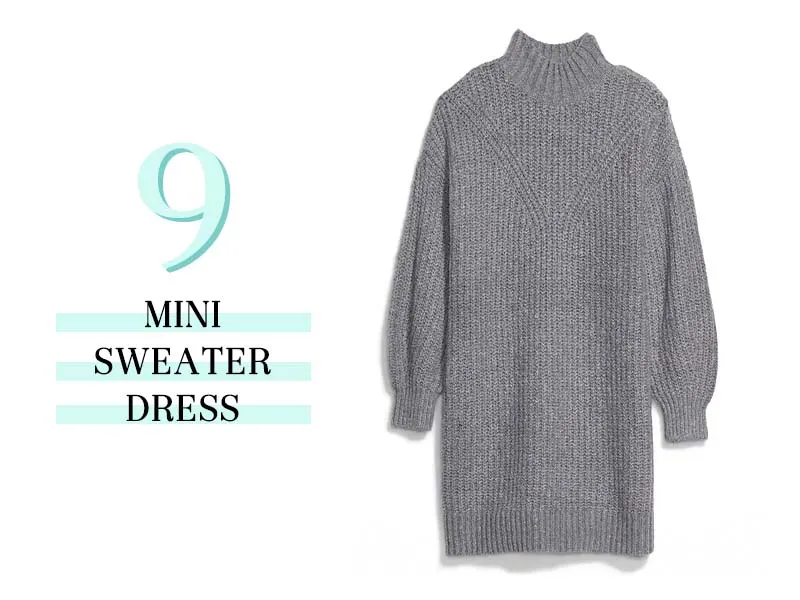 Mini Sweater Dress, $70
There are a lot of sweater dress options available, but many of them are midi length.
So if you would like one that hits above the knee this one is a nice choice and would look cute with tights and either ankle or knee high boots.
Available in gray, green or black.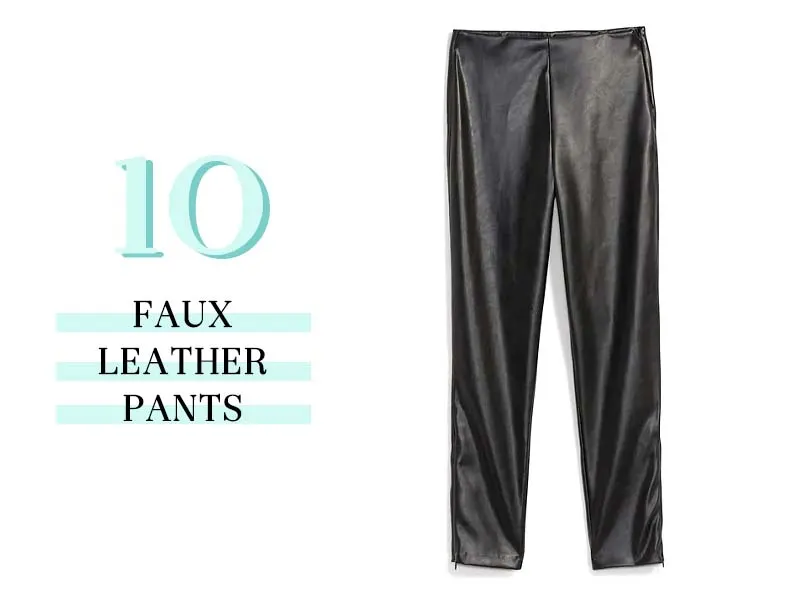 Faux Leather Pants, $45
Finally, I like the look of these faux leather ankle pants and you can't beat the price.
These are more like a legging, so they don't have the 5 pocket detail we see in a coated jean or trouser.
Pair with a chunky sweater, tunic or an oversized blazer.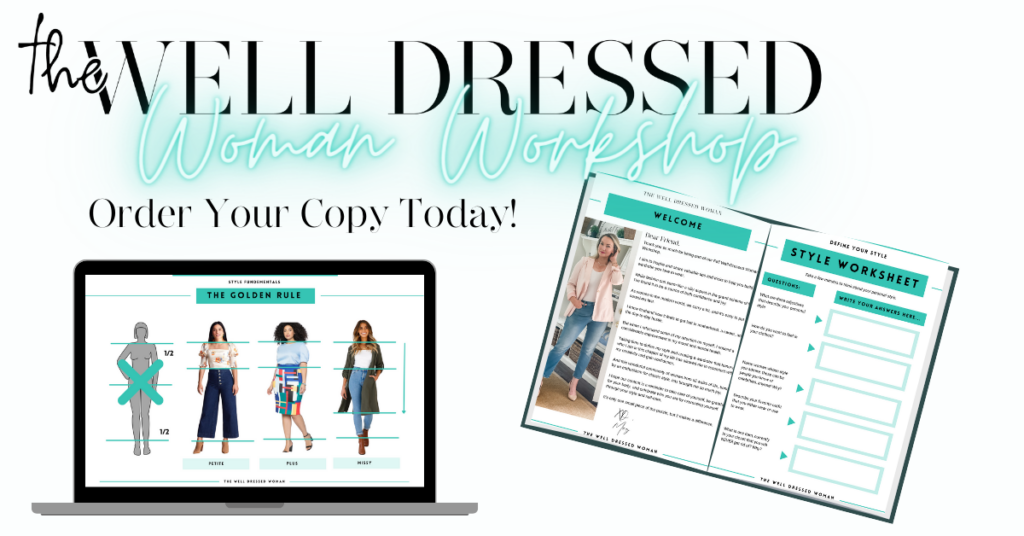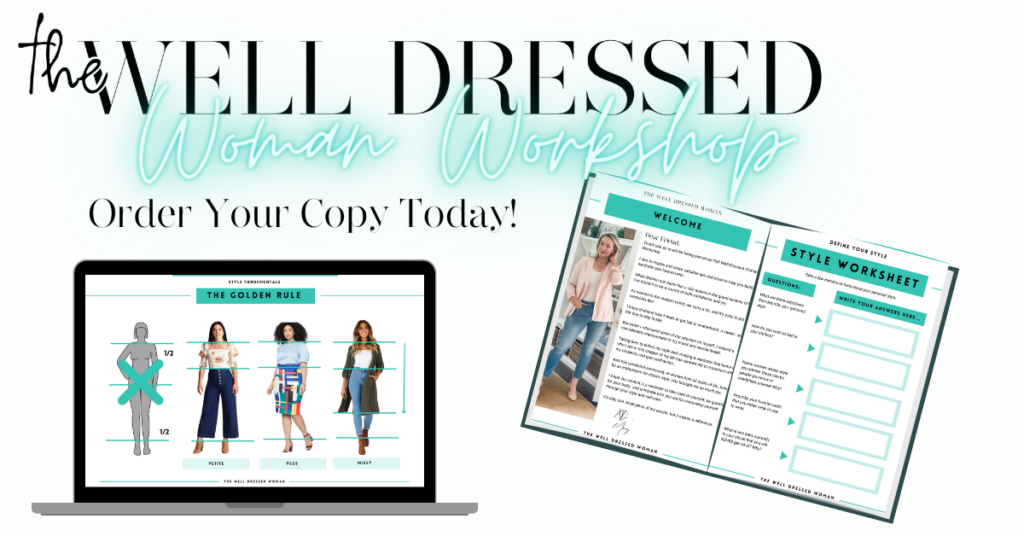 If you missed our LIVE Well Dressed Woman Workshop for Fall 2022, you can now purchase the recording and eWorkbook!
52 Outfits in 2022!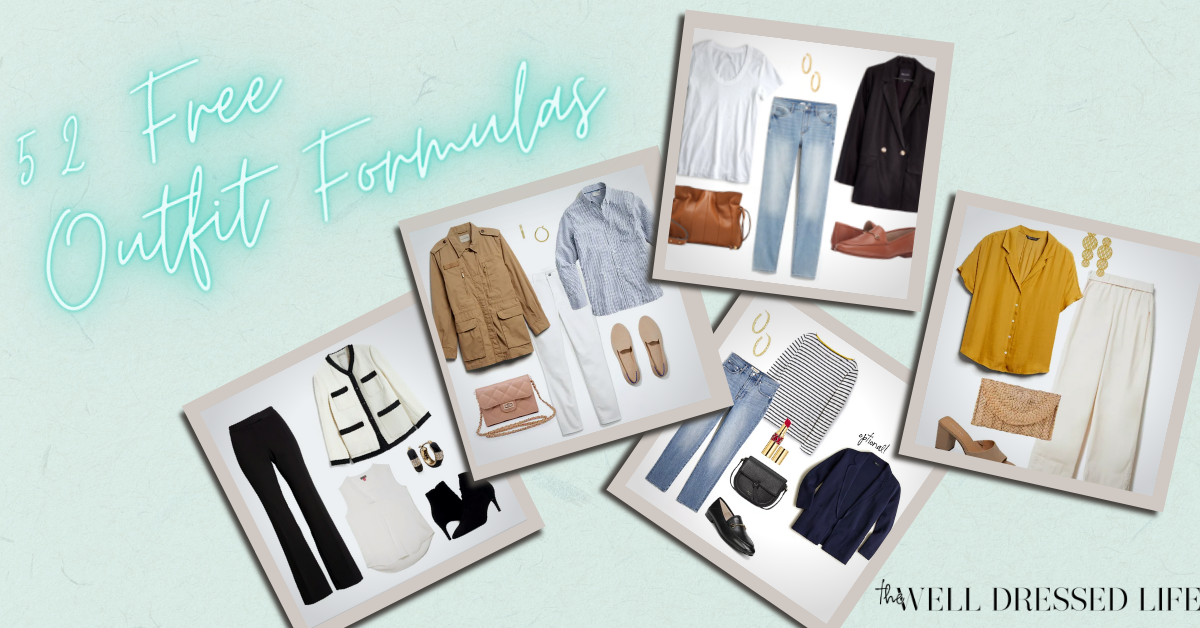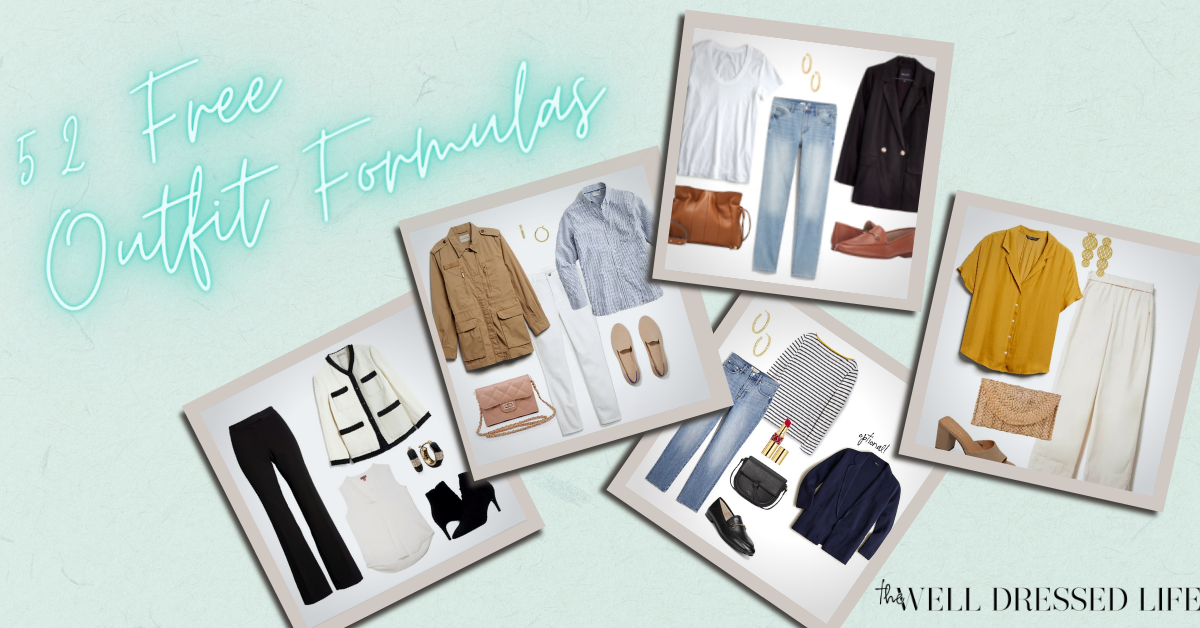 Follow Us on Instagram!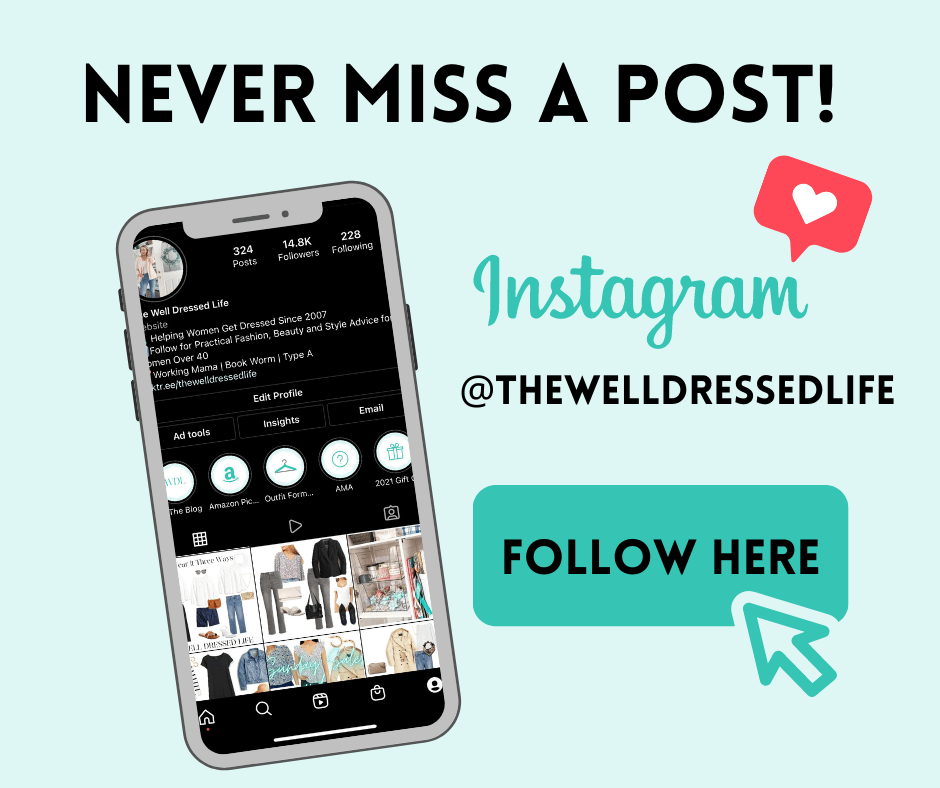 Our Style Content is Inspired by Our Readers
Our readership inspires all of our posts and is not sponsored or paid for by brands or retailers.
Recommendations are based on my experience as a personal stylist and wardrobe consultant for over a decade. I worked with busy, down-to-earth women who wanted to look chic and feel confident but were often confused by so much of retail.
Some links are affiliate links, which means if you purchase via our site, we receive a small commission.

If you enjoy our content and would like to help us grow, please follow on Instagram and join our Private Facebook Group to access more advice and exclusive in-depth conversations with other like-minded women.
Learn about our mission to help women look and feel their very best, every day, here.
Sign Up for Daily Content and Receive Our Free Classic Wardrobe Checklist