We haven't featured Old Navy in "What to Buy at" since July, so let's wrap up this series for 2021 with a round-up of some pieces you can wear for the holidays and all winter long.
The retailer killed it this year, as evident by how many times someone complimented my outfit and was shocked to discover one or two pieces came from Old Navy.
As always, please remember that items sell out quickly. When this was published (12.13.2021), these options all offer an inclusive range of sizes; prices are current but subject to change.
Currently, you will receive an additional 35% off at check out for most of these pieces; I made a note within each description below.
What to Buy at Old Navy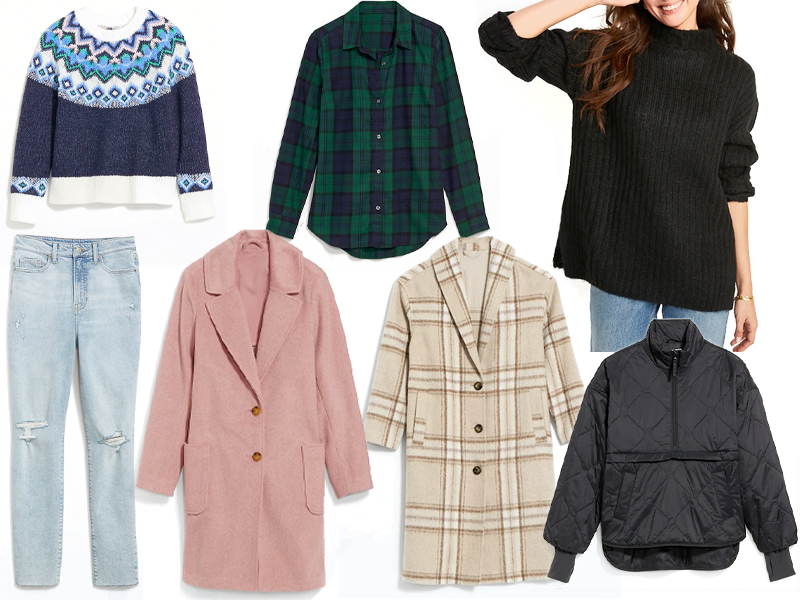 As a content creator committed to size-inclusivity, they are one of the few retailers that make my job a little easier by offering all sizes, including regular (or missy), tall, petite, and women (or plus), with beyond reasonable prices.
Remember, when shopping at Old Navy, it's essential to know what you are looking for; otherwise, the sheer volume of options will feel overwhelming whether you are in the store or online.
Therefore, I focus on casual basics, lounge, and activewear in the warmer months. And this time of year, I pick up sweaters, jeans, and novel outerwear.
Skip their accessories and shoes; they will cheapen your look.
My best advice is to layer these with your better-quality pieces to create a timeless, classic look. Wear a better shoe, your high-quality jewelry, carry a good bag. The key to dressing well on a reasonable budget is knowing where to spend, where to save, and mixing high and lower-end pieces.
Let's go shopping.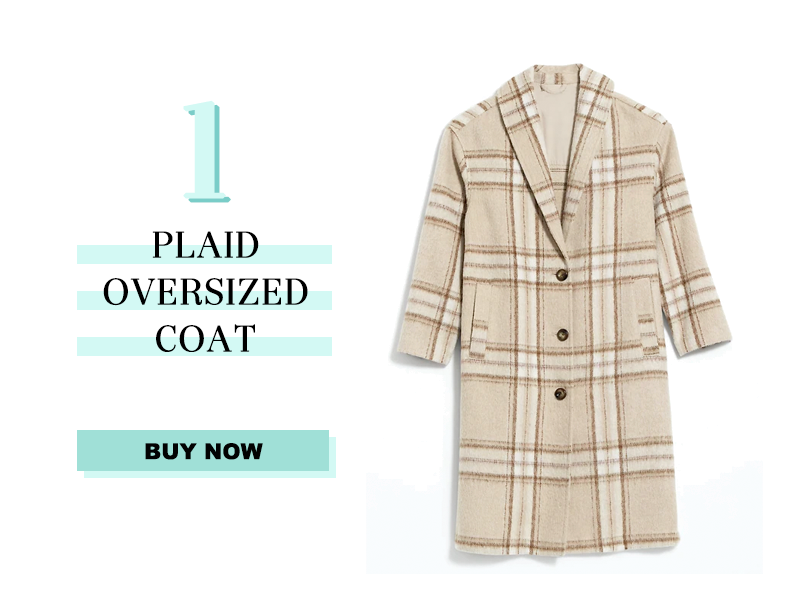 This is what I call an "outfit coat." I would wear it over a cream sweater or turtleneck, slim jeans, and flat boots. It is oversized, so if you want a piece of outerwear that shows your shape, this is not it.
Instead, this is like a blanket with buttons, probably not the most elegant description, lol. But I want you to know it's full 😉
Available in rust or cream, in sizes XS – 4X in regular, tall and petite, with an extra 35% is taken off at checkout.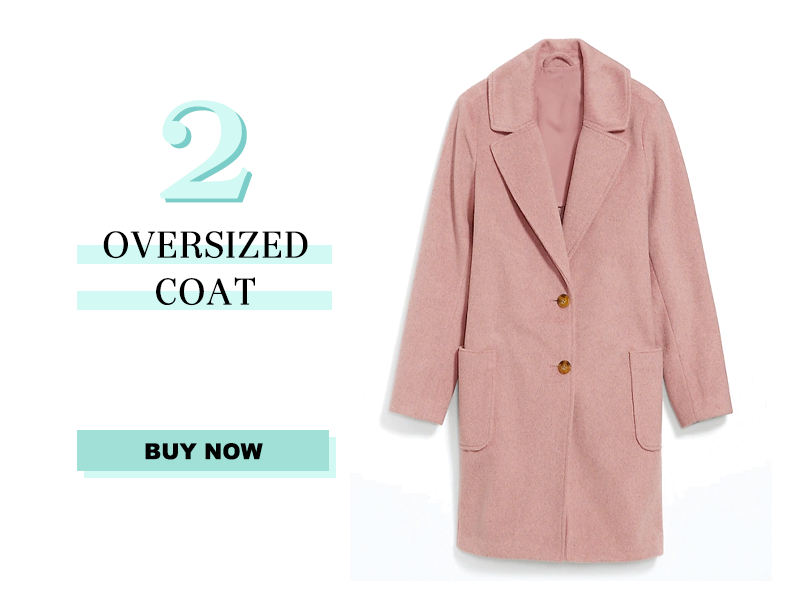 Oversized Overcoat, $85
Another coat option, also oversized but not as oversized as the first. It's pretty in pink (above) or gold, in a soft brushed fabric that looks like suede.
Available in pink and gold, in sizes XXS – 4X in regular, tall and petite.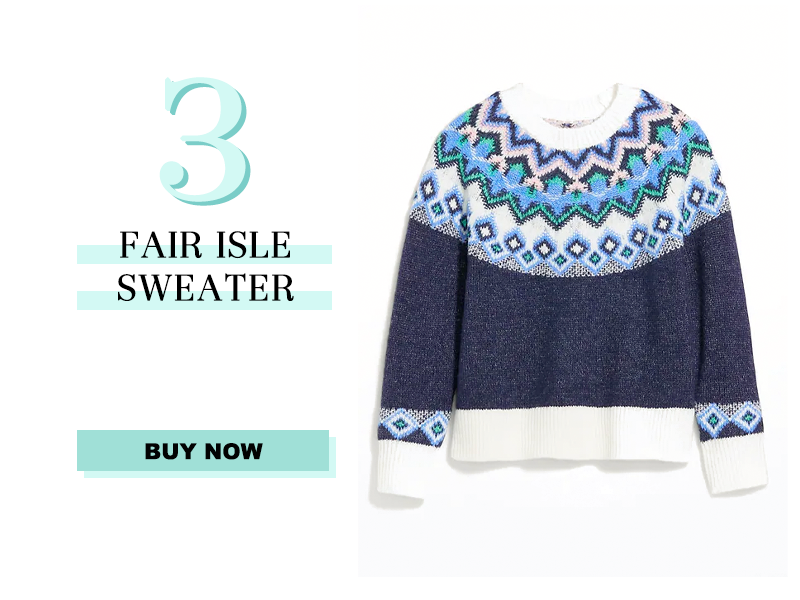 Fair Isle Sweater, $45
From my experience, Old Navy Sweaters tend to hold up. I wore one yesterday that was three years old, and I'm sure I paid under $40. So don't think that these are one-season wonders. Instead, take care of them, and pick ones that have a classic style, like their Fair Isle Sweaters.
I LOVE this one; it's sweet and cozy, looks cute with comfy jeans and duck boots (like these popular ones from Macy's that are on sale for only $19.99), perfect for a casual holiday weekend, and you can wear it all through the winter.
Available in navy or cream with pink, in sizes XXS -4X in regular, petite and tall, with an extra 35% taken at checkout.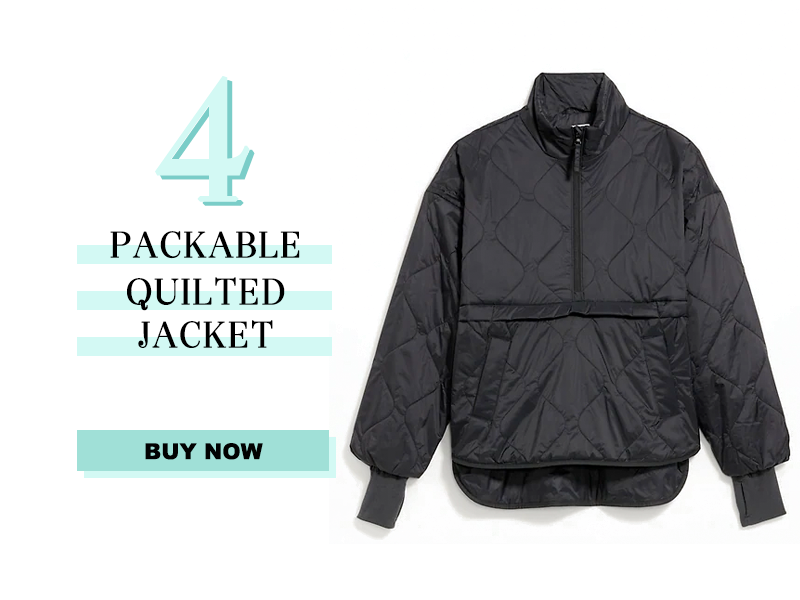 I had to include this water-resistant quilted jacket. It's ideal for early morning walks or coming back and forth from the gym. But what makes it great is that it's packable so that you can bring it along for any trips you may have planned, and it won't take up too much room.
Available in four colors in XXS – 4X, in regular, petite and tall.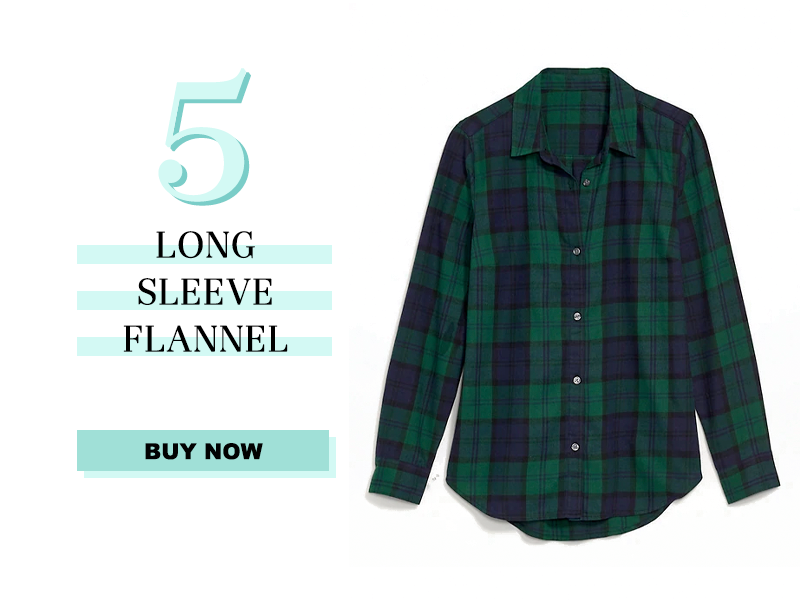 Long Sleeve Flannel, $30
I love a polished flannel this time of year. So I picked this up in green and red. Of course, you can wear it with your favorite jeans, but it would also look fantastic with the Banana Republic Coated Jeans, so many of you picked up last month.
Available in a wide range of colors, in XXS – 4X in regular, tall and petite, with an extra 35% off taken at checkout.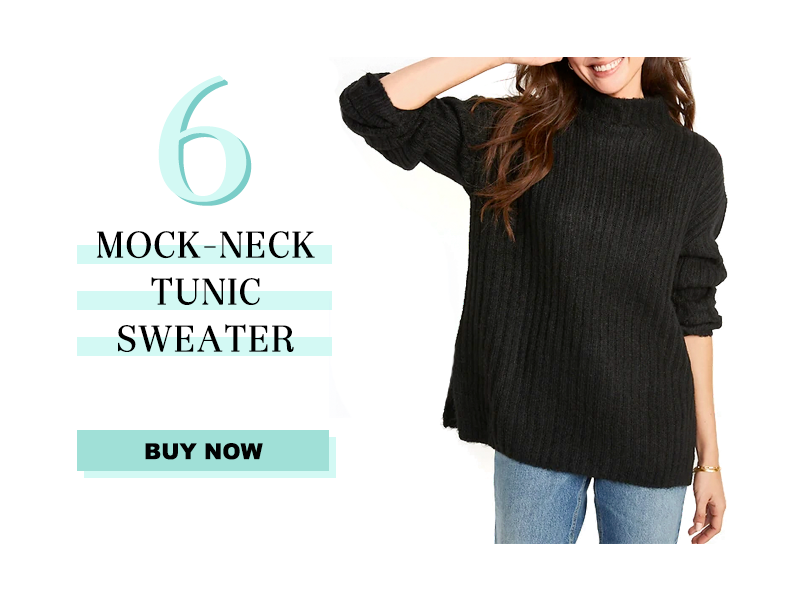 I'm currently living in tunics during the week. You can dress them up enough so you feel pulled together during the day without sacrificing comfort. It's long enough to wear with leggings, but you can still pair with jeans and do a simple front tuck.
I ordered this one, in the black, of course, and it's just what you want to be wearing on a chilly day working from home. Size down, it runs full.
Available in a wide range of colors, in XS – 4X in regular, petite and tall, with an extra 35% taken off at check out.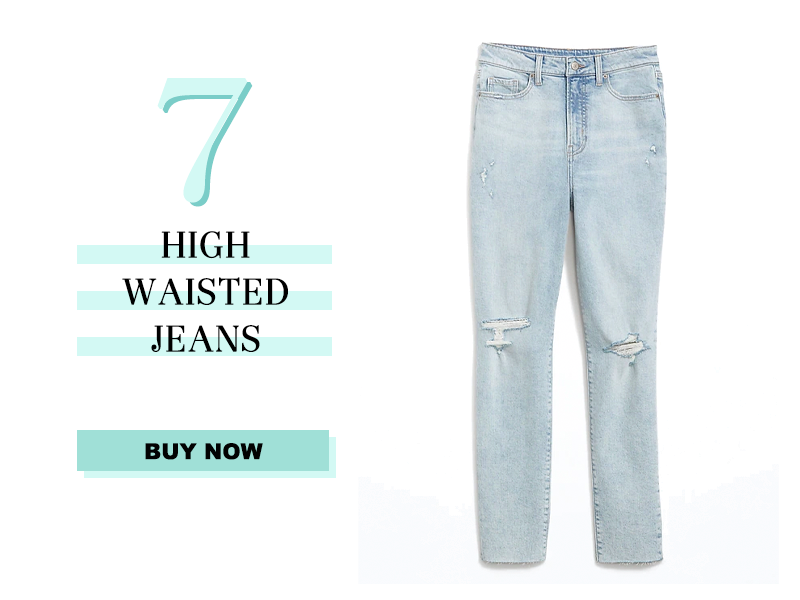 High-Waisted Jeans, $50
Finally, ON jeans have become a go-to as I work off the extra weight I gained during Covid. So I have an option that isn't skinny jeans (it's okay, we're still wearing them!) I ordered this light wash distressed style.
I know not everyone loves distressed jeans, and that's okay. But if you do like them, and I do, this is a fun, comfortable and affordable pair.
And I adore how they styled them here, with the red striped sweater and jacket.
Available in sizes 00 – 30, with an additional 35% off taken at checkout.
Shop this Post
Our Style Content is Inspired by Our Readers
Our readership inspires all of our posts and is not sponsored or paid for by brands or retailers.
Recommendations are based on my experience as a personal stylist and wardrobe consultant for over a decade. I worked with busy, down-to-earth women who wanted to look chic and feel confident but were often confused by so much of retail.
Some links are affiliate links, which means if you purchase via our site, we receive a small commission.
If you enjoy our content and would like to help us grow, please follow on Instagram and join our Private Facebook Group to access more advice and exclusive in-depth conversations with other like-minded women.
Learn about our mission to help women look and feel their very best, every day, here.
Sign Up for Daily Content and Receive Our Free Classic Wardrobe Checklist