Brand Spotlight is our unsponsored feature introducing you to brands filling a void in modern women's life. Today we're highlighting Mejuri. We received no compensation for this article; all opinions are our own.
I am frequently asked for recommendations for fine jewelry without a steep price tag.
And for a long time, I didn't have one.
Back when I worked with personal styling clients, jewelry was on a spectrum. Fine jewelry, aspirationally priced sat on one side and cheaply made, cheaply priced "disposable" pieces on the other.
Now, I can get down with an all-or-nothing mentality. So mixing heirloom pieces with bargain finds makes sense. One you have forever; the other is just for fun until it wears out at the same pace it goes out of style.
But the middle category, where costume pieces ranged from $150 to $500, always bugged me.
Why the heck would anyone pay several hundred dollars for a piece of plastic that might turn your ear green and eventually break?
It didn't make sense.
Happily, brands have emerged to help fill that space, one of which is Mejuri.
Brand Spotlight: Mejuri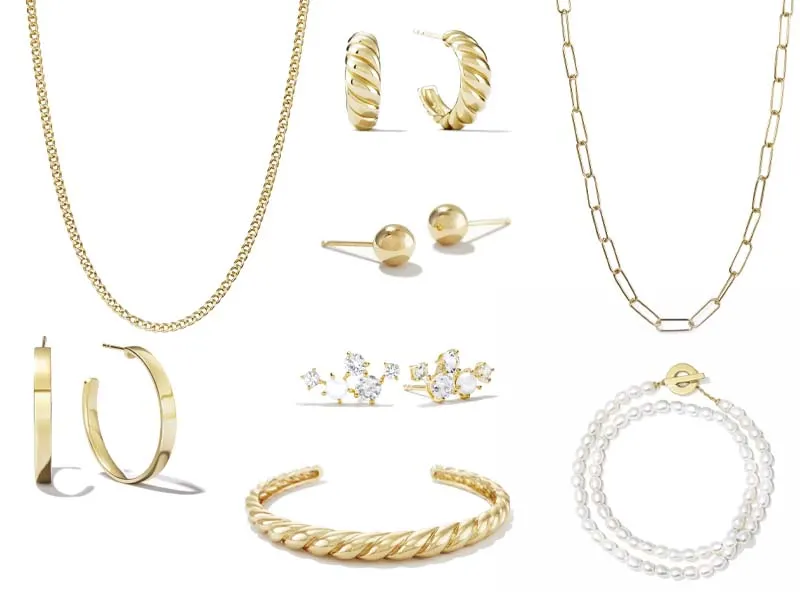 Mejuri was founded in 2015 by Noura Sakkijha.
Her mission was to create beautiful, high-quality, delicate pieces of jewelry for everyday wear that women could purchase for themselves.
How much do we love that?
The line offers gorgeous, timeless, and modern pieces in various metals, including 14K Yellow Gold, Sterling Silver and Gold Vermeil.
Gold Vermeil is different than gold-plated. It is thicker layer 18K Gold on top of Sterling Silver, so it's more durable and lasts longer.
And the pricing is fantastic.
Similar to brands like Everlane, Mejuri sells direct to consumers. They have partnerships with their source and no "middleman," eliminating several layers of astronomical markups traditionally used in the jewelry industry.
So if you are looking to build out a jewelry capsule, you might consider Mejuri's assortment.
Below, I rounded up some of my favorite pieces that you'll wear time and again, through every season, for years to come. Please note many of these are also available in Sterling Silver.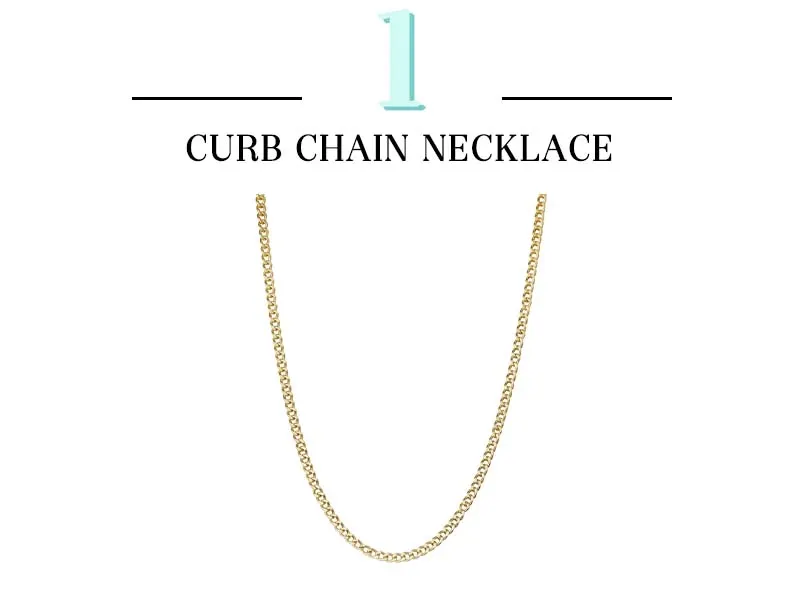 Curb Chain Necklace, $350
Starting with the most expensive pick of our list, their Curb Chain is an every day necklace that floats around your neck. You can wear it as a stand alone or layer with longer pieces.
You can wear this all day long, forever, and never worry about it tarnishing.
The chain adjust from 14″ – 16″.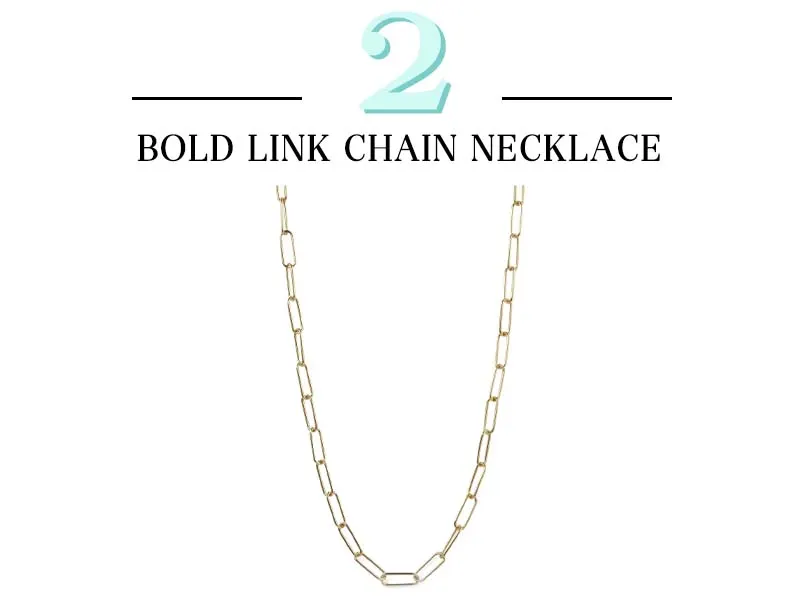 Bold Link Chain Necklace, $178
I ordered this next necklace for myself.
We talked earlier this month about some of the trends for Fall, and chain details are a big one. You'll see these on belts, handbags, and, of course, in jewelry.
For the past few seasons this sort of paperclip style necklace has been popular, and it's easy to see it become a modern basic. Meaning, you'll wear this for many years.
It looks lovely under a collar or sitting over a simple tee shirt or sweater.
This particular one is made of your choice of either or Gold Vermeil for $178 or Sterling Silver for $148.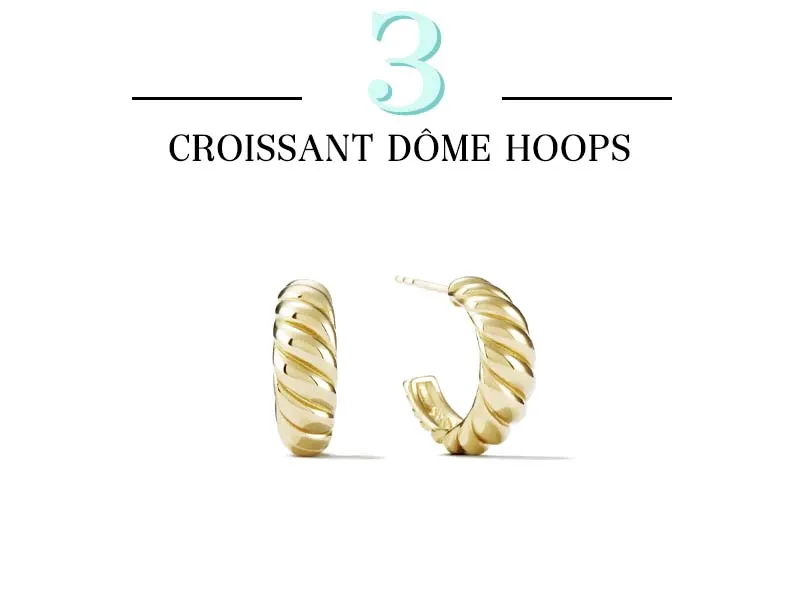 Croissant Dôme Hoops, $78
Mejuri has an entire collection of this croissant dome style, one of my favorites being these hoops for well under $100. They are so chic and different but still current and modern.
Available in gold vermeil for $78 or sterling silver for $58.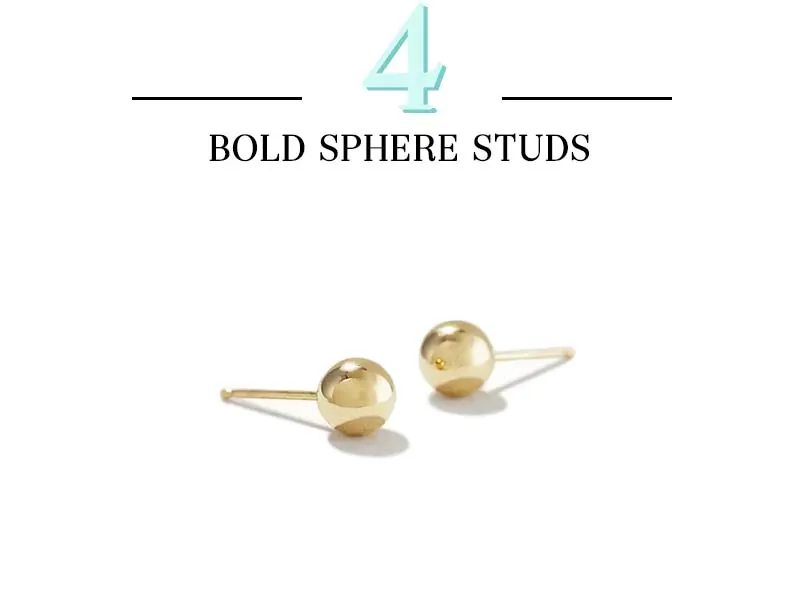 Bold Sphere Studs, $78
Sometimes you need a "hole filler." Like when you're wearing a bold necklace or even a headband, adding a larger scale earring can be too much. You want something that disappears on the ear.
But these aren't always easy to find, so I'm thrilled to have this simple sphere stud in solid 14K gold (for $78) as an option. And because they are solid gold they are ideal if you have sensitive ears.
Daily Hoops, $78
We love hoops around here and they are certainly having a moment now that we're fulling embracing classic 90's style.
Mejuri's "Daily Hoops" are just that, a perfect basic done in a sleek and shiny finish. They are not heavy and go with everything.
Available in Gold Vermeil for $78 and Sterling Silver for $58.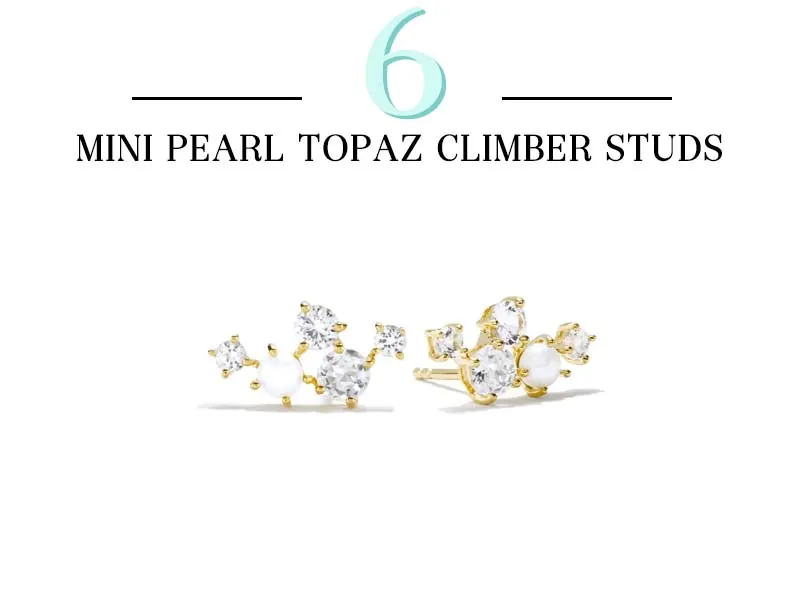 Pearl Topaz Climber Studs, $98
For something unique and feminine, I am mildly obsessed with their Pearland Topaz Climber Studs.
They would be stunning of special occasions or around the holidays.
And I like the idea of buying one well made, high quality statement earring and wearing it to death.
Made with Freshwater Pearl, Topaz and Gold Vermeil.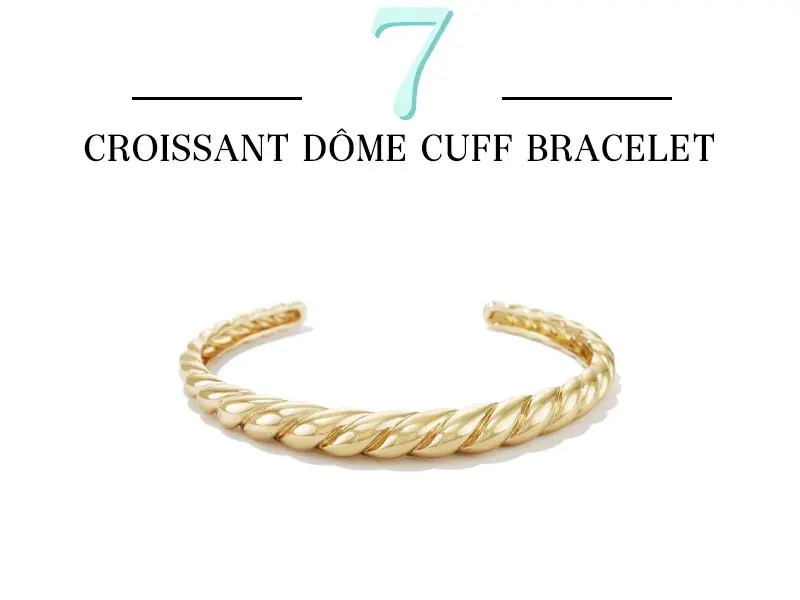 Croissant Dôme Cuff Bracelet, $148
Another option from their Croissant Dome Collection is this cuff bracelet. It works alone or stacked with a mix of your other favorite pieces.
Your choice fo Gold Vermeil for $148 or Sterling Silver for $128.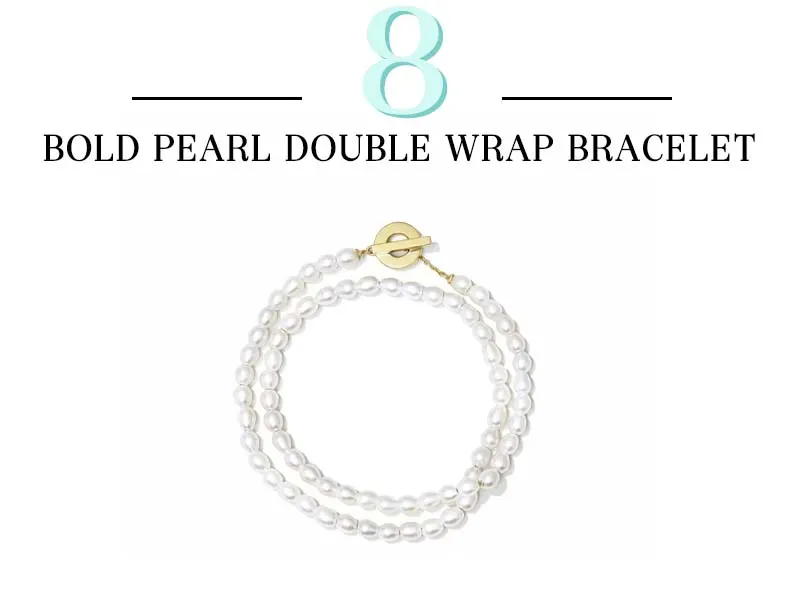 Pearl Double Wrap Bracelet, $128
Finally, this Double Wrapped Pearl Bracelet is beautiful and so well priced at $128.
Buy it for yourself or treat someone you love, it would be a lovely birthday or Mother's Day gift.
Made of Freshwater Pearls and Gold Vermeil.
52 Outfits in 2022!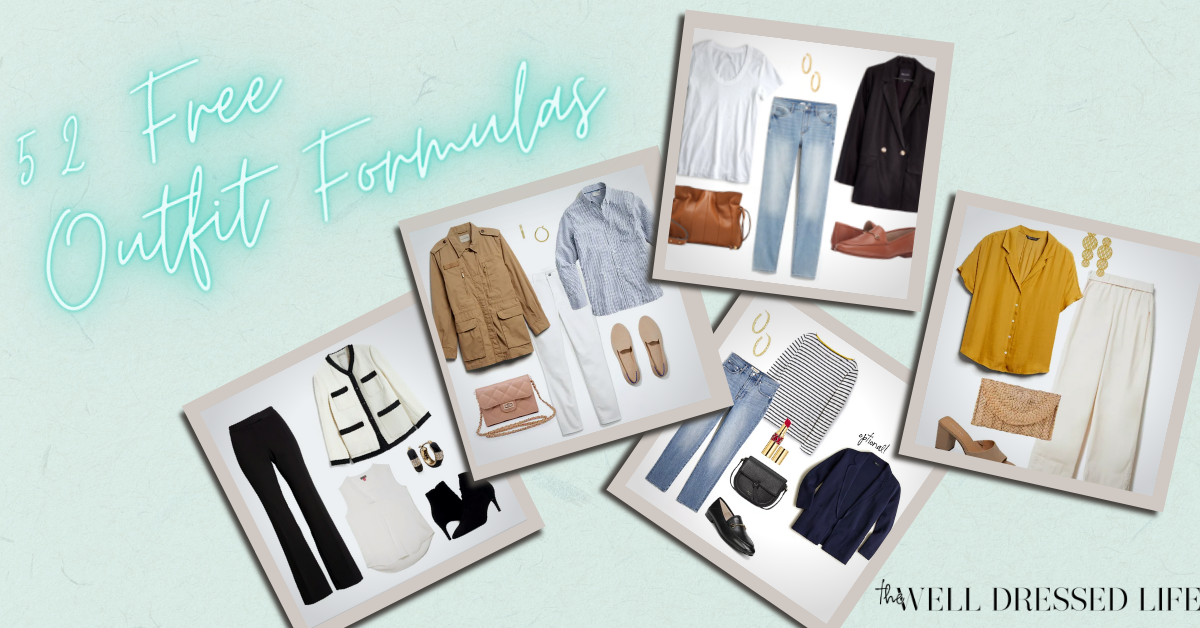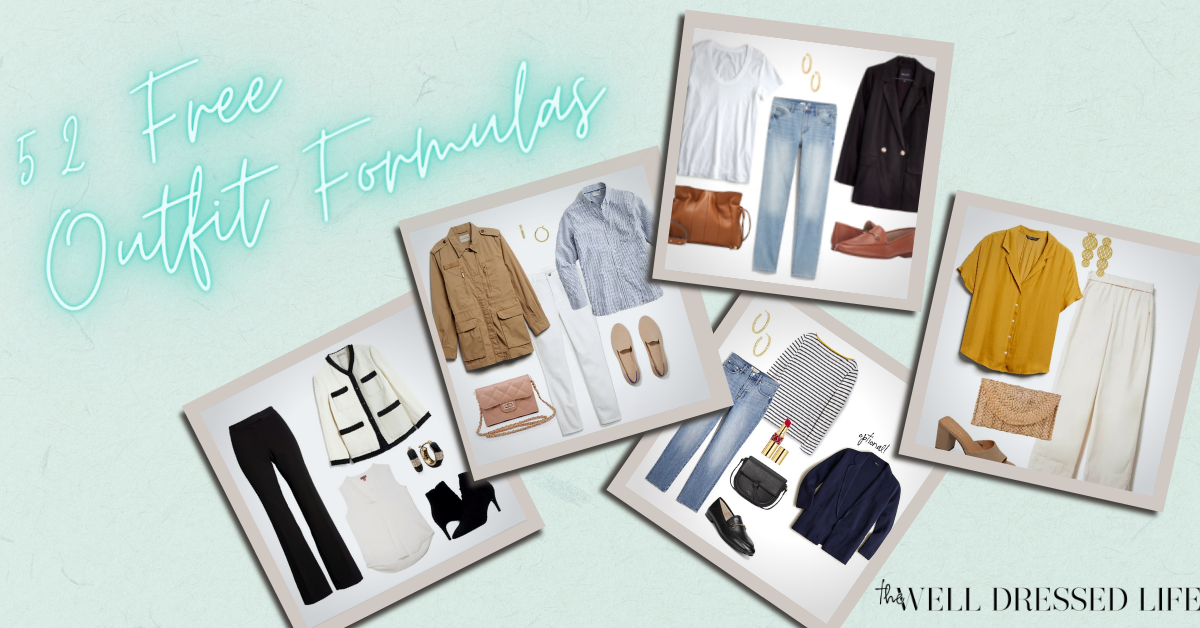 Follow Us on Instagram!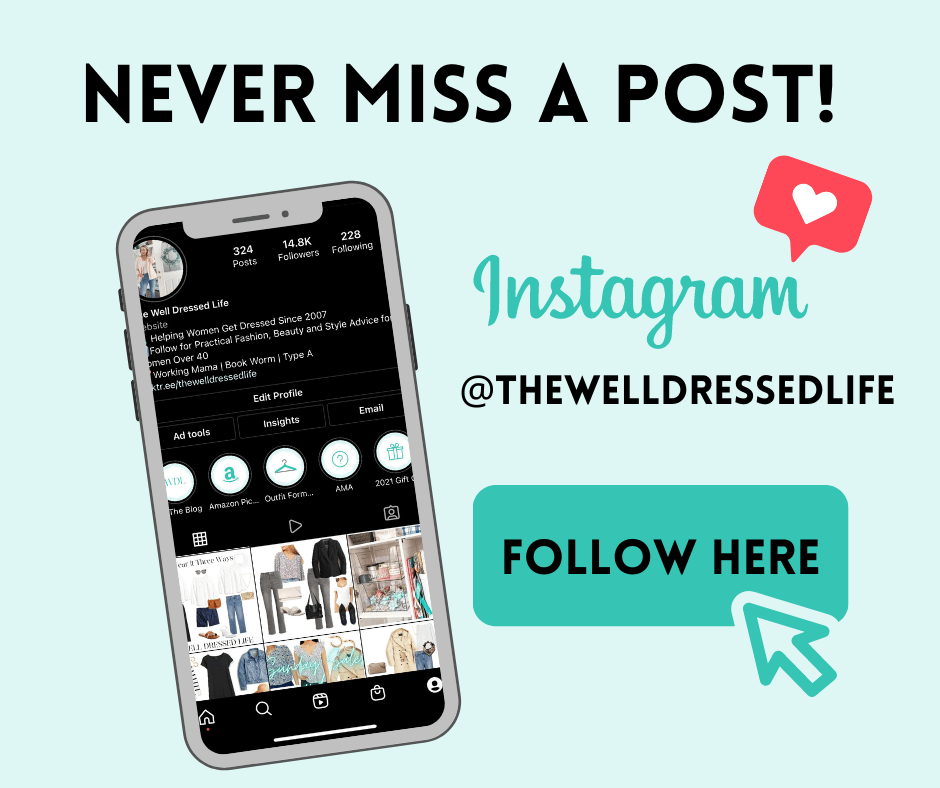 Our Style Content is Inspired by Our Readers
Our readership inspires all of our posts and is not sponsored or paid for by brands or retailers.
Recommendations are based on my experience as a personal stylist and wardrobe consultant for over a decade. I worked with busy, down-to-earth women who wanted to look chic and feel confident but were often confused by so much of retail.
Some links are affiliate links, which means if you purchase via our site, we receive a small commission.

If you enjoy our content and would like to help us grow, please follow on Instagram and join our Private Facebook Group to access more advice and exclusive in-depth conversations with other like-minded women.
Learn about our mission to help women look and feel their very best, every day, here.
Sign Up for Daily Content and Receive Our Free Classic Wardrobe Checklist