What is the Nordstrom Sale?
The Nordstrom Sale is an annual sale of BRAND NEW fall merchandise, including clothing, accessories, beauty products, and home.
While the inventory is heavy with seasonal sweaters, coats, etc., there are a lot of year-round pieces too. So you can stock up on wardrobe building basics and fall and winter must-haves.
The sale is overwhelming, but I shop it for you, using our insights, data, and analytics, sharing only the best of the best.
Here's what you need to know about the unique way we approach it.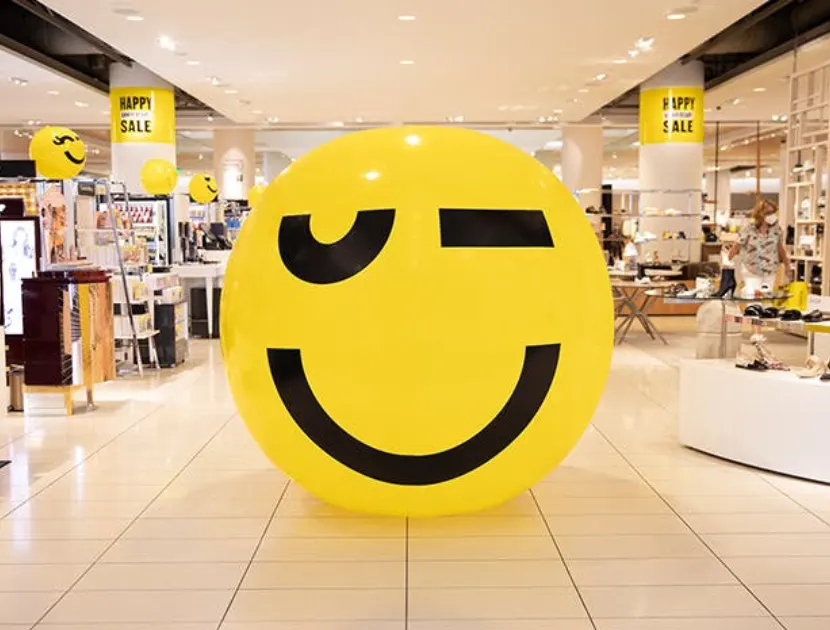 Is the Nordstrom Sale Worth It?
Absolutely.
Savings range from 30% to 40% off, so it's a fantastic opportunity to stock up on better basics, especially if you have a few holes in your wardrobe. And it's also a great way to save on a splurge.
Looking back at the pieces in my closet that I turn to over and again; many of them were purchased at the sale.
How We Approach the Sale
My approach isn't as glamorous as other content creators you may follow.
You won't see me taking selfies in a dressing room or sharing my "haul."
Why? Because the sale isn't about me.
Think about it like this: if you are one of our petite readers, how do you benefit from seeing me, at 5'10, in a new pair of jeans?
You don't.
Instead, I take a very strategic approach.
I spend hours analyzing every piece of data I have and my knowledge of our community, and I shop the sale for YOU.
Last year there were 55 pages of women's clothing alone to sort through.
So when our round-ups go live, know that they have been curated specifically for our audience, as if you are one of our shopping clients.
It's size-inclusive and done with the same thoughtfulness you've come to expect from our daily style content.
And after the sale, you'll see the items we suggested show up in our outfit ideas, so you have ways to wear them all year long.
When Can You Start to Shop?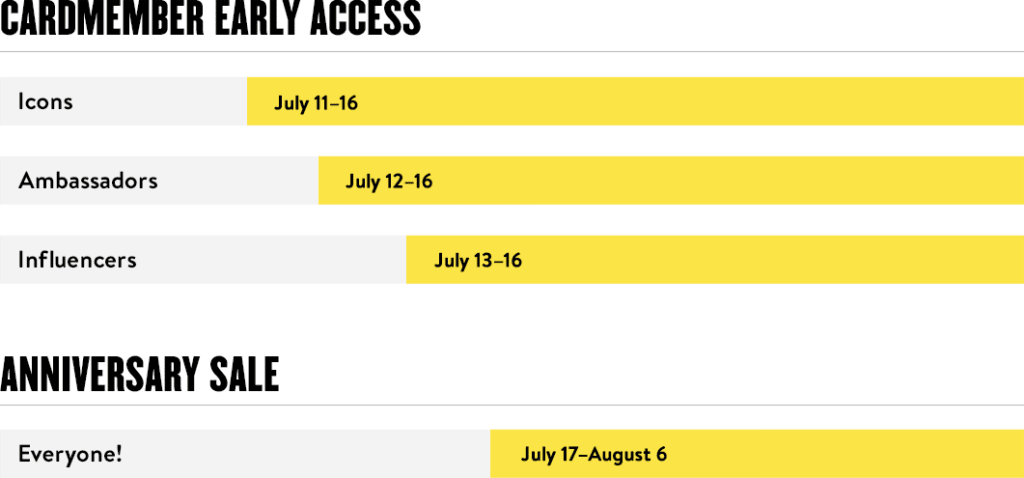 Everyone can preview the sale on July 3rd. However, no one can purchase during preview. This is just an opportunity to take a peak.
Top spending customers and card members are given early access between July 11th – 16th.
"Status" is based on spend. The top level is ICON, who start shopping on July 11th, next is Ambassador who start on the 12th and Influencers get entry on the 13th.
On July 17th, the sale opens to the public and comes to and end on August 6th.
The most frustrating part of the sale is how fast things sell out, but it's designed to, so if you see something, grab it.
How to Get Early Access
Card members get early access, so if you don't have a card and want one, you can qualify for one here and get into the sale on the 13th at the Influencer status..
Is the card worth it?
I keep my card active solely so I can access the sale early. It's the only store card I have.
Over the years, my spending at Nordstrom has dropped significantly.
I used to shop almost entirely at Nordstrom, and now, I go to many other places.
So if Nordstrom is "your store" and you pay your bill off when it comes in, I think having one is beneficial.
There is no fee; you get access to the sale, points on what you spend, and bonuses like free alterations depending on your spending level.
It's a personal decision; you know what is best for your financial life.
How to Shop the Sale
Shop Online. Don't go to your local store, it's an utter waste of time. They won't have everything and sizes are always limited, especially if you are petite or plus. Returns are easy so don't worry about it and order more than one size, try something new, etc.
Join our Private Facebook Group. I share real time, up to date information throughout the duration of the sale here, letting you know about deals and restocks.
Follow our calendar below.
I dedicate three days of content to the sale, and break each day into three categories that cover everything, and we do a bonus round-up when the sale goes public.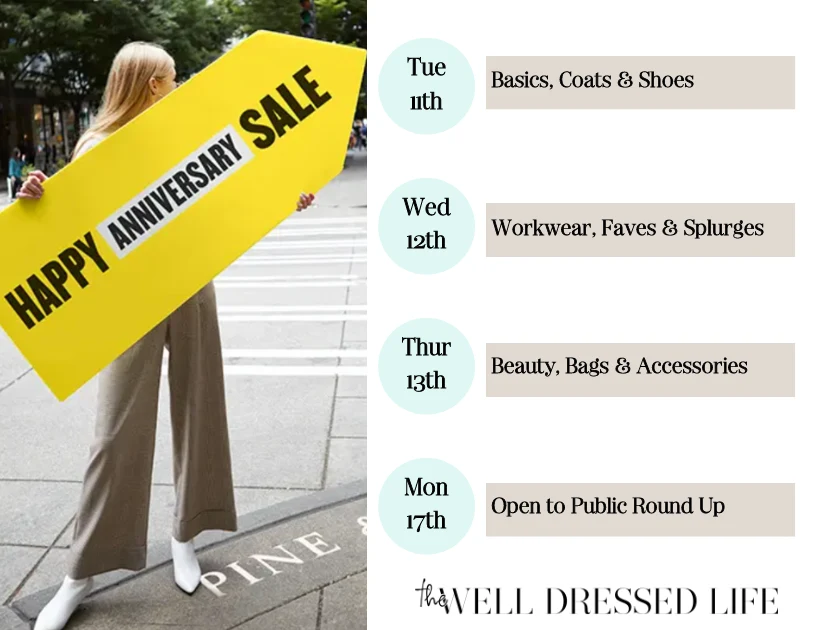 We start coverage when the sale opens on the 11th, and all cardholders can shop by the 13th, so you should be able to get what you want within those three days.
To make life easier, if you see something you like and can't yet shop, add it to your wish list, and once you can get in, pop it in your cart and check out.
And if you are on the hunt for anything specific, let me know in the comments, as I'm already knee-deep in curating this year's offerings.