I have always loved H&M. It's been my not-so-secret resource for trend-right pieces and wardrobe fillers. I can always depend on them to have a few things to create interesting, modern outfits every season without breaking the bank
This Spring is no different.
What to Buy at H&M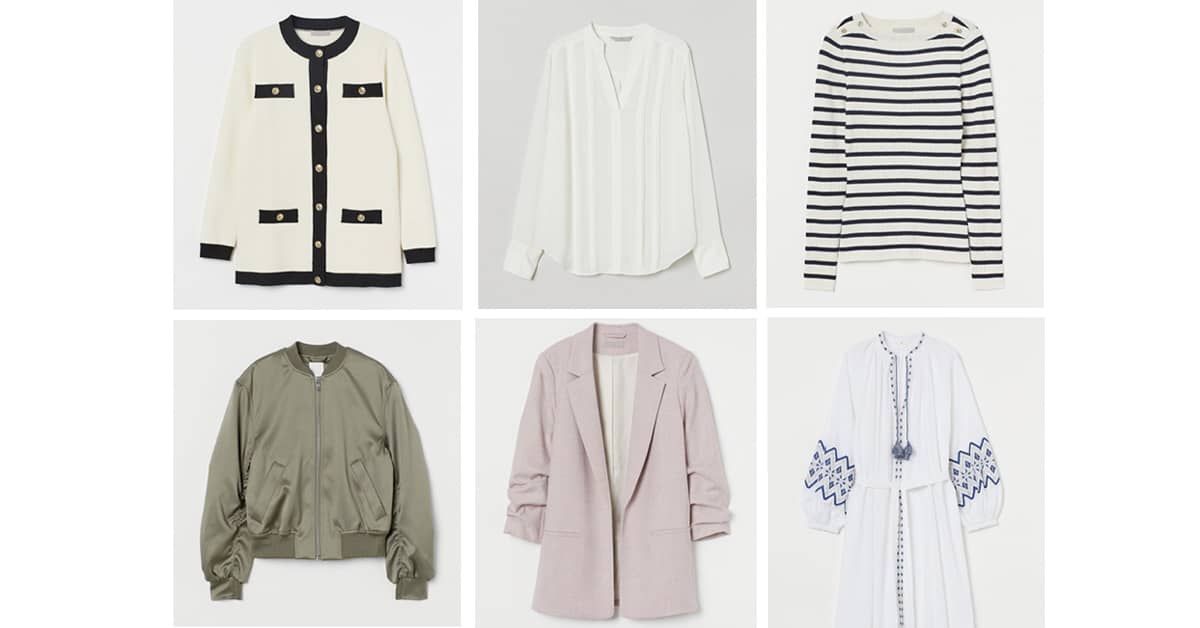 As with every What to Buy at post, I reviewed each new arrival, in this case, all 700+.
That's the challenge with H&M; the sheer volume of inventory is overwhelming.
The fact that styles range from something we would have found in an old Delia's catalog to poorly styled images, it's hard to tell the good from the bad.
They have some truly bizarre pieces.
But once you shift through the options, you're left with chic, fun, and easy to incorporate pieces that anyone can wear.
If you haven't considered H&M before, for whatever reason, take a look at our curated line-up of top picks. And PLEASE do not think that you are somehow too old to shop here. You can shop wherever you want; you just have to know what you're looking for.
A few things to remember before we get started.
1. If you are online, be sure to look at the image of the item they are selling individually. Otherwise, it is almost impossible to break down their styled outfits to see if something is wearable in your real life. Also, read the reviews, they are very helpful in deciding on the right size.
2. I avoid their bottoms because there are better options available at other retailers. I also shy away from many (not all) of their dresses.
3. Where I think they do a wonderful job is knits, certain blouses, jackets, coats, novelty pieces, and accessories.
4. You'll be surprised by their quality and fit. I have several pieces in my closet from the past few seasons and am always impressed with how they wear.
5. If there are young women in your life you have to dress, this is a great resource for her too. I can find things for all of my daughters, ranging from almost 14 to two, with almost no drama. 😉
In terms of sizing, they run true, but if you are in between, go up one. I don't love how they handle plus and petite sizes. They DO offer inclusive sizes, but it's often an entirely different inventory mix. Below, I add the additional sizing in appropriate versions when available.
Let's get started.
Gathered Sleeve Blazer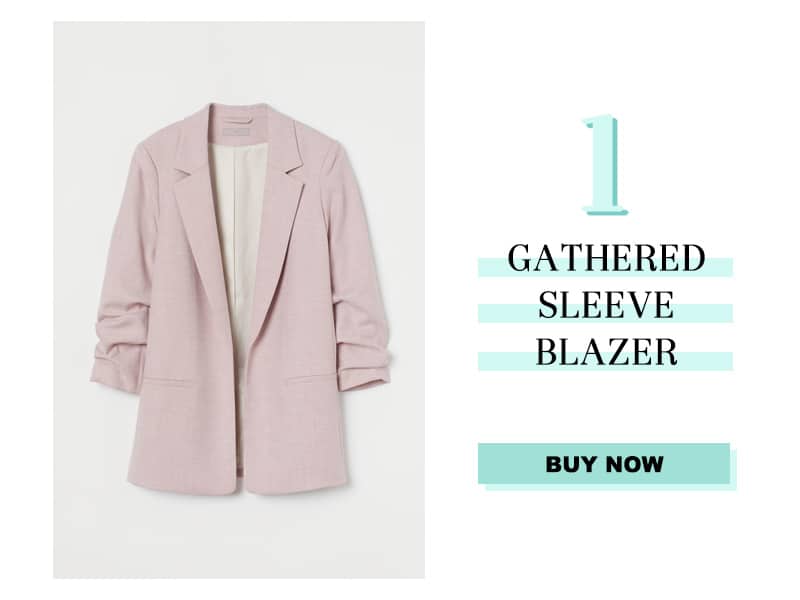 Kicking off our list is this blazer for under $50. H&M has done a version of this for years in different colors and fabrics, and it has long been a reader favorite. This season you can pick it up in pale pink (above), basic black, and a lovely beige with a little bit of texture in the fabric.
The open jacket and gathered sleeve give it a casual vibe, but it still hits all the right professional notes. The pink is my favorite to pair with an ivory shell and dark jeans to the office or throw it over white bottoms for brunch on the weekends.
Available in sizes up to an XXL.
Similar Plus Option Here in Black.
Dressy Cardigan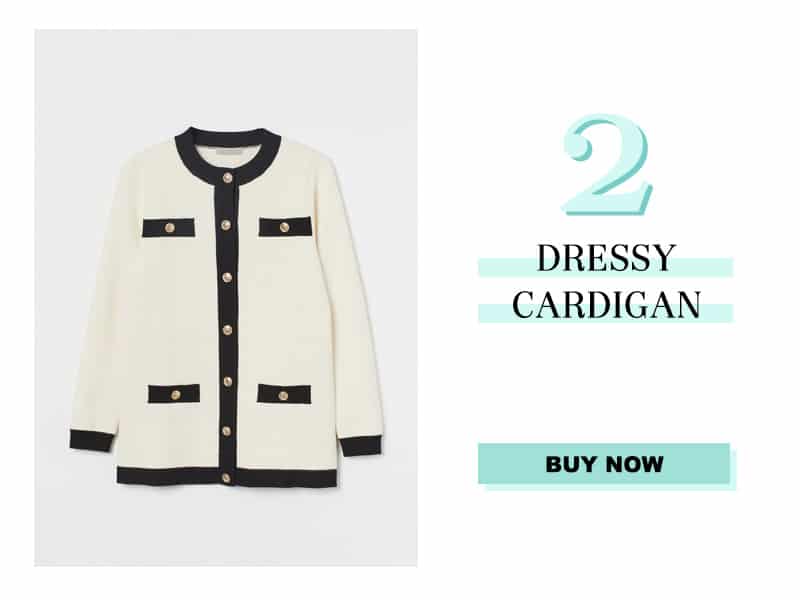 Dressy Cardigan, $54
H&M makes wonderful, well-priced knits. Around the holidays, I like to grab a few for those times you want to be both casual and festive. I picked up this prim and proper cardigan with fun gold buttons to wear with a pair of light washed distressed boyfriend's jeans. I love the contrast you get when you mix something formal like this cardigan with a relaxed bottom.
You could also wear this with your favorite pair of black pants for the spring holidays, or simply to the office, or just a Zoom call.
Available in sizes up to an XXL.
Rib-Knit Sweater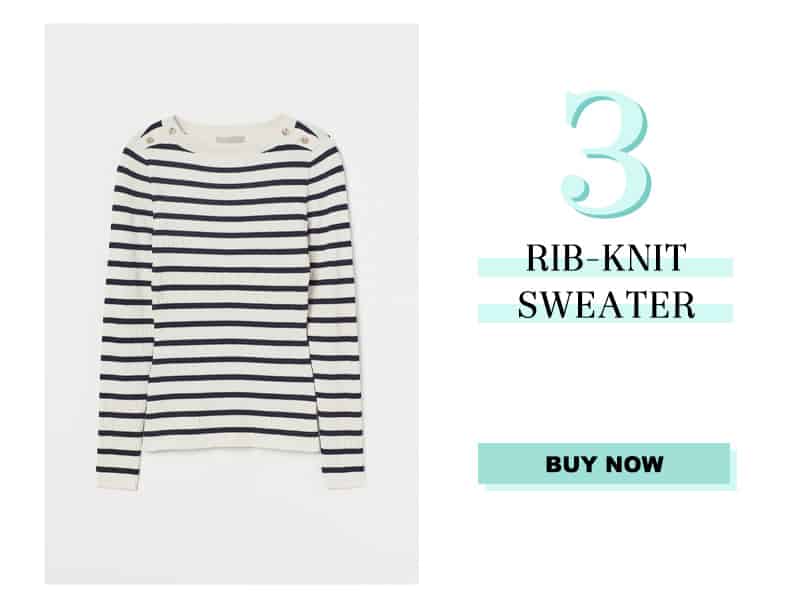 Rib-Knit Sweater, $23
If you're new here, it's important to understand that I NEVER pass up a striped top. Add button detail on the shoulder and an under $25 price tag; you're talking about a no-brainer.
This one is fitted (so size up) with a ribbed texture, so it will feel more sporty than, say, the Boden or J.Crew versions I've featured. Pair this with classic five-pocket jeans or a pair of denim shorts for a weekend at the beach.
Available in sizes up to an XXL.
Satin Bomber Jacket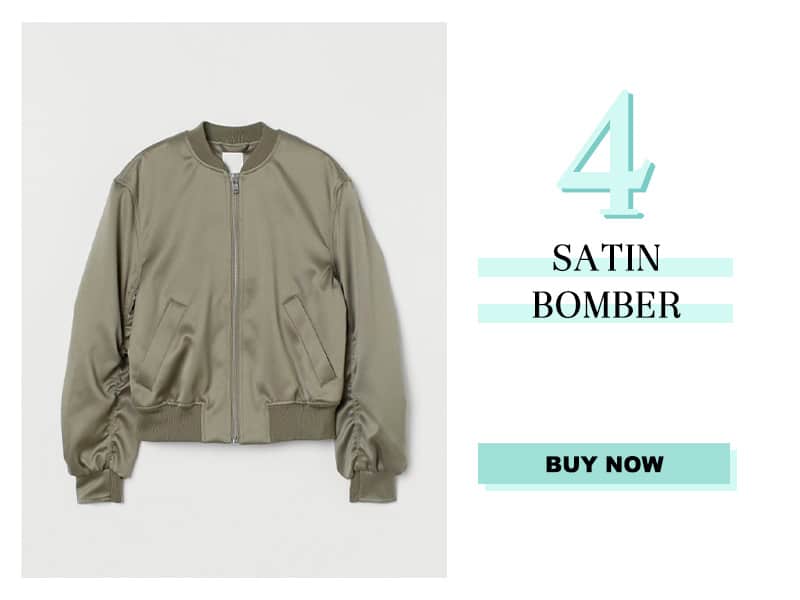 Satin Bomber, $45
How FABULOUS is this jacket? A Satin Bomber is like the new Moto Jacket – you can wear both – but this gives you some variety. You can throw this over sweats and cotton joggers, or wear it with jeans, faux leather leggings, anything. It's also available in black, but I featured the olive to remind you that it's also a neutral you can wear with many things.
Available in sizes up to an XXL.
Pleat Detail Blouse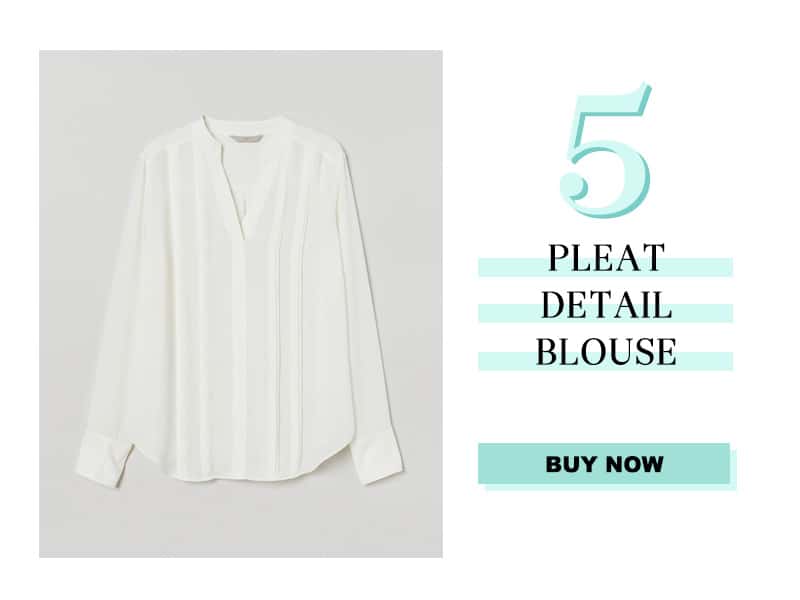 Pleat-Detail Blouse, $27
This is just a great, affordable, workhorse blouse for under $30. Wear it to the office under a blazer or cardigan. I wore something similar last night to dinner.
Available in sizes up to an XXL.
Kaftan Dress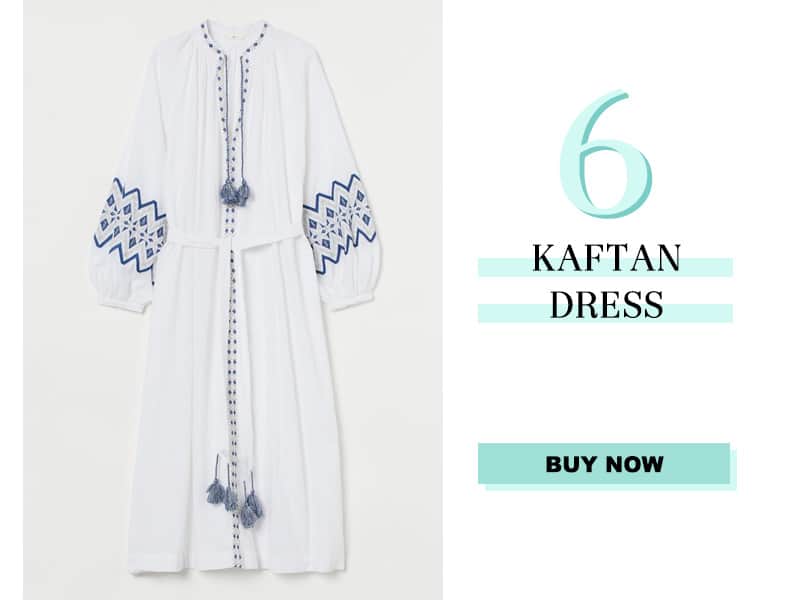 Kaftan Dress, $54
It looks like my 40th Birthday trip to Greece that was suppose to happen last summer, is back on for this one! So I've started to order a few things because, given that I haven't left my neighborhood in a year, I seriously have nothing to wear to Santorini. This Kaftan dress went immediately in my shopping cart. I can't imagine wearing it anywhere else, and the price point was too good to pass up.
Available in sizes up to an XXL.
Finally, I ordered this chic little straw bag for under $25 for the trip, but won't wait until I'm there to start using it!
Our Style Content is Inspired by Our Readers
Our readership inspires all of our posts and is not sponsored or paid for by brands or retailers.
Recommendations are based on my experience as a personal stylist and wardrobe consultant for over a decade. I worked with busy, down-to-earth women who wanted to look chic and feel confident but were often confused by so much of retail.
Some links are affiliate links, which means if you purchase via our site, we receive a small commission.

If you enjoy our content and would like to help us grow, please follow on Instagram and join our Private Facebook Group to access more advice and exclusive in-depth conversations with other like-minded women.
Learn about our mission to help women look and feel their very best, every day, here.
Get on The INSIDER Waitlist for Spring/Summer 2021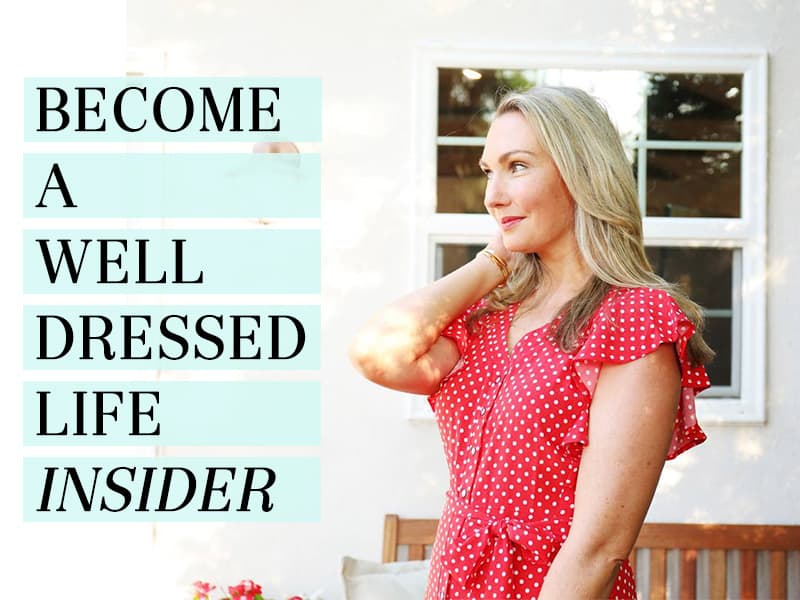 Sign Up for Daily Content and Receive Our Free Classic Wardrobe Checklist