Whether you live in snowy weather or regularly hit the slopes on the weekends, a good pair of snow boots is a must.
I don't wear mine often, but much like my favorite pair of Hunter Boots, every time I reach for them, I'm so happy I have them.
They don't come cheap, but if you buy a quality pair you'll have them for a long time.
Today I'm breaking down the best ones, that keep your feet dry, warm and still somewhat chic – even in a blizzard.
The Best Winter Boots for Women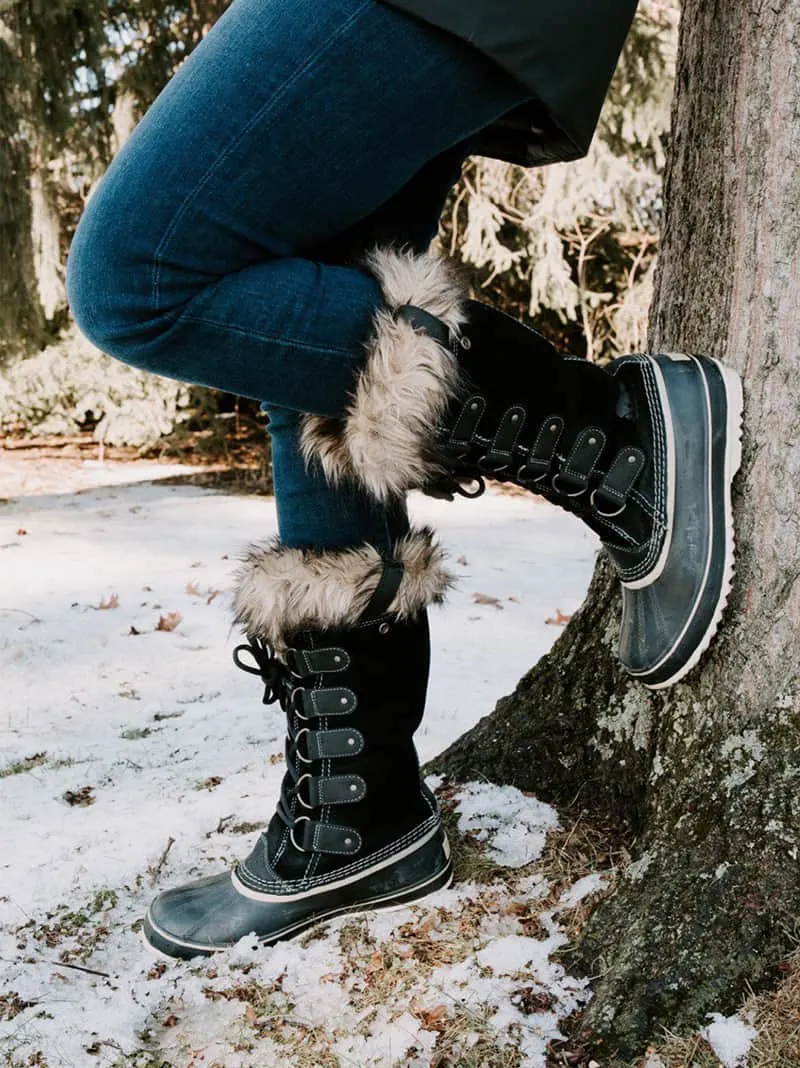 A few years back I bought the Sorel Joan of Arctic Lace Up Boots. They are one of my best purchases, ever. These sell out all the time, but I found a fantastic selection on Shoes.com for $200.
They are heavy, serious boots but they keep your feet incredibly dry and warm. I loved them so much I picked them up last Christmas for my girls who are starting to love to ski.
Since the East Coast (where I live) still has two dreadful months of winter left, and (knock on wood) we haven't had a nasty snow storm yet, I thought it would be helpful to roundup a few other favorites that are still available online.
If you are looking for a high quality, investment level boots this post is for you. If you are one of our warm weather (lucky) friends you can skip this one 😉
7 Functional and Stylish Snow Boots for Women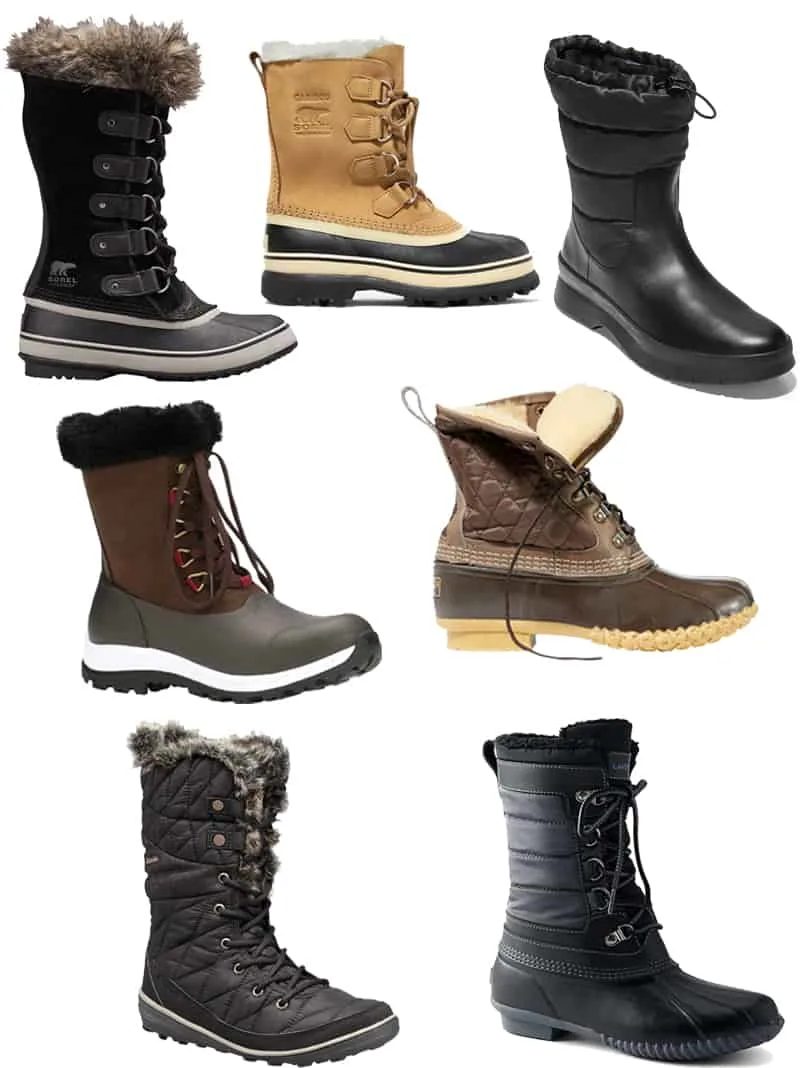 Top to Bottom: One, $200 | Two, $160 | Three, $200 | Four, $135 | Five, $250 | Six, $140 | Seven, $80
One, $200: Sorel Joan of Arctic – My Fav
Two, $160: Sorel Caribou – Close second favorite. I love the the fleece lining and shorter profile. Great if you have shorter legs and tall boots feel overwhelming. These are the ones I bought for my kids.
Three, $200: Cole Haan Pinch – These remind me of the boots from my childhood, only sleeker and sophisticated. They are comfy, like Cole Haan is known for, and waterproof.
Four, $135: Muck Boots Apres Lace Up – All my favorite style elements in one more affordable option.
Five, $250: The Original L.L. Bean Boot – There's just nothing better than the quality and craftsmanship. These are the most expensive option, but are virtually indestructible.
Six, $140: Columbia Heavenly Boot – I'm always impressed with Columbia's quality. These are a durable, under $150 pair that you can wear for years, with just a hint of fashion from the faux fur trim.
Seven, $80: Lands End Duck Boots – This under $100 option is well made, functional, and adorable. I love the "Deep Twilight" and "Red" options. They are classic, will look pulled together with your everyday wardrobe, especially if you live in a consistently cold and wet climate.
My Go-To Snow Day Look: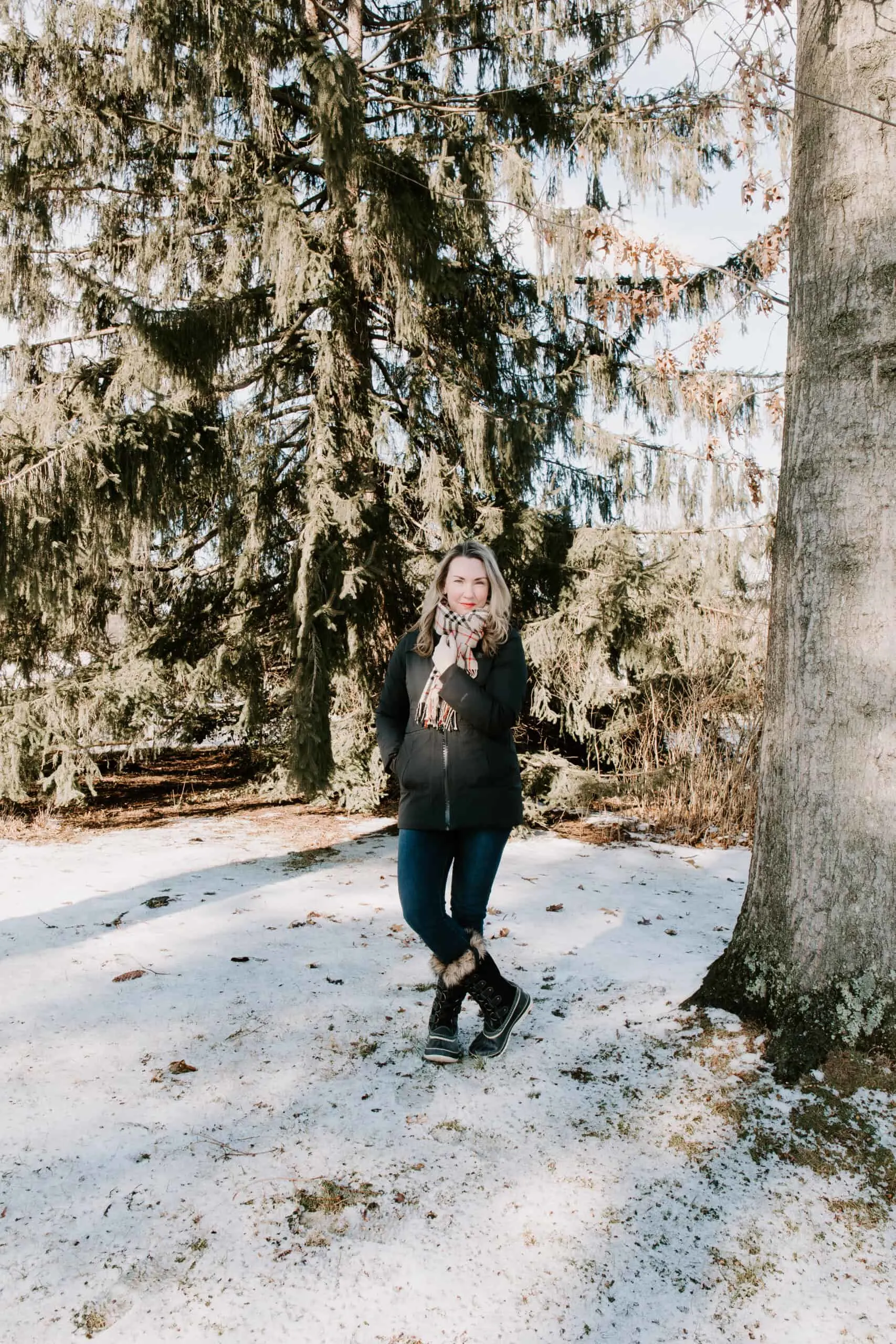 Joan of Arctic Boot, $200 | North Face Coat (Similar Here), | Burberry Scarf
_________________________________________________________
Our content is not sponsored or paid for by brands or retailers in any way. Recommendations are based on personal experience and my time working with women as a stylist and wardrobe consultant for over a decade. Some links are affiliate links, which means if you purchase via our site, we receive a small commission.
If you enjoy our content and would like to help us grow, please consider following on Instagram for even more free tips, and join our Private Facebook Group for access advice in-depth conversations with other like-minded women.