I want to thank Talbots for sponsoring this post.
I have loved beautiful clothes and style since I was a little girl.
And a job in fashion was all I ever wanted.
I had it all figured out: get my business degree, move to New York, and start down the corporate buying track.
But my mom said something to me as a teenager that I never forgot.
"You don't need to know exactly what to do right now; there might be something that doesn't even exist yet."
If you told me back then, that I would one day make a living by sharing my love of fashion with millions of women, I wouldn't have believed you.
But, boy, was my mom was right.
And I think about that every single time I get to do something fun, like work with one of our favorite brands, Talbot's, sharing outfits for upcoming events, like Mother's Day and end-of-school-year festivities.
So let's jump in, because May is busy and you need some options.
Our Favorites for Talbots New Spring Arrivals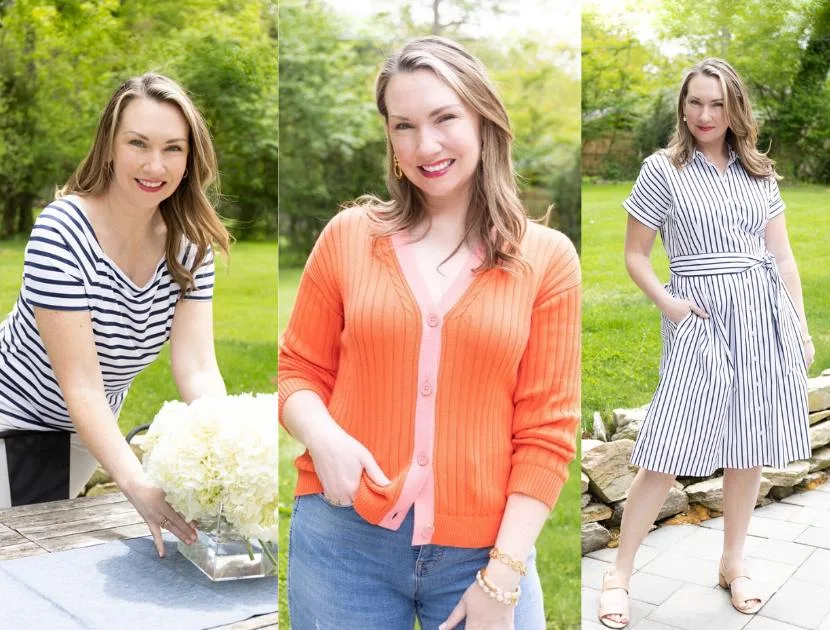 As you know we are highly selective with who we partner with, but Talbots is a no-brainer.
We've long recommended the brand, so I'm always delighted to partner with them to share some stand-out pieces from their new arrivals.
I've said it a million times, but it bears repeating, Talbots is an incredible resource.
From their classic style to their size-inclusive selection (which should be an industry standard), it's no wonder they are a reader-favorite brand.
Stripes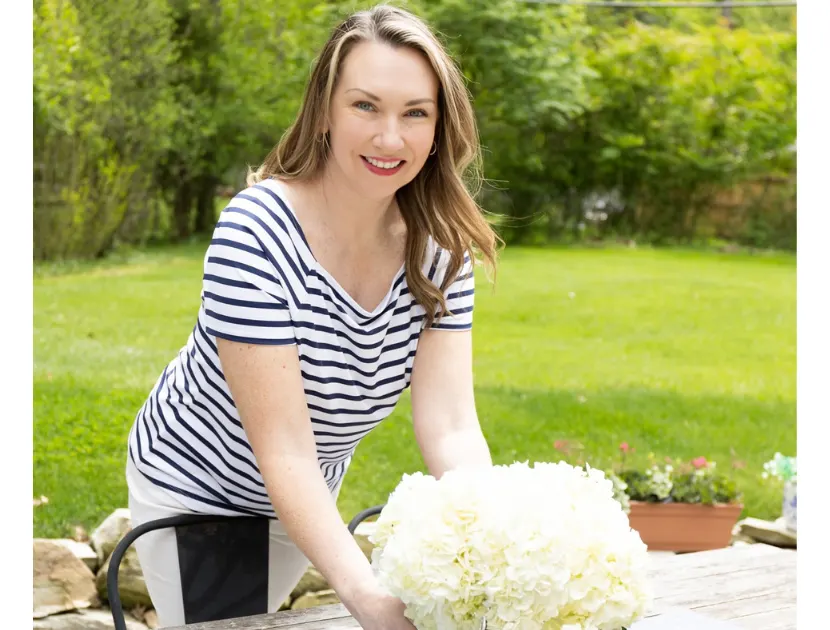 Effortless Stripe Jersey Square Neck
It could be an East Coast thing, but a love of stripes runs in my family.
And stripes paired with white pants are like our spring uniform.
Their Effortless Stripe Jersey Square Neck Top hits all the right notes.
It's perfect for a casual gathering outside.
It has a flattering square neck and a short sleeve in a jersey knit so you can stretch and move without worrying about wrinkles.
And it's so lightweight you can wear it even on the hottest day.
Available in XS-XL, in misses and plus sizes.
This runs large, so size down one.
Pair with their Perfect Cropped Pants in white.
Pop of Color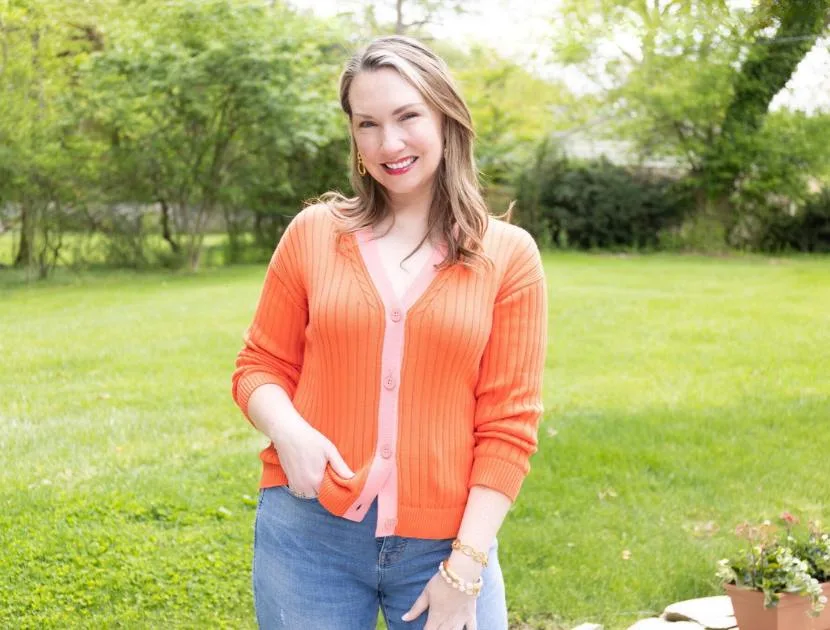 This is my FAVORITE cardigan, maybe ever.
The coral and pink combo is fun and fresh, the ribbing feels modern and I love the pink and gold buttons.
It's perfect for my monthly moms' night out dinner.
Available in all sizes, including Misses, Petite, Plus, and Plus Petite.
Wear it independently, like I am above, and keep it buttoned.
Or layer it over the coordinating tank.
A Classic Shirt Dress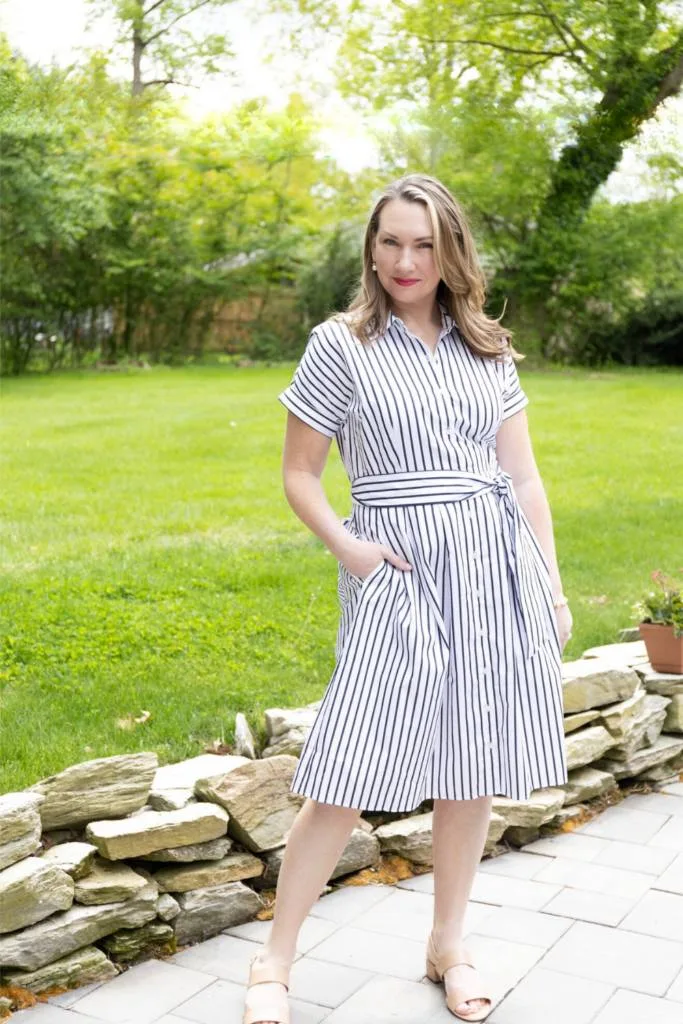 Fit & Flare Nautical Stripe Dress
Finally, this classic black and white shirt dress is perfect for any springtime event like Mother's Day or a graduation party.
I will wear this to our daughter's crew banquet at the end of the month.
It's just right for the occasion: simple, chic, AND IT HAS POCKETS!
For reference, I am 5'10, and this hits me right below the knee, so you may need the hem tailored.
I also like this blue and white print Poplin Fit and Flare dress paired with gold sandals.
Other Options You Might Love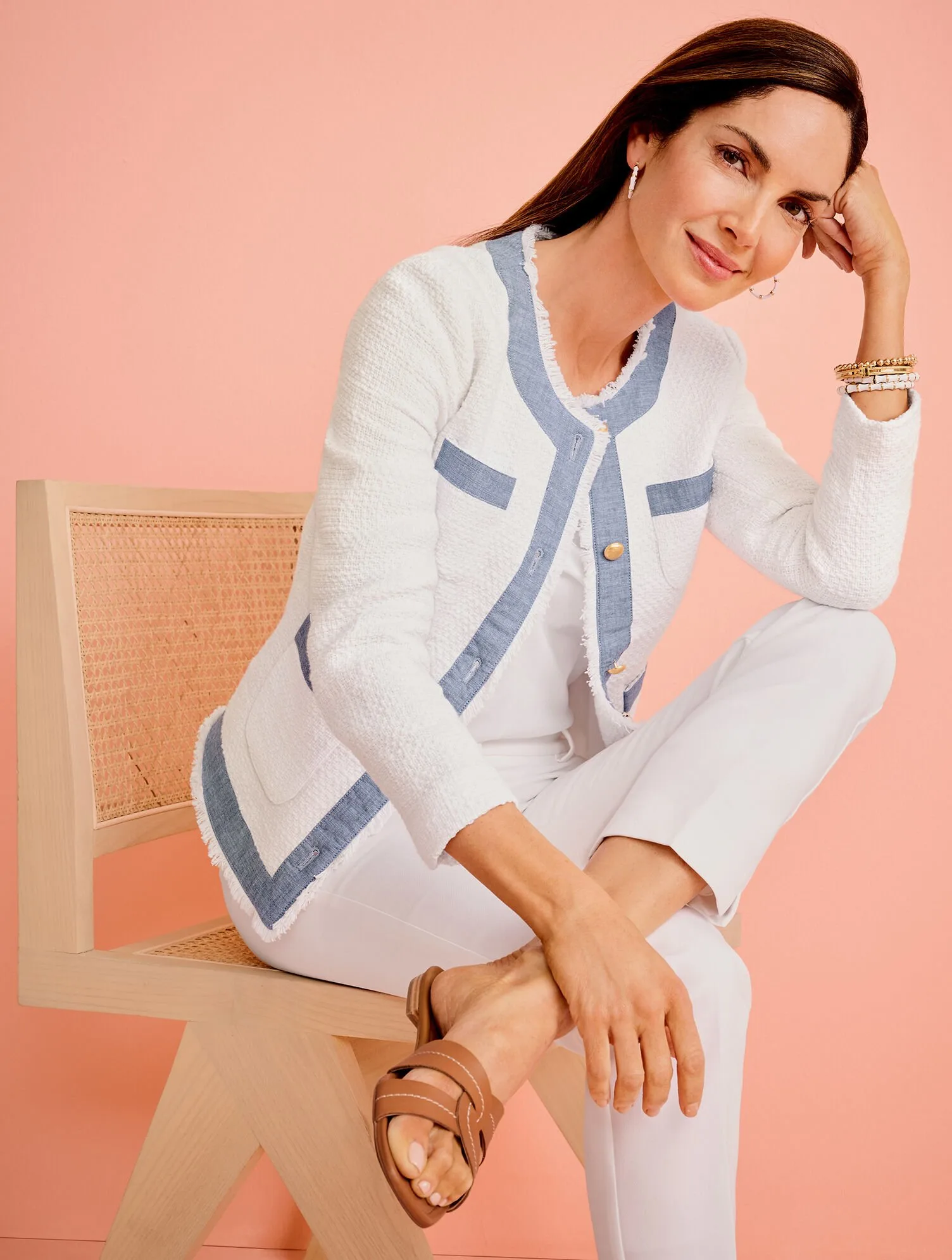 1
Tweed Jacket
Talbots
$199.00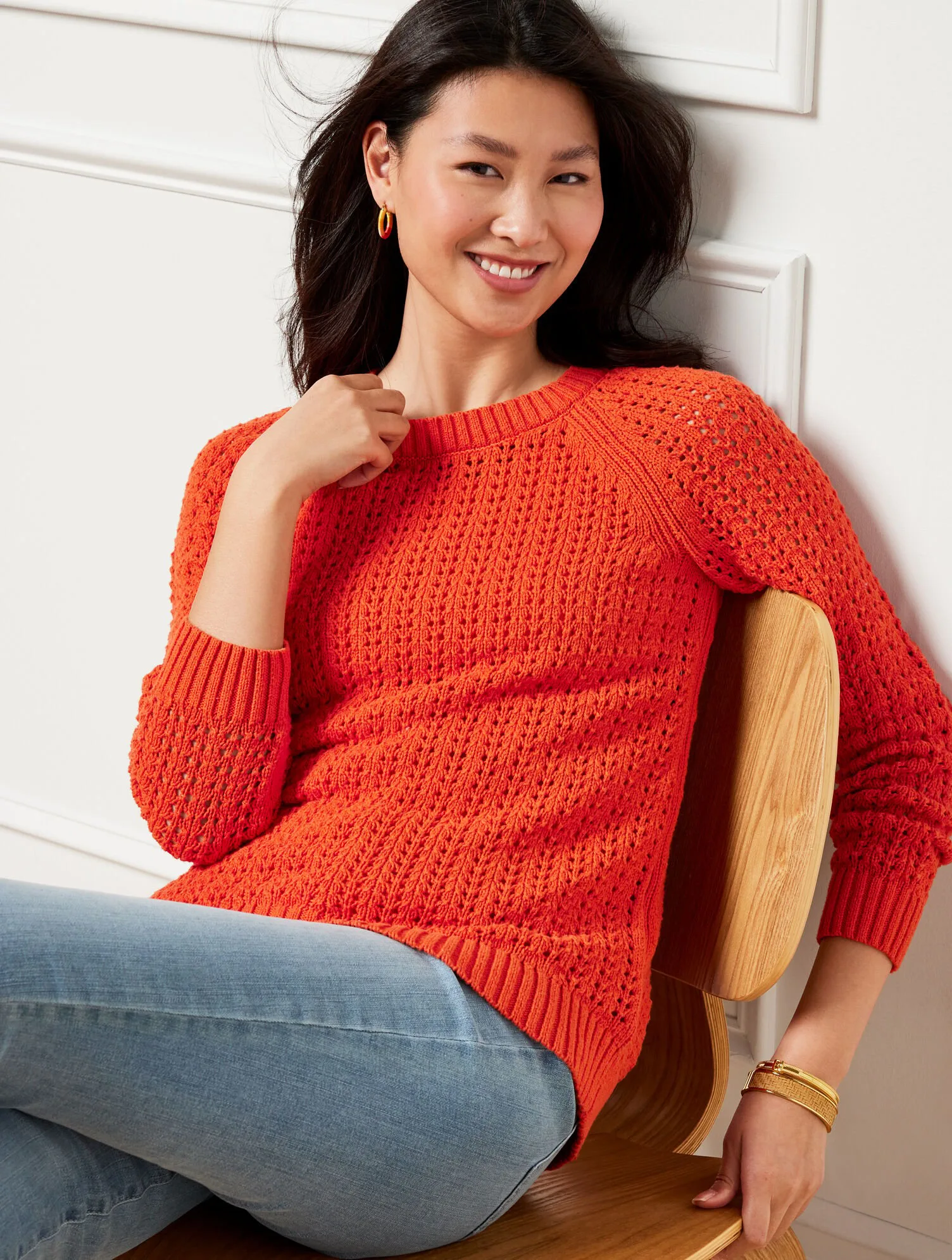 2
Open Stitch Sweater
Talbots
$89.50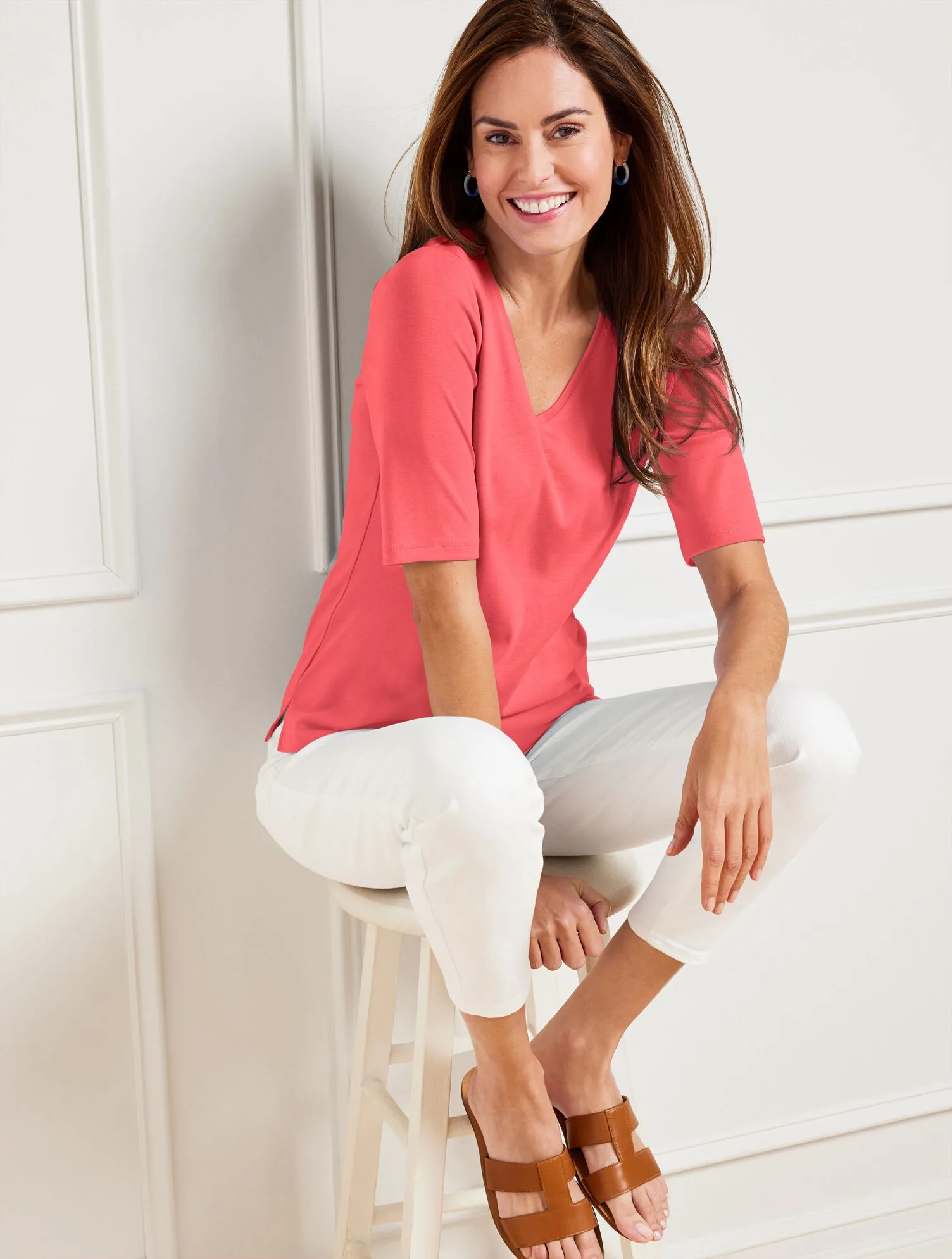 3
Pima V Neck Tee
Talbots
$44.50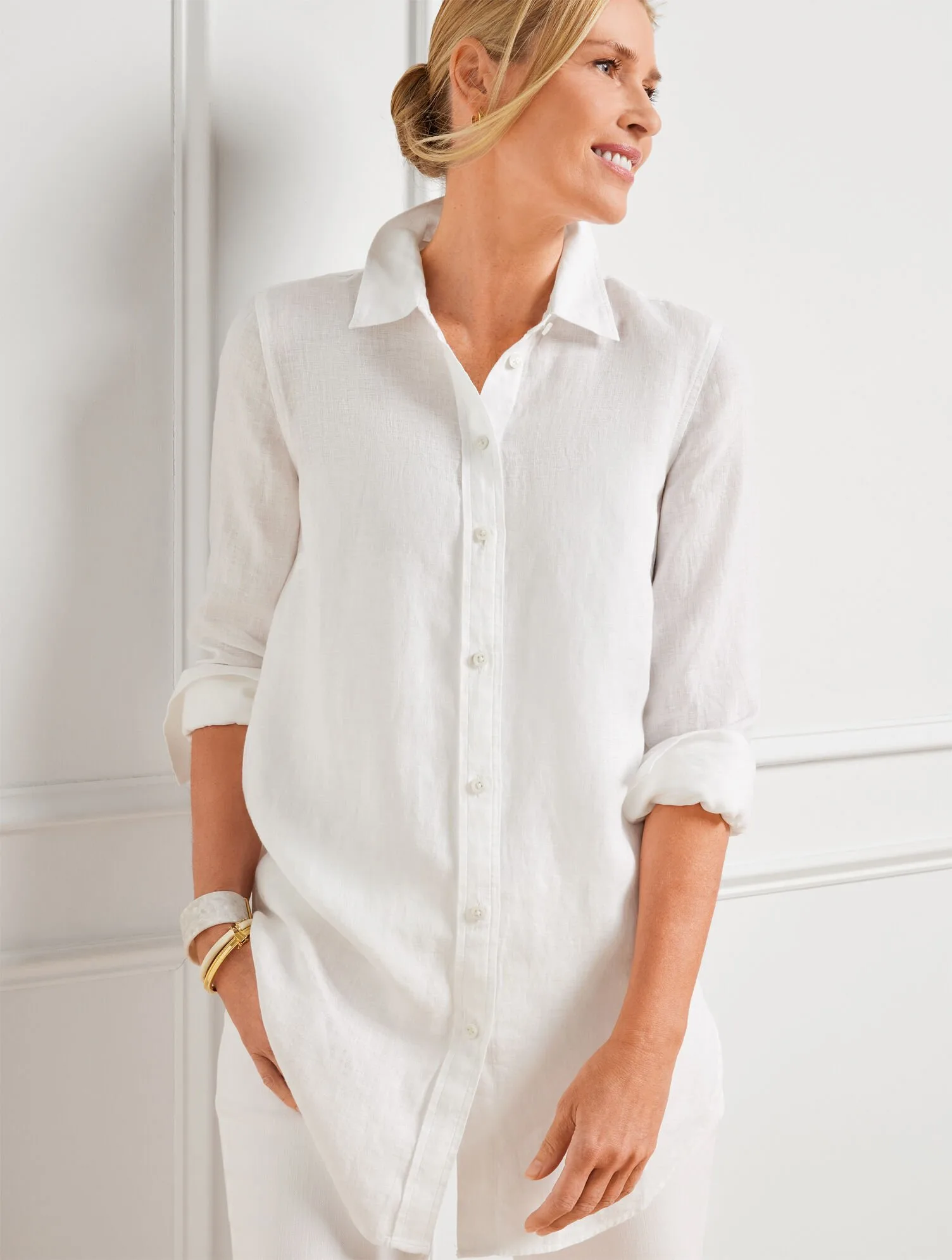 4
Linen Boyfriend Shirt
Talbots
$99.50
Thank you for supporting our brand partners.
#mytalbots, #talbotspartner, #talbots, #modernclassicstyle, #greatstylerunsinthefamily, #ad, #sponsored