Our final Gift Guide of the season, Bougie Gifts on a Budget, was the most fun to pull together.
These options are under $40, and some are well under $40. They are perfect for the person on your list who you'd like to treat to a bit of indulgence without busting your budget.
If you're looking to get a big impact out of a small budget, an easy tip is to search the high-end department store websites. Saks, Neimans, and Bergdorfs have unique gifts for under $50.
And if you have a few extra dollars to spend, opt for their gift box and wrap. 🙂
Gift Guide: Bougie Gifts on a Budget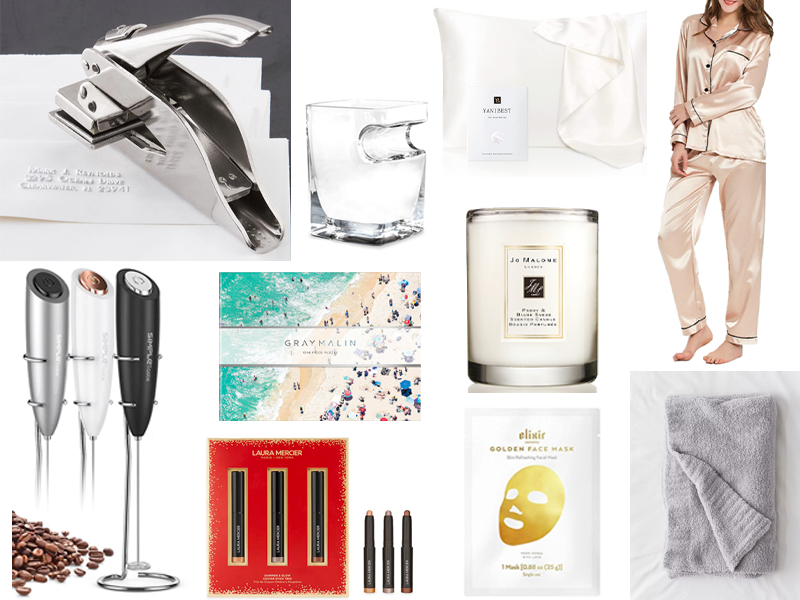 Below is a around up of some of my favorites items that make great gifts. They stand alone, or can be used as part of something bigger.
At the time this post was published, all of these will be delivered before Christmas, but be sure to check as this year shipping delays should be expected.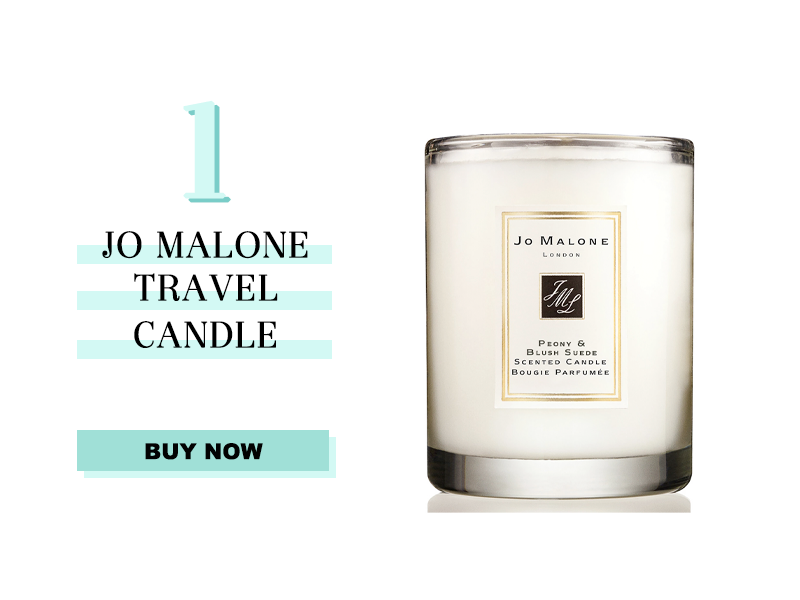 Jo Malone Travel Candle, $30.60
Jo Malone's Peony & Blush Suede is my all time favorite scent. While their perfume and candles are quite expensive, this 2 oz travel candle is on sale for $30. It would make a lovely holiday thank you gift.
Available at Macy's, use code FRIENDS for discount.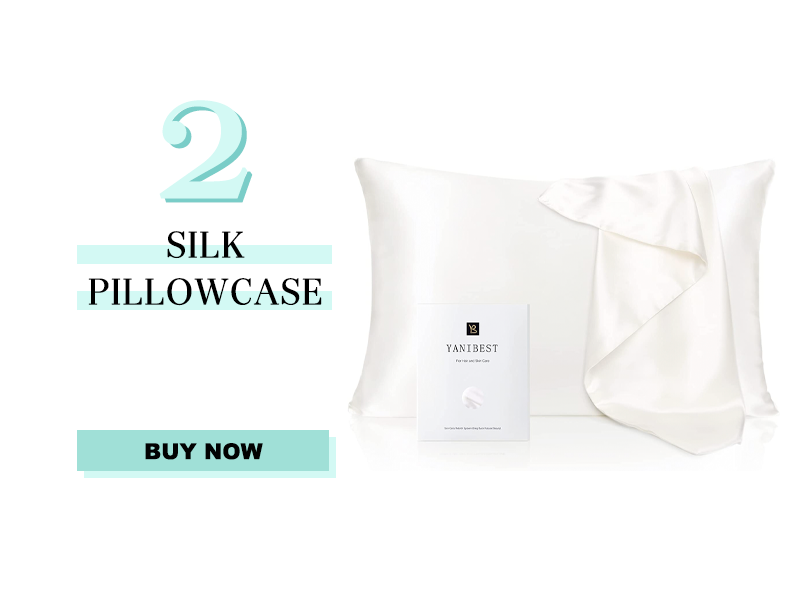 Silk Pillowcase, $24
Last month, I was treating myself to a Hydrafacial, and my facialist reminded me how important it is to change out your pillowcase more frequently than you change your sheets.
Like every two nights.
So I went home and started to look for an affordable alternative to my Slip Silk pillowcase, since I can't afford a back stock of them.
I ended up ordering three of these silk pillowcases and am very pleased the quality. They also wash well ( I wash them on delicate). Perfect for a gift exchange with a $25 budget.
Why sleep on silk?
Aside from feeling luxurious. Silk is cooling and soft. It helps prevent hair breakage, protects your skin from wrinkles if you are side sleeper (me!) and won't rub off your skincare.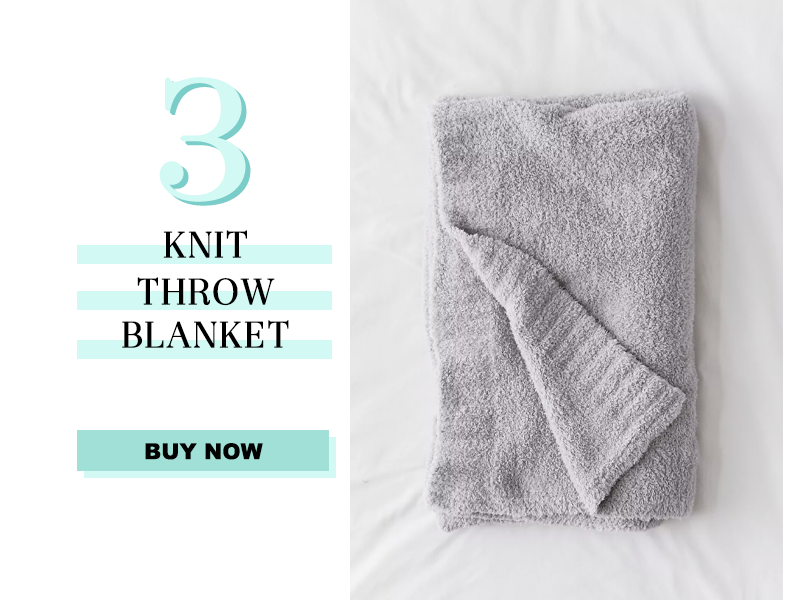 Knit Throw Blanket, $39
One of my daughters is obsessed with blankets. Although, in fairness, she has the coldest room in the house. She walks around the wrapped like a burrito in the morning and night.
And on her wish list this season is more blankets. The softer, the better.
So I ordered her this knit throw, which is supposed to be the best dupe for the popular Barefoot Dreams Blanket.
It is a fantastic $40 gift. And you can add to it by wrapping it in a satin ribbon and adding a book or journal.
Available at Urban Outfitters.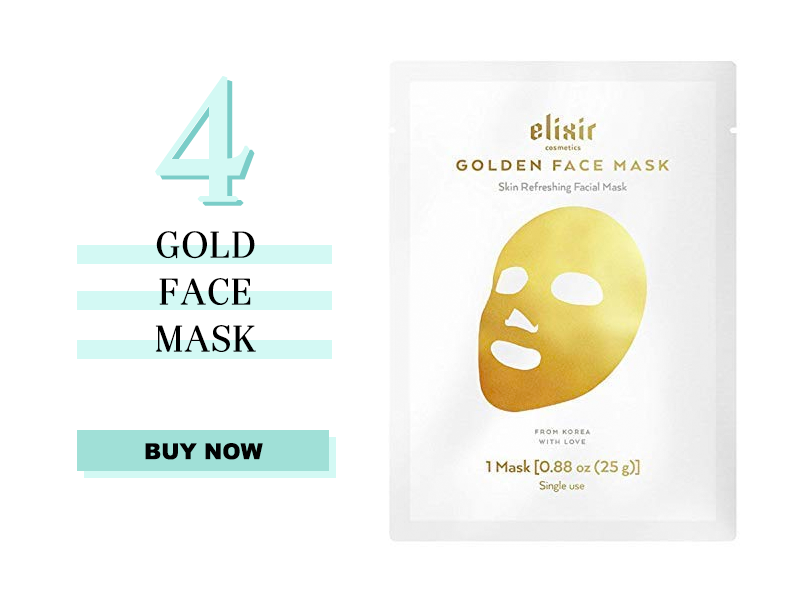 Gold Face Mask, $16
I first purchased these gold face masks back in 2018. I remember they showed up (after I forgot I ordered them) and I thought they were going to be a total waste.
I ended up being so pleasantly surprised by the quality that now I always have them on hand.
I like to put one on before a night out. Your skin will be hydrated and look glowy, and you'll be shocked how little makeup you'll want to wear.
Add this to your teen's stocking, or buy a few and tie with a red ribbon to give to a girlfriend. 😉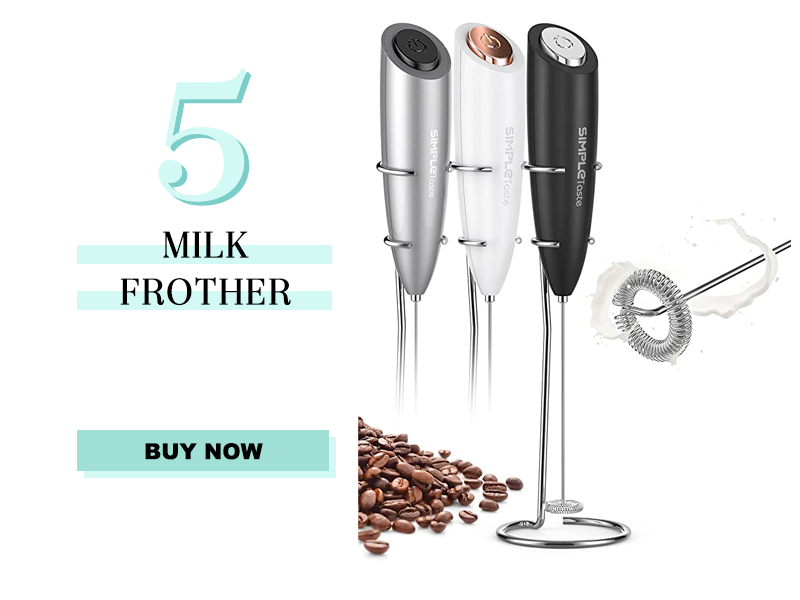 Milk Frother, $13
I mentioned that we recently splurged on the Jura A1 coffee maker. We drink copious cups of coffee around here, and we rarely get Starbucks these days, so it works out to be pretty affordable in the long run.
I added this milk frother to the order to lean into our fancy morning cup of joe. I'll use it to froth some warm almond milk creamer.
But as a gift? So cute!
Pick up a holiday mug, grab some hot chocolate, and you have an inexpensive and "sweet" gift for a neighbor or hostess.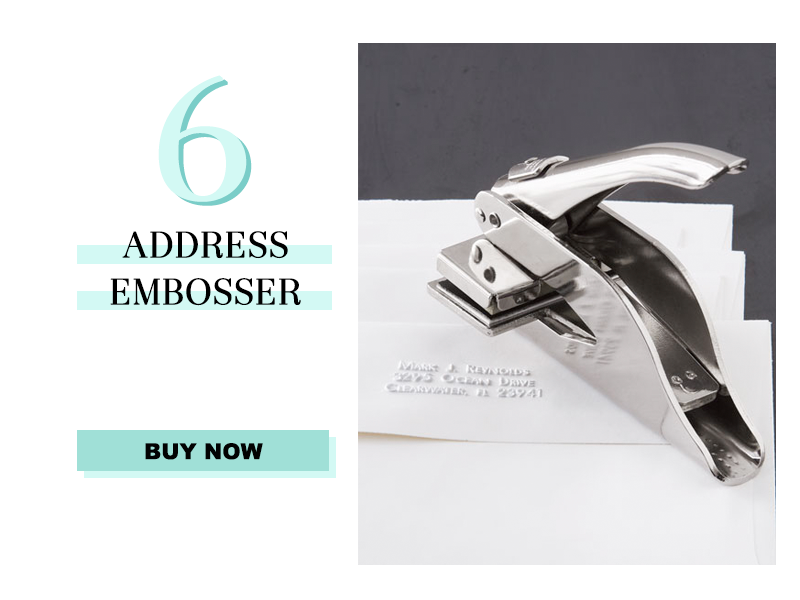 Address Embosser, $30
I cannot BELIEVE this address embosser is only $30. It would be a gorgeous gift for a bride-to-be or newlywed, or a young woman with her first apartment, or someone like me who just loves stationary.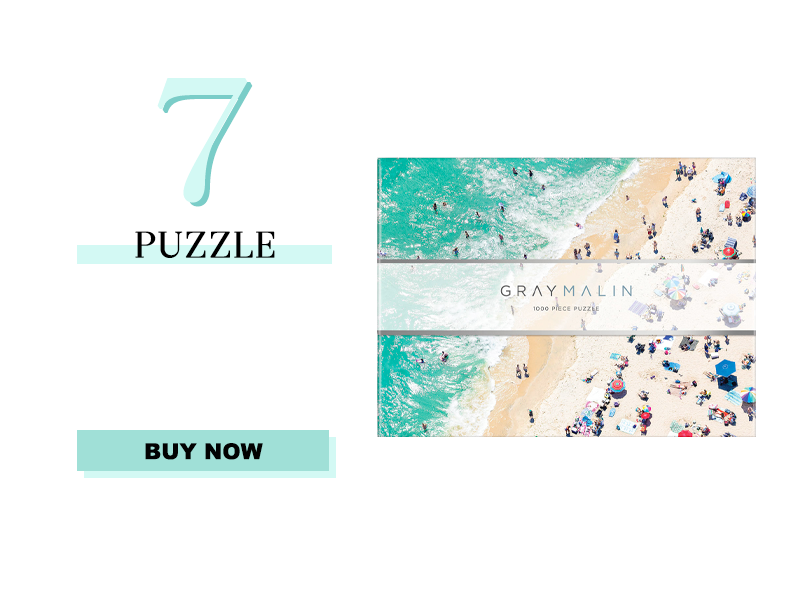 Puzzle, $25
During those first early weeks of COVID, puzzles became hot commodities. We bought one to do while hanging at home, and it started a fun tradition. Now we love having a puzzle out on the table during a snowstorm, or at the beach in the summer.
Bring one if you are staying at someone's home for a stretch of time, or give one to that person on your list who has everything.
Available at Bergdorf Goodman.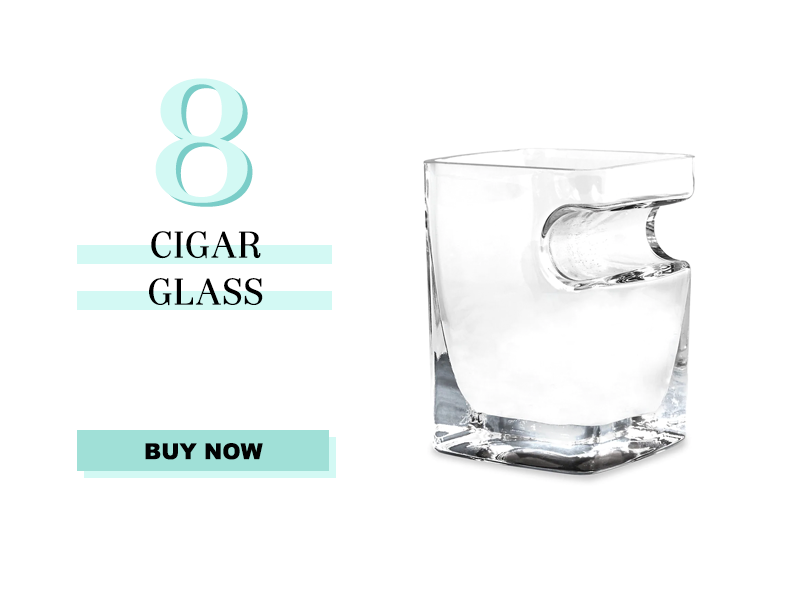 Cigar Glass, $25
I had to include this cigar glass because my husband and his friends have started to have a cigar outside at night when they are all together. Or sometimes I find him on the patio by himself when he needs to get away from all the female energy in the house.
This glass is in my cart so he can have his cigar, and favorite drink, like a proper gentleman.
Available at Saks Fifth Avenue, take 10% off with code SHOP10.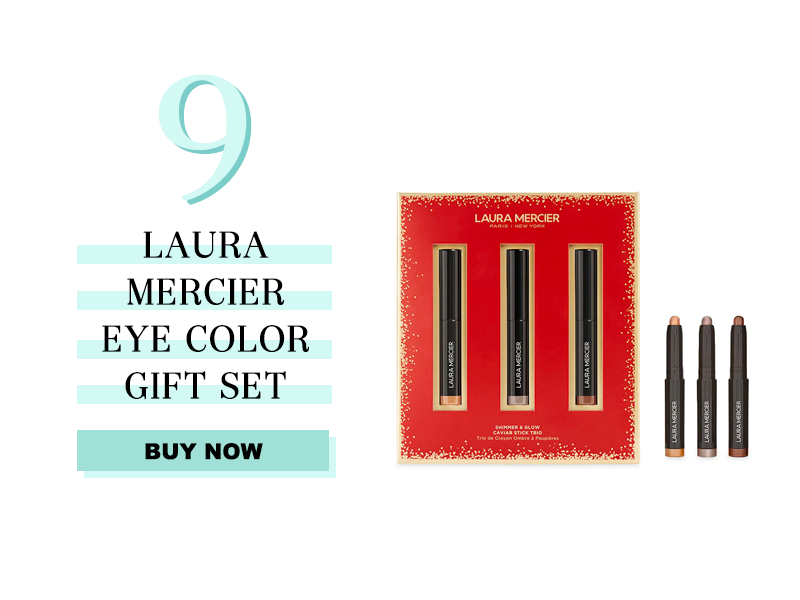 Laura Mercier Eye Color Gift Set,$29
I featured a similar Laura Mercier Trio during the Nordstrom Sale in July, and they sold out almost immediately. Her eye color sticks are fabulous. They are cream-based, so you can wear as little or as much as you like and create a natural, unfussy eye in seconds.
Pick this up for any makeup lover on your list.
Available at Saks Fifth Avenue.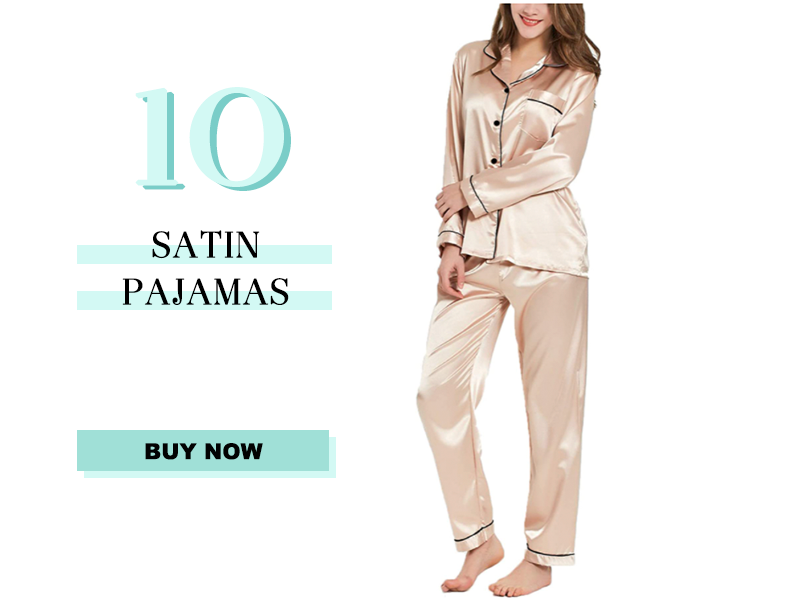 Satin Pajamas, $30
Finally, I can't have a bougie gifts on a budget list without highlighting my bougiest budget-friendly purchase of the year.
Currently, I have nine pairs of these. NINE. They are the only pajamas I wear.
My husband is probably sick of seeing me in them, but it's better than an old college tee and flannels.
The value ($30!) and quality are incredible. They wash extremely well and don't shrink, pill or fray. (You can see my original post here.)
Select from dozens of prints, patterns, and colors. Sizes range from XS – 3X; buy your regular size.
Need some more inspiration?
Check out our all of our 2021 Gift Guides here.
Our Style Content is Inspired by Our Readers
Our readership inspires all of our posts and this post is not sponsored or paid for by the brands or retailers featured.
Recommendations are based on my experience as a personal stylist and wardrobe consultant for over a decade. I worked with busy, down-to-earth women who wanted to look chic and feel confident but were often confused by so much of retail.
Some links are affiliate links, which means if you purchase via our site, we receive a small commission.
If you enjoy our content and would like to help us grow, please follow on Instagram and join our Private Facebook Group to access more advice and exclusive in-depth conversations with other like-minded women.
Learn about our mission to help women look and feel their very best, every day, here.
Sign Up for Daily Content and Receive Our Free Classic Wardrobe Checklist