Our final Gift Guide of the season, Bougie Gifts on a Budget, was the most fun to pull together.
These options are under $50, and some are well under $40. They are perfect for the person on your list who you'd like to treat to a bit of indulgence without busting your budget.
If you're looking to get a big impact out of a small budget, an easy tip is to search the high-end department store websites.
And if you have a few extra dollars to spend, opt for their gift box and wrap. 🙂
https://amzn.to/3VRW9W3 in cream velvet
https://amzn.to/3UxTWOG
https://shopstyle.it/l/bPI99
https://shopstyle.it/l/bPJaL
https://shopstyle.it/l/bPJgp
https://shopstyle.it/l/bPJfm in grey
https://amzn.to/3VWykN1
Silk Pillowcase, $24 keep on list
Satin Pajamas, $30
Address Embosser, $30
Gift Guide: Bougie Gifts on a Budget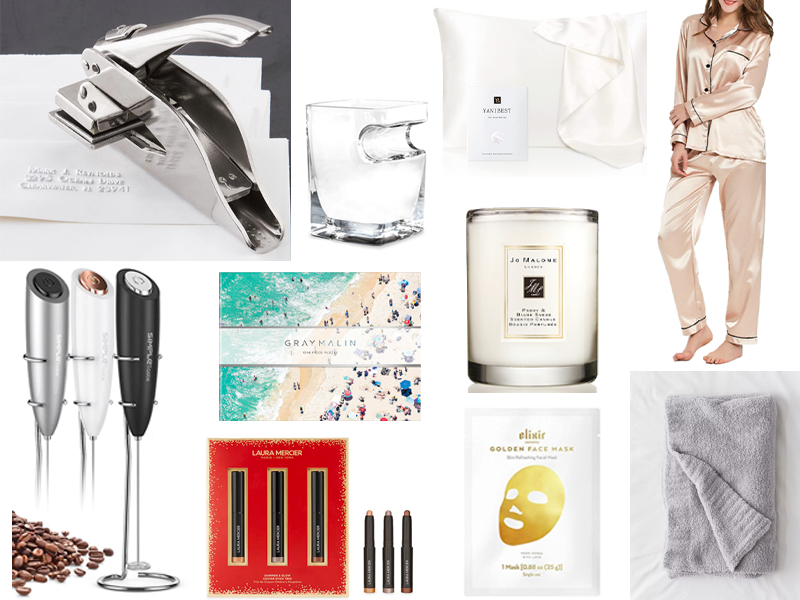 Below is a around up of some of my favorites items that make great gifts. They stand alone, or can be used as part of something bigger.
At the time this post was published, all of these will be delivered before Christmas, but be sure to check as this year shipping delays should be expected.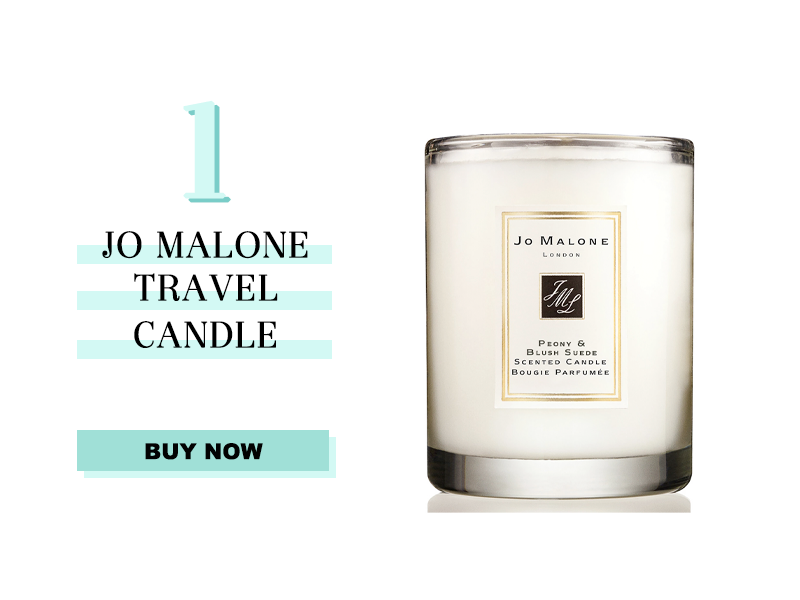 Jo Malone Travel Candle, $30.60
Jo Malone's Peony & Blush Suede is my all time favorite scent. While their perfume and candles are quite expensive, this 2 oz travel candle is on sale for $30. It would make a lovely holiday thank you gift.
Available at Macy's, use code FRIENDS for discount.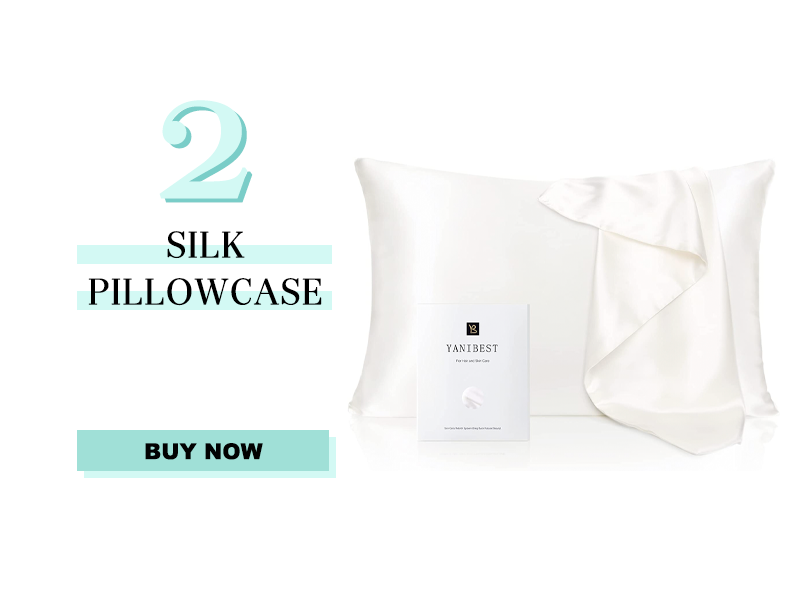 Silk Pillowcase, $24
Last month, I was treating myself to a Hydrafacial, and my facialist reminded me how important it is to change out your pillowcase more frequently than you change your sheets.
Like every two nights.
So I went home and started to look for an affordable alternative to my Slip Silk pillowcase, since I can't afford a back stock of them.
I ended up ordering three of these silk pillowcases and am very pleased the quality. They also wash well ( I wash them on delicate). Perfect for a gift exchange with a $25 budget.
Why sleep on silk?
Aside from feeling luxurious. Silk is cooling and soft. It helps prevent hair breakage, protects your skin from wrinkles if you are side sleeper (me!) and won't rub off your skincare.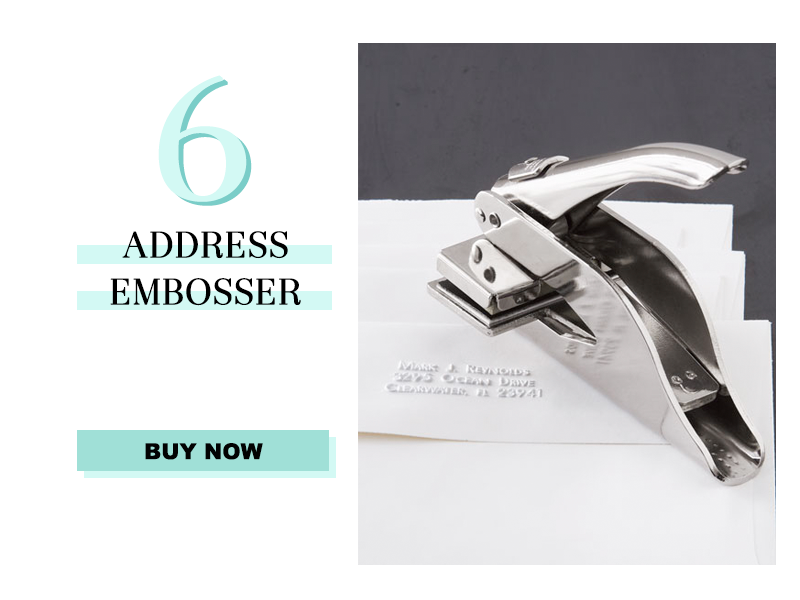 Address Embosser, $30
I cannot BELIEVE this address embosser is only $30. It would be a gorgeous gift for a bride-to-be or newlywed, or a young woman with her first apartment, or someone like me who just loves stationary.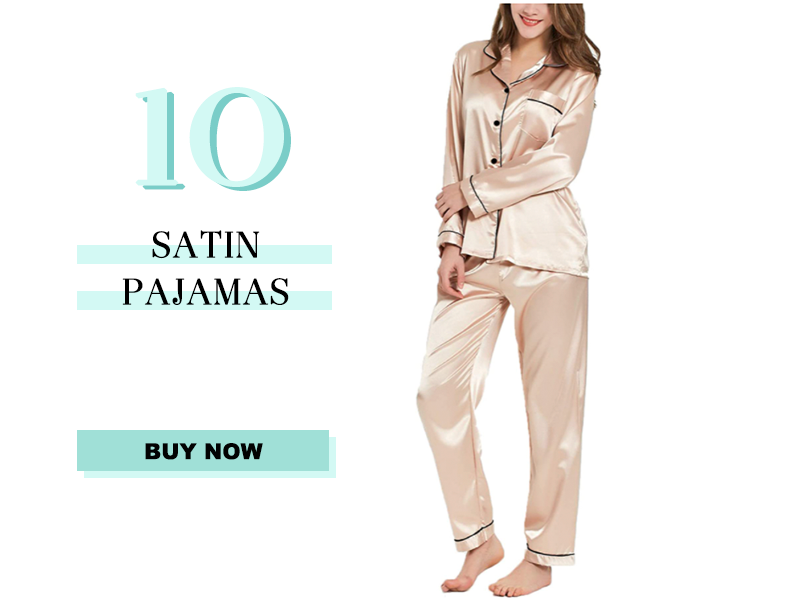 Satin Pajamas, $30
Finally, I can't have a bougie gifts on a budget list without highlighting my bougiest budget-friendly purchase of the year.
Currently, I have nine pairs of these. NINE. They are the only pajamas I wear.
My husband is probably sick of seeing me in them, but it's better than an old college tee and flannels.
The value ($30!) and quality are incredible. They wash extremely well and don't shrink, pill or fray. (You can see my original post here.)
Select from dozens of prints, patterns, and colors. Sizes range from XS – 3X; buy your regular size.