I love the look of heels.
They give us height, elongate our legs and elevate even the simplest of outfits.
But, heels aren't practical for my everyday life – especially these days.

Maybe you feel the same.
What I need is a chic and comfortable flat.
So when you're swapping a heel for a flat, you want to keep a few things in mind.
6 Comfortable Flats to Wear When You Can't Wear Heels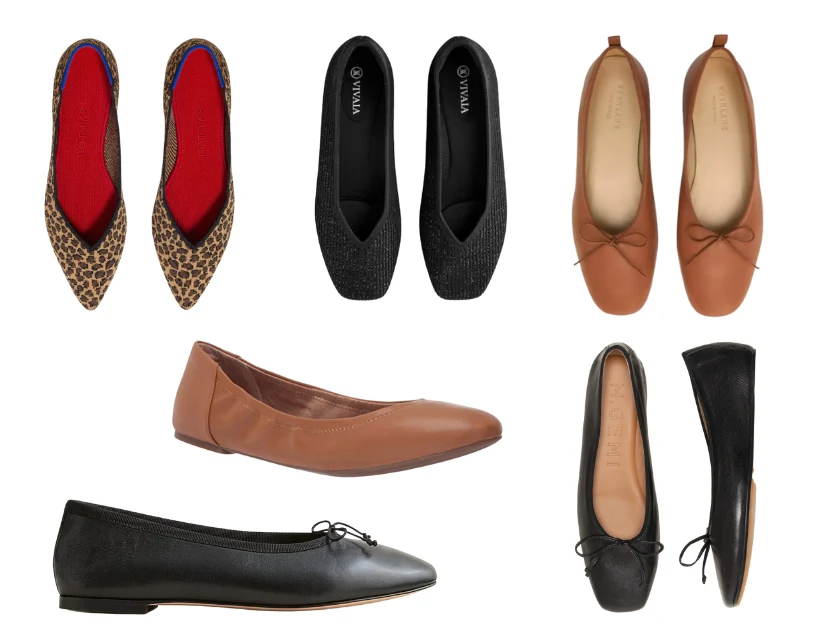 Embrace tailoring
If flats are your go-to, you may need to have your clothes tailored.
Have pants and skirts hemmed; having some fullness taken out of the leg of your pants may also be helpful so they don't seem oversized and overwhelm your frame.
Full-length pants should have a break, which means the bottom of the hem slightly puddles (like a curtain on the floor) on top of your shoe.
Bring the shoes you plan to wear to the tailor when you have things fitted to ensure your best length.
This leads me to my next point.
You will need two pairs of pants.
If you swap between high heels and flats with regularity (say it with me now), YOU NEED TWO PAIRS OF PANTS.
There are no magic pair of full length pants that you can wear with both heels and flats.
You'll need a few pairs you can wear with flats, and a few you can wear with heels.
Tip: Some of my former clients would buy two pairs of their favorite pants and alter accordingly.
Proportions Matter
When you wear flats, you have to learn to notice the subtle difference in how clothes lay on the body in a flat vs. a heel.
Often, a heel helps garments drape properly, and a flat can feel frumpy and off-balance.
For example, extra wide-leg, full length pants are a no-go with flats because they require height to work (for the most part).
They tend to look better with some kind of heel and a shoe with weight – like a block heel or a platform sole.
Conversely, a wide leg ankle-length pant looks fantastic with a flat.
Flats are Super Chic
Trend forecasts tell us that flats, especially ballet flats will emerge as an important category for Spring 2023.
And they'll have longevity, so you'll be able to wear them for seasons to come.
Play with proportions, have your clothes tailored to fit your specific needs, and keep the line of your leg length with an elongated toe box and you'll be in good shape to swap out your heels for some flats.
Scroll below for my top picks.
There is something for everyone from an investment pair to under a $50 option.
Our Favorite Comfortable Flats
Personal Favorite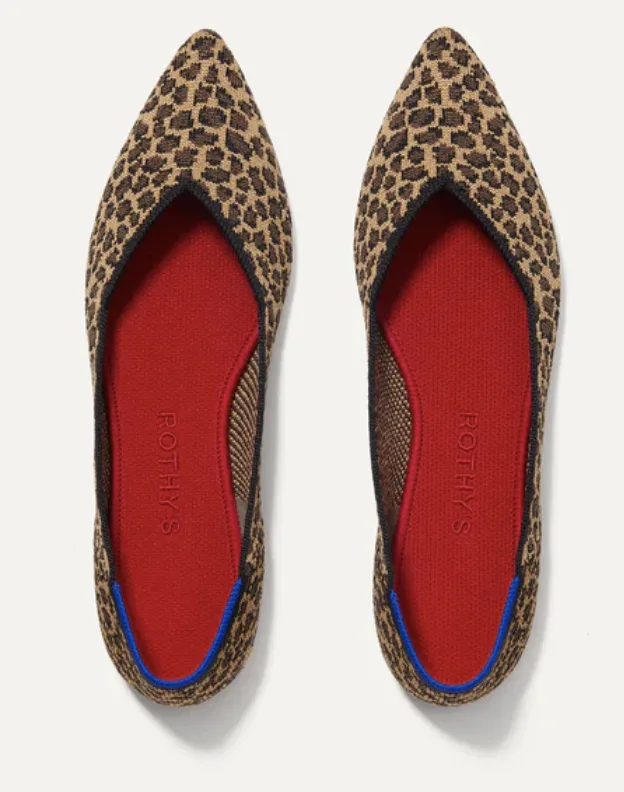 Years ago I traveled around the country for work and bought these specifically for running in airports.
But they've quickly become my overall favorite flat for daily, at home wear.
Sustainably made from recycled plastic bottles, Rothy's mix being eco-friendly with sophisticated style.
You need to give them a day or two to break in, but once they do, you'll love the look and comfort they provide.
My favorite style is their The Point. They are available in an array of colors and patterns to work in any and every wardrobe.
Consider buying a half-size up.
Bonus points for being machine washable!
Modern Classics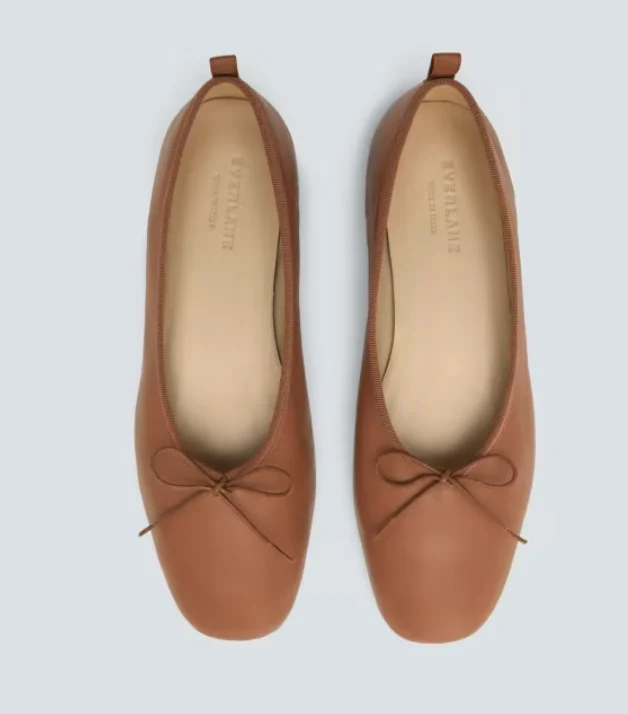 2
The Italian Leather Day Ballet Flat
Everlane
$140.00
Inspired by true ballet slippers with a square toe and a higher throatline.
These are crafted with buttery soft Italian leather, a cushioned insole for all-day wearability, and an outsole that is made of low impact, recycled leather.
They receive rave reviews for both comfort and style, priced well for the quality and stylistically will work with just about any outfit.
Available in a range of classic colors, up to a size 11 including half sizes.
Best Under $100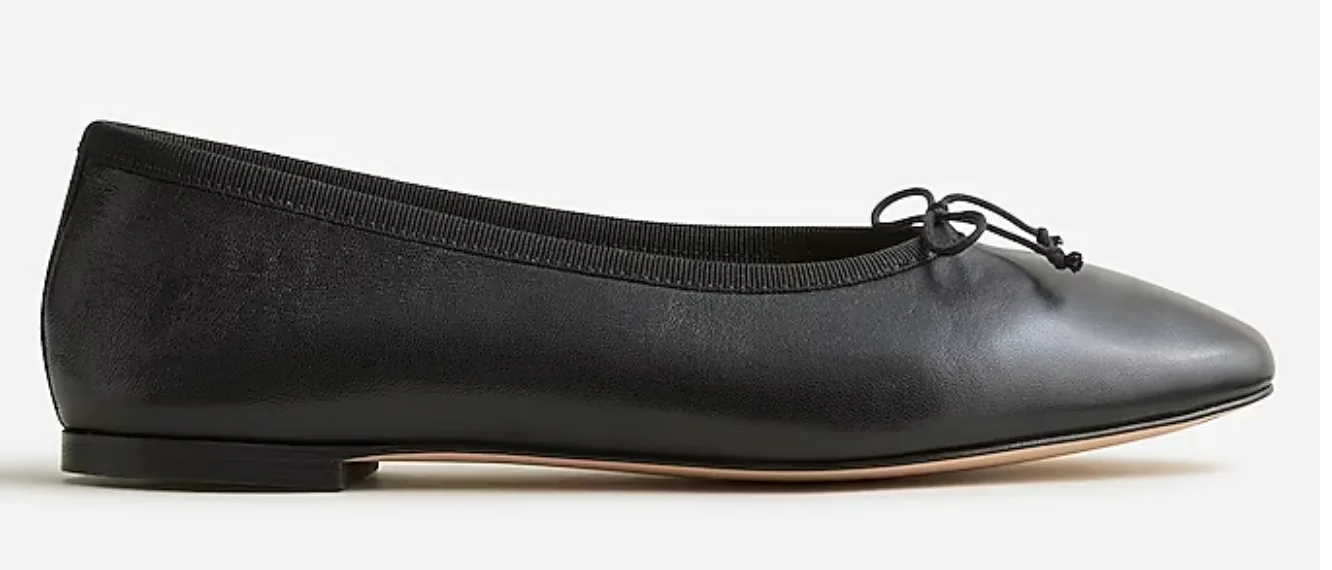 3
Zoe Flats in Leather
J. Crew
$100.00
If you want something traditional with real staying power, for under $100, scoop up the Zoe Flats at J.Crew while they are on sale for under $100.
Colors are limited but black is available in a full size range.
These are great for work, travel or to pair with a simple jean and white tee shirt outfit.
Best Price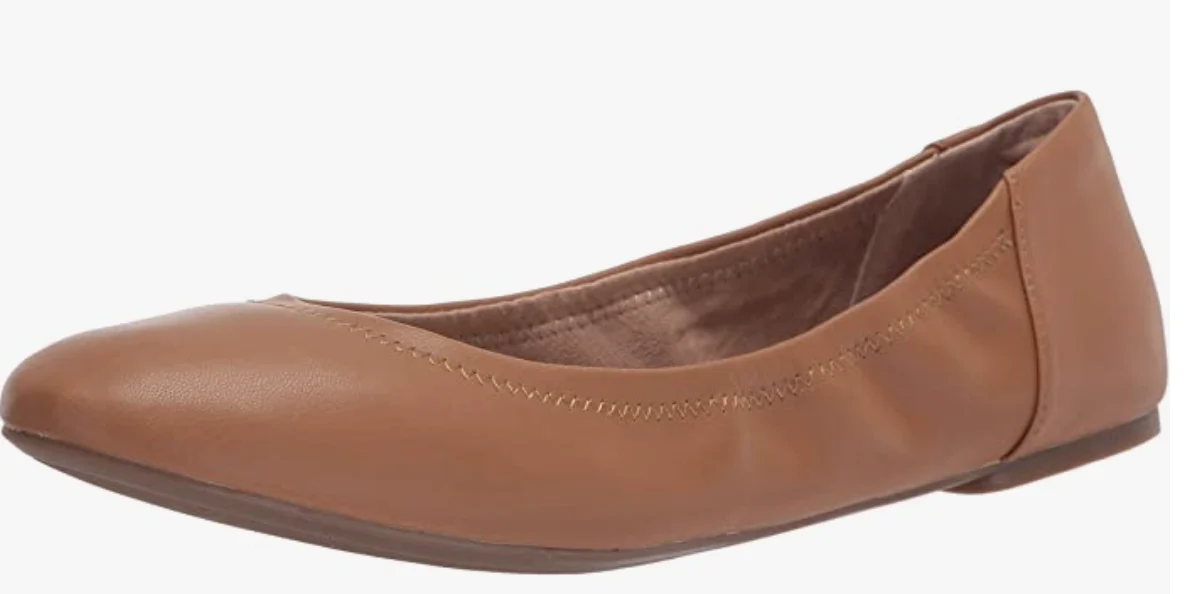 4
Belice Ballet Flat
Amazon
$25.00
With over 60,000 FIVE star reviews, this under $25 flats fill a few voids.
First, they are ideal commuter shoes for warm weather. Allowing you to walk to the office and change into your "outfit" shoe when you get to your office.
They would also be great for our teacher friends who needs something practical and affordable with a range of color options so you can still add some personality.
Finally, throw them in your suit case or carry on if you're traveling and need a basic shoe that will be comfy and blend into the looks you are packing.
Best for Wide Feet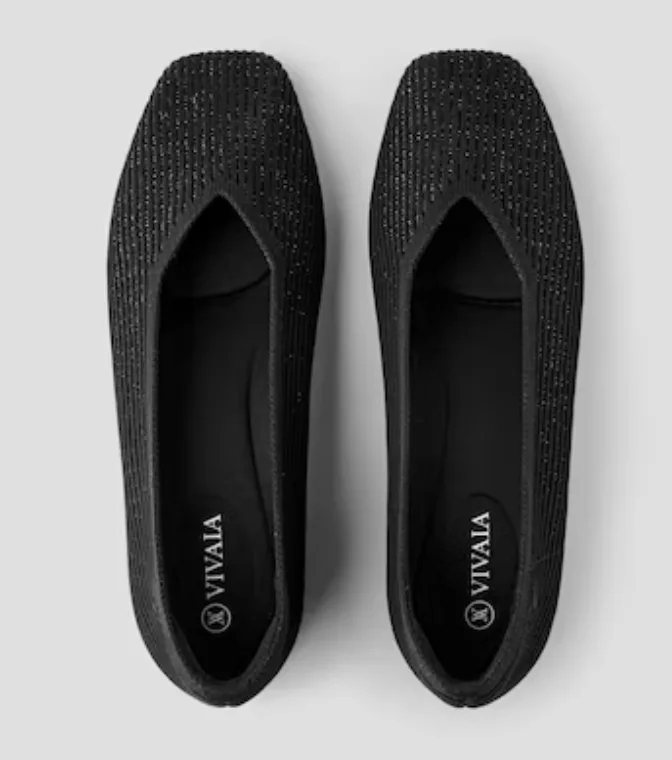 5
Margot Flat
Vivaia
$97.00
You read that right, it's a wide option.
If you like the idea of Rothy's and the shape of a ballet flat, consider the Margo flat from Vivaia for under $100.
They get rave reviews for comfort and the company specifically designed them so women with wide feet and or bunions had options.
Worth a Little More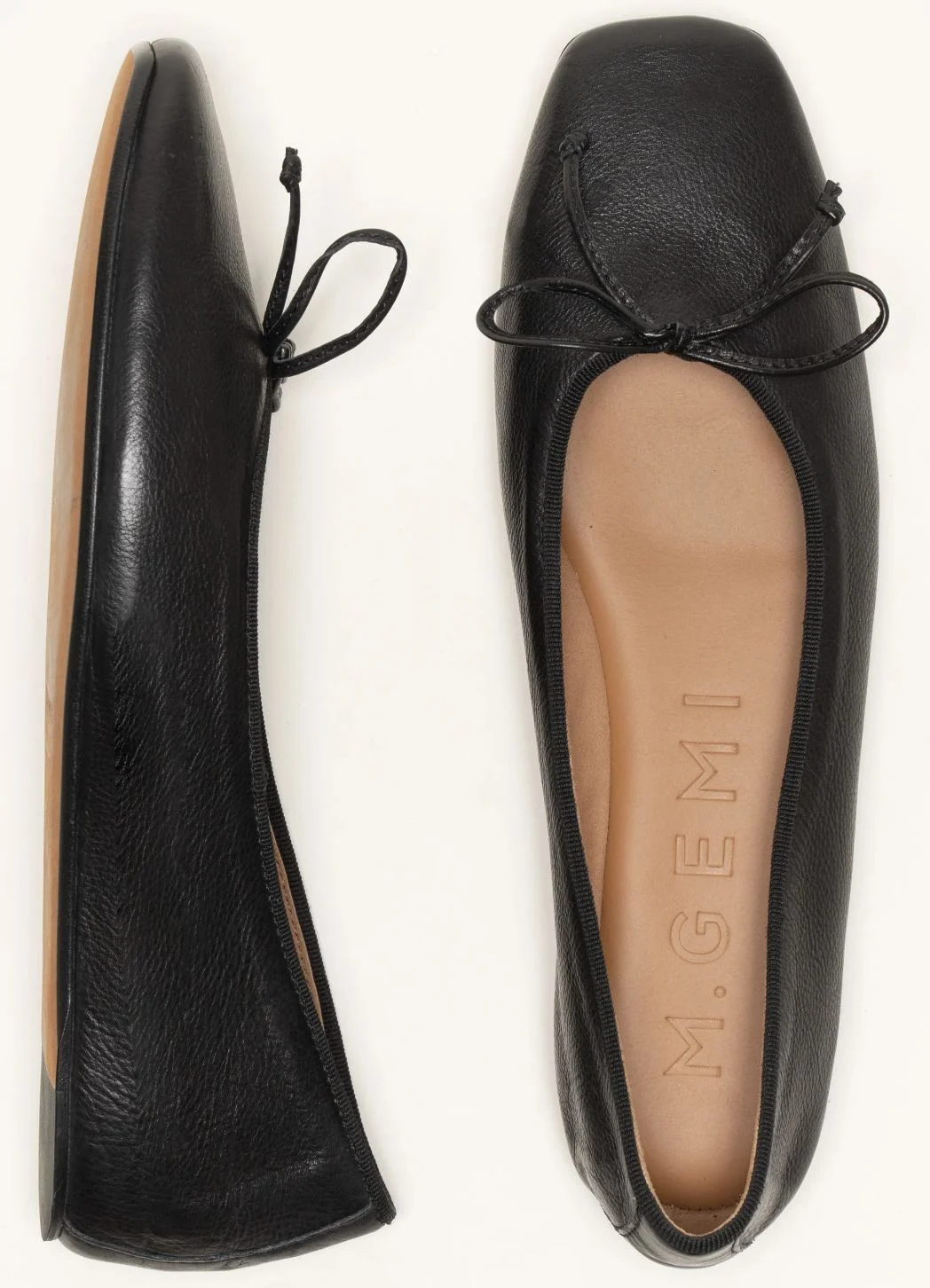 6
The Danza
M. Gemi
$248.00
Finally, our readers love M.Gemi know for their gorgeous hand craftsmanship.
And The Danza is a fantastic shoe, that looks like a traditional flat but has a hidden wedge that gives that extra little bit of comfort and support.
Available in six colors in half sizes up to a 42.