I recently used Warby Parker to purchase new prescription glasses and sunglasses and I had such a wonderful experience that I wanted to share it with all of you! (note: this is not a sponsored post.)
Our Unsponsored Review of Warby Parker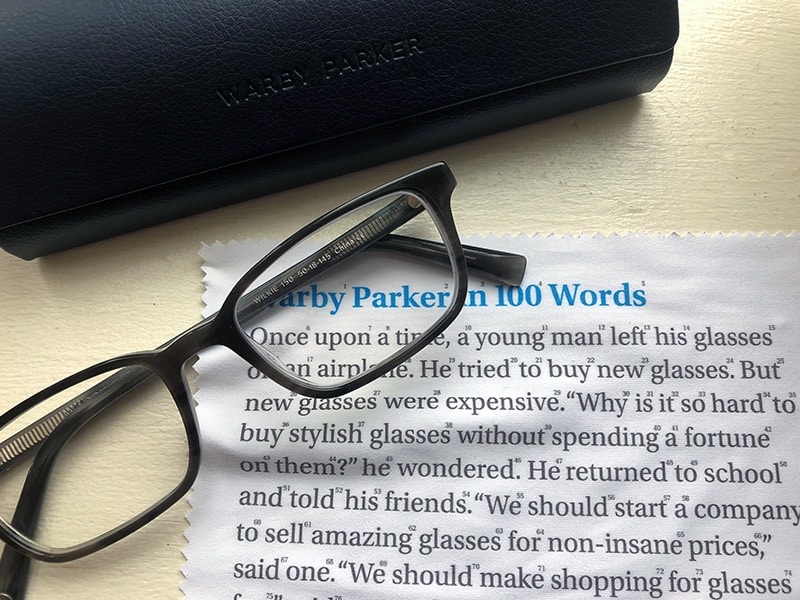 Price Point
The price point is what initially drew me to Warby Parker. I have spent HUNDREDS on glasses that were just ho-hum at other retailers, but since you wear your glasses so often, you really should go for a pair that knocks it out of the park.
At Warby Parker, most pairs will set you back just $95, which includes the frames AND lenses. But what really sold me on this company is their Buy A Pair, Give A Pair program. When you buy a pair of glasses for yourself, a pair is distributed to someone in need.
What's not to love about that? Brands who embed transparent social responsibility policies into their business model are becoming increasingly popular.
Toms, who makes popular casual shoes, is another brand that has a similar One for One program. Cuddle + Kind, who sells ethically-produced hand-knit dolls for children, donates 10 meals to children in need for every doll sold. I love supporting businesses who also do some good for this world.
How it Works
I used their iPhone app to browse through their frame options. It's a well-designed app which shows each pair on a model, complete with virtual head turn, and lists the measurements. This is helpful so you can compare the measurements with your current pair.
I ordered five frames to try on at home. At no cost to you, they send the frames to your house so you can try them on and ask your friends and family for their opinion. The app even lets you make a little video of you modeling the glasses that you can send out for even more opinions, if you'd like.
When you're finished, you stick them back in the box, let them know your selection, and pop them back in the mail.
I was stuck between two options and I decided that I should get sunglasses too. So rather than do the home try on again, I went to their brick-and-mortar store in Center City Philadelphia. With Megan in tow, I made my final selections in less than five minutes. I picked the Wilkie and the Nancy.
A friendly associate took my pupillary distance with a device she had in her pocket. Then, she took a picture of the prescription I had from my eye doctor with her iPad and swiped my HSA card for payment.
We were in and out in 10 minutes, and both pairs of glasses arrived on my doorstep less than a week later.
Doesn't that read like a retail fairy tale? It kind of was!