I spent the first part of my career as a buyer for QVC, and one of my favorite parts of my job was procuring items for day-long programming.
"Event days," as they were called, were fast-paced, exhilarating, and so much fun.
Amazon Prime Day has a similar feeling, so I'm excited to cover the sale here on The Well Dressed Life.
I will say, though, that this is the most overwhelming sale to navigate.
If you're looking for something specific, for example, I need a new vacuum, you'll find a great deal.
But unlike other big sale days, I don't think this one is fun to browse.
There's A LOT you don't need.
By the time I finished up yesterday, I was in sensory overload.
So here's what I did.
Yesterday we featured our top Fashion Picks, these are stylish, affordable items that will help build out your wardrobe, and they don't look like they can from Amazon – you know what I mean 😉
Today, I'm highlighting their beauty deals because there are a lot of savings to be had on premium brands that we already love.
I use all of these products, with two new items I'm excited to try thanks to our readers recommendations.
Let's go shopping …
Amazon Prime Day Best of Beauty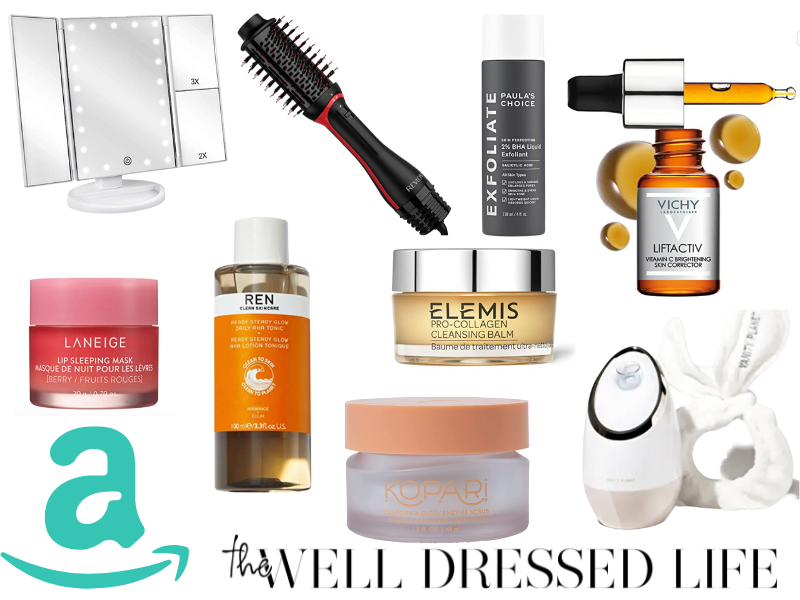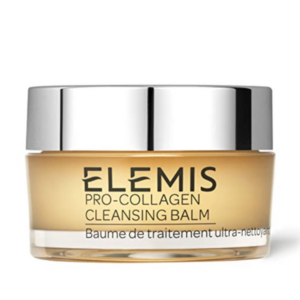 This has been on my to-try list for months so I scooped it up yesterday.
A cleansing balm is step one of your nighttime double cleanse, designed to remover all the makeup and grime from the surface of your skin.
This one has almost 10,000 five star reviews, which is bananas.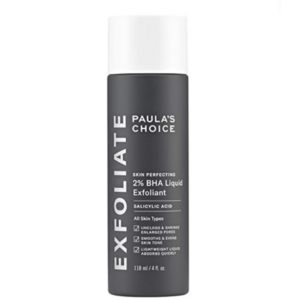 After our article last month about Skin Cycling, readers wrote in and raved about the Paulas Choice BHA Salicylic Acid Exfoliant.
And today it's on sale for $27.00.
I ordered it to try as a much less expensive option to the GoopGlow Exfoliant Dark Spot Sleep Mask I've been using, which I like, but I don't love for the price.
I love the LANEIGE Lip Sleeping Mask in Berry, and so do my teenagers.
We all have one on our bedside table.
It's thick and feels luxurious.
And at the prime deal price of $16, you can pick up a few for stocking stuffers.
If you are considering incorporating Vitamin C into your skincare routine, Vichy LiftActiv is a fantastic and affordable option.
It's under $20 on Prime Day and has over 10,000 five star reviews.
There are a ton of benefits to using Vitamin C in your morning routine, including brighter skin, boosted collagen and therefore a reduction in fine lines and wrinkles.
Pro tip: Keep in your fridge to help delay the oxidation process and always use with a sunscreen of at least SPF 30.
The REN AHA Facial Toner is a bottom of the jar product for me. I use every last once.
And it's become a Reader Fave too.
I use it in the morning, after cleansing and before serums and creams to help even out my skintone.
My skin texture has improved and it's also helped with pigmentation.
I started to use the Enzyme Exfoliating Face Scrub by Kopari, in April and I adore it.
It's very gentle.
After using it, my skin isn't bright red, which is a good thing.
And it's effective at leaving your skin feeling soft and smooth without drying it out. In addition, it's somewhat moisturizing on its own.
I use it two – three nights a week.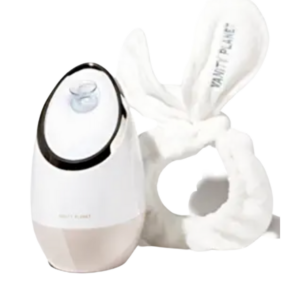 This Facial Steamer from Vanity Planet is proving to be one of my best beauty purchases in a while.

Face steaming is a great way to "open" up your pores so you can get a deeper cleanse and remove built up dirt and grim. It helps detoxify your skin and increases circulation.
The box says to use it 2-3 times a week, which seems lovely but not realistic. For now, I do it on Sunday during my weekly reset and I can see a difference. Plus, it feels wonderful.
It's an incredible deal on Prime Day, with a savings of 64%.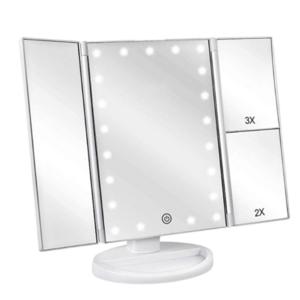 My daughter has this on the desk in her bedroom, and I'll admit I use it frequently.
It's super lightweight, gives 2 – 3 times magnification and 23 LED lights, so you everything, whether you want to or not.
Prime Days Sale price is awesome at only $24.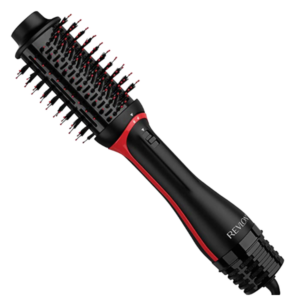 Years ago I discovered the original Revlon One-Step Volumizer Brush and I loved it so much I shared it with everyone I knew.
It was the first of its kind, leading a dozen other brands to launched their own versions.
Well there is a new iteration and it's awesome.
It's lighter, with multiple heat settings and 50% less heat exposure, so it won't fry your hair which was one big challenge of the original.
Pro Tip: You absolutely need to use a heat protector.
You asked and we answered!
If you missed our LIVE Well Dressed Woman Workshop for Fall 2022, you can now purchase the recording and eWorkbook!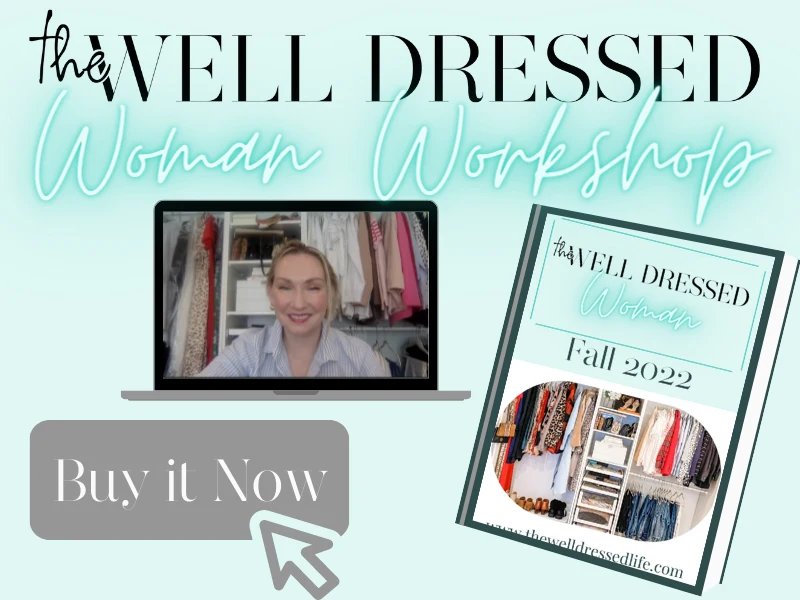 52 Outfits in 2022!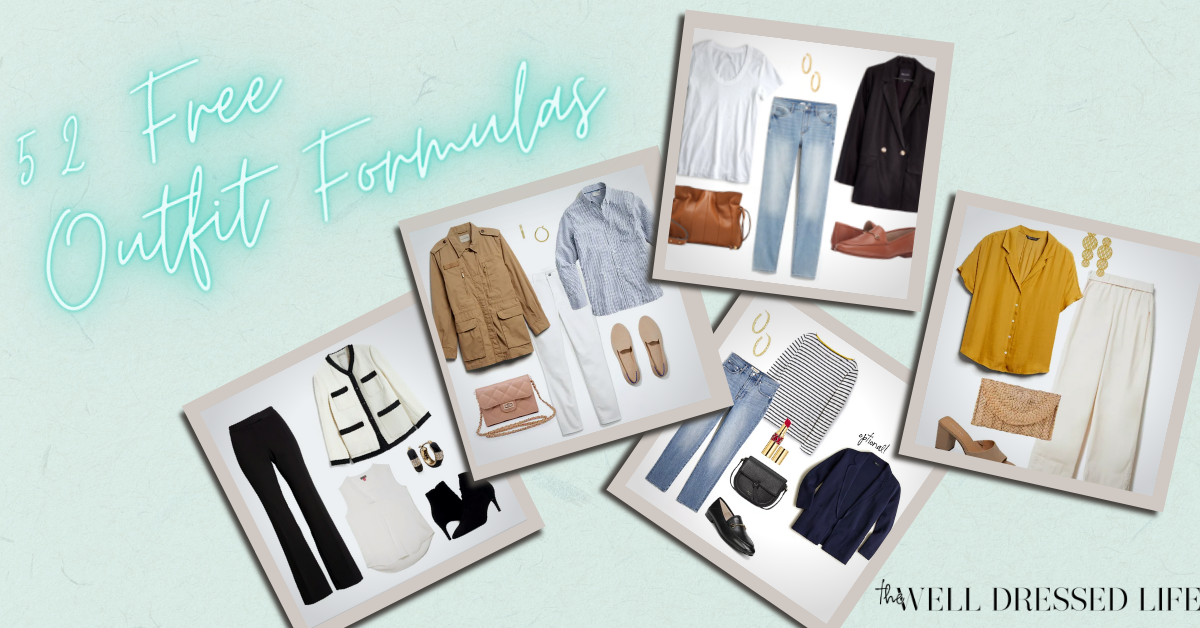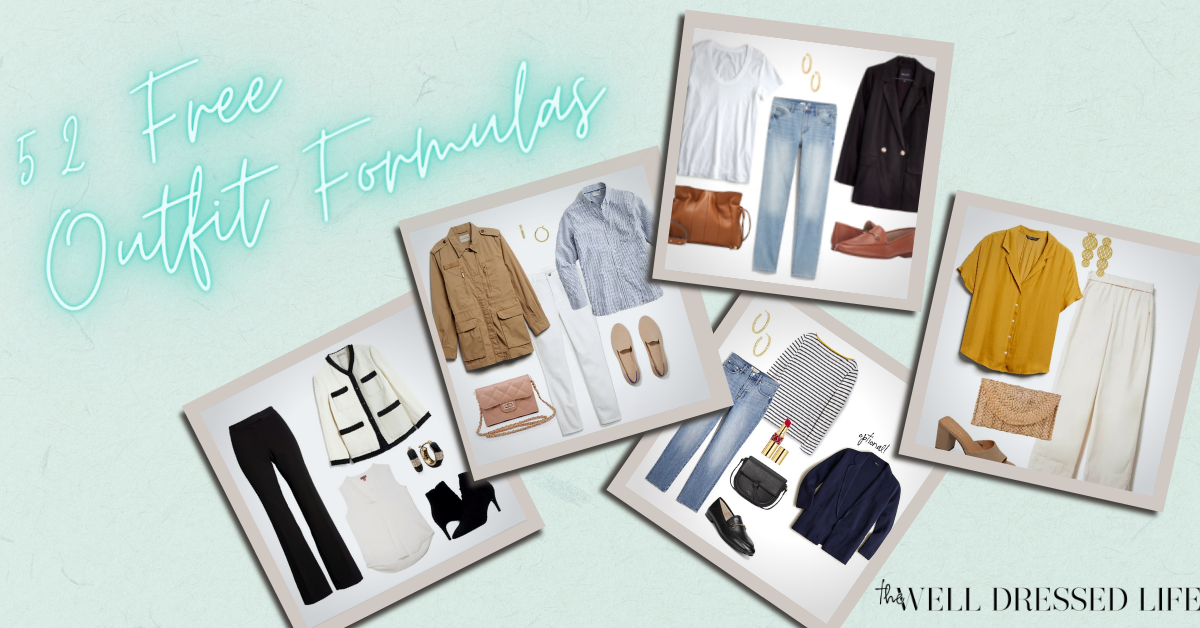 Follow Us on Instagram!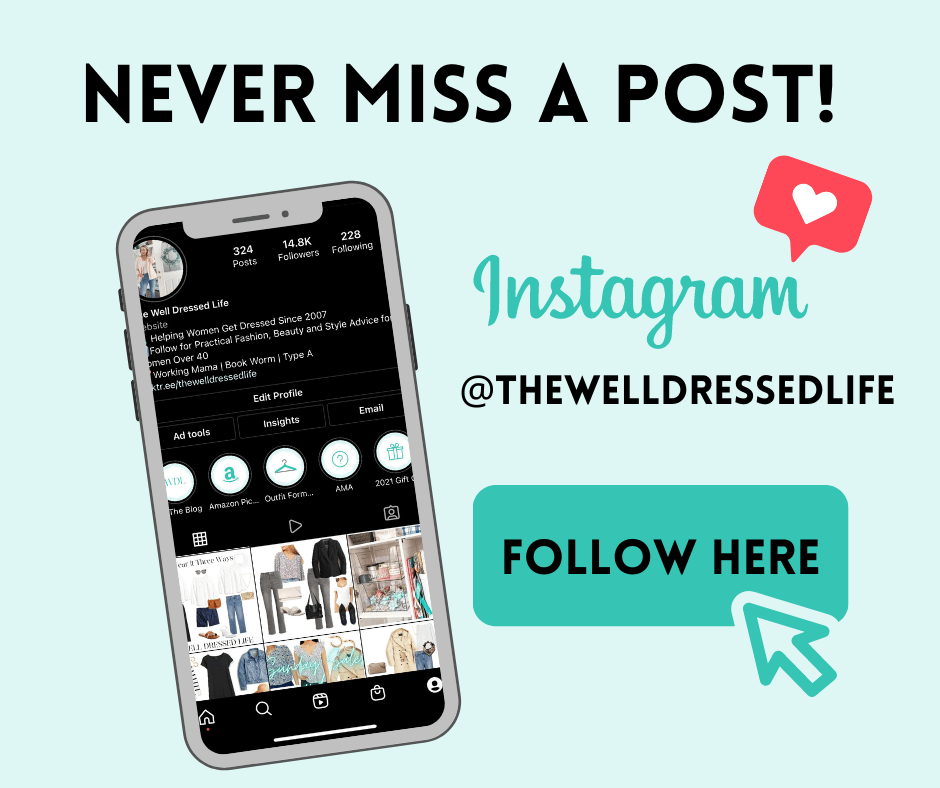 Our Style Content is Inspired by Our Readers
Our readership inspires all of our posts and is not sponsored or paid for by brands or retailers.
Recommendations are based on my experience as a personal stylist and wardrobe consultant for over a decade. I worked with busy, down-to-earth women who wanted to look chic and feel confident but were often confused by so much of retail.
Some links are affiliate links, which means if you purchase via our site, we receive a small commission.

If you enjoy our content and would like to help us grow, please follow on Instagram and join our Private Facebook Group to access more advice and exclusive in-depth conversations with other like-minded women.
Learn about our mission to help women look and feel their very best, every day, here.
Sign Up for Daily Content and Receive Our Free Classic Wardrobe Checklist