Today, I wanted to share a new-to-me find that I adore. Over the years, I've learned that cream-based makeup is the way to go when trying to create a natural, fresh face for aging skin.
The Laura Mercier Caviar Stick Eye is a gorgeous, highly pigmented, easy-to-use eye shadow that glides on perfectly. Add this to your makeup bag for when you want a finished faced in under 10 minutes.
Unlike traditional eye shadow that can fall out all over your cheeks, this "stick eye" won't smuge or settling into your eye creases.
If you are tracking the Nordstrom Sale, they added many new beauty options, including the set below. You receive three full size sticks, in highly wearable, neutral colors for $58. Usually, one stick retails for $30.
Why You'll Love Laura Mercier Caviar Stick Eye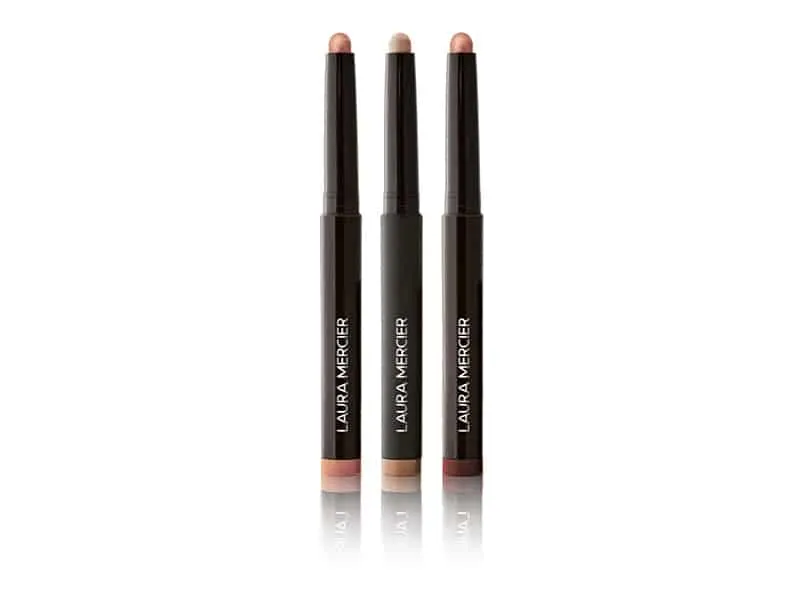 Laura Mercier Caviar Stick Eye Set, $58
What's nice about these is their versatility. Swipe it on like an eyeliner along your lash line for a smokey look or blend with your finger over your eyelid.
Our Style Content is Inspired by Our Readers
Our readership inspires all of our posts and this post is not sponsored or paid for by brands or retailers.
Recommendations are based on my experience as a personal stylist and wardrobe consultant for over a decade. I worked with busy, down-to-earth women who wanted to look chic and feel confident but were often confused by so much of retail.
Some links are affiliate links, which means if you purchase via our site, we receive a small commission.

If you enjoy our content and would like to help us grow, please follow on Instagram and join our Private Facebook Group to access more advice and exclusive in-depth conversations with other like-minded women.
Learn about our mission to help women look and feel their very best, every day, here.