Before COVID, J.Crew planned to take their Madewell brand public and pay down much of their long term debt. Then the world turned sideways, they shelved the IPO and filed for bankruptcy to restructure.
Since then, dozens of retail brands have followed suit, including Ann Taylor brands (insert sobbing emoji).
J.Crew and J.Crew Factory have long been a top seller here at The Well Dressed Life. Few American brands produce modern, fun, wearable pieces that feel both practical and special, go from work to the weekend, and serve all sizes.
When I say all sizes, I mean all sizes. From regular and petite to tall, and 00 – to 3X.
Happily, it seems like they are getting back on track, and their new arrivals are full of what they do best – preppy wardrobe must-haves, with some irreverent prints and gorgeous colors.
As for price points, it's going to be interesting to see, post-pandemic, how retail in general levels out pricing. For the last four months, customers were inundated with nonstop sales.
Their biggest challenge will be finding a balance around prices feeling affordable to the consumer, room for a profit, and bandwidth to continue producing sizes at scale and investing in more ethical and environmentally responsible manufacturing.
We'll see how that pans out soon rather than later. For now, lets go shopping, because they have some fantastic pieces at even better prices.
What to Buy at J.Crew Mid Summer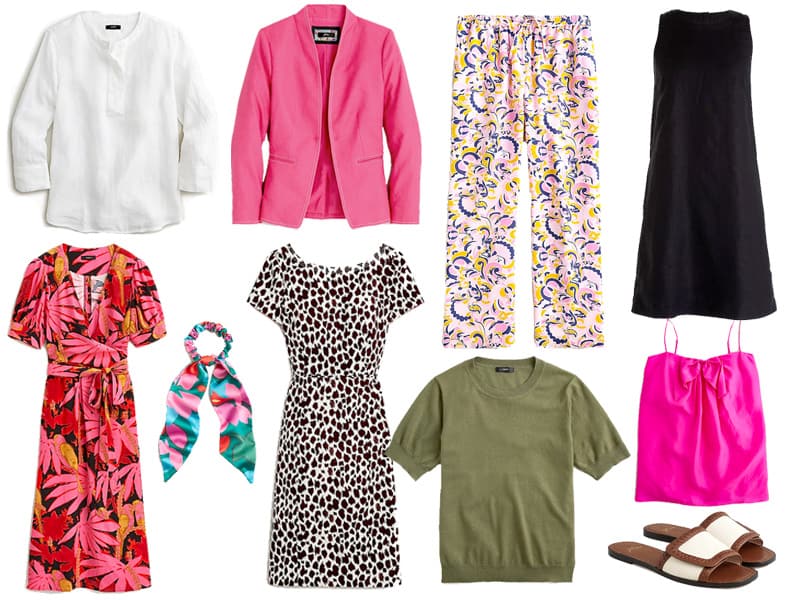 Linen Tunic
Linen Tunic Originally $85, marked down to $34!
This simple tunic is perfect if you are looking for a lightweight top with some extra coverage. Available in white, sunset and black, from XXS -3X. pair it with slim lined summer weight bottoms, or, how I'll wear it, with denim shorts.
Slide Sandals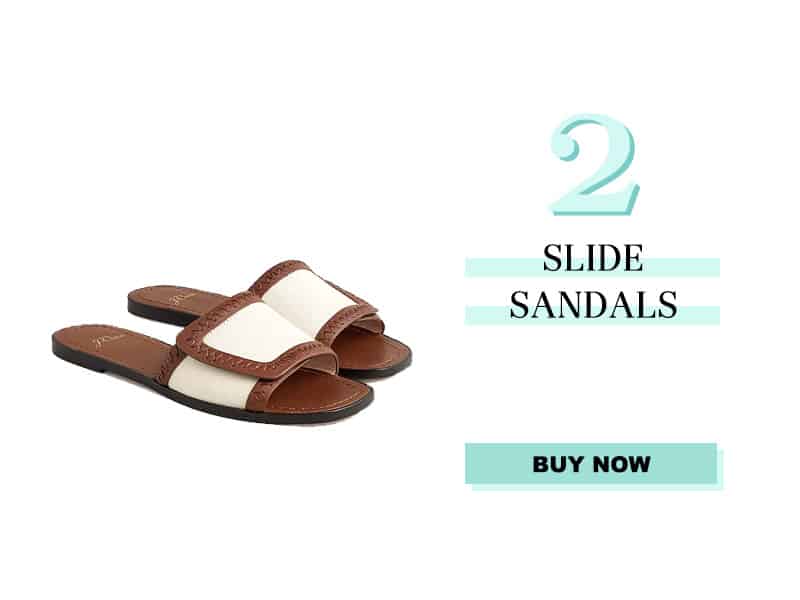 Slide Sandals Originally $128, marked down to $64!
These are the chicest flat sandals. They are also available in black and red, but the natural (above) is by far the most sophisticated. Pair them with wide leg linen pants in a neutral, or a crisp white sun dress. All sizes are still available.
Bow Tank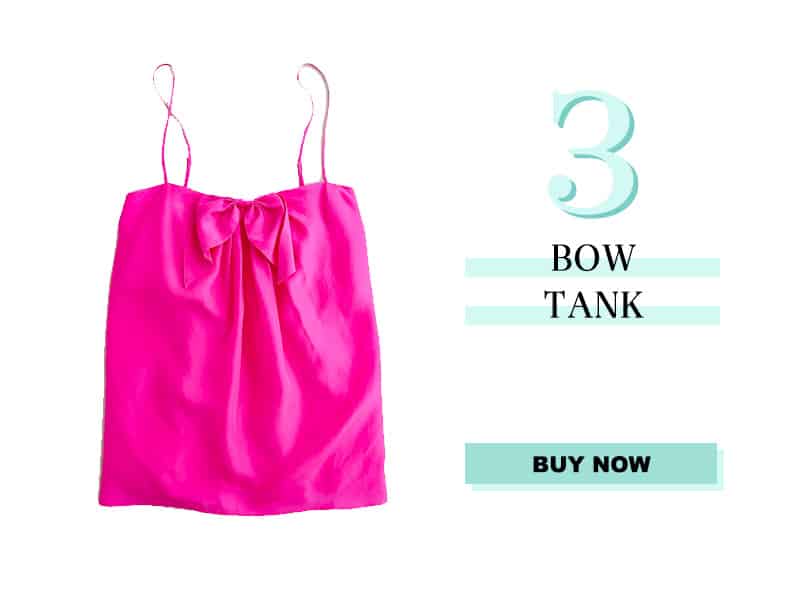 Bow Tank Originally $98, marked down to $49!
If you can pull this tank off, scoop it up! It's so fun and fresh. Wear it with skinny white jeans and wedges or, if you are petite, a pair of white shorts for a hot summer night of hanging with friends.
Midi Dress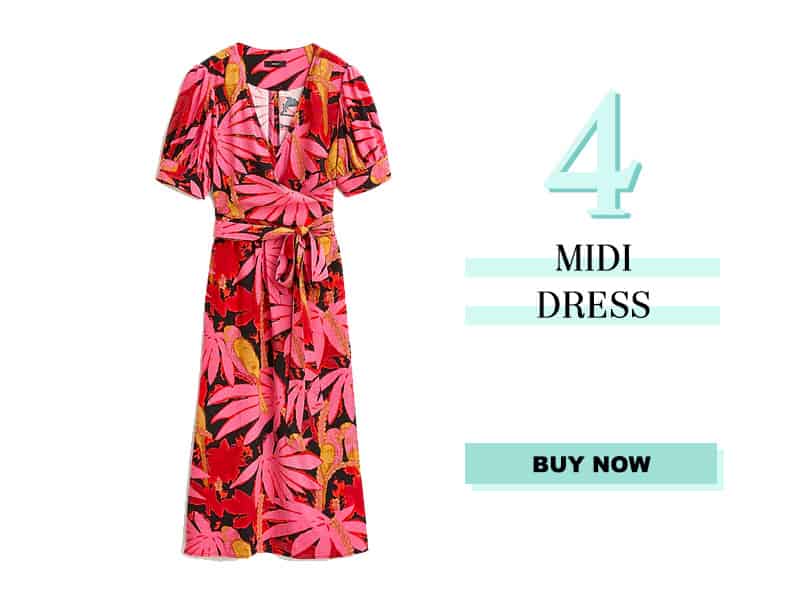 Midi Dress Originally $118, marked down to $70!
I immediately added this to my cart. Dresses have quickly become my warm-weather work from home go-to. I love how they are comfortable, cool, and easy to maneuver in, especially since I'm up and down all day with the baby. They idea of "throw on and go" has become so popular, and pieces like this make it a breeze to feel pretty, be productive, and easily sneak out for a cocktail at the end of the day;) Sizes range for 00 – 16.
V-Back Dress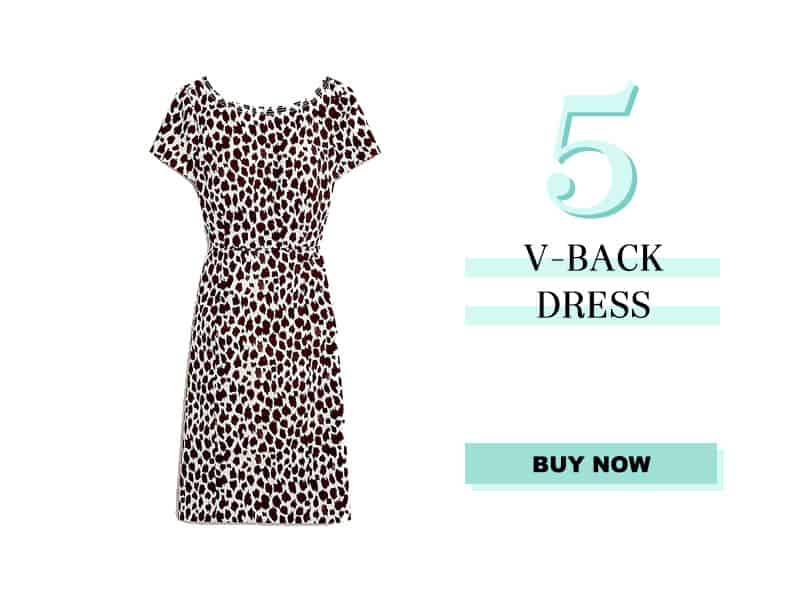 V-Back Dress Originally $148, marked down to $88!
This is a GREAT dress for either work in the summer with a pair of comfortable pair of heels or travel. I scooped this up to keep for my now rescheduled trip to Greece NEXT summer. But it will be perfect with flat sandals for day of sightseeing and lunch. It's a cotton/stretch, so you can pack it, live in it, and wash it with no worries. Size range includes regular, petite and tall.
Summer Blazer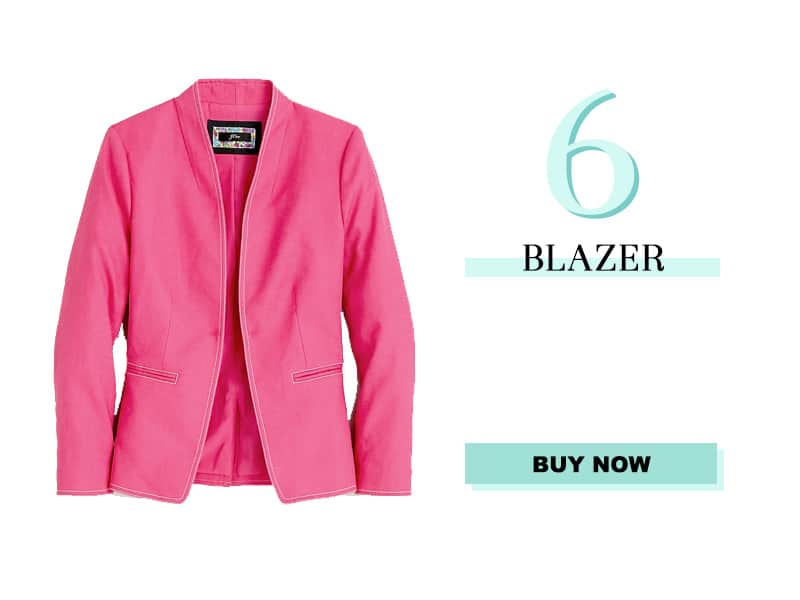 Blazer Originally $168, marked down to $67!
Remember blazers? It may be 100 degrees for many of us this week, but this stretch linen blazer is too good to pass over (you can read all of its 5-star reviews here). Available in sizes regular, petite and tall, from a 00 – 24, I'm featuring the pink, but it's also in white and olive. I would skip the olive, the top stitch looks odd.
Crewneck Sweater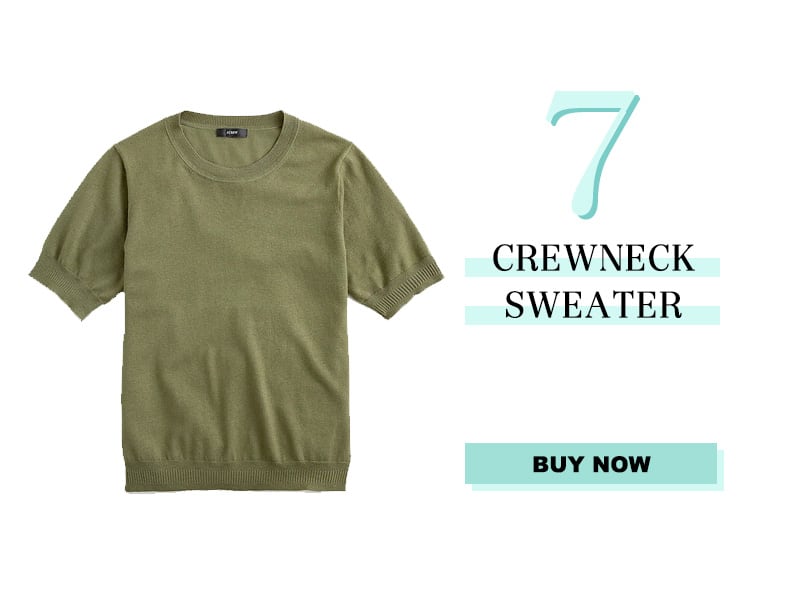 Crewneck Sweater Originally $75, marked down to $34!
This is what you wear when you want a top that is slightly better than a tee shirt. Available in a dozen colors, up to a 3X, pair it with everything from shorts, to maxi skirts, jeans or ankle pants. It's a year round basics, that works on its own or layered under a blazer in the fall.
Silk Pants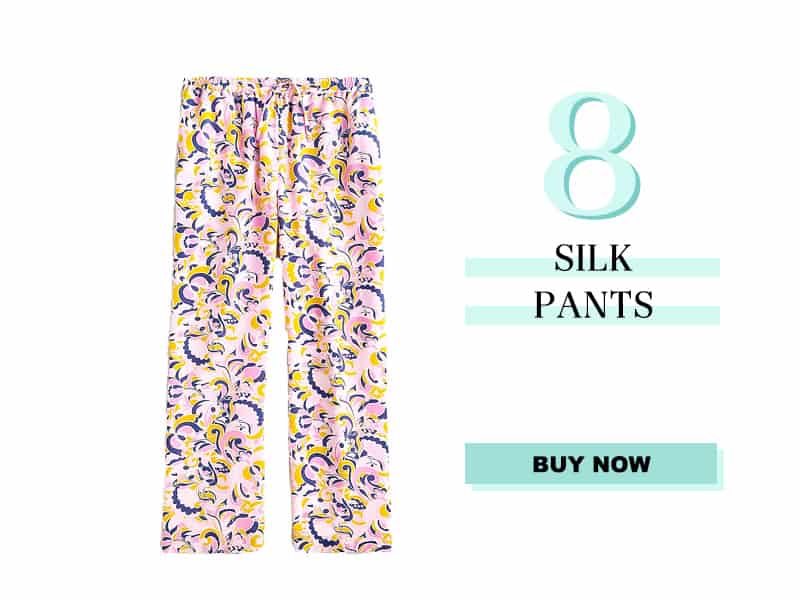 Silk Pant Originally $148, marked down to $63!
Perhaps five months of staying close to home and limited social interaction is starting to get to me, but I am wild for these pants. They are ideal for hanging around the house or at the beach, having a glass of wine with a friend outside. They are like a pair of pajamas but better. Wear it with a simple white tank or tee and your favorite flip flops.
Scrunchie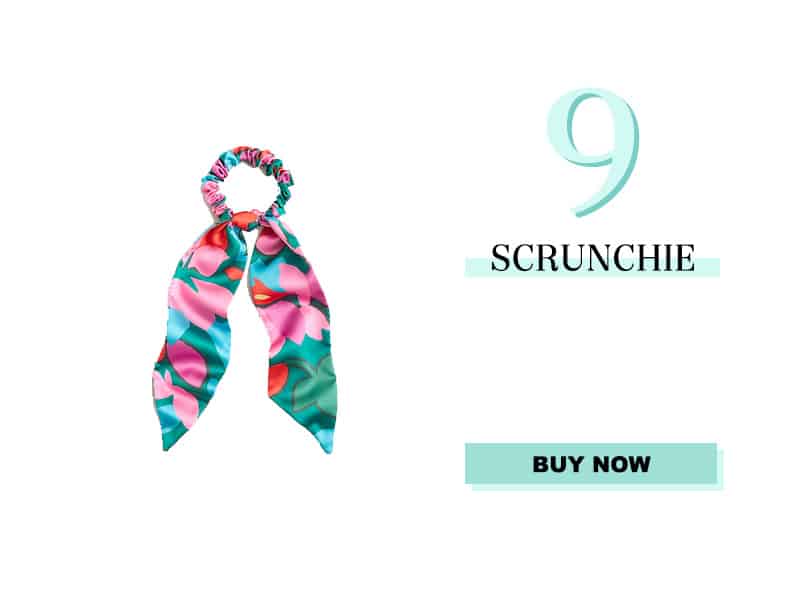 Scrunchie Under $20
In the summer, I love the look of a scarf in a ponytail. But I can never get it so it stays in place all day. That's why I always buy these scrunchie-scarves whenever I see them in pretty patterns.
Shift Dress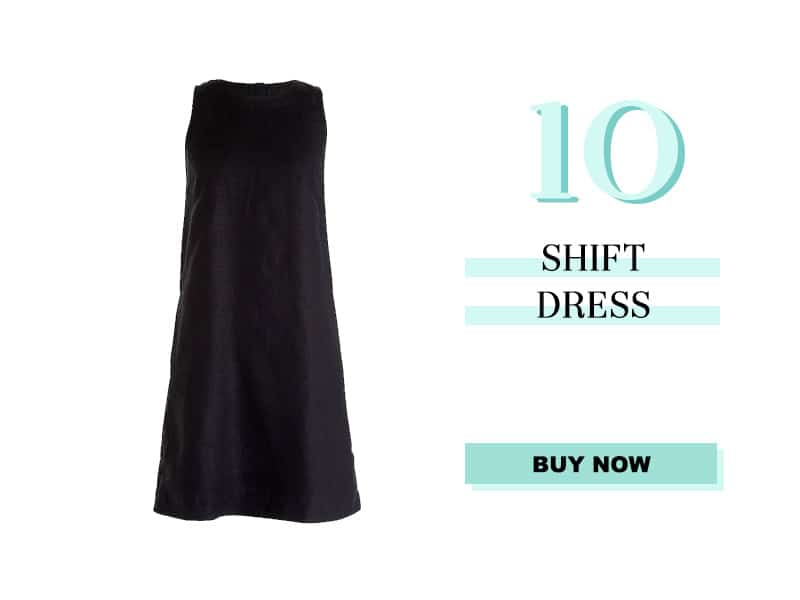 Shift Dress Originally $98, marked down to $68!
In the Philadelphia area we are in a code red heat advisory. It's so hot outside you can barely breathe. This dress would be perfect for a day like today, when you don't want anything touching your body. And the picture doesn't do the dress a service.
This dress is so summer perfect. It is a linen blend shift with a button back detail. You can dress it up with wedges or espadrilles or dress it down with flip flops. Available in four colors and sizes regular, petite, and tall up to a 3X.
---
Become an Insider
Join our Summer 2020 Membership and receive access to our Members Only Portal, filled with exclusive content, our Summer 2020 Shopping List, Summer Capsule, Over 50 Outfit Formulas and LIVE style coaching sessions with me!
Membership closes July 27th.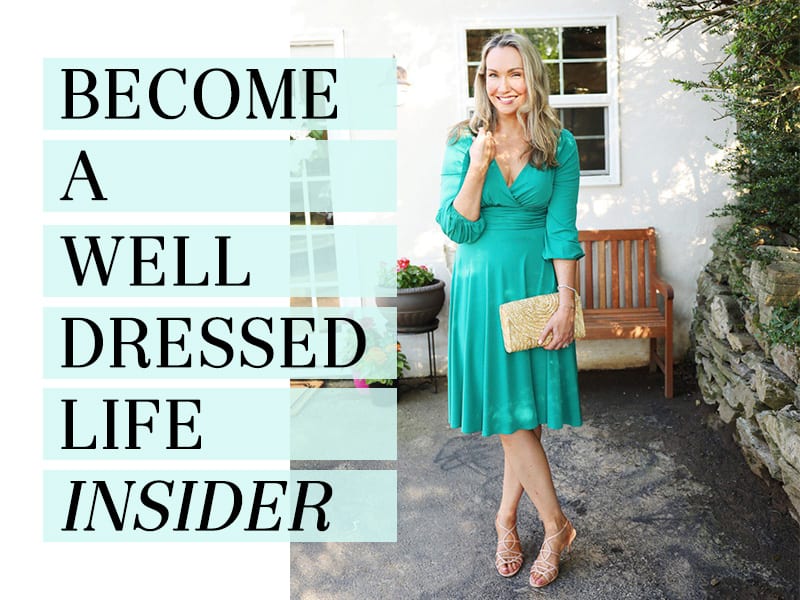 ———————————————————–
Our Content is Inspired by Our Readers
Our readership inspires all of our posts and is not sponsored or paid for by brands or retailers.
Recommendations are based on my experience as a personal stylist and wardrobe consultant for over a decade. I worked with busy, down-to-earth women who wanted to look chic and feel confident but were often confused by so much of retail.
Some links are affiliate links, which means if you purchase via our site, we receive a small commission.
If you enjoy our content and would like to help us grow, please consider following on Instagram and join our Private Facebook Group to access more advice and exclusive in-depth conversations with other like-minded women.