Are you looking for a warm, weather-resistant boot for the winter? Well, today's post has you covered.
Macy's is currently having a crazy sale on winter boots. So I rounded up a couple options so you can take advantage of the savings.
Right now, all sizes are available. Prices are subject to change.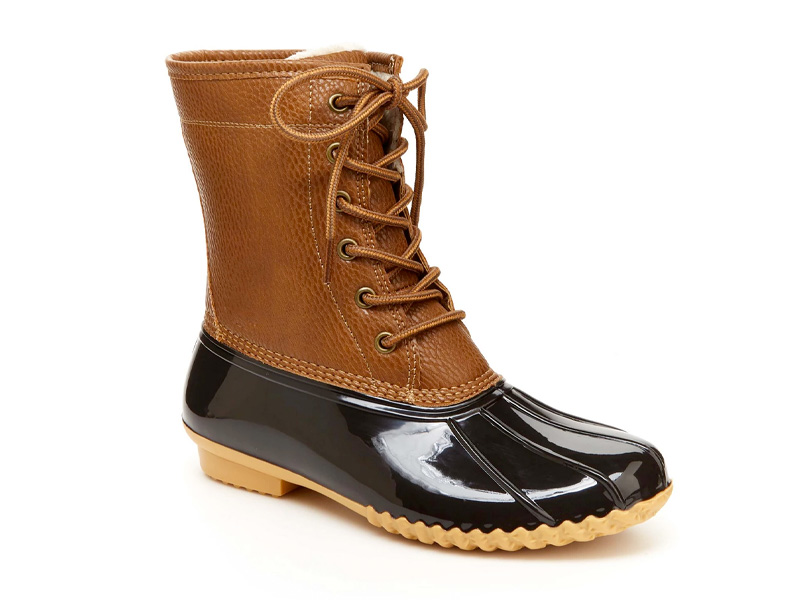 Duck boots are very east coast aesthetic (and I am very east coast for those who don't know). LL Bean makes a fantastic, classic, high-quality duck boot that starts at around $100, depending on the style.
They are worth every penny, but if you don't want to spend and still want the look and utility, these Maplewood Casual Duck Boots are on sale for $27.99, marked down from $70. Available in black or navy (I went with the black).
I have a lot of boots. Living in a part of the country with all four seasons means you need options, even if you don't wear them all the time. One of my favorite pairs are the Sorel Joan of Arc boots. They are incredible, but they are so heavy I save them for true snow days.
These duck boots are perfect for wet mornings and cold, rainy, or damp days.
I like the traditional high boot to wear under or over pants. However, if you want a bootie, this fur-lined style is adorable for only $34 and equally functional.
Happy Shopping!
Our Style Content is Inspired by Our Readers
Our readership inspires all of our posts and this post is not sponsored or paid for by the brands or retailers featured.
Recommendations are based on my experience as a personal stylist and wardrobe consultant for over a decade. I worked with busy, down-to-earth women who wanted to look chic and feel confident but were often confused by so much of retail.
Some links are affiliate links, which means if you purchase via our site, we receive a small commission.
If you enjoy our content and would like to help us grow, please follow on Instagram and join our Private Facebook Group to access more advice and exclusive in-depth conversations with other like-minded women.
Learn about our mission to help women look and feel their very best, every day, here.
Sign Up for Daily Content and Receive Our Free Classic Wardrobe Checklist