Happy September, Friends!
Last week I took a break from writing, working, and social media to give myself some space to hear myself think. Originally, Bri and I planned on going away for a long weekend, but at the last minute, we decided to send our kids to their grandparents' house and stay home, just the two of us.
In the quiet, we finished up some projects, gathered up school supplies, and enjoyed having nothing to do and nowhere to go. One night, we even canceled reservations at one of our favorite restaurants opting instead to get their takeout and mindlessly binged Below Deck Mediterranean. It was wonderful.
After six long months of togetherness and a relentless work schedule, a reset was exactly what we needed.
A New Season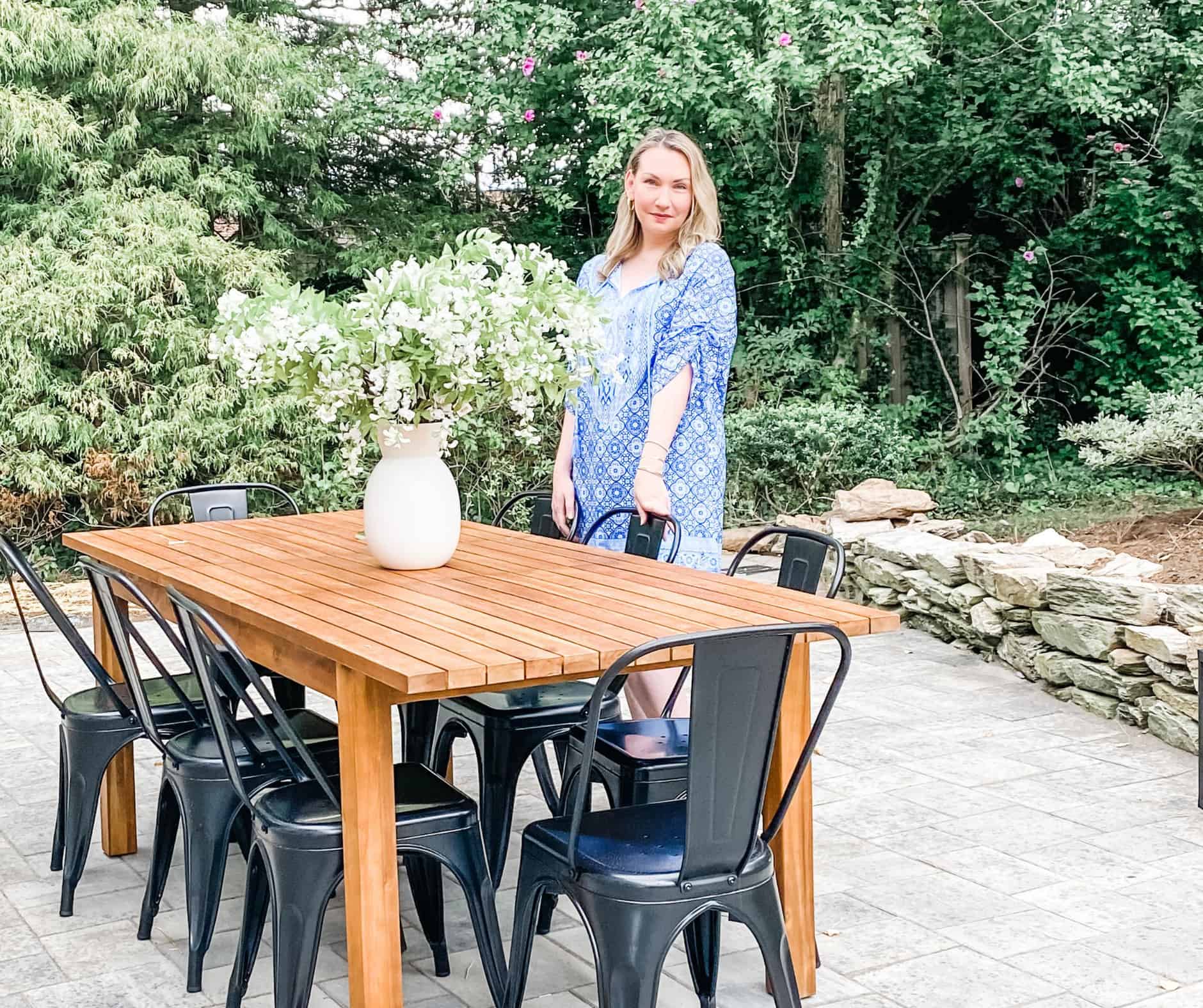 As much as I was hoping for an endless summer, I'm excited for the Fall as we head into September.
My kids start school next week, in-person (they go to a small school, so following all the safety precautions is a bit easier). It's going to be weird but I'm keeping my fingers crossed that the precautions are temporary, looking at it as a step in the right direction, and so grateful homeschooling is over, at least for now.
I can't wait for a structured routine. I vaguely remember life when I could sit at my desk and work, without endless interruptions demanding snacks, the whereabouts of chargers, or sisters registering complaints against each other.
And speaking of work, there are so many fun things starting here in just a few weeks!
First up, our Fall Wardrobe Challenge starts on Friday, September 11th. Our free, four-week program is specifically designed to walk you through the process of defining your personal style, editing your wardrobe to only your favorites, and getting your closet organized … just in time for the new season.
I'm so excited to share this go- around with you. I've updated it to reflect our various situations, from virtual learning and working from home, to getting back into the office, etc.
If you've done it once before, do it again! Readers and members have been doing this challenge for years, over and again. Each time you'll discover new takeaways, and you'll slowly but surely curate a wardrobe you love.
Then, The Well Dressed Life Insider Program for Fall kicks off on October 16th. This membership has been a joy to create and host. For the Fall, I'll have two capsule wardrobes, one to kick it off with basics, cozy knits, and wear to work offerings, and a small holiday one that will be released in November.
And, of course, the Insider will have LIVE style coaching with me throughout the membership.
Stay tuned for specific details about each offering in the next few days.
Looking Forward
This site is first and foremost about fashion and style and comes with a community founded on mutual respect and kindness filled with women from all walks of life. We are all so different, and yet, many of us have created real friendships and bonds over the years.
The next few months, specifically in the States, will be heated and hostile with the election just around the corner. I can't wait for it to be over.
I continue to ask, as we move through these polarizing times, to keep it kind. Let's lean into the lightness and embrace the idea that self-care isn't selfish; it's vital to our survival.
We all know 2020 has been brutal. But if it teaches us anything, I hope empathy is at the top of the list. Too many people are hurting, and all of us are exhausted. We don't know the battles someone is fighting, so give out tons of grace.
I want this little space to remind women of our inherent beauty, our power, our right to choose to live however we like, and that other women will not only support that but cheer us along the way. Please keep encouraging and learning from one another.
So, friends, let's begin the unofficial start of Fall with grateful hearts and optimism. As my dear friend Karen said this morning in a Facebook post, "There's still time to end this year in a better place, whatever that means for you."