With the election dragging on for a few days as predicted, last week felt like a distraction-filled wash. But now that the political texts, ads, and commercials are finally over, I feel like today is a fresh start and a good time to Welcome November.
I've always loved the holidays. In 2018, they were made even sweeter when we brought Vivian home from the hospital on Christmas Eve. Before she was born, I was sort of mourning the end of that chapter of our lives, when the holidays revolved around little kids.
So I couldn't be more thrilled or grateful to restart holiday traditions with Vivi, and seeing our big girls leading the way in celebrating with her is just the icing on the cake.
In a year filled with so much heaviness, we're diving headfirst into the holidays. We're decorating a little bit earlier, escaping in a few more Hallmark movies, and trying to stay present in all these little moments because we know how precious and fleeting they are.
Here on The Well Dressed Life, there is a lot of seasonal content to cover that I can't wait to share with you. Our Holiday Gift Guides will begin this Friday because of increased online shopping and potential delays in shipping. These are some of our most popular posts, and I love putting them together, so if there is anything you would like to see or are looking for, let me know in the comments.
Welcome November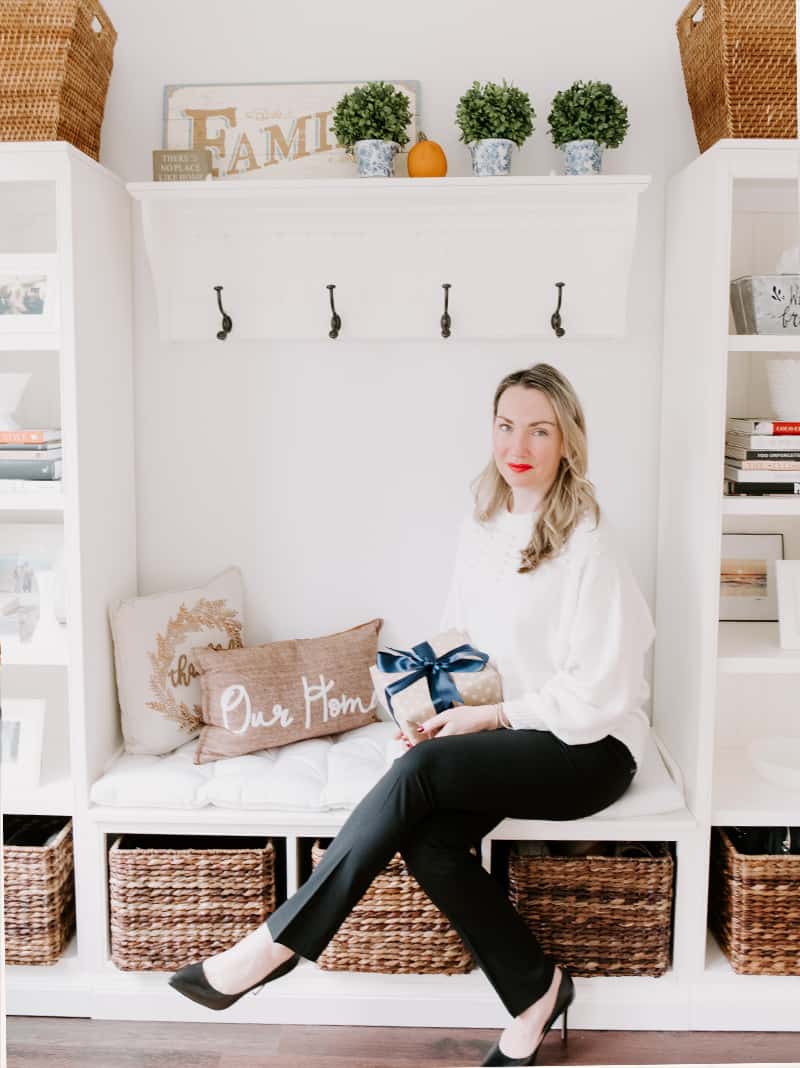 And a few quick reminders:
We are about to hit 4,000 members in our Well Dressed Life Private Group. If you'd like to join just follow this link. If your status is pending it's likely because you didn't answer the membership questions. This is required so I know I'm not allowing in SPAM accounts.
This year has been unbelievably challenging. In so many ways, we've really seen the worst of people. The internet has become such a cesspool for vitriol. Even some of my favorite sites, the ones I turn to for a moment of distraction or inspiration, have become grounds for so much hate.
But this community has been a shining light in all the darkness. Thank you for keeping this space safe and kind. Thank you for giving me grace when I needed it, for supporting my mission, for sharing with friends, for countless kind notes and messages. You have no idea what that all means to me. I appreciate you all so very much.