Happy March, Ladies!
We ended February by hitting some incredible milestones in the business. So I wanted to use today's Editors Note to share some of our successes and let you know what to expect this month.
I have a TON of content planned. From legging-alternative outfit options (sneak peak below) for those of us who work from home, to a round up of the best suits in case you need to add a new one this season.
As usual, all of it is inspired from my conversations with readers here and on our social accounts.
Over on Instagram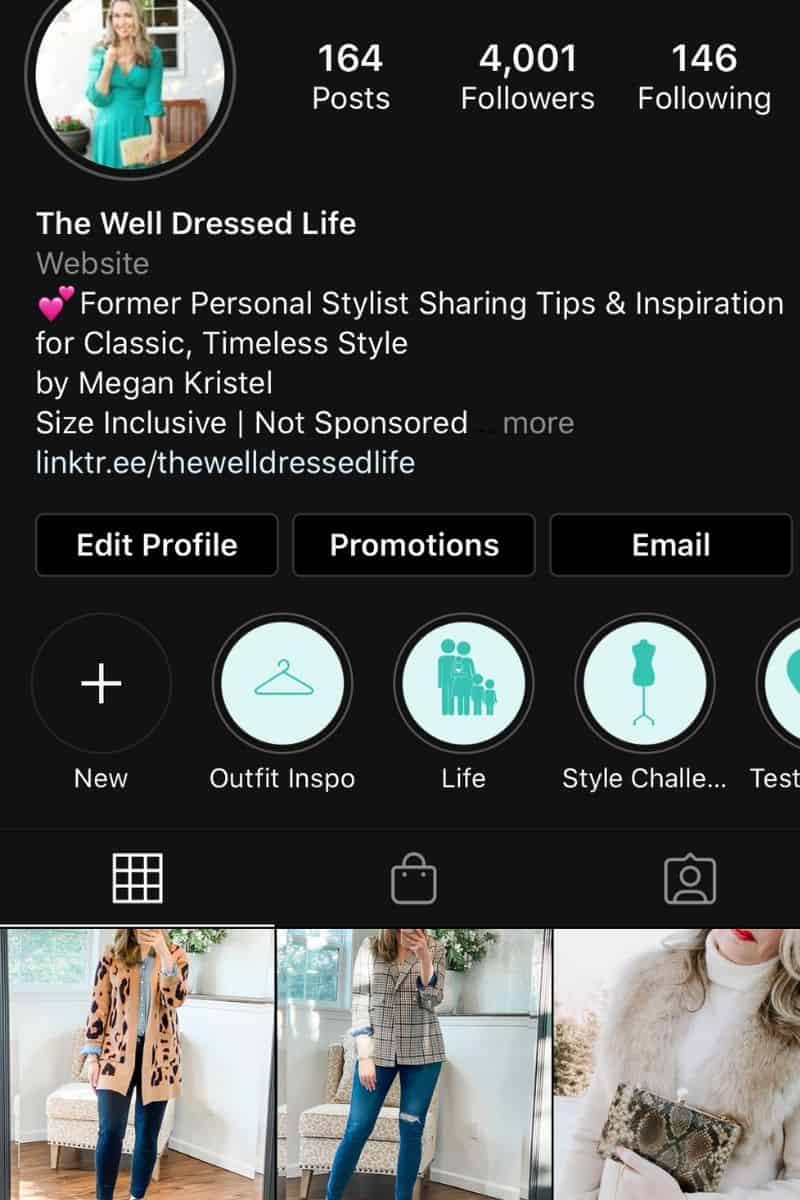 The Well Dressed Life on Instagram
As many of you know, one of my goals for the year was to focus on Instagram and hit the coveted 10,000 follower status.
I assure you none of this is ego-driven. My friends will tell you no one enjoys attention less than I do, but Instagram is an incredible platform to share our tips and to connect with more like-minded women.
Hitting 10,000 followers will unlock many business features and open opportunities to monetize the business.
Yesterday, we hit 4,000 followers, which, simply put, is incredible growth for a non-celebrity. I wanted to hit 10K by the end of the year, but we are currently on track to reach our goal by the end of April.
If you follow along, like and comment on posts, or have shared with your friends, I am forever grateful.
What can you expect on Instagram?
Every day I post my outfit, with lots of tips and specific recommendations for our readers. I also share lots of behind the scenes videos, like how I clean out my closet, and my most recent trip to the mall to show you how I select pieces to feature here on the blog in my Instagram Stories.
Facebook Groups Are Where It's At
Keeping track of all the changing rules in social media is actually a full-time position in many businesses, but around here, it's just me. Sometimes my head is spinning with information overload.
What I know is that our Private Facebook Group is the gift that keeps on giving. The majority of the content you see here comes directly from what we talk about in the group.
It's filled with women of all ages, who ask questions, share advice, and offer tons of kindness and support. It's the ideal place to go if you have a specific question or need extra outfit inspiration.
If you'd like to join, follow this link, and please answer the membership questions for quick approval. If you've invited a friend, they have to answer the questions so they know they weren't added without permission.
Our Spring Capsule Collections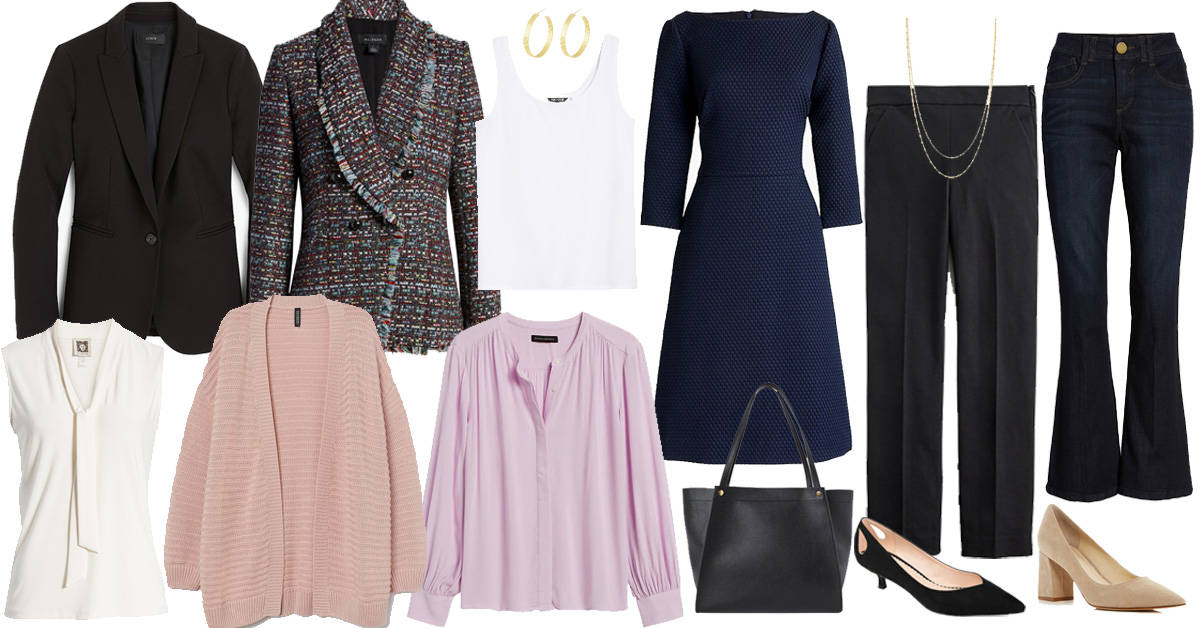 Our Spring Capsule for Work was a big hit.
It featured a range of mix and match pieces in all sizes. This month will feature one for warm weather travel – just in time for spring break and a super versatile offering that will help build out a more casual focused wardrobe.
The Spring Wardrobe Challenge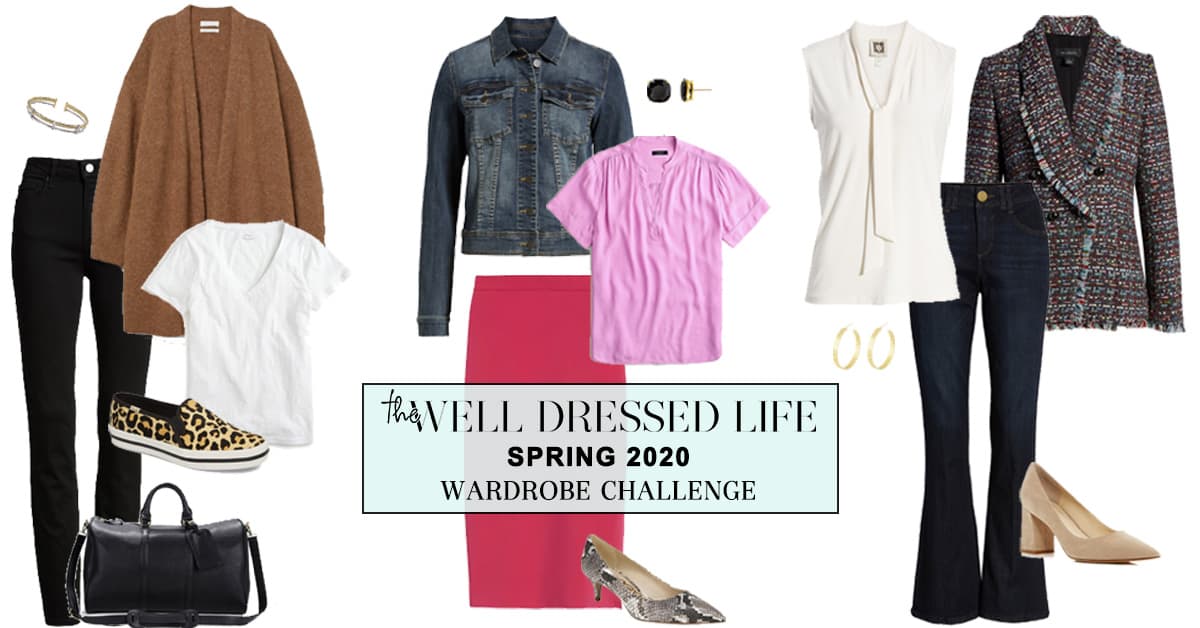 Wardrobe Challenge Starts March 15th!
To get us ready for the official start of spring our Wardrobe Challenge is set to start on Friday, March 15th.
For four weeks I'll virtually walk you through the process of figuring out your style, cleaning out and organizing your closet, and pulling together the pieces you need to love your wardrobe.
I won't offer another challenge until September so be sure to join us this round! Whether it's your first time or your fifth you'll walk away with tons of tips and value.
Thank You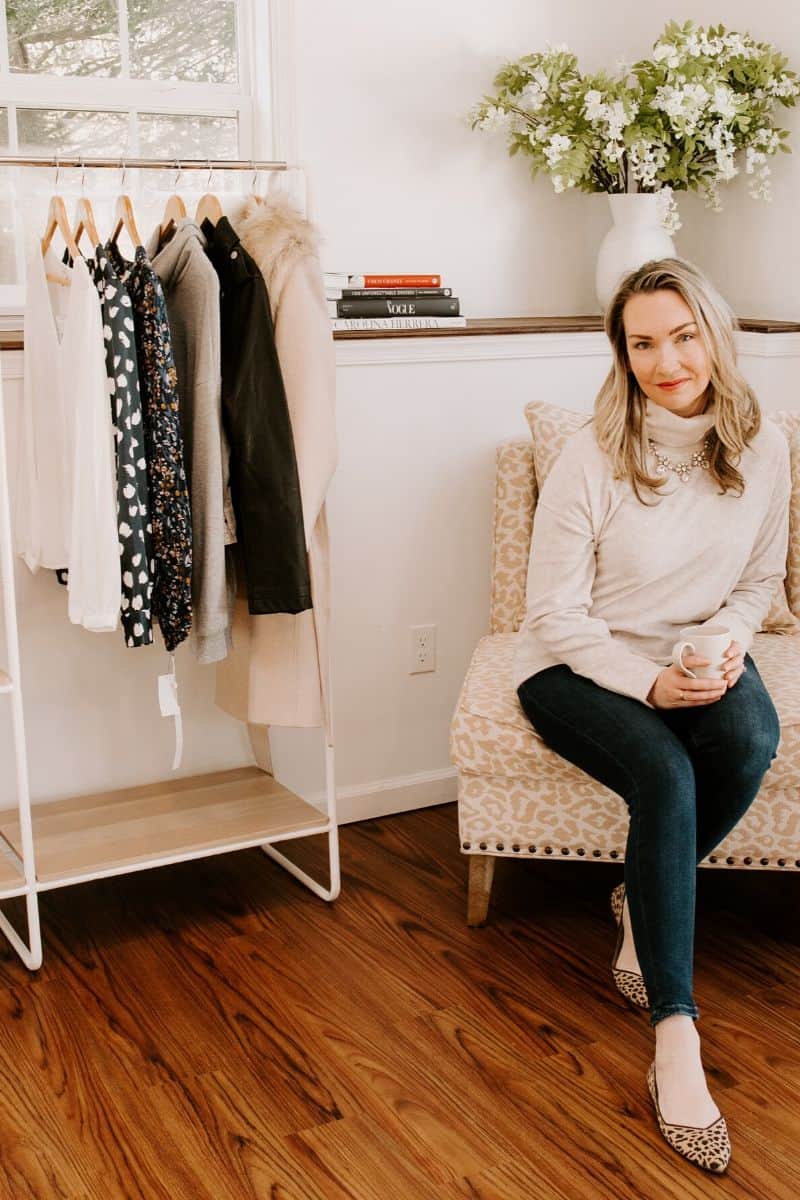 Outfit: Fleece Funnel-neck, $12 | Jeans, $99 (on sale) | Shoes: Rothy's
I had this crazy idea a few years ago that I could build a business based on community and integrity. I wanted to recreate the connection I felt when I worked with personal clients, but at scale. And I didn't want to have to sell out and push products just because it would pay the bills.
Many of you have been reading since the beginning. You stuck around while I tried to find my way. It's been a ton of work over the last 18 months (and I had a baby in the middle of all of it), but I feel like I'm finding my stride.
The path to what I want this to be is slowly showing itself. And that's because you have been so generous with your advice, suggestions, and support. So thank you for the kindness and for seeing my intentions from the beginning.
Let's have a wonderful month!
xo