Dear Friends,
Hopefully, by now, you know how deeply I value our community and readership. So, if I may, I'd like to speak frankly to all of you, before I set up for what to expect from The Well Dressed Life this month.
I have stared at a blinking cursor for the last few days, trying to figure out what to say. How on earth are we supposed to "welcome" April when we know the devastation, turmoil, and sadness it's going to bring?
First and foremost, if you are a member of the medical community, a first responder of any kind, considered essential personnel, or a teacher now trying to teach our kids remotely, thank you from the bottom of my heart.
We have, quiet literally, asked you to save the world. A task so herculean, we can't even begin to understand what we've asked of you. I send you and your families my prayers every night and I hope within each of your communities you are being well taken care of.
For the last three weeks, my family and I have been in lockdown right outside Philadelphia. And like you, I sit and watch the news go from bad to worse to this-cannot-be-happening.
As you know, I've been making a concerted effort to remain bright and optimistic. I'm trying to see the positives, being grateful, staying busy… all the stuff they tell you to do.
And it works, about 75% of the time.
But we have all been on a rollercoaster of emotion.
Monday was my darkest day. With the news that this lockdown will be in effect for all of April, and the number of projected deaths, I could taste the sadness in the air.
It felt like someone blew the last remaining candle of hope out and kicked me in the gut all at once.
So I want you to know that my positive appearance isn't an act, and it also doesn't mean I'm not profoundly aware of what is happening in the world and in our homes.
We're the Lucky Ones
I'm also painfully aware of my own good fortune. My house is happy, my parents are safe, I don't mind being cooped up with my husband, my kids are handling this far better than I am, their teachers are amazing, etc. We have resources and space.
Ultimately, we're fine.
View this post on Instagram
That's not to say that I'm not up at night worried about everything. From money, health, the future, you name it, I'm worried.
I can't make heads or tales about why this is happening. All I know is that controlling my outlook is the most important thing I can do for my family and maybe, as a bonus, I can help keep your spirits up too.
Welcome April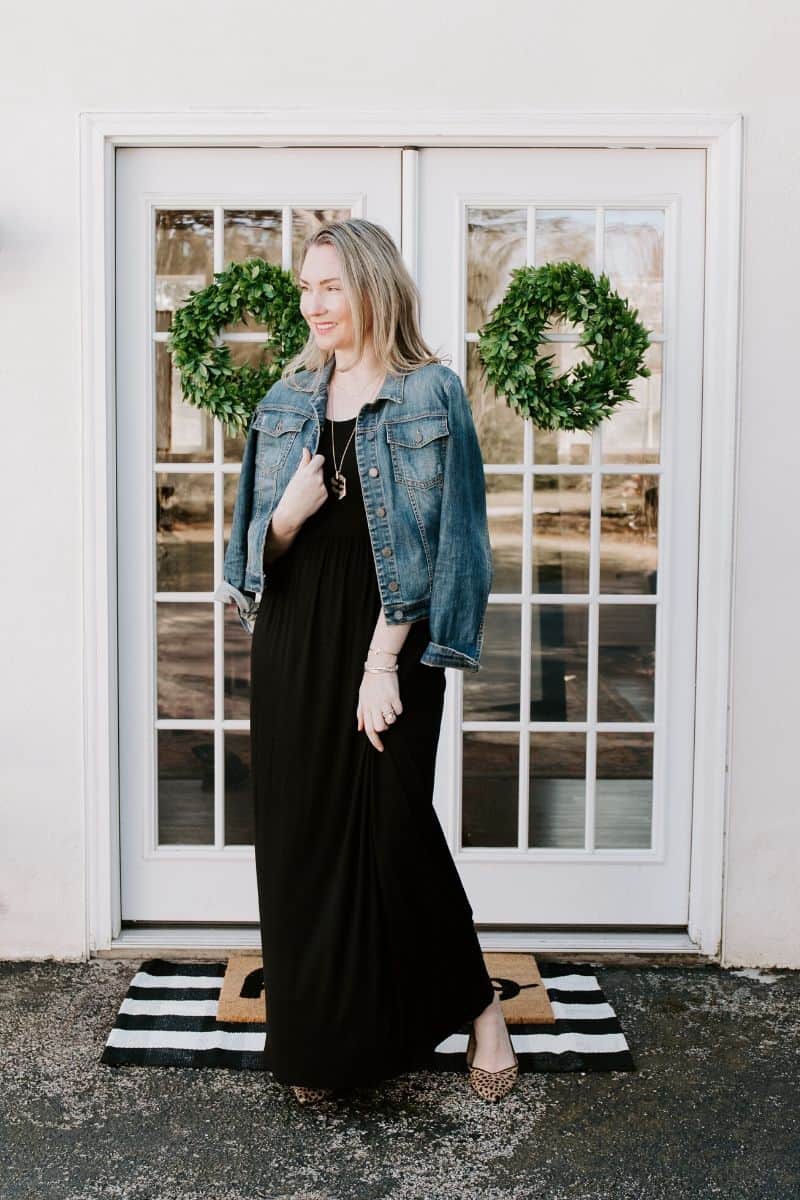 So this month I am going to continue to cling to normalcy by focusing on cozy home based outfit ideas, a few fun suggestions for those dreaded video conference calls (good news is you only need to dress from the waist up!), some more self-care tips, beauty ideas and lots of "How To" posts that will include video.
Early next week I'm going to highlight some things you can do in your local community to make an impact, including the fundraiser I just started in my own neighborhood that you can easily replicate.
Plus, I'll host our first Virtual Book Club (announced yesterday).
We're In This Together
I am not a resource for news, or social commentary – and I don't want to be.
I can't do much, but I can provide a break and a place for community which seems especially necessary since are all lacking some much needed connection.
All we can do is stay home, pray for those affected, support our first responders as much as possible.
I promise I'll do my best to provide little moments of normalcy, some gentle self care and fun. I truly hope you find this community as uplifting as I do.
xoxo,
Meg