Today's post is short and sweet; I want you to buy these Steve Madden Greece sandals if you are looking for an easy, casual and flat summer shoe. I just picked up the style below and can't wait to wear them. Many of you already know, I'm not the sparkly spangly type. Some sites are calling the detail on the top "rhinestones," but they are not that obnoxious, more just a tiny bit of detail that reflects the light.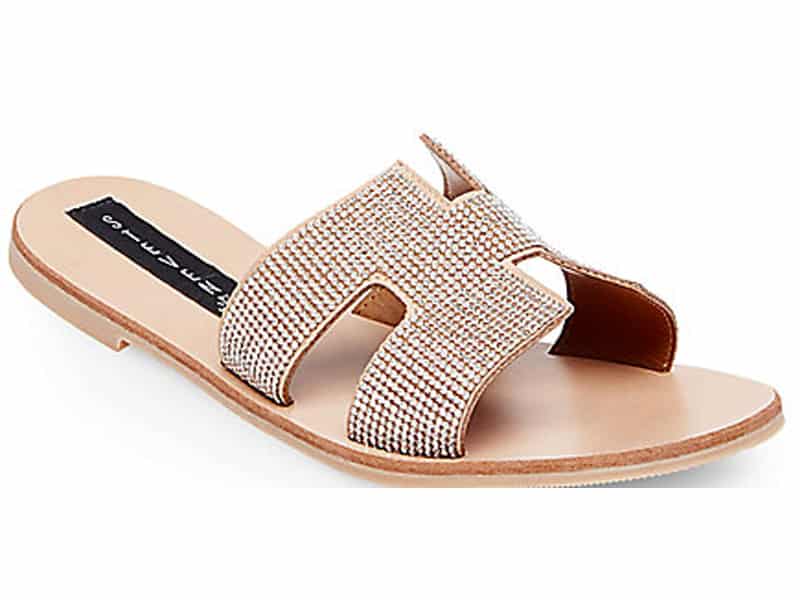 Steve Madden Greece Sandals, $99
If you need extra arch support they're not for you as the sole is super flat. However, if you need something for vacation, or just to wear on the weekends with a cotton dress, or shorts, they're a fantastic option. They've been selling out quickly, so get them while there are still sizes.
They also come in black, cognac, rose gold and white.
We have another jam-packed weekend ahead of us. On Saturday our daughter makes her First Communion, and we'll celebrate with a family lunch at a favorite restaurant, then a birthday party for a neighbor, a friend's Communion party on Sunday and wrapping up with another birthday outing for my oldest and a few friends.
I'm putting my running shoes on now!
Have a great weekend!