Given a choice, I would rather have a handful of high-quality handbags than a closet full of inexpensive "disposable" ones. But now and then something novel comes along and it's too cute to pass on. Such is the case with this straw circle bag.
If you haven't already, you'll see these in stores this season. They are a popular and wearable trend. This bag by Sole Society is a step above the rest. It's small in scale, so it's ideal for spring and summer occasions. It could get a lot of use in the warmer months.
I have multiple beach weddings and this would be ideal for at least one of them. Going to a summer concert? Pair this with shorts and a tee shirt and enjoy your night hands free. And take it on vacation for a casual night at an outdoor bar, or even sightseeing. Thinking about my trip to Croatia last summer, this would have been perfect.
I love the faux leather piping and tassel on the zipper. It's subtle details like these that elevate an accessory and look. Bonus points for the crossbody strap.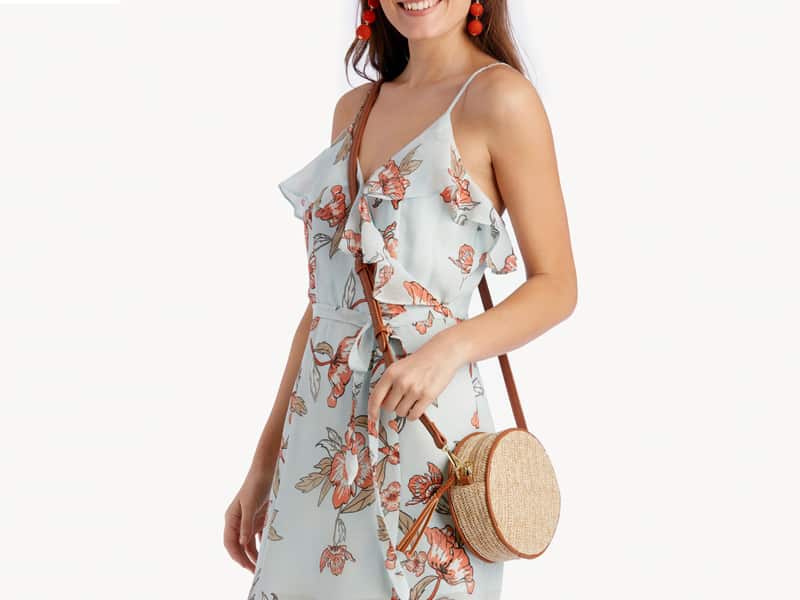 Bag, $45
Of course, with all trends, designers take full advantage of what I eloquently call "stupid pricing." So we are clear, I don't care how much disposable income you have, there is no reason to spend $300 on a straw circle bag, even if it's larger and doubles as a tote. Loeffler Randal thinks you should, but I think if you like that style, you can go with this $50 version at Bloomingdales.
I found a few others all under $50 that let you try the trend without spending your entire budget. This option from Nordstrom's B.P. line has a shoulder strap, which I like for beach or pool days. Gap did a similar bag with a top handle and removable strap. Finally, ASOS did a sweet Nantucket style occasion bag, with similar faux leather details that feels both polished yet casual.