When I host a holiday party at home, I skip the heels and party dress and opt instead for a festive sweater and comfy pants. I want to be able to move around the kitchen, chase after a kid, and curl up next to a friend.
Many of you have similar needs and requested a few options for your casual end of year entertaining. So today, I'm kicking off a series of posts that feature holiday-ready pieces at super affordable prices, starting with this pretty ivory beaded sweater.
Under $20 Holiday Ready Sweater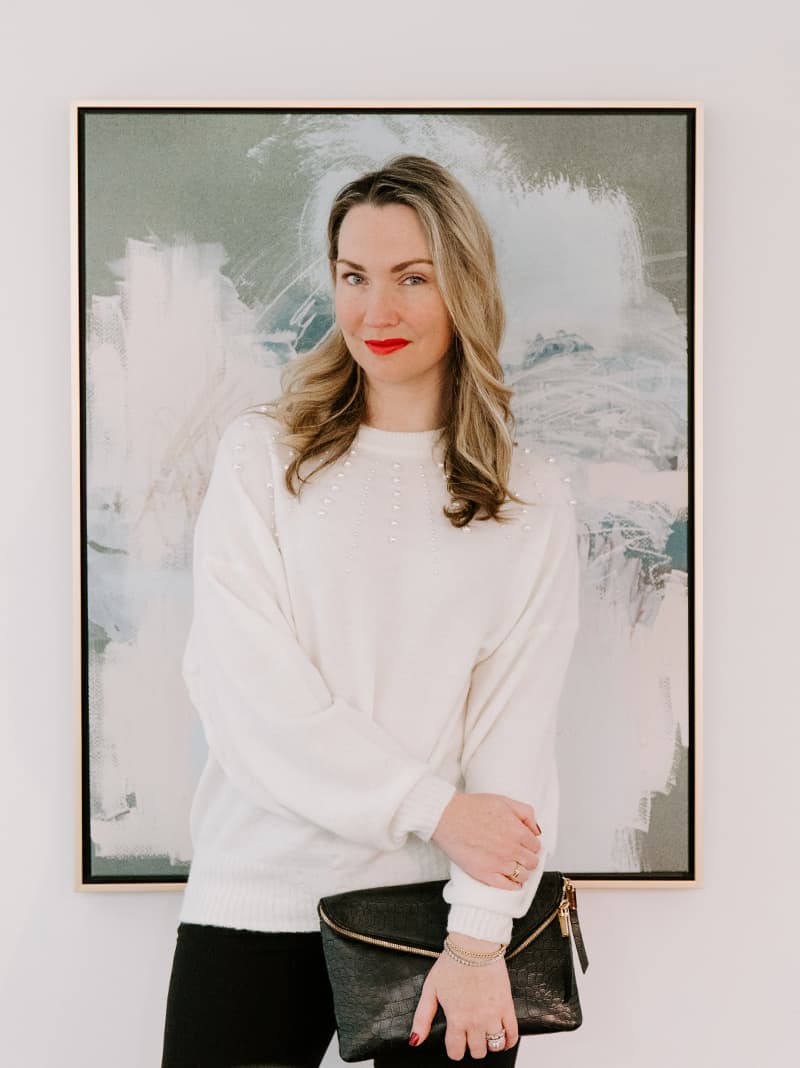 Sweater: $19.99 | Pants: $89 | Clutch: Old
Let's talk for a minute about what is going on in retail right now. I ran to the mall for the first time in forever this week and could not have been more underwhelmed.
Everything looks the same, is designed for tweens, or is frumpy. I spent most of my adult life looking forward to the day I could walk into Nordstrom and buy whatever I want, and now that I can afford a few nice things, I couldn't find anything that looked special.
So I wandered around the mall and ended up in H&M, where I could have bought half the store.
They currently have lots of pretty neutrals, fun little details and super affordable prices – so you can try something a little outside your comfort zone without feeling like you have to make a huge commitment.
Everything use to run small, but lately they have made strides in aligning their sizes with more standard American sizes, Additionally, they committed to becoming more sustainable and transparent with their manufacturing practices.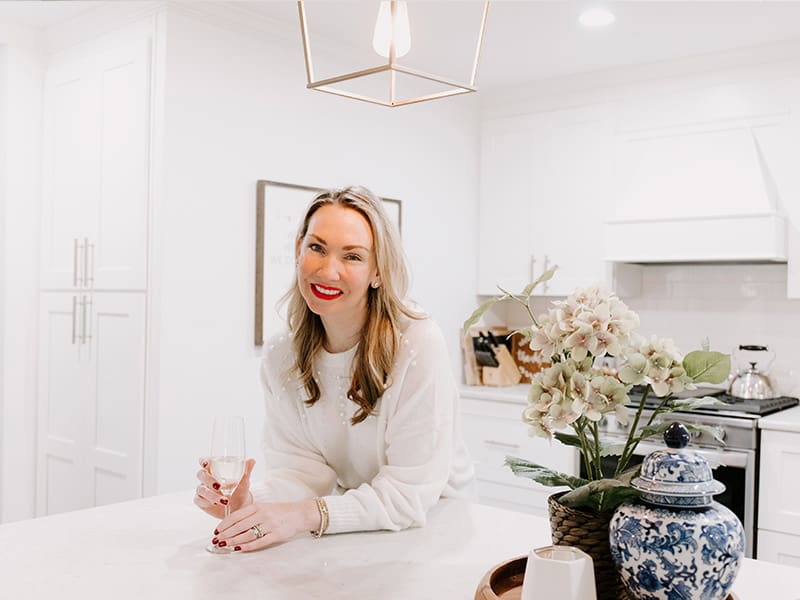 This sweater is $19.99 and that feels like a steal for a sweater I'll wear a handful of times this season, and maybe next. I bought it in ivory, but you have four other color options, in XS – XL. It's suppose to be oversized, with a drop shoulder. I'm wearing the medium.
I'm wearing it here with a stretchy pair of black pants by Liverpool that feel like leggings but are cut like a jean. They are available in size 0 – 16 including petite. I'm wearing an 8.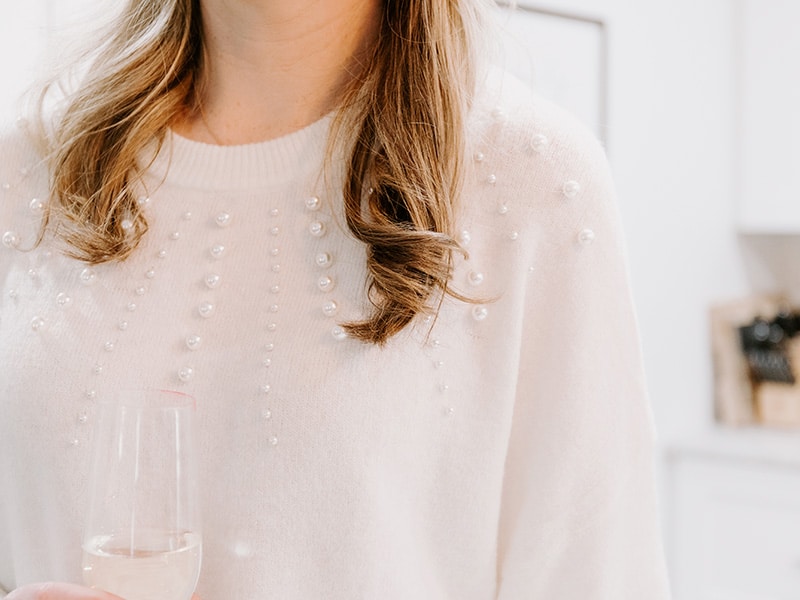 I don't normally wear embellishments, but the tonal look here helps it feel subtle. I like that it's lightweight, so you can be in a warm kitchen or crowded house and not over heat.
Have a great weekend!