If you love to host, like I do, you know that we don't do it for a "thank you". We clean like maniacs, decorate, set the table, cook (or order!) because this is how we show our affection.
When I open our home to our friends and family, I do not expect a hostess gift.
But when I get one, boy, does it delight me. And it doesn't have to be anything fancy or over the top, flowers from the supermarket or a bottle of wine never go to waste in my house.
I like getting creative with these kind of gifts this time of year. So whether you are going to a casual night at a friends house, when everyone stands around the island and snacks, a more formal holiday dinner, or a weekend at someone's home, I have you covered.
Every year I create a hostess gift guide to give you ideas and inspiration for the season.
And every year, I challenge myself to find new options that I haven't already featured in past posts.
Of course, I also pay attention to the price point, keeping everything under, sometimes well, under $50.
Thoughtful Hostess Gifts Under $50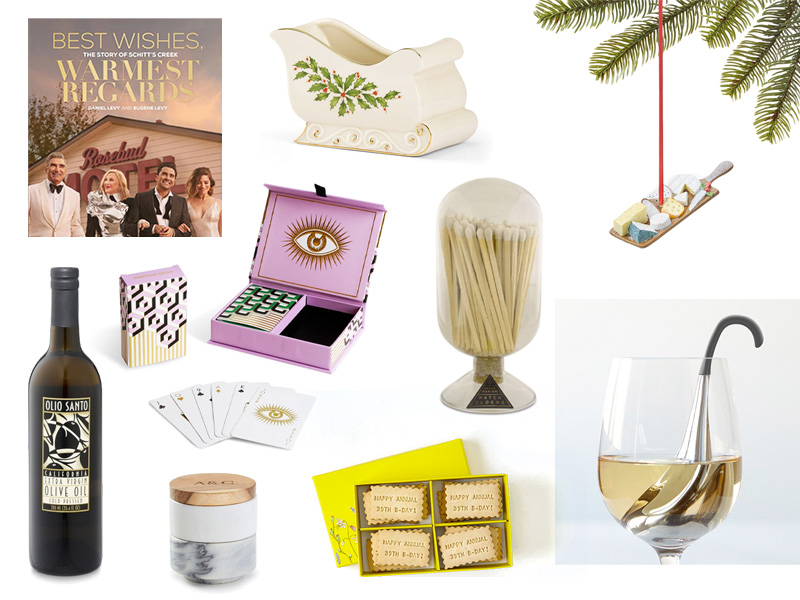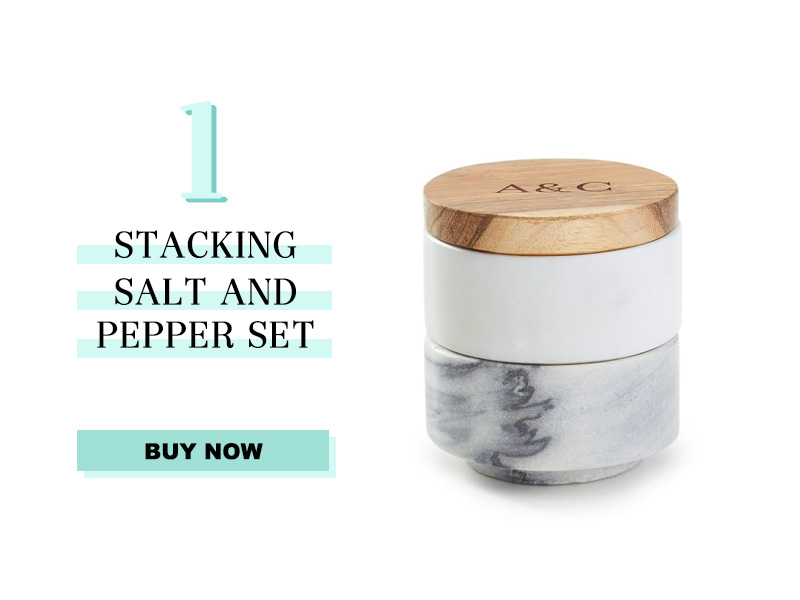 Stacking Salt and Pepper Set, $39
I never met a monogrammed gift I didn't love. When it's a useful one too? Double the love.
Give this salt and pepper stacking set from Mark & Spencer to your foodie friend. It's on sale for just under $40 and will look chic in any style kitchen. If you're feeling extra generous, include a flavored salt. This truffle salt is one of my favorites.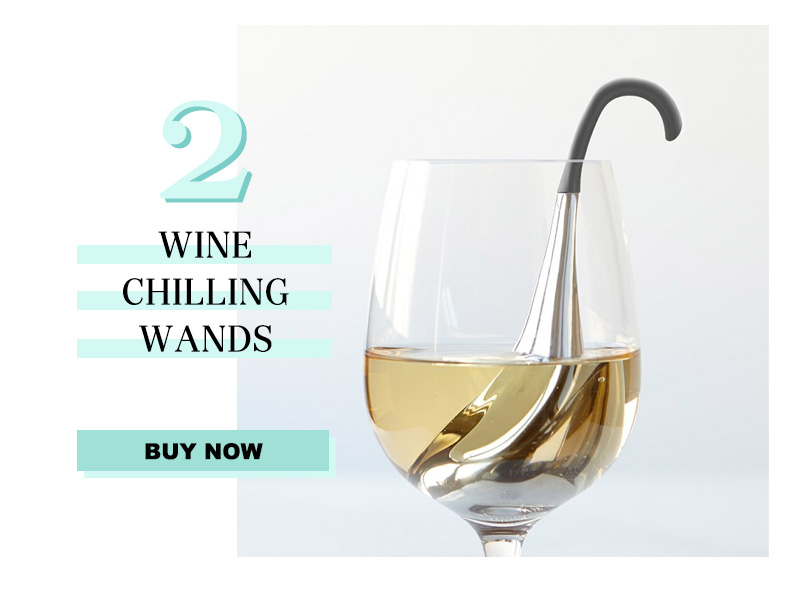 Wine Chilling Wands, $50
Stop the presses on this one!
You know how annoying it is when you have white wine that you need to chill quickly? Leave these wands (comes in a set of two) in the freezer and add them to your glass to bring it to drinking temperature in minutes. Genius.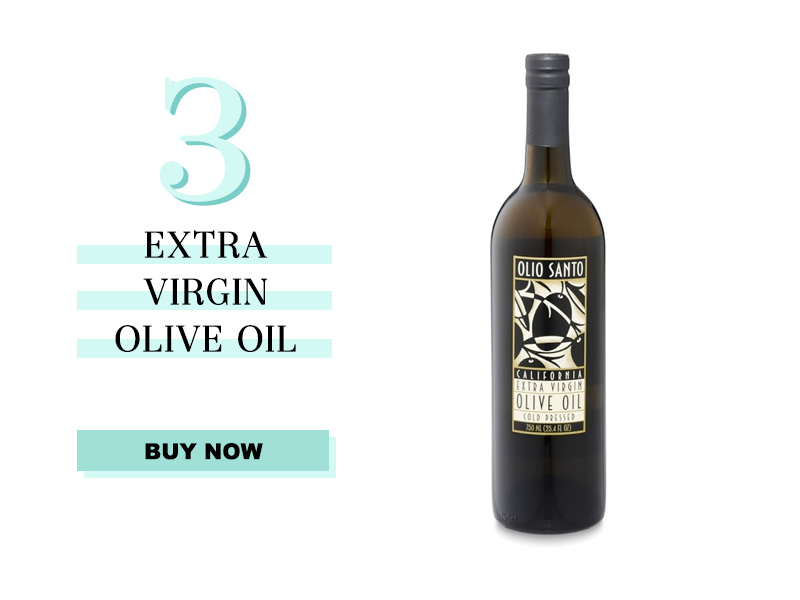 Ina Garten raised home cooks like me, so we know that good olive oil is a key ingredient when creating a simple and delicious meal.
Olio Santo is Barefoot's favorite, and for good reasons. It is cold-pressed in California and tastes fantastic. Wrap up in some tulle, tie a bow, and treat your host or hostess to an investment ingredient they may not already have.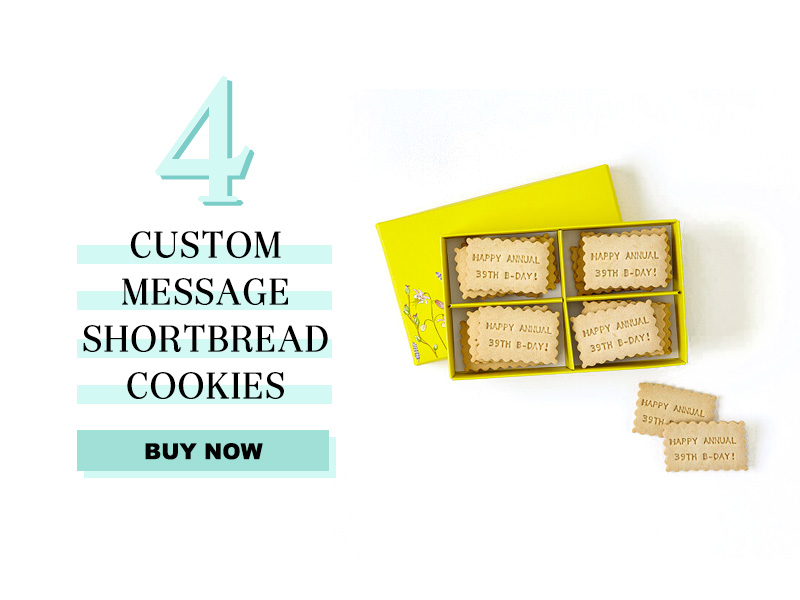 Custom Message Shortbread Cookies, $38
I think these are such a fun treat!
You can order custom shortbread cookies and have them printed with whatever you would like. Bring them with you or send them a thank you message in leu of a card after an event.
These get rave reviews and will ship anywhere in the continental U.S.
Match Cloche, $37
I have this match cloche sitting next to a candle on the piano in our living room which sounds so much fancier than it really is.
My house is covered in toys, laundry, and sports equipment, but this little vignette makes me feel like a chic lady who lives alone.
Bring it to your girlfriend's house, and include her favorite candle. I promise you will make her night. It's absolutely something she would never buy for herself but would love to have.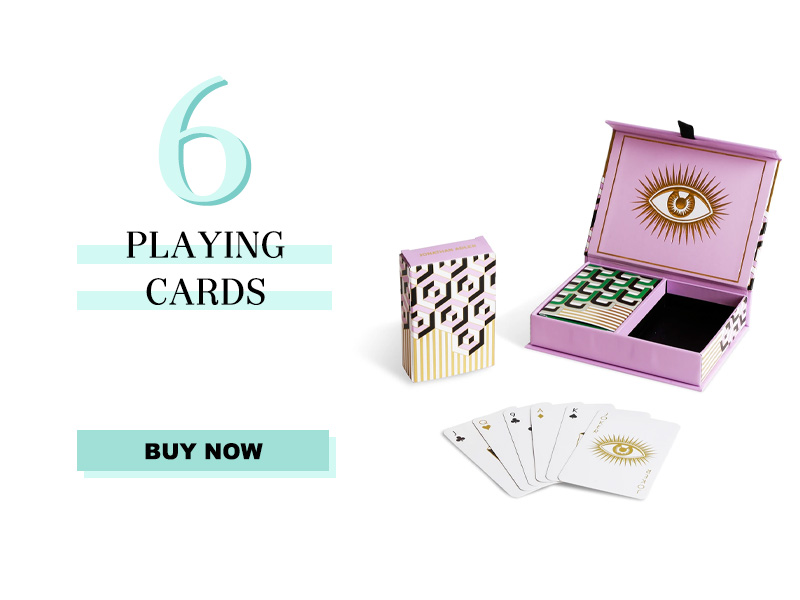 Playing Cards, $35
How fun are these playing cards by famed designer Jonathan Adler?
Gift them to a stylish friend who throws fun parties. They come in a gorgeous box that you can keep on a coffee table, side board or bar cart.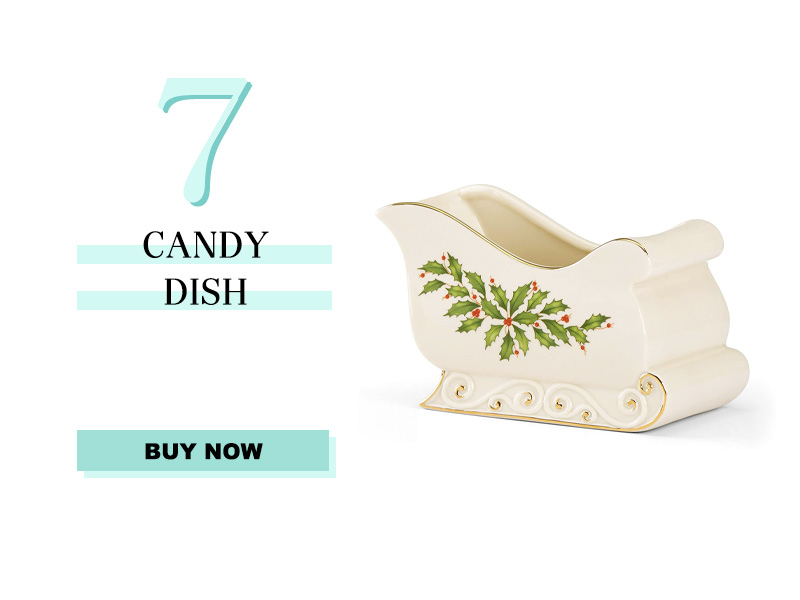 Candy Dish, $38
One of my go-to gifts during the holidays is a dish full of candies and chocolates.
To make it extra special, find out if your friend collects something, anything, and buy an on-themed dish. Fill it with sweets, and wrap it up. They will love the thoughtfulness.
For example, I collect Lenox holiday china (above) because I am 42 going on 110. Maybe they collect a kind of stoneware or blue and white patterned serving plates.
Look at places like Etsy, and you'll find a wide range of options at great prices.
Make this a teacher gift and add a gift card to a Amazon or a teacher supply store.
Coffee Table Book, $26
Let me start by saying, if you know me, do not buy me this book, because I already ordered it.
Schitt's Creek is my favorite T.V. show of all tine, I laugh, I cry, I quote it all day long. And I beat you know at least on person equally obsessed.
This book, Best Wishes, Warmest Regards: The Story of Schitt's Creek is a no brainer for them and it JUST came out so chances are they don't have it.
Coffee table books in general are a fabulous gift for any occasion. You can find them in your budget for just about any topic.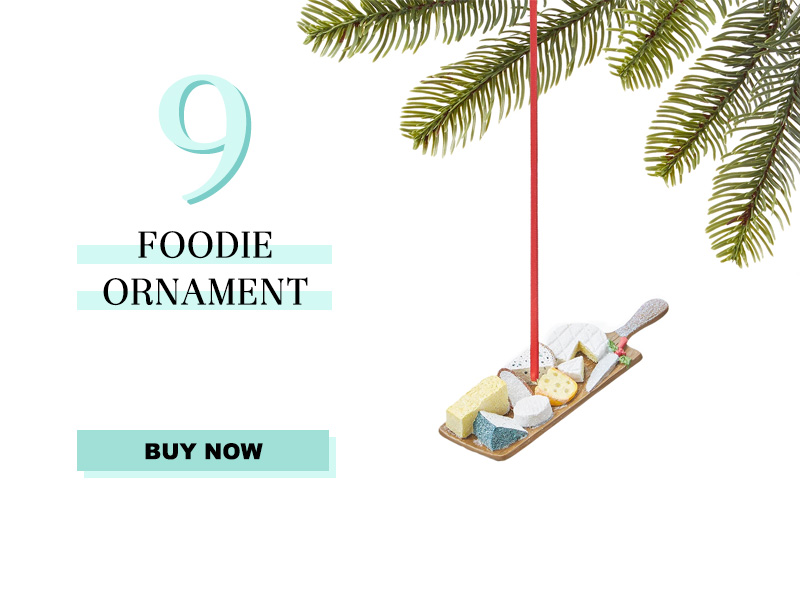 Foodie Ornament, $7
Finally, I just ordered a few of these to have on hand to add to gifts. My idea is to tie this cheeseboard ornament on to the gift. But the ornament can be a meaningful stand along gift for under $10.
Shop this Post
Our Style Content is Inspired by Our Readers
Our readership inspires all of our posts and this post is not sponsored or paid for by the brands or retailers featured.
Recommendations are based on my experience as a personal stylist and wardrobe consultant for over a decade. I worked with busy, down-to-earth women who wanted to look chic and feel confident but were often confused by so much of retail.
Some links are affiliate links, which means if you purchase via our site, we receive a small commission.
If you enjoy our content and would like to help us grow, please follow on Instagram and join our Private Facebook Group to access more advice and exclusive in-depth conversations with other like-minded women.
Learn about our mission to help women look and feel their very best, every day, here.
Sign Up for Daily Content and Receive Our Free Classic Wardrobe Checklist