The Ten List was our most popular series in 2019. This year, it moves from being a weekly to a monthly post to make more room for style focused content.
Here I share a thoughtful quote, a little insight, and some products (that don't require their own post), articles, and other conversation starters that I'm enjoying. As always, I hope it's a helpful bit of inspiration for your day and love to hear from you in the comments below!
Hi Friends,
After six long months, my kids are officially going back to school full-time, in-person, tomorrow. I've always loved our school, but this just cemented my affection forever. Our teachers, administrators, and parents created a plan that keeps everyone safe and helps our kids get as close to a normal school experience as possible.
The last two weeks of summer always kicks my butt as I get them ready for the new year. This year, with all the extra fatigue and stress, felt even more challenging. Over the weekend, I checked 700 math problems, helped finish book reports, bought uniforms, and labeled supplies.
Happily, everyone is ready, physically, and emotionally and I can't wait to get back to work.
I want to thank you all for being patient as I took some time off last month. I didn't realize how overwhelmed I was until I stopped for a minute. The time away just reinforced that I can't keep running this business by myself. Now that the girls are back to their routine, I can put the wheels in motion to get some much-needed help.
So here's hoping that the kids in school stay there, that the kids who are learning at home get to go back soon, and that the end of the school year doesn't look nearly as weird as the beginning.
And God bless our teachers for everything they are doing to take care of all of our kids.
1. Quote of the Month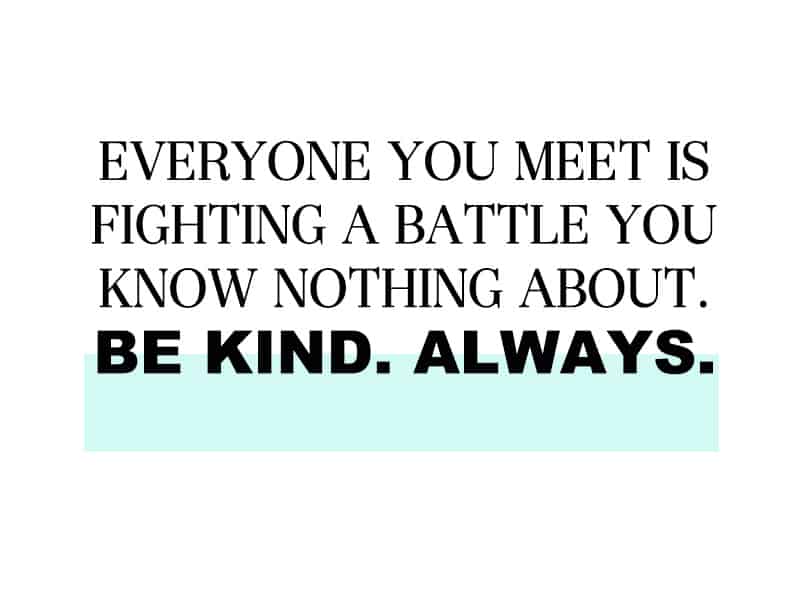 It seems like everyone's emotional temperature is running high these days. Between the pandemic, societal unrest, and our polarizing political landscape in constant 24-hour news rotation, you would think that is the only thing going on in the world.
But the truth is, everyone is still living their lives and dealing with all the challenges that come with that. Everyday life outside of the headlines is messy and complicated.
People are dealing with issues we know nothing about, so as we head into a new season filled with so much uncertainty and division I'm trying to lean into this quote purposefully.
Let's try to give more grace than usual, not be so quick to judge and assume the best of people.
2. Perfect Butter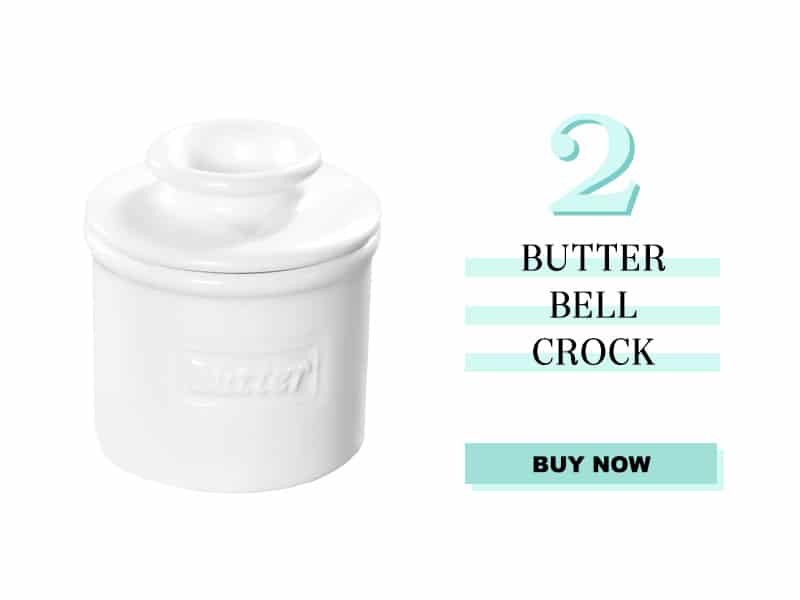 Butter Bell Crock, $27
Sometimes the smallest things are the most delightful. My kids love toast with butter in the morning, so I picked up this simple butter crock to keep it soft and spreadable. When they woke up and discovered it on the island by the toaster, you would have thought it was Christmas morning.
2. Hair Cleanse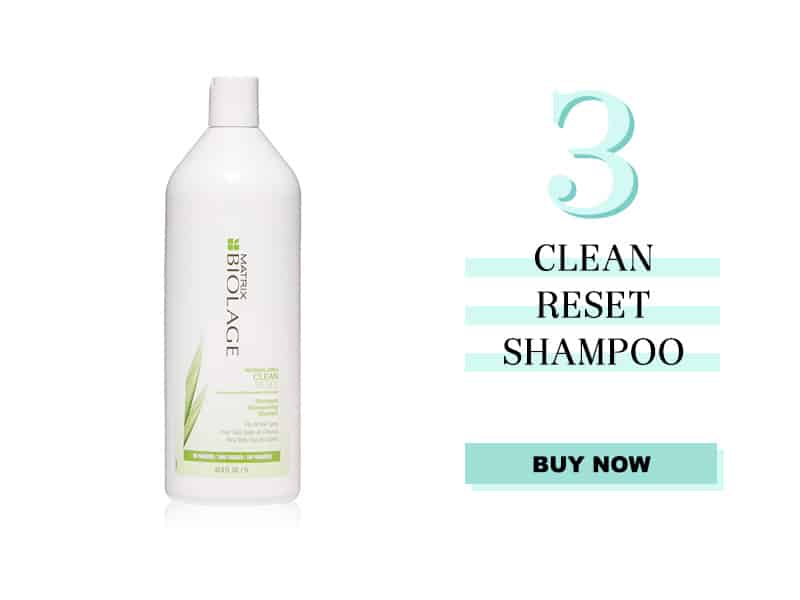 Clean Reset Shampoo, $30
After a summer of sea salt, sand, chlorine and all the product we pile on, our hair needs a good cleanse. This reset shampoo is fantastic. It removes build up and leaves your hair and scalp clean without drying it out. I use it on my straight hair and my girls' curls.
4. Loft Savings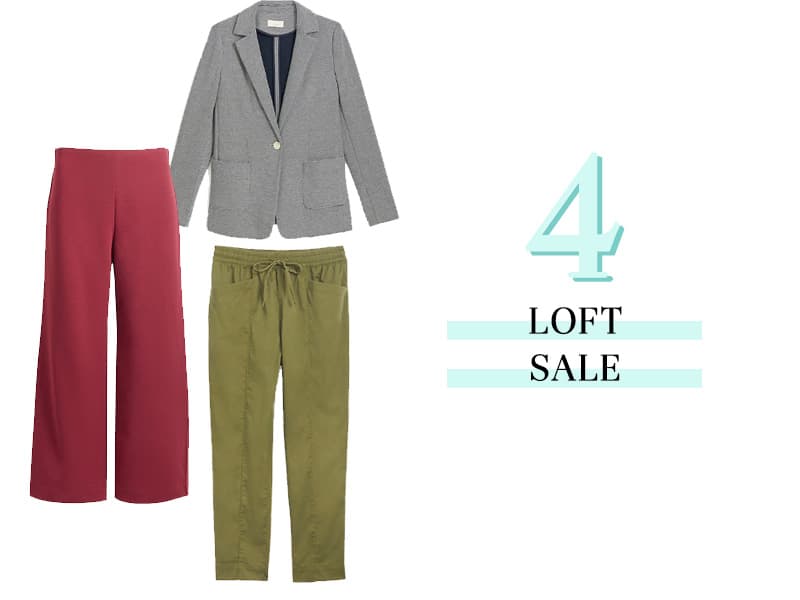 Loft Sale
Loft is always having some kind of promotion, some better than others. If you need a few pieces to carry you through working-from-home in September, you might want to check this one out. This Zoom ready knit blazer is marked down to under $40 (sizes are limited), olive drawstring joggers are always popular and sell out fast, and my favorite, these pull on pants in "wild cherry" are adorable. I picked them up to wear with a denim jacket and sneakers.
5. Under $100 Day Tote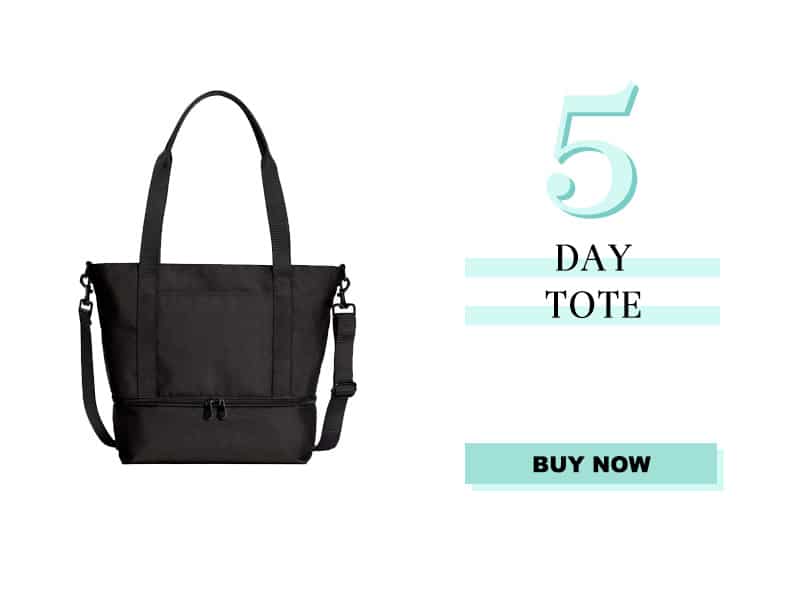 Day Tote, $89
When I was flying all over the country for work, Lo & Sons was my go-to. Now that corporate travel has stopped, but life is getting a little more normal, I need something smaller in scale with a similar utility. This "day tote" is terrific. It's under $100, durable, and serves a dozen purposes. I'm using for everything from a diaper bag to a weekender for kids sports tournaments.
6. Drugstore Find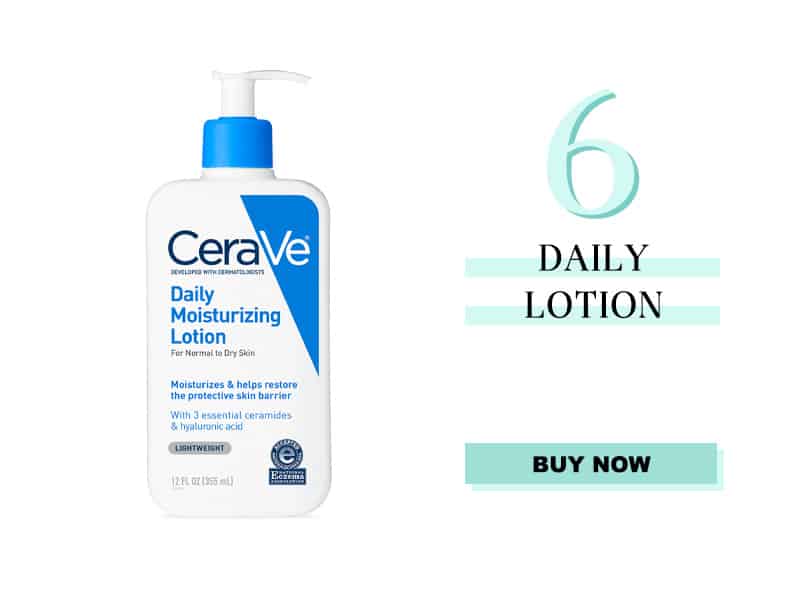 Daily Lotion, $12
Who doesn't love a drugstore find? When my 13 year old asked specifically for this body moisturizer I bough one for myself too (because 13 year olds are in the know!). I can't believe how much I like it. It's light, not sticky, quick absorbing and inexpensive.
7. Transition Sandal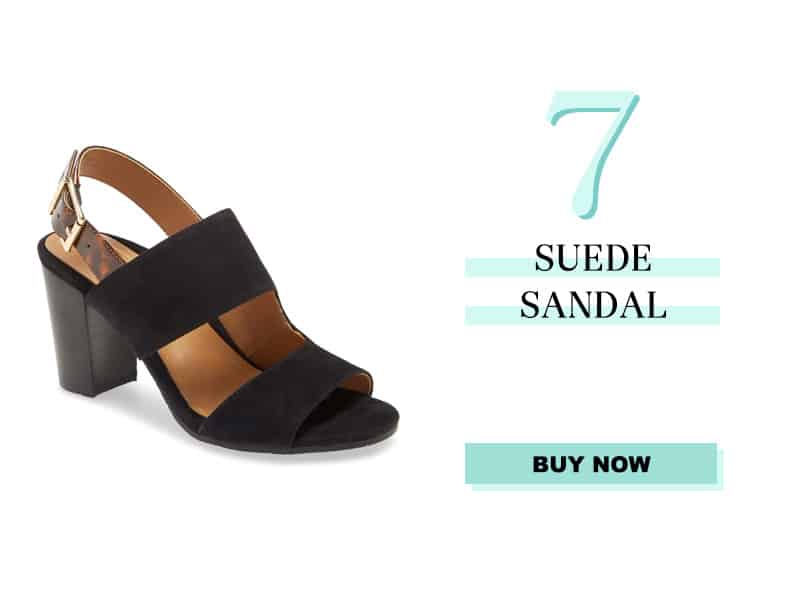 Suede Sandal, $130
I don't know where we're going but goodness these are gorgeous. These are a stunning transition sandal with rave reviews for comfort. Wear them with jeans and a casual blazer, or a lightweight sweater dress when the weather is crisp but not cold. They are ideal if you're lucky enough to live in year-round warm weather state.
8. Simplified Planner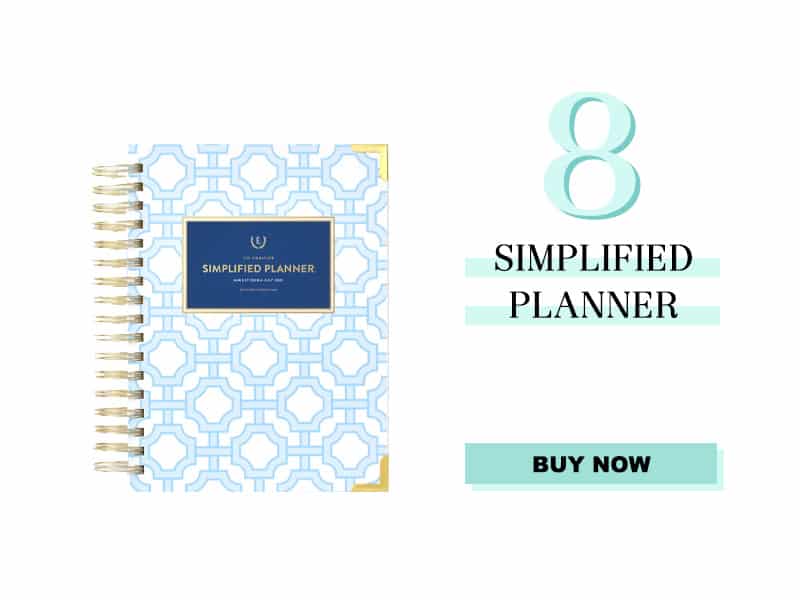 Simplified Planner, $46
Many of us have a million and one balls in the air with school back in session. For whatever reason, a digital calendar doesn't cut it for me. This planner, by Emily Ley, has been my go-to for years. It's super high quality, with bright and preppy cover options and a simple yet practical layout.
At the start of each week, I try to map out our schedule and then list everything I have to do each day. It helps hold me accountable and keeps me somewhat organized. You'll find it extra helpful if you are so managing virtual learning this fall.
9. Thrive Market Savings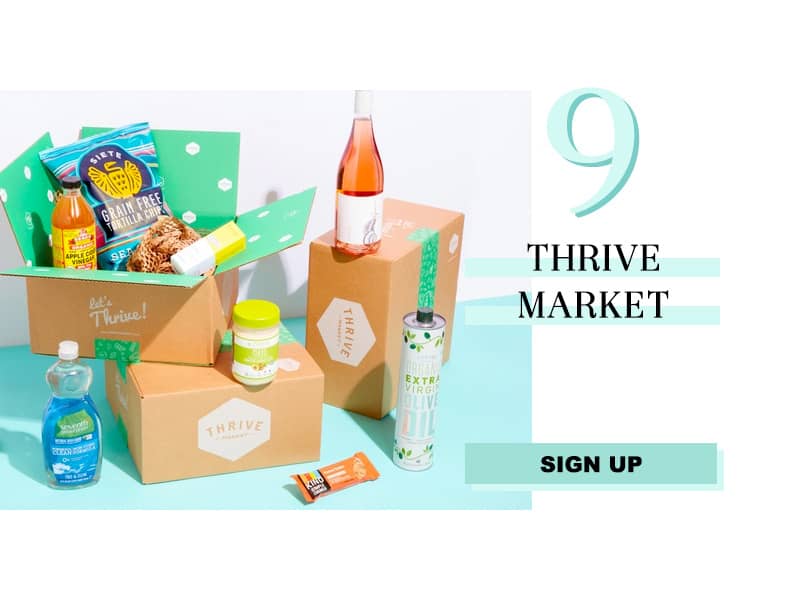 After seeing ads for Thrive Market on Facebook and Instagram, I decided to give it a try, and I'm so happy I did (by the way, this is NOT an ad). Here's how it works: sign up for a membership, either $10 a month or $60 annually. This gives you access to their inventory, which is about 35% less than retail. It's all the brands you love and see at better grocery stores, like Whole Foods.
It's great if you are following a specific diet or need gluten and sugar-free options. I like it to stock up on school snacks, pantry staples, and cleaning products. They have so many brands, including some of my favorites like Primal Kitchen (I LOVE their dressings and marinades), Simple Mills crackers, Annies, and Jovial pasta. I've placed two orders so far of items I would have bought at Whole Foods, and have already saved over $100.
The only downside is their shipping feels a little slow given how spoiled we are with Amazon Prime.
10. What I'm Reading and Watching

I've followed Clea and Joanna of The Home Edit, known for their sense of style and organization, for years. They've inspired countless corners of my home and are why all of our books are in rainbow order. My family thinks I'm nuts, but the truth is, I function better when everything has a place
. The Home Edit helps you create functional spaces that are pleasant to look at, without shaming you into throwing away your things. I have their books (above is their latest), and I can't wait to binge their new Netflix series that starts this week!
---
Our Content is Inspired by Our Readers
Our readership inspires all of our posts and is not sponsored or paid for by brands or retailers.
Recommendations are based on my experience as a personal stylist and wardrobe consultant for over a decade. I worked with busy, down-to-earth women who wanted to look chic and feel confident but were often confused by so much of retail.
Some links are affiliate links, which means if you purchase via our site, we receive a small commission.
If you enjoy our content and would like to help us grow, please consider following on Instagram and join our Private Facebook Group to access more advice and exclusive in-depth conversations with other like-minded women.