Since I was a young girl, I've always been encouraged to be ambitious. My parents never made me feel like I was limited because I was a girl, and it never occurred to me that my gender would ever play a role in my ability to reach my goals. Now, with daughters of my own, it's something I think about on a daily basis. What overwhelms me is knowing that they are so unique and need to hear this message in different ways for it to
resonate.
One thing I talk to them about frequently is that ambition isn't a dirty word, and persistence can trump talent. You can have all the ability in the world, but if you don't put in the work, it doesn't matter. Conversely, you might not be the best at something, but never giving up and keeping your focus can beat out even the most skilled person. I really believe that any level of success I've reached has been less about a special talent and more because of my ability to outwork most people.
As a parent, I find it to be one of the toughest lessons to teach, especially with kids growing up with a certain level of privilege, in an on-demand, instant gratification world. A book I've found helpful is Grit: The Power of Passion and Perseverance by Angela Duckworth. It reinforced ideas I already thought and gave me some new insights to raise "gritty" kids.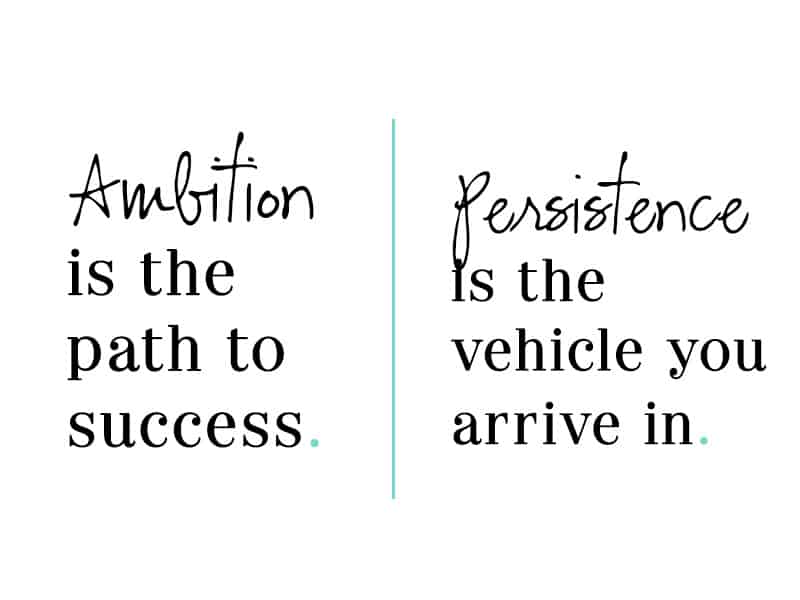 2 Networking for Introverts. I am a massive introvert, who has had to learn over the years how to navigate in a world designed for extroverts. This article, on Fast Company, is one of the most helpful I've read in a long time about how to leverage being an introvert while networking without having to act like something you are not.
3. Baseball Tee. It might be football season, but a casual, long sleeve baseball tee will always be one of my favorites. Wear it on its own, or layer it under a vest for the rest of the fall. This one from Treasure & Bond is my favorite to wear with jeans and sneakers on the weekend.
4. Rain, rain, go away. This fall can be described in one word: wet. It feels like it's been non-stop raining since mid-summer. The ground is saturated, and our front driveway now features a permanent puddle. If there is any upside to rainy weather, it's chic rain boots. I bought these boots years ago, and they are still one of my best purchases. They seem like a waste of money at first, but then, slowly, as you slip into them rainy day after rainy day, you're so thankful you pulled the trigger.
5. Hands Free Vacuum. With the baby just seven weeks away, I'm trying to think about life with two active kids and a newborn. What will our first few weeks and months look like while we fall into our new normal? To help with everyday chores, I think a robot vacuum is a great idea, especially since our home is all hardwood and one level. I started to research the best models, and want to keep the price under $300 (you can spend upwards of $1000 apparently). I think I landed on this one by eufy. It checks all the boxes and is right under my budget. I know it won't replace regular deep cleaning but seems ideal for daily upkeep. Wondering if you have one of these vacuums and what you think of them?
6. Pregnancy Discrimination is Real. I was 26 when I was pregnant with Maddie, working at a corporate job that I thought was the beginning of my big career. When I told my boss I was expecting, she turned to me without flinching and said, "That's a problem." I was dumbfounded and grossly ill-prepared for how to handle such a situation. I can still feel the knot in the pit of my stomach when I realized that something I was so excited for was about to alter all of my career plans.
So it breaks my heart to read the accounts of rampant pregnancy discrimination featured in The New York Times in some of the most prominent companies in the country. It's astonishing that this continues to happen. The article proves, again, that until more women are in leadership positions in all industries, we're never going to move beyond this.
7. Thanksgiving Signature Cocktails. Hosting friends and family this Thanksgiving? Why not serve a signature cocktail? This list features delicious hot and cold libations perfect for a cozy fall event. My personal pick would be the Apple Cider Mimosa or the Apple Ginger Sparkler, because Prosecco. Next year, next year.
8. I Just Hope Both Teams Have Fun. My cousin Kaitlin is one of my dearest friends and without question one of the funniest people I know. One thing we share in common is our general disinterest in professional sports but a deep love of hanging out. So we put up with sports as a means to prevent FOMO. Last week she sent me a picture of herself at an Eagles tailgate, looking chic in riding boots, skinny jeans, a turtleneck with a quilted vest and an always practical crossbody bag. Attached to the photo was the caption, "Doing Sports." So when she mentioned this tee shirt, I immediately looked it up and found it on Etsy. Nothing describes our casual rooting interest more. It's the best gift for the unenthusiastic fan in your family.
9. Double Breasted Shirt Dresses. For years I've complained about nothing looking fresh and new but recently I've noticed the double-breasted dress trend, and I'm dying to wear it. For a while, it was too short, like a college girls' Halloween costume of a professional woman. You know, sexy nurse, sexy flight attendant … sexy career woman. But now, thankfully, the hemline has been lowered, and the fit is body shaping instead of body conscious. I really love this Donna Karen version, and this Tahari dress. Pair either with a suede pump and keep your jewelry minimal to not fight with the buttons.
10. Buy Your Gift Wrap Now. I am over executing hard on the holidays this year. Right now, I'm scheduled to come home with our baby girl on Christmas Eve, which means everything needs to be done well in advance. I've learned over the last few years to stock up on gift wrap early so I have everything I need and can avoid last minute trips to Target in December. It's so much easier to wrap each gift as it arrives than doing it all at once. One thing I do is cover the girls' gifts from Santa in special paper, that they don't see laying around the house. It's only used for their gifts under the tree and changes every year. I'm crazy for this "from Santa with love" print and this coordinating cream paper with black dots, both by Sugar Paper. I picked up this red silk ribbon in bulk on Amazon and am all set, at least for the kids.