The Ten List was our most popular series in 2019. This year, it moves from being a weekly to a monthly post to make more room for style focused content.
Here I share a thoughtful quote, a little insight, and some products (that don't require their own post), articles, and other conversation starters that I'm enjoying. As always, I hope it's a helpful bit of inspiration for your day and love to hear from you in the comments below!
Does anyone else wake up and wonder, "How is this still going on??"
Over the last six months, I've used every ounce of energy to keep life moving forward. The "balance" of keeping our family safe while maintaining their mental health, managing the kids' education and preparing for their future, running a business without staff, trying to protect our careers, all while attempting to stay optimistic, is wearing me out.
Today, life feels the most normal it has in months (my kids have been back to school in person for four weeks now!), but there is this enormous heaviness hanging over everything.
I feel tired in my bones. When I finally get a minute to sit down and work, it's like my brain can't click into gear.
But I've always found the Fall magical. Something about watching the beauty of the season change every day gives me comfort. It feels like a new chapter, or a rebirth.
While waiting for this chapter to close, focusing on staying grateful has been the singular thing I've done to keep my head on straight.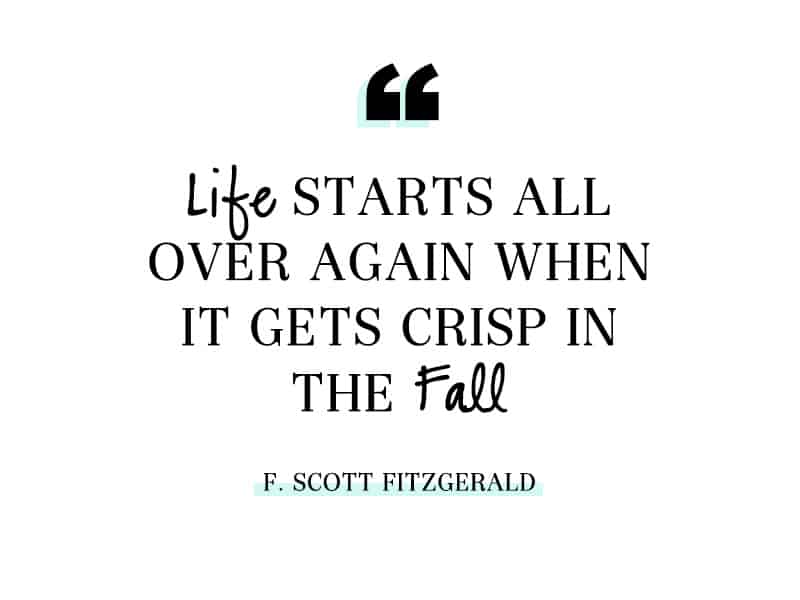 I was reminded recently of the importance of actually writing down what you are grateful for. It's one thing to think it, but it's an entirely different experience when you take pen to paper. These days, I can't make a production out of anything. So I simply scribble words into my notebook: happy kids, health, community, excellent school, etc.
Especially in those moments of total overwhelm and exhaustion, it's often the push I need to reset and refocus.
Also, I can't wait for this year to be over; hang in there, everyone. xx
2. Two- Tone Earrings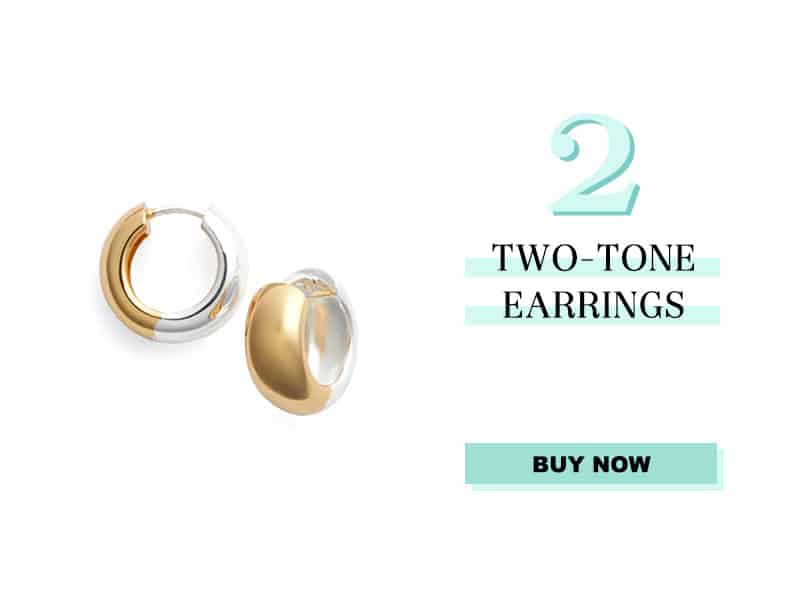 Earrings, $68
Want to update your earring game for the fall? These two-tone hoops are just the thing. You can easily switch from gold to silver to keep your look cohesive. They are light but still substantial, perfect for Zoom meetings, and an excellent value at under $70.
3. Amazon Sweater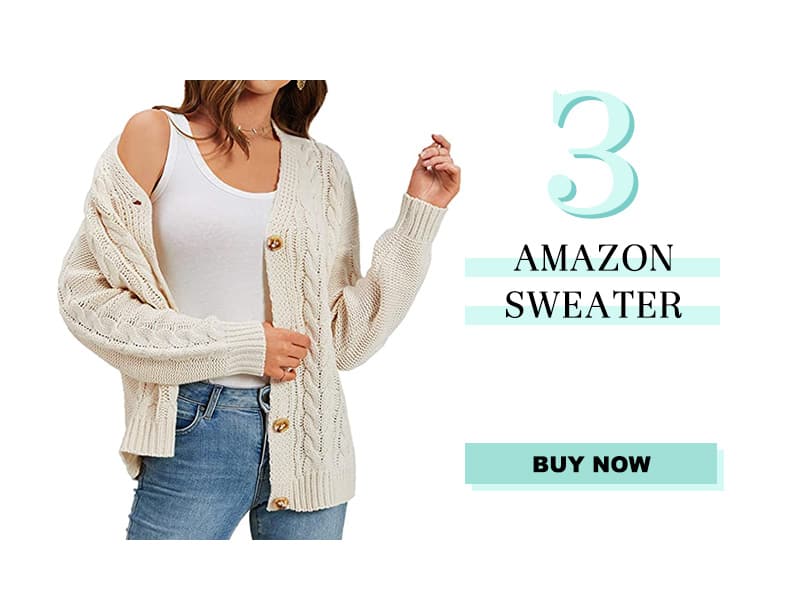 Amazon Sweater, $29
I was looking for a "house sweater," something I could throw on with cute boyfriend jeans and a white tee shirt. I landed on this cozy and slouchy under $30 option from Amazon. It's available in 6 seasonal colors and runs true to size (I purchased the medium).
4. Triple Cooling Rack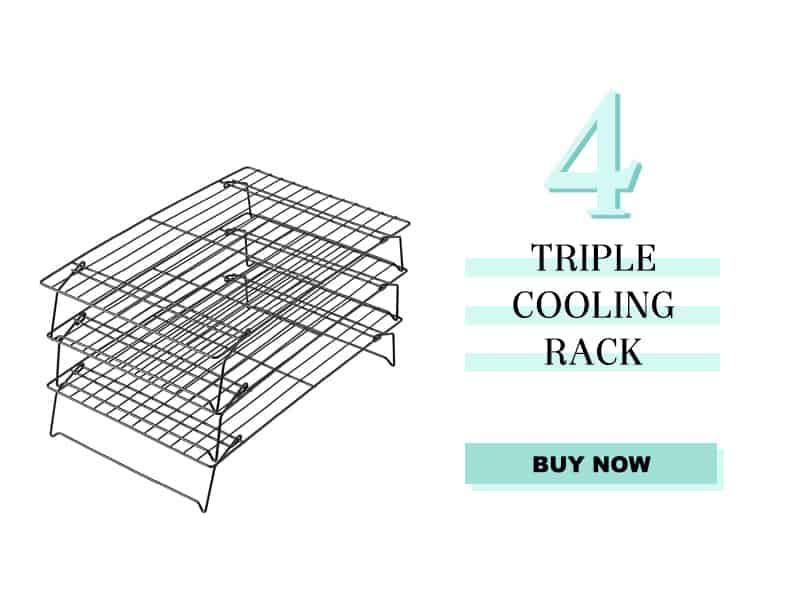 Perhaps I've been living under a rock, but discovering this cooling rack blew my mind. It has three tiers! With the holidays right around the corner, I'm so looking forward to baking with the kids, and packing up treats to send to neighbors. This will make big baking days a lot easier to manage.
5. Monogrammed Pouches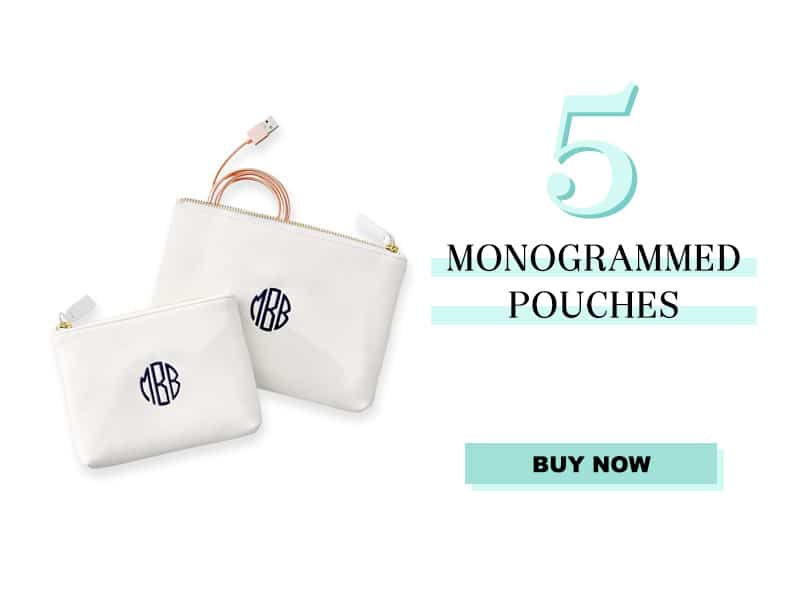 Monogrammed Pouches, $45
I have three daughters. My oldest are 13 and 10, and they steal each other's everything all day long. So I ordered them these pouches to corral all the things they use daily like chargers, air pods, deodorant, lip balm, etc. They keep them on their desks in their bedrooms, and it gives them a place to keep all the things. Does it work? I would say enough that they are not continually searching for missing items and bickering about who stole what, so yes.
6. Pumkin Spice Candle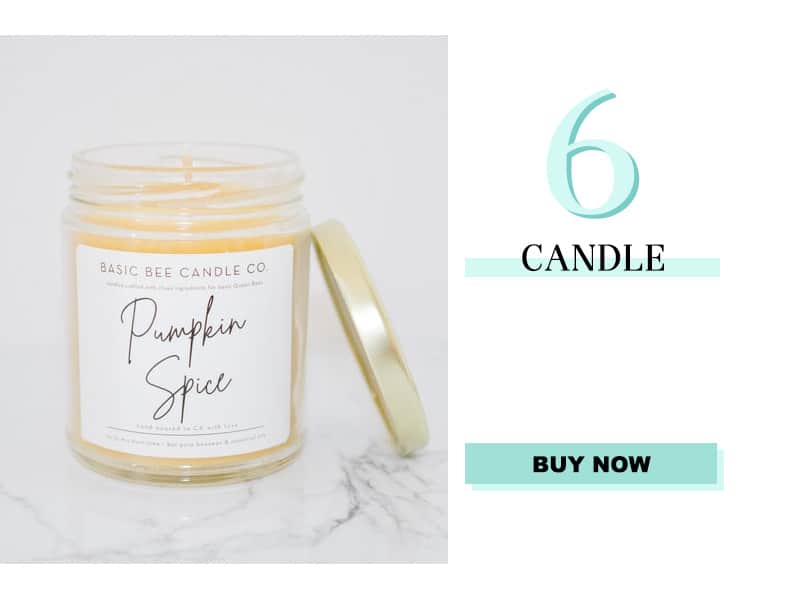 Candle, $25
I'm not a pumpkin spice fangirl, but I found this candle on Etsy by Basic Bee Candle Co., and I LOVE it. So much so I ordered 5 of them. They are non-toxic, smell amazing, and burn clean. I light one every day in the kitchen, and it fills the space with this warm and comforting fragrance that's not too sweet. I've even given a few out as thank you gifts to friends, and they all have raved about it too.
7. Knit Pumpkins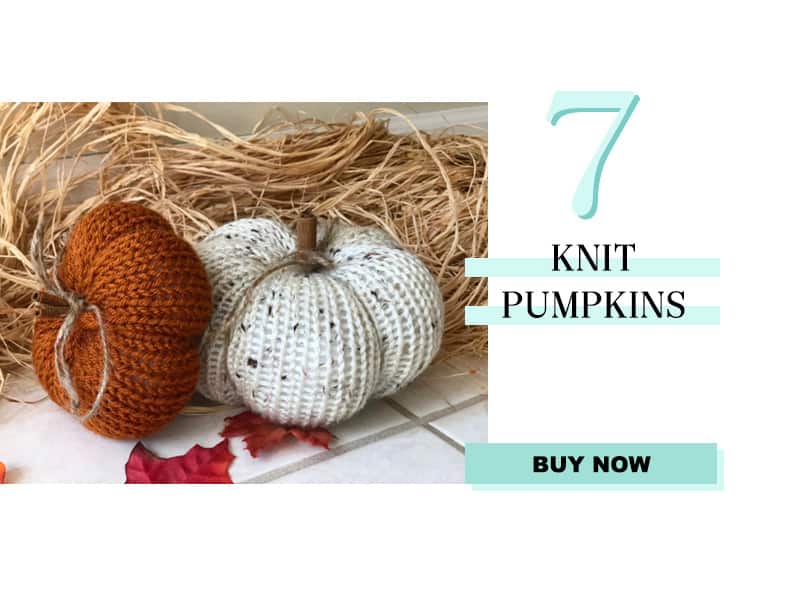 Knit Pumpkins, $8.00 +
Another Etsy find is these adorable knit pumpkins. They come in a variety of sizes and colors and are so cute in person. I have them piled around the fireplace in a basket. I love the texture they bring into our fall decor.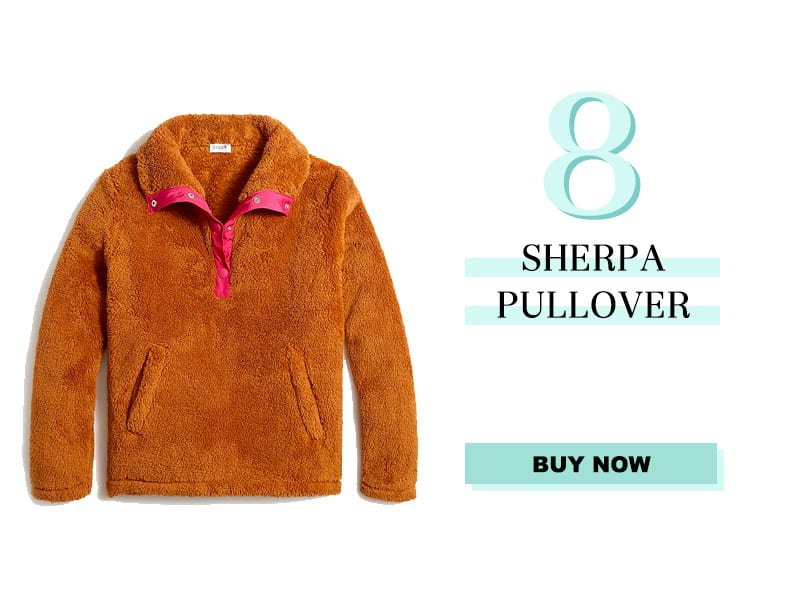 Sherpa Pullover, $30
Over the years, I've purchased so many versions of this pullover from J.Crew; one could argue that I don't need anymore. But I love that I can throw this on over a pair of joggers and get through our busy and chilly mornings. You can keep it casual and sporty with leggings and sneakers, or layer over a button-down with jeans and ballet flats. Available in four colorways up to a 3X.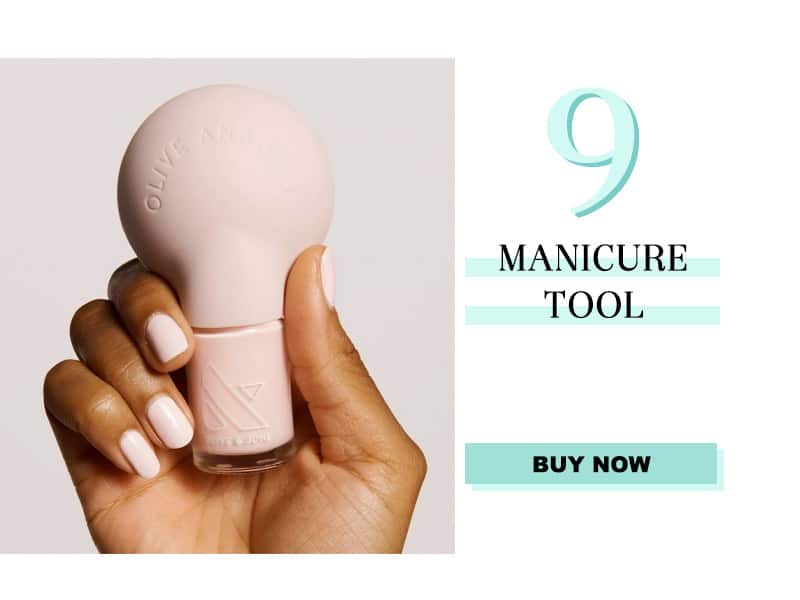 Manicure Tool, $16
Influencers everywhere are singing the praises of LA-based nail company, Olive & June. They claim their tools provide salon-quality at-home manicures.
I say the products are just okay. I'm not a fan of their nail polishes, and the hype around their tools is just good marketing. However, this little gizmo called The Poppy is pretty great. You pop it onto the top of your nail polishes, and it helps keep your hand steady for a smooth, professional-looking application. Available at Target online and in stores.

Our Fall Insider Membership will open on Friday, October 23rd.

The Insider Membership mimics the 3 – Step Process I created for clients back in my personal styling days, but at a fraction of the cost.
It's designed to help you create a classic and chic seasonal wardrobe.
Membership is seasonal, for three months at a time. The 2020 Fall Membership includes October, November, and December, with wardrobe offerings reflective of the season and year-round basics.
With membership, you'll receive access to our new password-protected ad-free member portal.
You'll find a seasonal shopping list, a wardrobe capsule, and over 50 outfit combinations.
The shopping list and capsule work together, and each month I'll add a few new items and outfit combinations so you can continue to build your wardrobe.
Plus! I'll host LIVE monthly style coaching sessions in our Private Insider Facebook page so I can personally answer your questions and provide guidance.
The cost is a one time payment of $59.95.
To get on the waitlist and be first in line for membership, please add your email below.
Stay tuned for more details coming this Monday, October 12th.