When I first learn how to meditate I read that to become centered, you have to find stillness. I discovered a tip that helped the process "click." Imagine you're sitting on a sidewalk, and cars are going by. Instead of trying to ignore the cars, the trick to meditating and remaining still is to acknowledge the vehicles and let them pass without them affecting you. Essentially, meditation is not a pursuit of perfect silence, but it's the ability to find peace in chaos.
With everything that's been going on in my life over the last few months, the only thing that's kept me from flipping out is the practice of stillness. When challenges arrive, I let them reveal themselves, acknowledge them, like cars passing in the street, and make every effort to not let them affect me. It's helps me react with strategy rather than emotion, which use to always get me in trouble.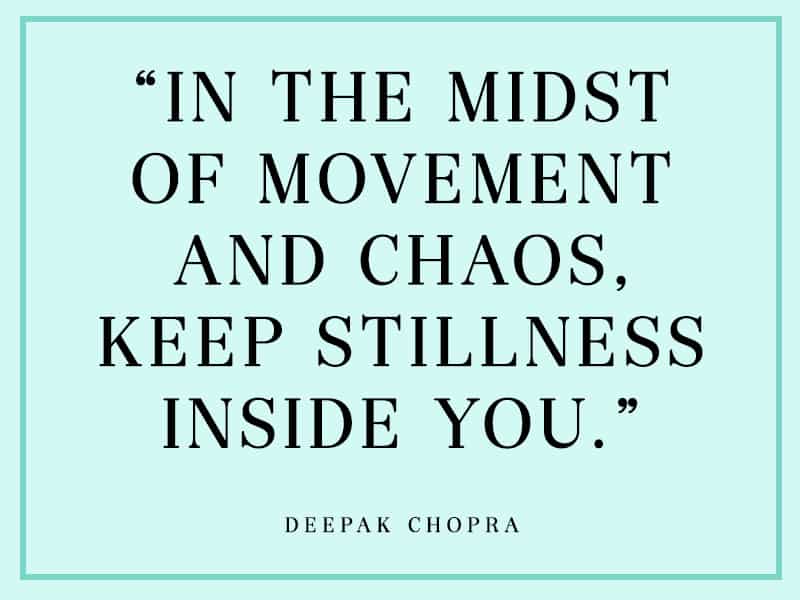 2. Varsity Tee. I love a baseball tee, and this one with its voluminous sleeve is a fun and affordable twist on a weekend basic.
3. Favorite Dress. Black Halo is one of my most favorite dress brands. Yes, they're expensive, but the fit and style is incredible. It's one of the rare dresses you'll "have forever." It works for a more formal office or can easily be dressed up for a cocktail party. This red dress is a dream if you have a few holiday parties already on your calendar.
4. Honestly Good. Over the last few weeks, I've tried a few Honest Beauty products. So far, I'm really loving their eye pallete and just added this lip crayon to my at home make up routine. It has rich pigment without drying your lips. I like that it looks natural instead of too made up.
5. Yum. Love all things pumpkin? Me too. I'm so blissful being basic it's scary. What's not basic is this pumpkin bread with salted maple butter. It's incredible. Mix it up, keep some for yourself and if you drop some off to your neighbors if you want to make some instant new friends.
6. Bah, Humbug. What is wrong with these Virginia towns making trick or treating over the age of 12 a misdemeanor? My 11 year old can't wait to dress up as Katniss and hit up the neighborhood. It feels like we are just asking too much of our kids. Can't we let them keep their innocence a little bit longer?
7. No time to work out? Maybe "fitness snacking" will work for your schedule. Instead of having to carve out a chunk of time to get your gym time in, you do a few smaller exercises throughout the day. Takes some discipline, like everything else, but I like the idea of making it a game and incorporating short bursts of activity to make it achieving your goals more manageable.
8. Pink for Fall. I love this nail color, Stop, Drop and Shop from Essie. It's a nice seasonal update if you like a pale pink neutral, like me, but want something warmer for the fall.
9. Dating after 40. This article has some interesting insights into how to use dating apps and also made me realize I would be an epic disaster if I found myself dating again. Also, would you believe the average first date is only 55 minutes long?
10. New Mom Advice. It's been almost a decade since I had a baby and needed a diaper bag. I'm thinking of getting this tote as my every day bag. For any newer moms out there, what did you end up using and loving?