On Friday night, my grandmother passed away at 95 years old.
My grandmom was a big part of our lives and for my girls a constant presence. Living to 95 is remarkable, and we're lucky to have her as long as we did.
After the last few days, I'm thankful for many things: cousins who are friends, having aunts and uncles who love my kids the same way they love me and living within minutes of most of my family. I'm grateful I was able to be with my dad the night she passed, that we all got to say goodbye, and that she kept her mind and sense of humor all the way to the end.
Over the last two years, as my grandmom's health worsened, I watched my dad and mom, and aunts and uncles provide her with an extraordinary level of care. The way they worked together, opened their homes and rearranged their schedules set an incredible example of love and family, and how to let someone live out their final years, months, weeks and days with grace and dignity. It took a remarkable level of strength from all of them, but they allowed my grandmother to die the way she lived, on her own terms and surrounded by everyone she loved
Last night, my cousins and I were all sitting together and looked over in the corner of my Aunt's house to see all of our kids in a big pile, laughing, and carrying on. My heart could have burst at the sight of them genuinely enjoying and loving each other. At that moment we realized we were looking at our grandparents' and parents' legacy and the best way to honor it is to make sure we all stick together, no matter where life takes us.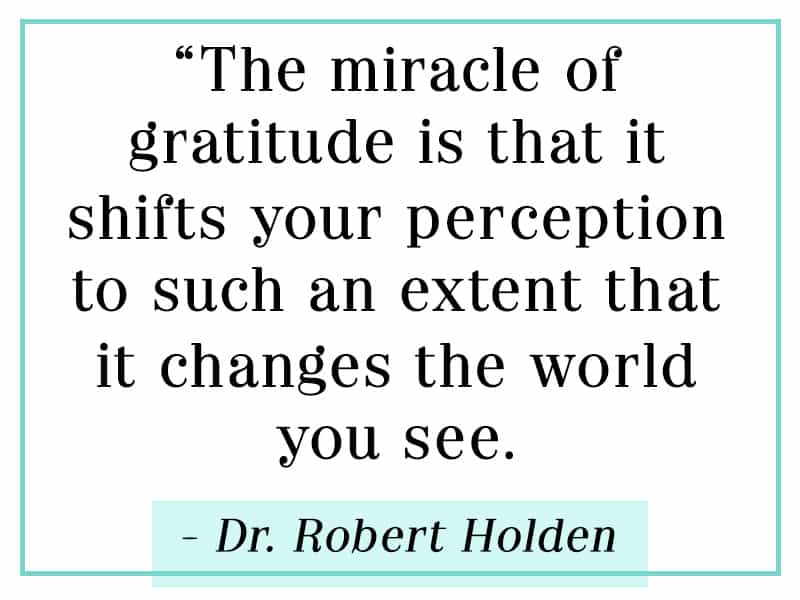 2. The Health Benefits of Gratitude. The world can feel sad and lonely, but with the right perspective we can find simple things to be grateful for, and that practice can drastically change our attitude and, according to this article, our health.
3. Winter White. Feeling brave? A winter white coat is just about as chic as it gets. It adds an elegance to even the most basic outfit. I really love this belted wrap coat by Mango, and this affordable boucle princess coat at Nordstrom.
4. Zero Inbox. I loath my inbox. It's a mess most of the time, and I'm totally guilty of using it as a never ending to-do list. This article has some easy tips to make your inbox not so overwhelming in under an hour.
5. Rainbow Ring. I don't know why but I love this bright and cheerful ring by Baublebar. It adds a little whimsy to your look but would also be a great gift for your best girlfriend this holiday.
6. Chic and Affordable Kids Clothes. I recently discovered Hope and Henry, a line of organic cotton clothes for kids, from infant to size 12 sold on Amazon. The clothes are amazing. I bought this dress and this dress for my girls to wear on Thanksgiving. And I am crazy about this cable knit sweater, faux fur cape, red plaid dress, and sweater dress. It's a great resource if you need classic pieces for a family photo without breaking the bank.
7. Weekend Raincoat. Need a raincoat for busy mornings and weekends? Something more casual than a traditional trench? Look no further than this Cole Haan coat for under $130. It comes in eight colors, in a range of sizes including petite. It's great for casual outfits or to roll in your suitcase for travel.
8.Eyebrow Game Changer. Nothing enhances the shape of your face like a good eyebrow, but as we age our eyebrows lose their fullness and color. I don't have time for a full Kardashian contour session in the morning, that's why I've been devoted to Gimmie Brow by Benefit Cosmetics. Just swipe it over your eyebrows and watch them come back to life in seconds.
9. "It's Quantity Over Quality, People." If you love Hallmark Christmas movies to the ridiculous degree that I do, then you'll appreciate this SNL spoof video my cousin showed me this weekend. It made me laugh until I started crying.
10. Traveling this Holiday? I have two more work commitments on my calendar this month before I go on maternity leave. Today, I fly to Miami for a quick 24-hour business trip. As a frequent flier, I have my routines and strategies to make the time in the air pass as quickly and as productively as possible. This article is a good reminder of some simple, yet helpful ways to make your flight as pleasant as possible. For me, I can't say enough about my Bose Headphones, they are worth every penny. And be sure you not only purchase a fun game or movie for the flight but that it's downloaded all the way before you board. I can't tell you how many times I thought I had a movie to watch only to realize the download never completed.