The last few weeks have been a lesson in grace. As you know, I'm a massive advocate of self-care. For me, that looks like investing in eating well, taking care of my body and doing little things for myself that keep me centered. But after the last few weeks, I've learned it also includes cutting yourself some slack and recognizing that sometimes "good enough" is the best you're going to do.
Admittedly, I put a lot of pressure on myself. I have high expectations which paired with my work ethic, has served me well. But now and then I have to reign it in. I tend to go overboard, set my goals too high, expect way too much out of myself and bite off more than I can chew. Now that I'm older, I'm able to recognize when I'm taking on too much and have the sense to pull back. It's not something that comes naturally for me. So when I feel like I'm not living up to my expectations, I feel guilty and like I'm failing, even though I logically understand that's not the case.
When my grandmom passed away two weeks ago, it started a chain reaction of chaos in our household. The days leading up to the funeral were all consuming as we spent that weekend at my Aunt's house, looking at photos and spending time together. My kids never experienced death before and had a close relationship with her, so I wanted to make sure they were able to experience the totality of the grieving process. The Irish have a unique way of mourning which can be confusing, especially for kids. From their perspective, one second they're playing and laughing with their cousins having a wonderful time, then remember why we're all together the first place. It was a rollercoaster of emotions for them.
On top of that, before the funeral, I had to squeeze in a quick 24 hour trip to Miami for work, ended up with a nasty sinus infection (never fun, worse when you're eight months pregnant) and then our remodel, which is crawling like a snail to the finish line, finally invaded the central part of the house. We have no kitchen, temporary walls holding up our soon to open concept great room, and the house is covered in plastic. You know at the end of E.T. when the government comes in and turns Elliot's house into a laboratory? That's what our house currently looks like.
This is, by far, the most insane chapter of our lives as a family.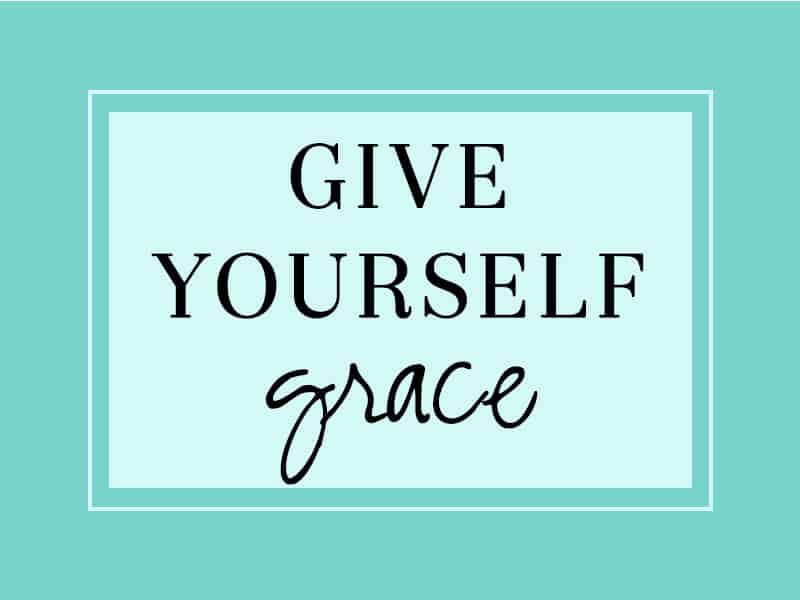 I realized the only way I am going to get through this and keep my family sane, is to surrender to the chaos. My vision of the house being Pinterest perfect when the baby arrives is not realistic. I'm going to have to move some projects around for work to make up for the lost time, push some deadlines back, and not everything I want is going to be done by the time I go on leave.
And that's just how it's going to be.
Is it perfect? No.
Is it good enough? Yes.
By giving ourselves the grace to be imperfect, we open up space to focus on what matters. Right now, I'm taking things one week at a time. My priorities are setting our family up for our new routine with a newborn, Christmas for the kids, landing the plane with this renovation and getting myself settled so I can have a peaceful and healthy postpartum recovery.
2. Maternity Wardrobe. I've had a lot of questions come in about how I dressed during this pregnancy. Honestly, it hasn't been that interesting. I managed with my regular clothes for until almost 7 months. Over the summer we had a lot of parties and events that topped off with my brother's wedding. When I needed a special piece I used Rent the Runway. They have maternity and "bump- friendly" pieces that I loved. Now that I'm at the end I'm using Stitch Fix. My last two shipments have been fantastic. So great I kept everything. I received five wearable items and spent a little over $150 for everything. My stylist is sending things I can wear now and for those first few months at home. Finally, I picked up a few dresses for work on Amazon of all places. This one and this one have gotten me through the last of my speaking engagements for 2018. And of course, nothing works without a pair of maternity Spanx.
3. J. Crew Factory Sale. I picked up a ton of things for my kids online over the weekend on J Crew Factory, from Christmas pajamas to outfits and stocking stuffers. Be sure to check out some great basics for you too, like this turtleneck sweater, and cotton rolled neck sweater in an array of gorgeous colors.
4. Jennifer Garner on Instagram. I cannot get enough of sweet-faced Jennifer Garner on Instagram. From the posts of her reading books to her dog to her "Pretend Cooking Show" videos, she is an absolute delight. For a platform that tends to make me feel bad about not being enough, she's a sunny spot for sure. This article on Vulture sums up my affection beautifully.
5. Budgeting for the Holidays. This will be, hands down, the most expensive December of my life. When it comes to gifts for our kids, we probably go overboard, but we don't spoil them at all during the year. We make everything a Christmas gift, from things they asked for and special treats to practical items, like snow pants and boots. I wrap everything and put it under the tree from Santa. Staying organized helps me keep our budget intact. This article has some good reminders, like take advantage of rebates, write everything down, and don't forget about other expenses like holiday clothes, events and gift wrap. I also downloaded this free budget template and am loving how it breaks every category down.
6. Sequin Season. There is no better time of year to break out some sequin, and right now there are so many options. Gap did this gorgeous sequin pencil skirt in dark midnight that I would pair with a black turtleneck and black suede pumps. This one button DKNY gold sequin blazer would look super chic with slim jeans. And if a full sequin garment is too much, maybe add a wink with a sequin covered pump, like these stunners from Sam Edelman.
7. Becoming. I'm making time this week to read Michele Obama's memoir Becoming. It's going to be my treat to myself over Thanksgiving. I have so much respect for how she handled herself as the first lady, how she made her daughters a priority in the midst of such a profound life change and how she held on to her own identity while being married to the most powerful man in the world.
8. Retail Stocks for 2019. Retail has been in the midst of unprecedented change for the last several years, but there are still areas that are thriving and right for investment. If you follow the market, this article on Fortune breaks down the best retail stocks to invest in the new year. Their picks are fascinating.
9. The BEST Pecan Pie. Thanksgiving might mean pumpkin pie to most, but for me, there is nothing better than pecan pie and this Bourbon Pecan Pie Recipe from the NYT is utterly divine.
10. Lash Lift and Tint. I'm thinking of getting a lash lift and tint in the next few weeks as a way to look and feel pulled together without having to spend a lot of time fussing in the mirror after the baby is born. I don't want to put the time or money into extensions. Does anyone have experience with a lift and tint? Let me know in the comments below.