I'm spending some time this week reorganizing our daily schedule, so I have more time to work. We have a lot of opportunities, and our site is growing at a speed I could have only dreamed of this time last year. The only way I'm going to be able to optimize it all is to reevaluate what's working, and fix what's not.
Working from home comes with more benefits than drawbacks, but you have to be conscientious of the pitfalls. It's too easy to get sucked into domestic life, take on too much and find yourself burning the candle at both ends.
You'll see over the next few weeks much of the same content, with even more detail and a few new series that ask for you to participate. I'm excited to see what we'll be able to create with a site for women by women fueled by the input our readership.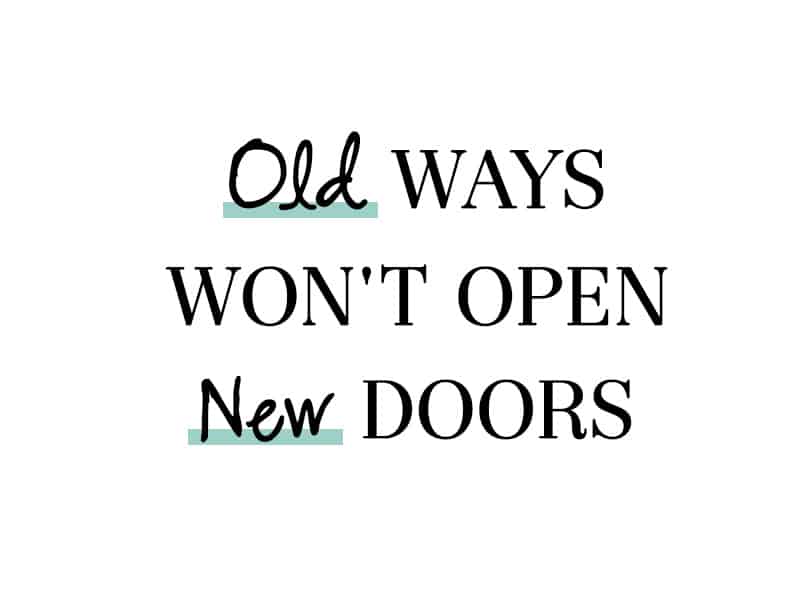 2. Caffeine For Your Eyes
Like every working mom on the planet, I'm tired. The kind of tired you feel in your bones. I'm not sleeping well and my days are one long sprint between work, kids and collapsing into bed.
As if staggering around in a fog isn't enough, now my lack of sleep is starting to show on my face. My religious use of eye cream helps with fine lines and wrinkles, but the bags and puffiness are terrible.
So I turned to The Ordinary for an affordable and effective solution. Their Caffeine Solution 5% + EGCG helps brighten dark circles and eliminates puffiness. I use it in conjunction with my Jade Roller (another affordable tool) and am thrilled with the results.
I don't know how they're able to make such effective products at less than drug store prices, but I'm sure glad they do.
3. GOT Recap
Another reason I've been exhausted, at least on Monday mornings, is because I'm staying up to watch, and emotionally process the latest Game of Thrones. I'm obsessed and don't know what I am going to do when it ends next week.
I still don't know how I feel about last nights episode, but The New York Times has a fantastic recap that's helping me feel better about it.
4. Read a Book in 15 Minutes
Last month I discovered an app called Blinkist. I love to read but these days (see above), I'm lucky to read a page or two before falling asleep.
This app is like Cliff Notes; it gives you the big takeaways and points of popular books. There are thousands of titles in its library. I use it specifically for self-help, parenting, and business books and keep novels for real books to curl up an enjoy.
What's great is that you can read it right on your phone, and you can get through a book in about 15 minutes. I use it when I'm feeding the baby, or she's fallen asleep on me, or at the airport waiting to board and take off.
Bonus: For real book nerds, you might enjoy this video of Bill Gates explaining how to retain the information you read.
5. Earn It
If there is a young woman in your life graduating from college this season pick up Earn It by Mika Brzezinski. It's a straight forward, easy to read guide for a 20 something woman just entering the workforce. We may think that some advice is old fashioned, but the truth is that hard work and hustle is still the best path to success.
6. We Don't Move On From Grief
Nora McInerny is a fantastic writer, speaker, and all-around human. Her book, It's Okay to Laugh: (Crying is Cool Too) is one of my all time favorites.
I thought I had read/heard all of her work at this point, but her Ted talk from 2018 showed up in my newsfeed last week. She talks about grief, and the losses she's faced in life with incredible honesty and humor. Even if you are lucky enough never to have experienced the kind of devastating loss she has, you'll take so much out of this talk.
7. Good for You Self Tanners
It's that time of year when I take my bare legs out of hibernation. To say I am fair skinned is an understatement. I'm almost translucent and this time of year, my pasty whiteness is on full display. I wish it didn't but it makes me terribly self-conscious.
I've been using self-tanners since the 7th grade, that makes me as much of an expert as you can be. I've been every shade of streaky orange possible. Thankfully, self-tanners have become infinitely better than what I was slathering on since grade school.
Today, many lotions are effective and organic. I like NKD SKN Gradual Glow Daily Tan Moisturiser. It's similar to Jergens Natural Glow, but better for your skin and gives a realistic glow over time.
I'm currently trying out Vita Liberata, which works well if you are looking for a subtle, natural tan. Let us know in the comments if you have a favorite.
8. Under $100 Blouses
A few blouses caught my eye last week as I was working on upcoming posts. This Vince Camuto blouse with a side tie is flattering and lovely, this pretty in pink blouse has an understated puffy sleeve, Banana Republic has this washable silk basic, and I love this off the shoulder poplin blouse in a pale blue.
9. Bon Appétit
I used to love the Food Network when it focused mostly on education and instruction. I would go as far as saying I learned most of my cooking skills by watching Saturday morning cooking shows before I had kids. Unfortunately, now it's pretty much 24 hours of cooking competitions and doesn't provide much value.
Now I'm watching Bon Appétit Test Kitchen on YouTube. Their content is fantastic. From making scones with Ina to an easy way to make the most delicious Fettuccine Alfredo with no cream, it's a wealth of helpful information.
10. In Case You Missed It
Last week we published our guide to comfortable heels for work and it's quickly become one of our most read posts to date. It's filled with recommendations at every price point. Be sure to check it out and add your favorite to the comments on that post.
We also launched a new monthly series called Group Discussion. Last week we started talking about establishing and maintaining healthy boundaries in relationships. The comments are so thoughtful and helpful. Be sure to check it out.