We celebrated Vivian's christening yesterday. The two weeks leading up to the weekend were incredibly busy, so I felt a little frazzled going into it. Thankfully, once I had everyone dressed and headed to church, I instantly felt present and enjoyed every minute of what turned out to be a picture perfect day made for celebrating a new life.
So many people came out to help us celebrate. I'm not one to lose sight of how fortunate my family is, but seeing so many of our friends and family in one place was overwhelming in a good way. Bri and I fell asleep last night extra grateful to be able to raise our daughters in such a loving community.
You know, when I first found out I was expecting, I was worried about so many things … from my age, to how our family dynamic would change, to general logistics. But all those fears and anxieties have pretty much disappeared.
Becoming a mother will forever be the greatest thing to ever happen to me. And to become a mom for a third time at 39 has flipped my world upside down in the best way possible. It's put life in perspective, made me appreciate and savor time, and much to my surprise, it has chilled me out.
Who would have guessed that a newborn would give us a level of peace we didn't know we were missing until she arrived?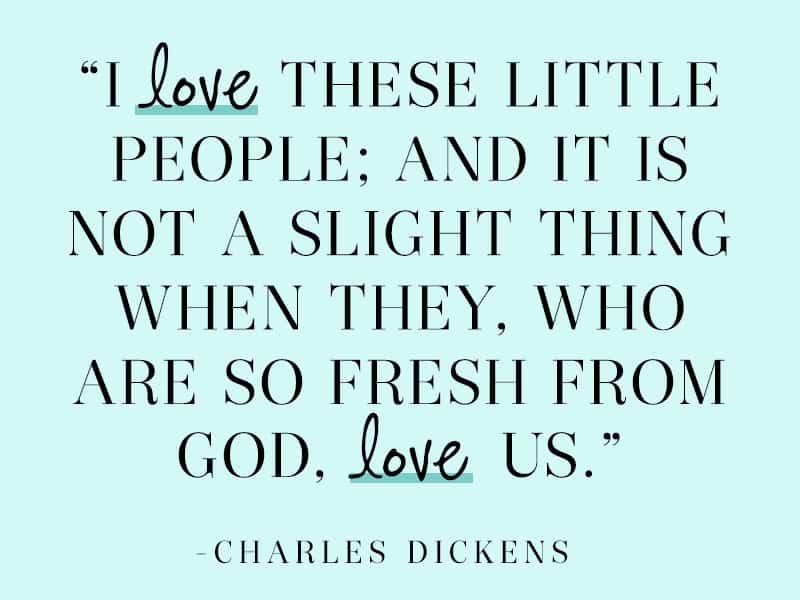 2. A New Favorite. I wore this dress by Eliza J. in green yesterday. It's soft and so comfortable. (You can see it on Instagram here.) Now I just need another reason to get dressed up so I can wear it again.
3. Rainy Day Ready. Class Hunter Boots never go out of style. I wear mine constantly in the wet spring weather and am always so happy I have them. To complete the look I just picked up this field coat (available in sizes up to a 3x) to replace an old spring jacket. It's timeless styling will keep it relevant for a long time.
4. Spring Break Essentials. Going somewhere this spring break? I'm a huge fan of these cheerful packing cubes. I've slowly picked up several sets over the last year and have one for each of my girls and myself. It makes packing for trips so. much. easier.
5. Wear Now and Later. Happily, I'm spending less time on the road this spring so I'm always on the look out for cozy options (that are baby friendly) to wear while I work from home. I ordered this boxy sweatshirt to wear now with light wash jeans and sneakers, but it will look just as cute at the beach this summer with shorts and flip flops.
6. College for Sale. In light of the college admission scandal, conversations are now turning to the totally legal, and complicated industry of college consultants. This fascinating article in The New York Times breaks down the lengths families go to to get their children into prestigious schools. The pressure seems exhausting for kids and parents alike. I can only hope things start to calm down before my girls start to seriously look at universities.
7. Theranos. Speaking of scandals, on my flight to Austin last week I listened to the ABC News podcast The Drop Out, chronicling the rise and epic fall of Elizabeth Holmes and Theranos. I followed it up by watching HBO's documentary, The Inventor: Out for Blood in Silicon Valley, and thanks to Lauren's recommendation, just started the book, Bad Blood.
The story is mind-boggling when you think about the psychology behind it, and the sheer arrogance the company had as it peddled a product they knew didn't work and put so many lives at risk in the process.
8. Trader Joes Must Haves. I loathe grocery shopping, which is why most weeks I use Instacart to have them delivered. But every now and then I like to stock up on some Trader Joes goodies. This list of their best food items has many of our go-to's and a few I never heard of, but am eager to try.
9. Glamour Beauty Awards. There are so many "Best of" lists when it comes to beauty products. I find the most reliable source is Glamours Readers Choice Winners. It's always a combination of well priced and luxury products voted on by real, non-industry women. You can see if some of your favorites made the list here.
10. In case you missed it. Still a best seller from last week is this pintuck blouse for the office, and this faux wrap blouse that can go to work or date night, available in sizes xxs – xxl here, and on sale in plus size here. Lauren's pick for a buy now wear now and later marled sweater rounded out our top three tops. This streamlined crossbody was extremely popular, so we'll use it in upcoming posts. And, finally, these curvy skinny jeans (under $100) by KUT were the best jeans of the week.