The Ten List was our most popular series in 2019. This year, it moves from being a weekly to a monthly post to make more room for style focused content.
Here I share a thoughtful quote, a little insight, and some products (that don't require their own post), articles, and other conversation starters that I'm enjoying. As always, I hope it's a helpful bit of inspiration for your day and love to hear from you in the comments below!
1. Quote of the Month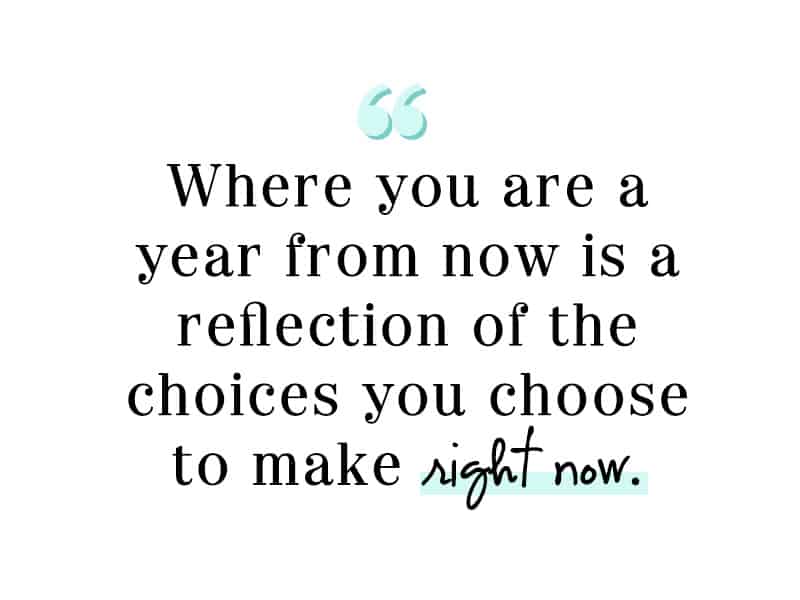 It's often said that real, life-altering decisions happen when you've just had enough of your current situation to such an extreme that you have no alternative but to make a change.
For me, that was this time last year. I had just had a baby, my older girls were getting more independent and therefore, busier, and I felt like my chance at building the business I wanted was slipping threw my fingers like sand.
Very well-meaning people would tell me, "Oh, you have plenty of time to work; just enjoy your kids now!"
And I would think a 40-year-old woman (me) who needs to pay for her kids' education and her retirement does not have plenty of time to work.
The runway many of us have when it comes to reaching our personal, professional, and financial goals seem to start and stop at the same place and time.
One morning, around 3 am, after feeding Vivi, I started to think. I knew I was unwilling to give up time with my kids, and equally unwilling to loose my professional shot.
So I decided that I was going to throw everything I had into building this site.
It meant reevaluating where I was spending and wasting time, and creating a priorities list of only two things: my kids and my work. I gave up basically everything else and I had to be even more organized and focused than before.
It's been 12 months of nonstop, 7 days a week work.
And it was worth it.
I'm on the other side of it, and I can say with certainty, after a year of focus and discipline, our site is up from last year in all the important metrics. Our community continues to grow at a rapid rate and we now have countless opportunities to monetize in a way that feels congruent to my own integrity.
The work isn't finished. In many ways it's just getting started. But I'm so happy I did it. And honestly, I didn't miss much. By cutting out a lot of the "fat" I was still able to be available to my kids, volunteer in big ways in their school, and had room to work.
So today, this is just a reminder that if you have something on your heart that you want to create, whether it's a business, a career change, a shift in your lifestyle, or a weight loss journey, every choice you make now will determine where you are a year from now.
The best choice is often the hard one, but a year from now you'll look back with such satisfaction and pride, it's worth the sacrifice.
Chic Sweatshirt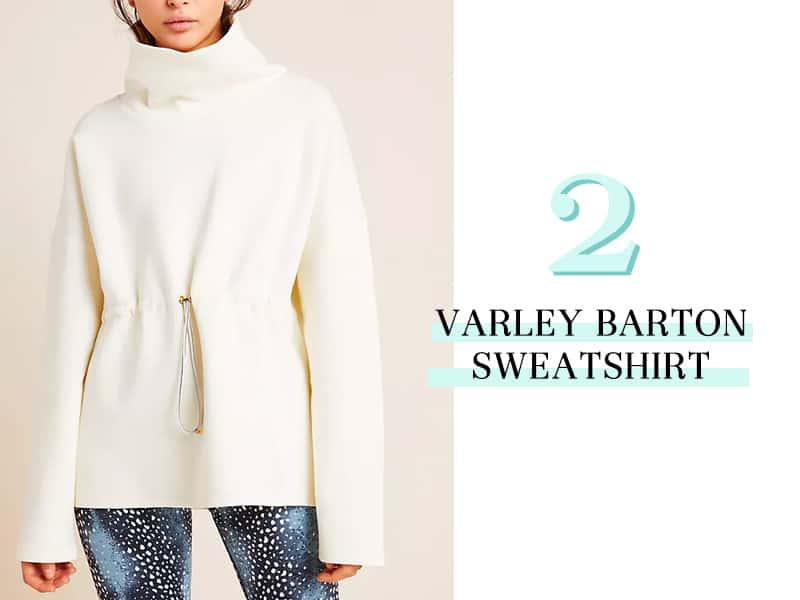 I was in Anthropologie on Sunday and the woman in front of me in line bought and wore this sweatshirt out of the store, of course I stopped her to take a closer look.
It's adorable. She had it on with slim cut dark jeans and sporty loafers, and looked so chic and cozy.
I immediately bought one for myself. It's the perfect piece to elevate a work-from-home outfit.
Comfortable Feminine Loafers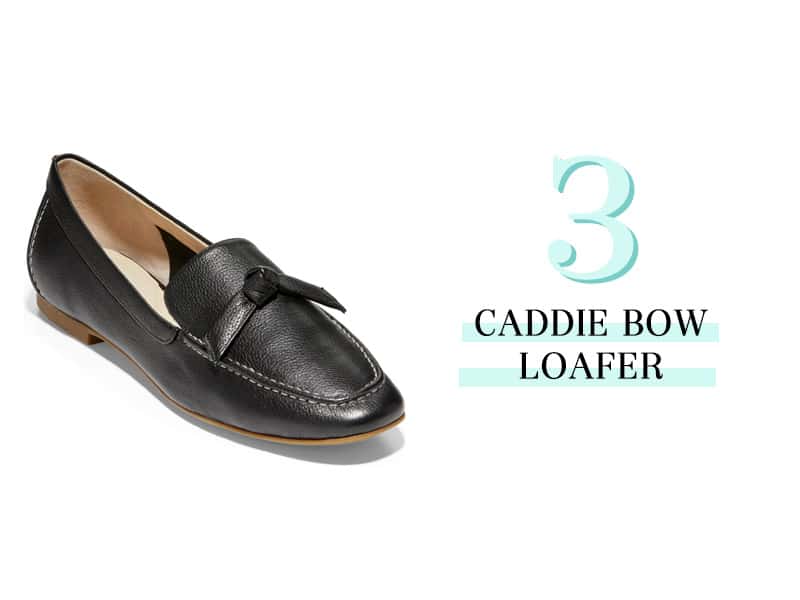 Cole Haan Caddie Bow Loafer: $130
I read a lot of popular style blogs, but not for why you think. I usually skip over the expert commentary and head right to the comment section. Here, I can figure out the pain points of consumers and the specific challenges they face when shopping. Then I use that information to inspire relevant content for our readers.
Now and then, I even discover some product recommendations, like these Cole Haan loafers that are getting rave reviews for comfort. I saw this specific shoe mentioned so often that I tried them myself, and they are wonderfully comfortable.
Loafers tend to feel clunky, but these have a lovely, feminine shape that will help elongate your leg. Available in black (above), tan, coral, blue, and white. These are popular, and Cole Haan tends to sell out quickly in the beginning of the season, so scoop them up if they are on your shopping list.
Glow Boosting Drink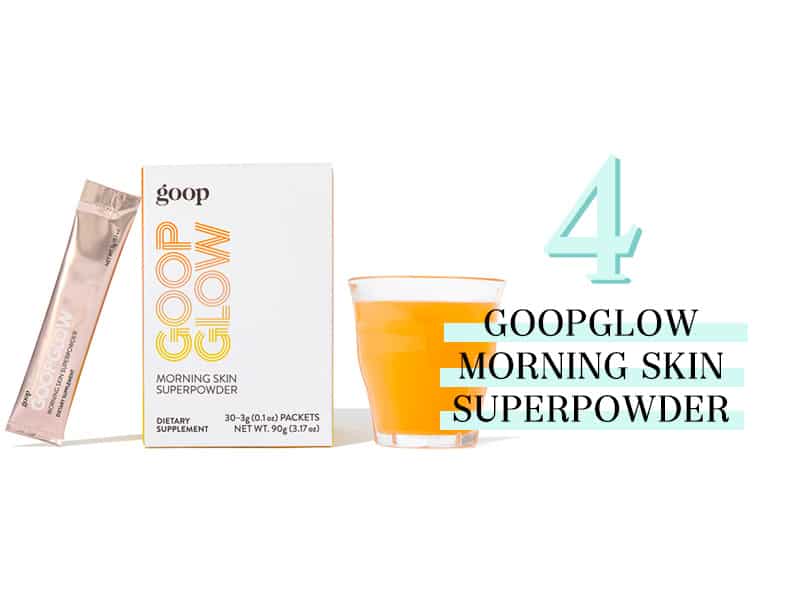 Goop Glow Morning Skin Superpowder, $60
I'm a big fan of Goop; I don't care what the critics think. I've tried many of their products, and while they all haven't been for me the ones I that have, are incredible. If you've been reading here a while, you know that I would take the Goop Instant Facial with me if I were stranded on an island, and I've been ordering Vintners Daughter from them for years.
One of their products I'm shocked I like as much as I do is their Goop Glow Morning Skin Superpowder.
I love it so much I have it on auto-delivery.
I add one pack to a glass of water while my coffee is brewing, and sometimes another to my water bottle at the gym. It tastes delicious, like a bright orangey-lemony drink, and it's full of good for your skin ingredients (you can read all of them here). I'm also convinced that the super shot of Vitamin C is why I haven't even had a cold since I started drinking it.
Fresh Clean Skin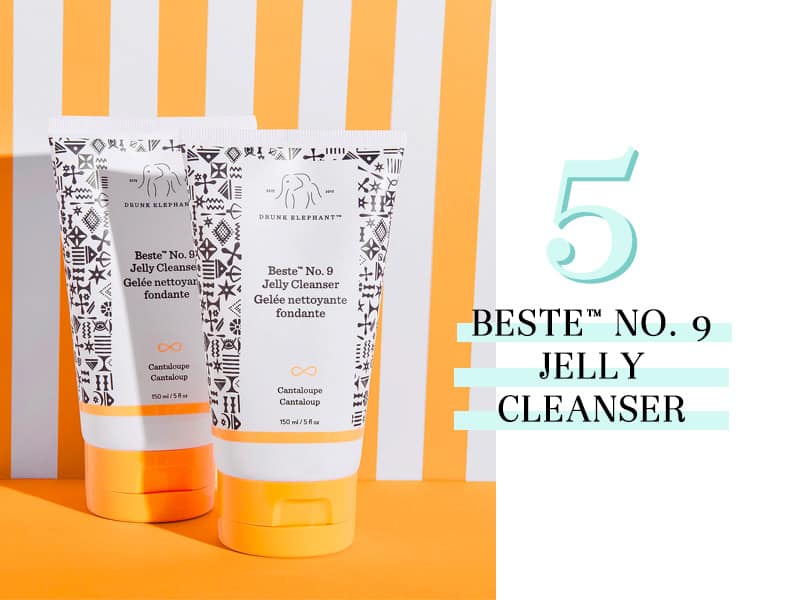 Drunk Elephant's Beste No. 9 Jelly Cleanser, $32
Speaking of skincare, I started using Drunk Elephant's Beste No. 9 Jelly Cleanser, and oh-my-goodness, I love it. As you know, I'm committed to my skincare routine and rarely deviate from it. But lately, I've felt like I needed a more potent cleanser at night for a deeper clean to rinse off my day.
This is glorious. It's gentle, yet you can feel a difference.
They recommend only using at nighttime, so I'm now I'm using this in the PM and then my beloved Tatcha cleansing oil in the morning.
Bonus: I also picked up the Drunk Elephant SPF 30 for my face and am delighted. It goes on like moisturizer, absorbs quickly, is waterproof and layers under makeup nicely. If you are looking for a good, everyday face sunscreen I HIGHLY recommend it.
Style Elevating Bracelet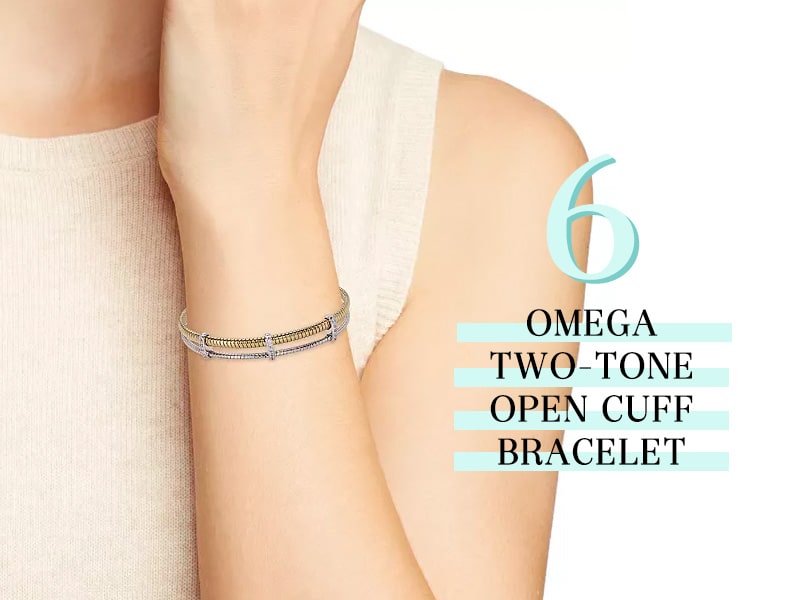 Omega Two-Tone Cuff Bracelet: $65
Sometimes our jewelry recommendations get lost in our posts. Happily, lot's of readers reporting back that this cuff bracelet we featured last month works well within their wardrobes. It's such an easy piece to wear on its own or layer with other bracelets.
I like it because the two-tone nature of it allows you to mix metals and create a cohesive look with the jewelry you already own.
Updated Slip-on Sneaker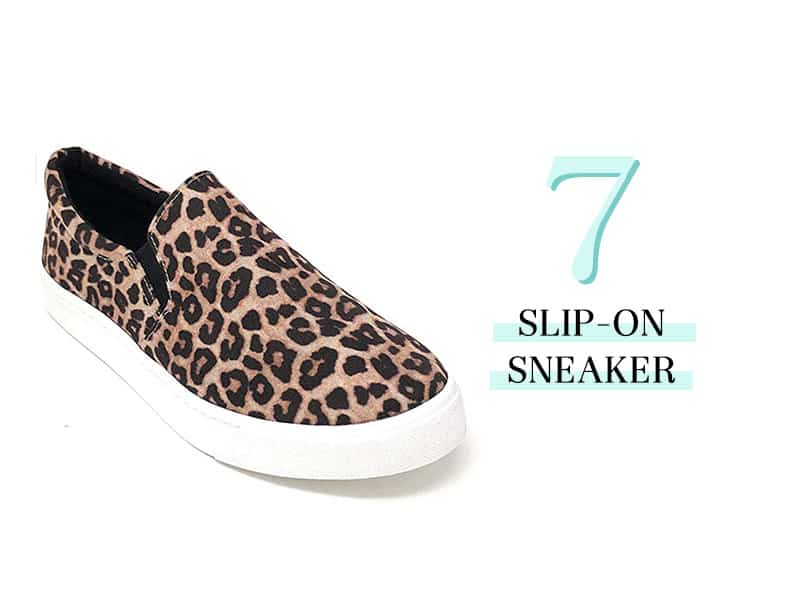 Slip on Sneaker: $39.00
I needed an updated slip-on sneaker. Initially, I was going to order a pair of Vans, but when I realized that my preteens exclusively were them, I decided against it. So I started looking around and found these on Amazon for under $40.
They are surprisingly comfortable and much like the loafers above, feel slimming on my feet (I wear a size 10). I like them with leggings, slim jeans or even joggers.
I'll post a pic later today over on Instagram so you can see them in real life.
Instagram For Real Life Pictures!

I spent a couple hours last week setting up a corner in my office so I can "easily" take real life outfit pictures in real time.
Wardrobe Challenge Starts on March 15th!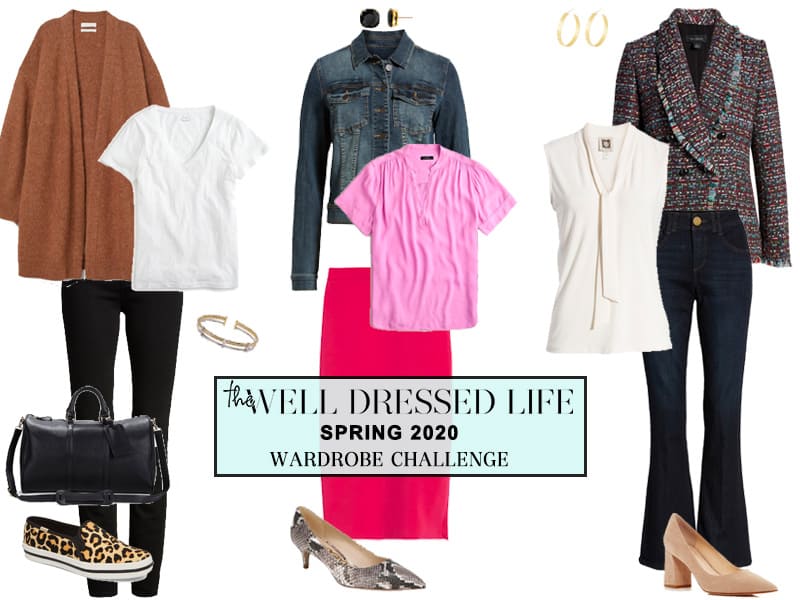 Every Friday, starting on the 15th, I'll post a series of challenges designed to walk you through the process of discovering your personal style, editing you wardrobe and coming up with the pieces you need to pick up to create a closet full of clothes you love to wear.
It's free and there is no up sell, it's just a fun and helpful activity I offer every season to our readership. You don't even have to sign up but joining our private Facebook group is helpful.