The Ten List was our most popular series in 2019. This year, it moves from being a weekly to a monthly post to make more room for style focused content.
Here I share a thoughtful quote, a little insight, and some products (that don't require their own post), articles, and other conversation starters that I'm enjoying. As always, I hope it's a helpful bit of inspiration for your day and love to hear from you in the comments below!
#1 Quote of the Month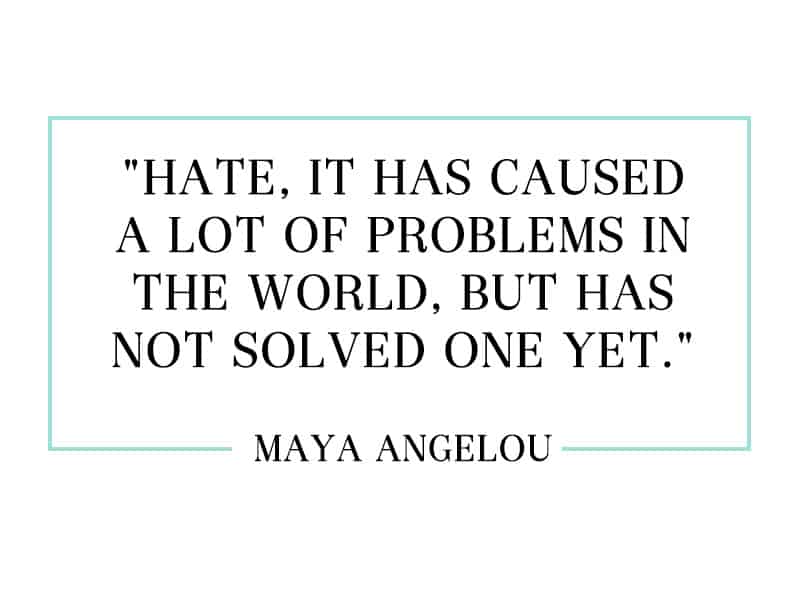 Thank you to everyone who commented or sent me a note after yesterday's post addressing the current crisis facing our country. What is happening right now is overwhelming, and as I said yesterday, I am not educated or eloquent enough to be a source of social or political commentary.
I know that is not why you are here. I've always promised to keep our space light and positive, and that is what I am going to continue to do.
Because now more than ever, we need community. As this month begins, please know that I am heartbroken and angry. But walking around heartbroken and angry does me, the people I love most, and my community no good.
The best thing I can do is use this platform's mission to be a place of inclusion and celebrate the beauty of womanhood. We all believe in the idea that when we take care of and honor ourselves, we show up as the best versions of ourselves in the world.
I feel it's going to be the inherent empathy and compassion of women that bring up real change.
So let's start today.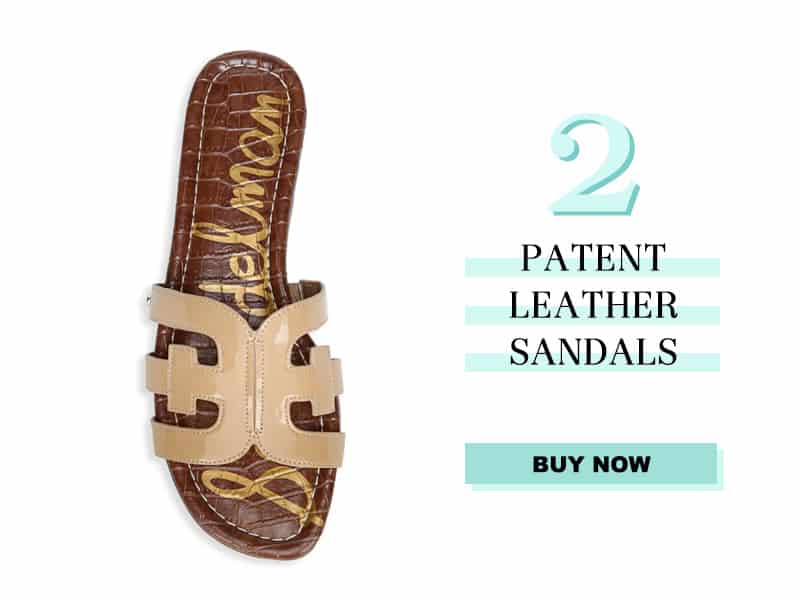 2. Patent Leather Sandals, $100
Sam Edelman makes a great shoe. They are always high quality for a reasonable price with a style that defines "classic with a twist." If you need to update a pair of flat sandals, considered their "Bay Flat" sandals for $100. I love them, they work with shorts, ankle pants, dresses – anything.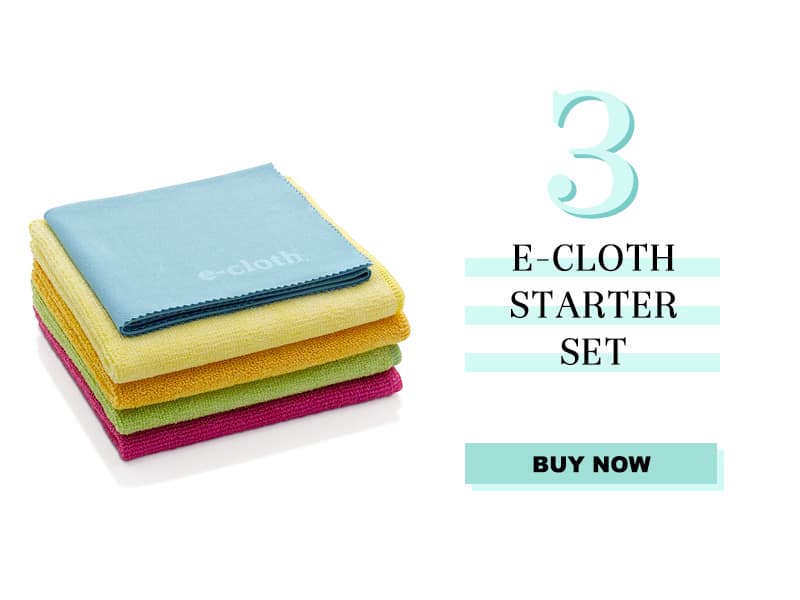 3. e-Cloth Starter Set, $25
I discovered these e-Cloths last month, and they are incredible. With three kids, who have been home NON STOP for three months, I feel like all I do is wipe down counters and sinks, and my windows and doors are covered in fingerprints. (And my kitchen is all white so you see everything.)
This set comes with four "general cleaning cloths" and one polishing cloth. To use them, wet a cleaning cloth with warm water, you don't need cleaning agents or harsh chemicals, and go about your chores. Follow up with the polishing cloth, you use it dry, and it leaves faucets, glass, and stainless gleaming.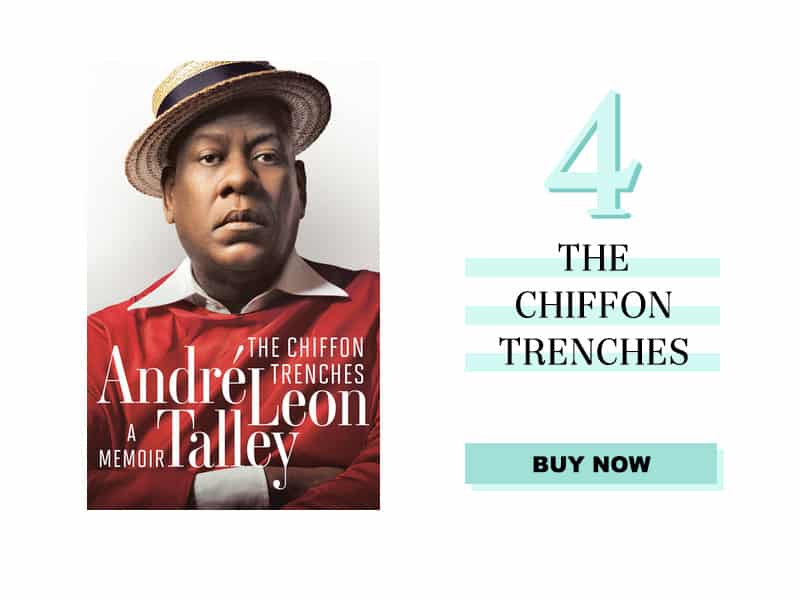 4. The Chiffon Trenches
We're headed to the beach this week and I am so looking forward to indulging in this juicy tell all about the career Andre Leon Talley.
"The Chiffon Trenches offers a candid look at the who's who of the last fifty years of fashion. At once ruthless and empathetic, this engaging memoir tells with raw honesty the story of how André not only survived the brutal style landscape but thrived—despite racism, illicit rumors, and all the other challenges of this notoriously cutthroat industry—to become one of the most renowned voices and faces in fashion."
I mean, I can't wait.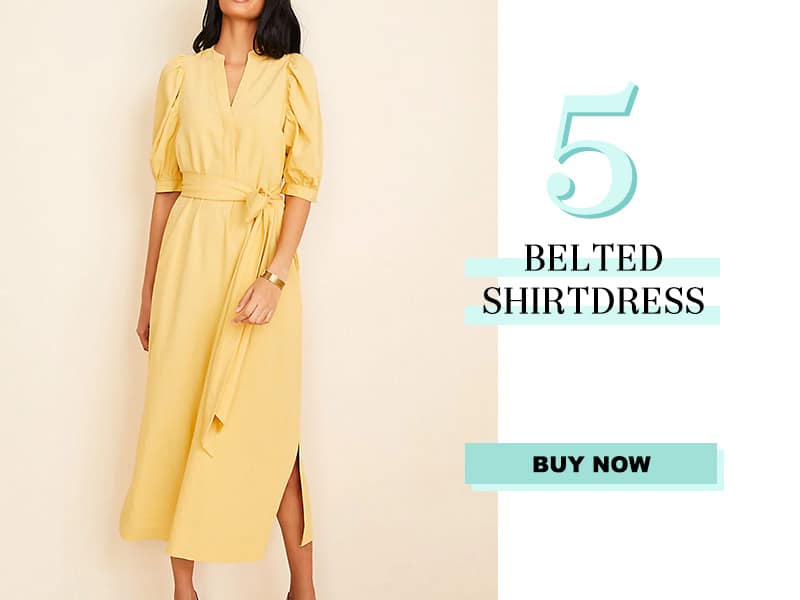 5. Belted Shirtdress, $159
This gorgeous, buttery dress is on sale at Ann Taylor for 40% off bringing it to $95. I'm so thrilled more retailers are finally offering size scale, this dress comes in "regular," tall and petite up to as XXL. (Size down it runs big.)
Wear it with neutral-to-you wedge sandals and fun earrings. If it feels long a simple hem from a tailor or dry cleaner will do the trick.
And keep in mind, as the new landscape of retail evolves, it is so much easier for a company with the size and resources, like Ann Taylor, to offer size range. The smaller brands and boutiques are incredibly limited by order minimums and budgets to offer all sizes.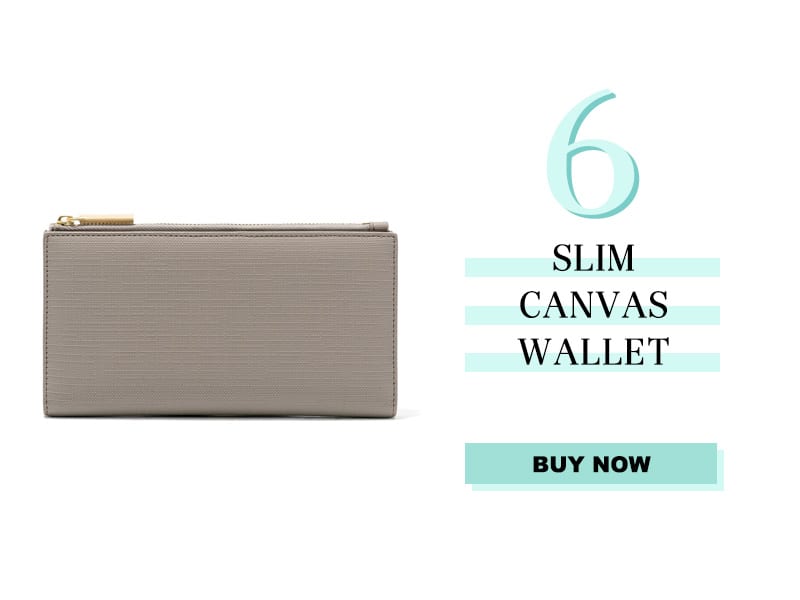 6. Slim Canvas Wallet, $75
Need a graduation gift? This under $100 wallet by Dagne Dover is perfect. It's classic and timeless but modern enough to fit into any style. I'm featuring it in "Bleecker Blush" but it's also available in "Graphite" which is equally gorgeous.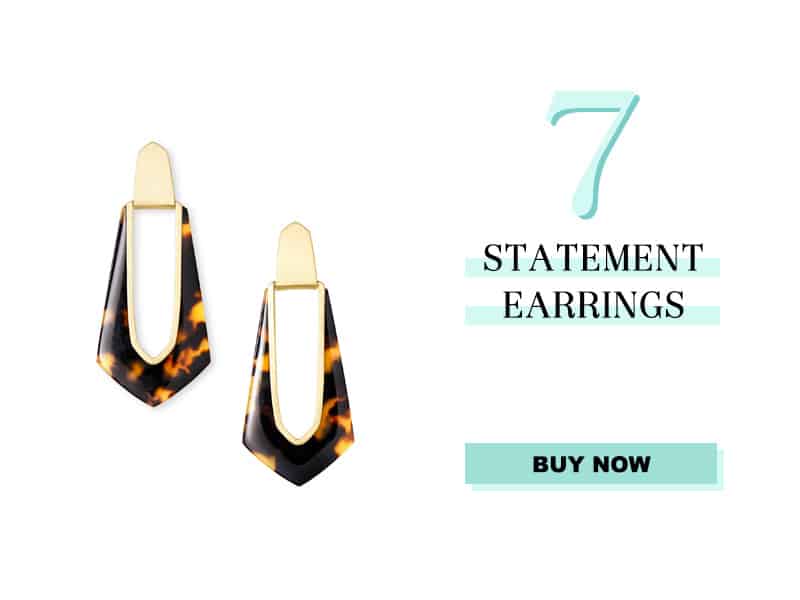 7. Statement Earrings, $98
I love Kendra Scott Jewelry but sometimes the pieces look too "Kendra Scotty." Does that make sense? Not these! These are BIG earrings, that pack a punch. They are far outside my own style preferences, but if you're looking for something oversized, that will still go with everything, give these a try.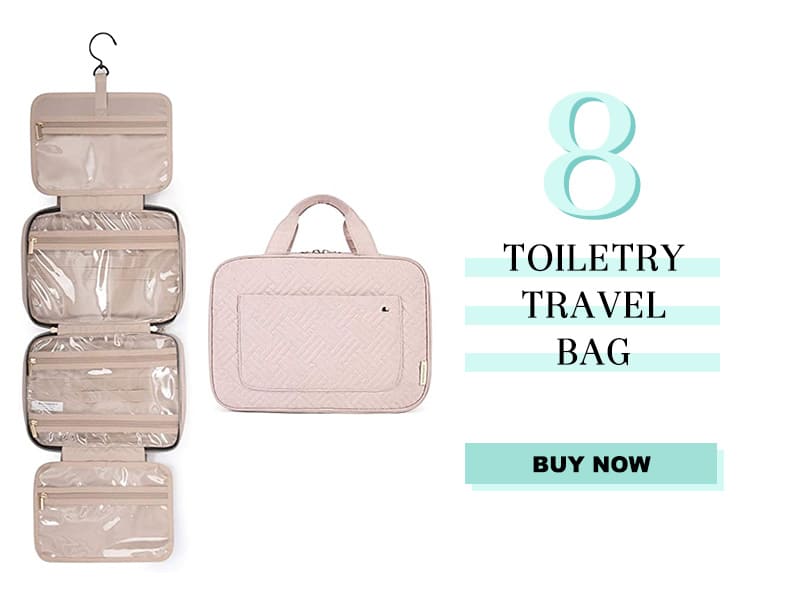 8. Toiletry Travel Bag, $23
I picked up this toiletry bag for the summer since we are planning on taking a few road trips to keep my toiletries and make up organized. It's nice quality for the price!
I like the idea of packing, hanging it, and then zip it back up when we're leaving. Since we're traveling for the first time as a family of five, I'm trying to do everything I can to minimize effort and maximize space, especially with a toddler in tow.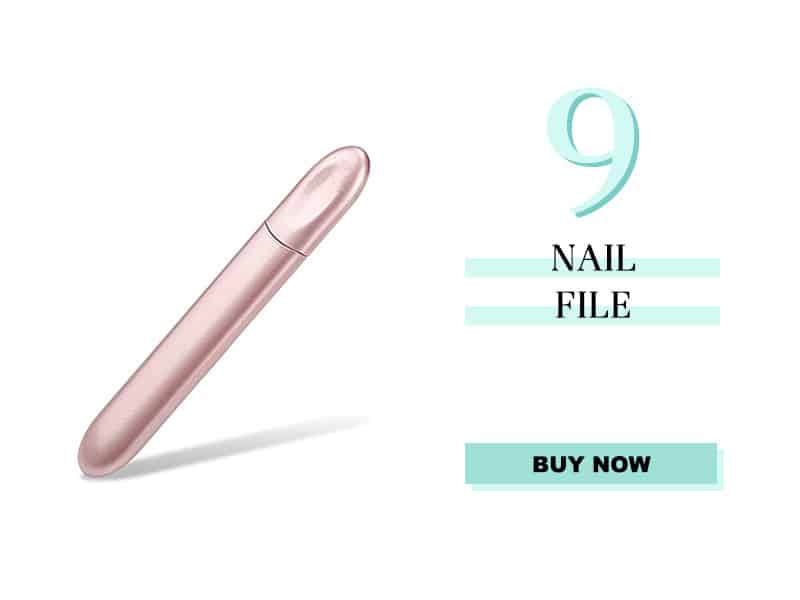 9. Nail File, $12
While many of us continue to wait not so patiently for nail salons to reopen, I picked up this nail file and buffer. I've been trying to be low maintenance and let my nails breathe for a bit to get them healthy. This file is great because you can use it to shape your nails, but the real magic is how it buffs them to a glass-like shine. It looks like you have on clear nail polish!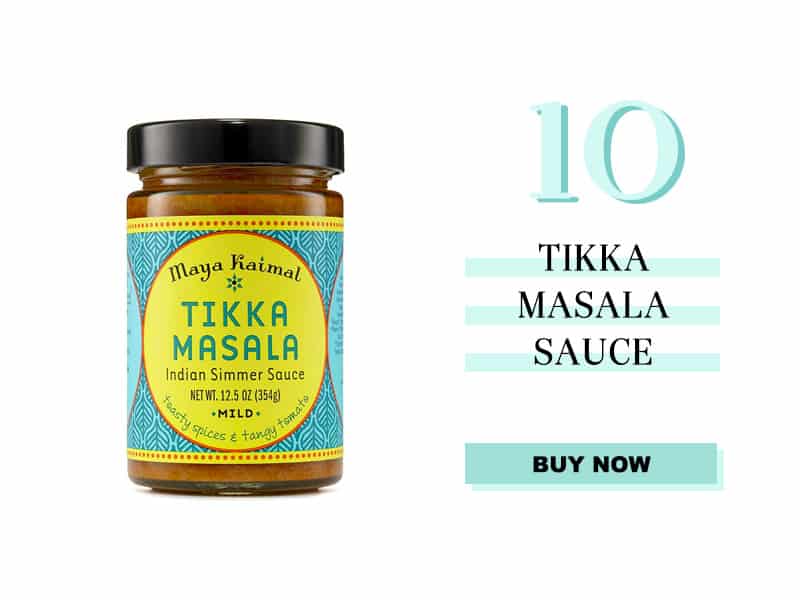 10. Tikka Masala Sauce, $5
If you are looking for a quick and easy dinner, pick up this Tikka Masala Sauce. I have a house of picking eaters – I can't even begin to explain their long lists of complaints and requests – 99% of which I ignore. (We are a house where dinner is dinner, I'm not a short-order cook.) They ALL eat this. Simply cut some chicken breasts into cubes and brown them, add this sauce, and let simmer for 10 minutes. I make some brown rice and serve with naan. It's delicious.
* Two jars and three pounds of chicken feeds four with a bit of leftovers.
---
Our Content is Inspired by Our Readers
Our readership inspires all of our posts and is not sponsored or paid for by brands or retailers.
Recommendations are based on my experience as a personal stylist View Post and wardrobe consultant for over a decade. I worked with busy, down-to-earth women who wanted to look chic and feel confident but were often confused by so much of retail.
Some links are affiliate links, which means if you purchase via our site, we receive a small commission.
If you enjoy our content and would like to help us grow, please consider following on Instagram and join our Private Facebook Group to access more advice and exclusive in-depth conversations with other like-minded women.
---