The Ten List was our most popular series in 2019. This year, it moves from being a weekly to a monthly post to make more room for style focused content.
Here I share a thoughtful quote, a little insight, and some products (that don't require their own post), articles, and other conversation starters that I'm enjoying. As always, I hope it's a helpful bit of inspiration for your day and love to hear from you in the comments below!
#1. Quote of the Month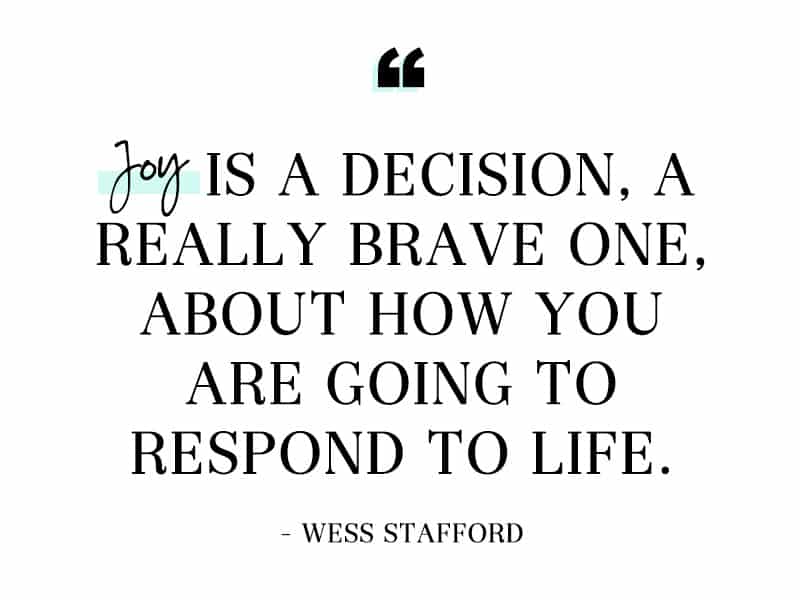 The other day I was working at the pool, looked up, and caught a glimpse of my Ava walking across the diving board. The sun has this way of hitting her making her hair, eyes and freckles all the same color red and it always takes my breath away. She was glowing in the light, and I stopped to watch her.
The club we belong to has a highly competitive swim team. The kids start young, and they are good, so the diving board has a non-stop line of flips and spins and perfect dives.
But we are not a swim team family, and my kids are, um, lacking in their aquatic skills.
Ava walked across the board, who, no matter how many hours she spends in the sun, is the palest kid I've ever seen in my life, leaped in the air with her extra-long arms and legs stretched out like a firework and landed in the pool sideways.
She came up out of the water with a ridiculous smile and I was struck by her joy.
So simple, so pure. She spent hours going off that diving board. Not trying to be perfect, or fit in, just enjoying every moment of being airborne.
I can't say I've had a ton of joyful moments during this season. Like everyone, my thoughts have been filled with frustration, fear, and anxiety over not knowing what will happen next, and I've been under some pretty intense personal pressure.
But over the last few weeks, I've been trying to surrender to what is happening around me and releasing my compulsive need to control outcomes.
Instead, I'm focusing on my perspective and choosing to find joy, in the smallest of moments. And, as it turns out, when life is stripped down to the basics, it's actually pretty easy to do.
I'm taking tomorrow off for the holiday weekend, but will be back on Monday with our regular content.
In the comments below, tell us the simple joys you've discovered during this season of staying close to home and have a happy 4th of July weekend 🙂
#2. Overnight Bag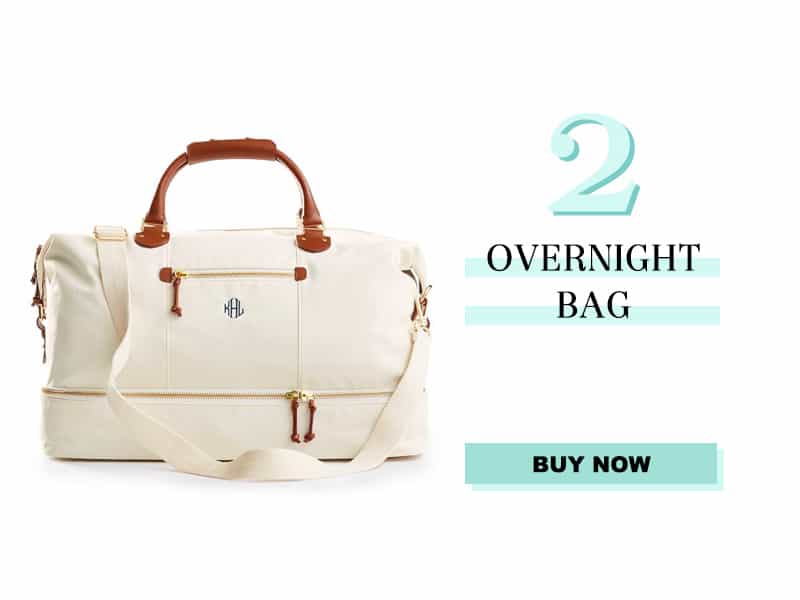 2. Overnight Bag, $269
Even though so many big trips are postponed this summer, lots of us are still trying to get away more local for a bit of break. This overnight bag by Mark & Graham is so chic. It's roomy with lots of little organization to keep everything you need close. Obviously, opt for the monogram. It would also make a fantastic graduation gift!
#3. Dresses from LOFT are $35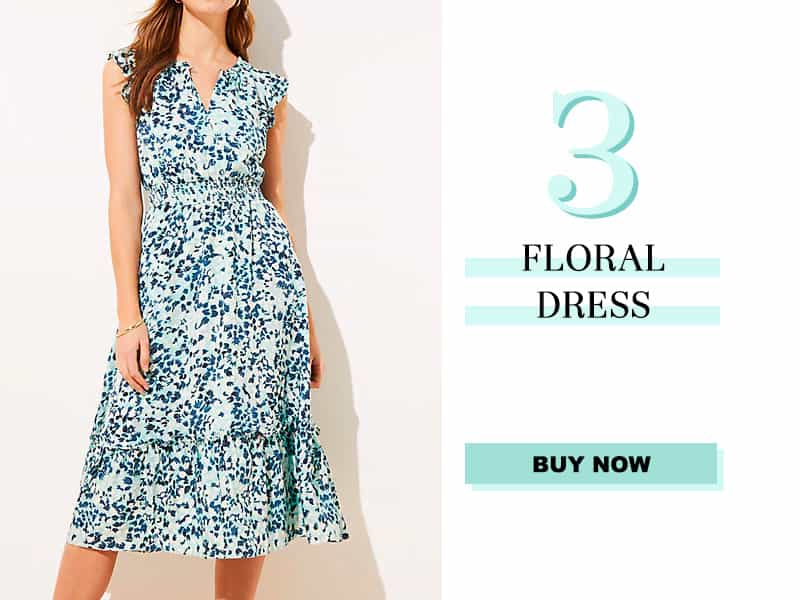 3. Floral Dress, $100 (NOW $35)
LOFT has been a fantastic resource this season. Lots of inventory, fabulous sales and fast shipping. They even make returns super simple.
I am heavily leaning on dresses to get me through and right now ALL DRESSES ARE $35! I picked this dress up a few weeks ago (you can see it here) and just ordered this black maxi, (available in missy, petite, plus and tall!) and this white beachy midi dress.
#4. Perfect Snacks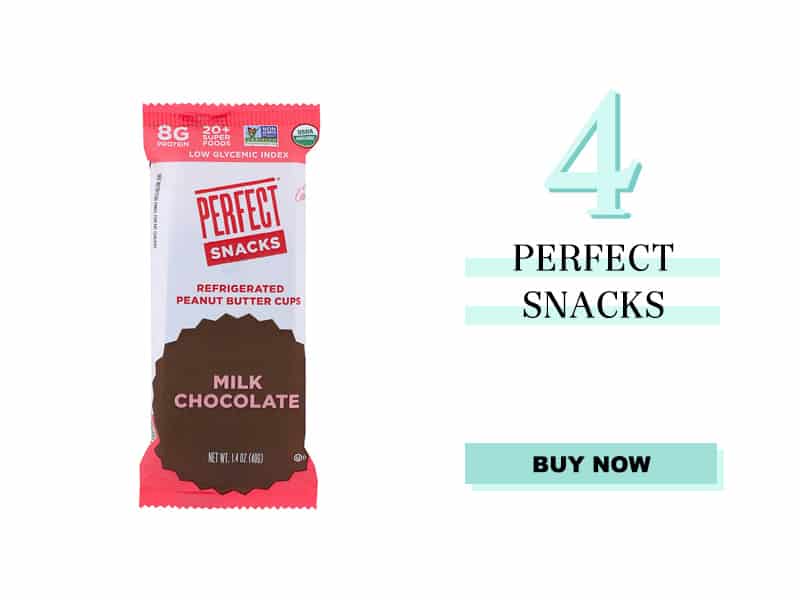 4. Perfect Snacks
I don't have much of a sweet tooth, but every now and then I want a little something to ease a craving. I discovered Perfect Bars, these peanut butter protein bars you keep in the fridge that are heavy with protein and low in sugar. They are delicious.
Then I discovered they make chocolate peanut butter cups and they are perfection. Not too sweet, just the perfect bit, and not terrible for you. You can find them on Amazon, or in the cold section at Target or Whole Foods.
#5. Prosecco Candle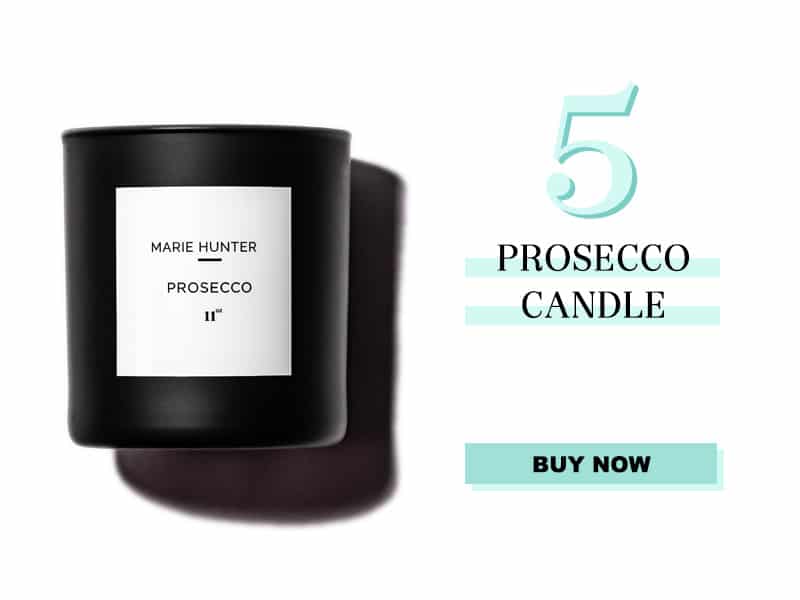 5. Prosecco Candle, $38
A prosecco scented candle? Sign me up! This gorgeous candle by Marie Hunter is a new favorite. "Top notes of Satsuma citrus balance with subtle floral notes of muguet. Apricot and passionfruit complement the sweetness of sugared black currant." It smells sweet and light, with a little bit of warmth. I'm preordering a few to restock my gift closet so I have a them on hand for gifts in the fall.
#6. Self Tan Drops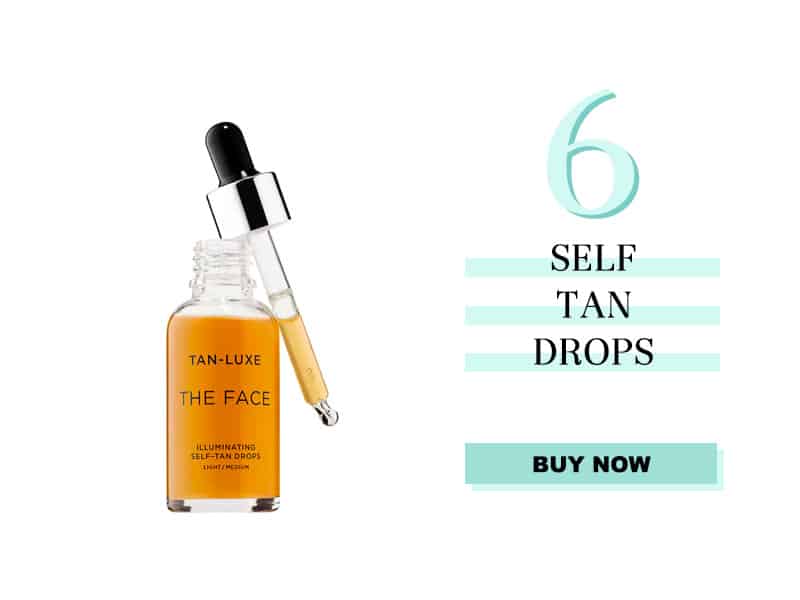 6. Self Tan Drops, $49
Long time readers know I am a self-tan expert. Yes, expert. I use self-tanner or get a spray tan, all summer long. But the one area that is a challenge is the face, because it fades first, and you have to use makeup to keep your face the same color as your body.
During the Sephora sale, I ordered Tan-Luxe The Face, a self-tan oil you use with your moisturizer. It's a game-changer.
Simply add a few drops (I add 3 -5) into your moisturizer or night cream – or the last product you put on before bed, and it turns it into the most subtle tanner. You'll wake up with a sun-kissed glow as light or dark as you want.
#7. Tory Flip Flops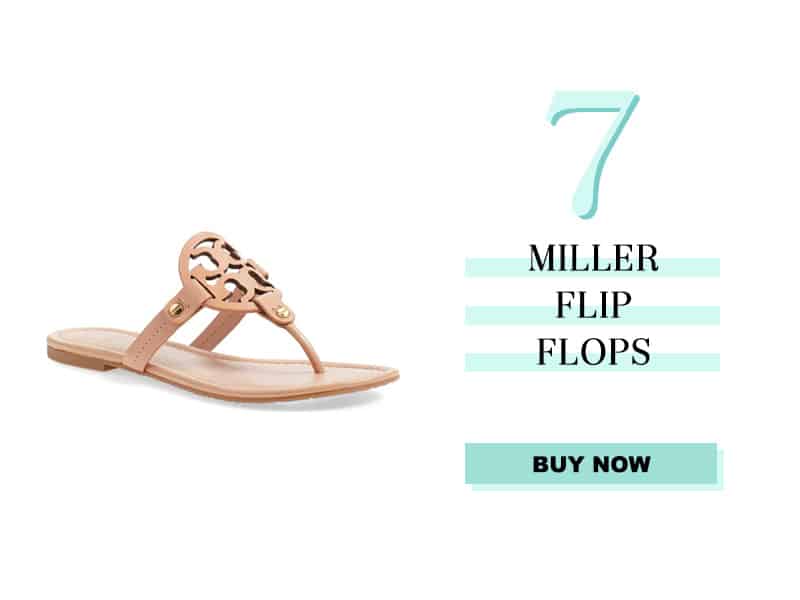 7. Miller Flip Flops, $198
The Miller Flip Flop by Tory Burch is one of the most popular shoes for summer. Currently you can grab certain colors on sale at Nordstrom here, or go with this sophisticated neutral, at full price, but selling quickly.
#8. Top Knot Headband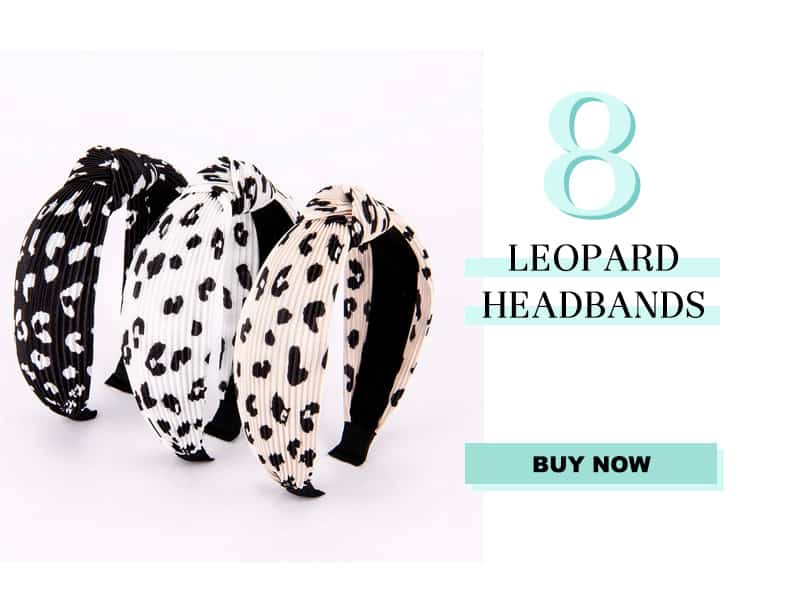 8. Leopard Headbands, $13
I ordered these headbands several months ago. I absolutely love the subtle leopard print, the soft pleat detail, and the low key top knot – and the price is crazy at 3 for $13! Turns out my teenager love them too, since I've had to order a second set for her. Well, I had to order a second set for me since she took mine.
#9. Seven Lies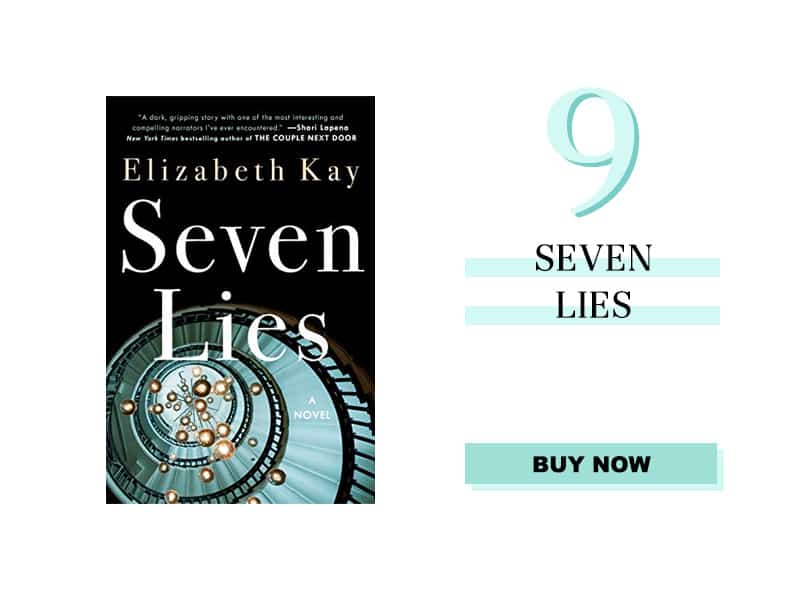 9. I don't usually read thrillers, but Seven Lies came so highly recommended I decided to give it a go. It's dark, compelling, had me engrossed within the first few pages. If you're looking for an all consuming beach read, the kind you can't put down, this is the book for you.
#10. Become A Well Dressed Life Insider!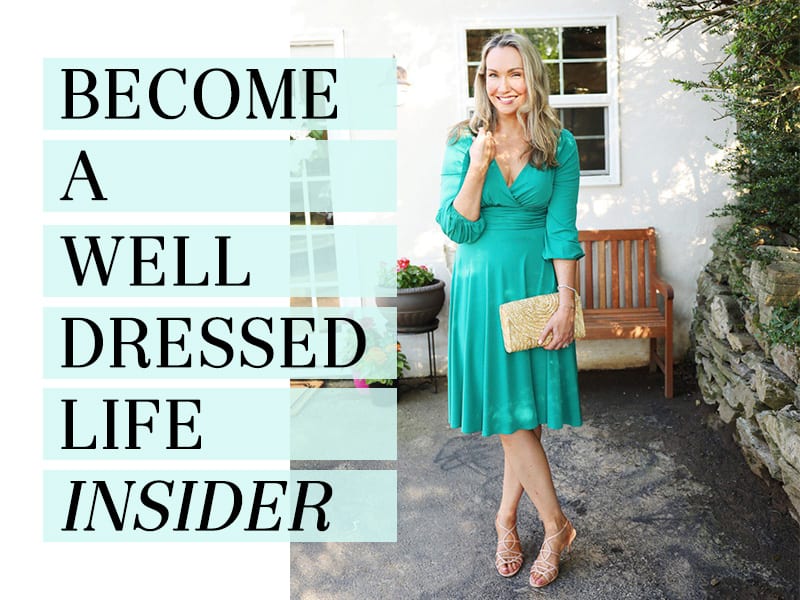 Sign Up for Our Waitlist Here
I'm so excited for our very first Membership Program: The Well Dressed Life Insider.
This is a seasonal program for readers who want even more content. Through our members-only portal, you'll receive access to:
our Summer Shopping List (so you can shop your closet)
our Summer 2020 Wardrobe Capsule (so you can buy what you're missing)
our How to Wear Guide (so you can see how to wear everything)
and LIVE group style coaching with me for the rest of the summer.
Don't worry, the blog content will remain unchanged, our Wardrobe Challenge will always be free, and our Private Facebook group isn't going anywhere:)
Registration opens July 8th – July 11th, and the portal opens on July 13th. If you want to be first in line to sign up, join our waitlist here. I am limiting membership so I can best manage the group.
---
Our Content is Inspired by Our Readers
Our readership inspires all of our posts and is not sponsored or paid for by brands or retailers.
Recommendations are based on my experience as a personal stylist and wardrobe consultant for over a decade. I worked with busy, down-to-earth women who wanted to look chic and feel confident but were often confused by so much of retail.
Some links are affiliate links, which means if you purchase via our site, we receive a small commission.
If you enjoy our content and would like to help us grow, please consider following on Instagram and join our Private Facebook Group to access more advice and exclusive in-depth conversations with other like-minded women.
---