Last January we launched our redesigned site and changed from focusing exclusively on fashion and style, to a more diverse conversation around different topics we are passionate about, including career, health, and wellness for women. It was something I wanted to do for a long time. Overwhelmingly, the new direction was met with enthusiasm and we grew beyond what I thought was possible, making 2018 was our most successful year to date.
While the experience was almost all positive, I experienced first hand how critical women are of other women. I was shocked by how many emails I received from women telling me to "stay in my lane" and criticizing my decision to try to grow.
One, in particular, stood out. This is an actual quote from an email:
"I come here for fashion advice. Why do I want to hear from you about anything else?? Why do you think you're an expert? Honestly, I don't know why I still follow you."
It's not the nastiest email I've ever received and it didn't bother me the way it would have a few years earlier.
What it did was frustrate and sadden me. It frustrated me because women can be terrible to other women in a way men never act towards one another. And it saddened me because so many women still think so little of themselves and others.
I never thought for a second that I wasn't worthy of growth until someone called me out for it.
Most glaring in her email is that she is essentially asking me: "who do you think you are?"
As if we don't deal with "who do you think you are?" enough, can we just stop asking that of each other? We don't have to support other women just because they are women blindly, but we should support the idea that women have autonomy over their lives.
Last year was a big year for women. As a society we finally started having the kind of conversations that bring change. As a mother, now of three daughters, I live every day trying to show them that they can do and be whatever they want. That is our right, and we should also demand to be treated fairly, equally and with respect, by our male counterparts, but that's never going to happen if we don't do it for each other.
I think the best thing we can do to make this better is drown out the negative noise with positivity. Let's send our friend who is in the weeds with young kids a note or some flowers. Invite your new neighbor out to meet the other moms in the neighborhood. Post a positive review of a local female owned business on Facebook. Follow other women on Instagram who are building their brand and sharing their talents. There are a million things we can do to create a community of support and inspire others to do the same.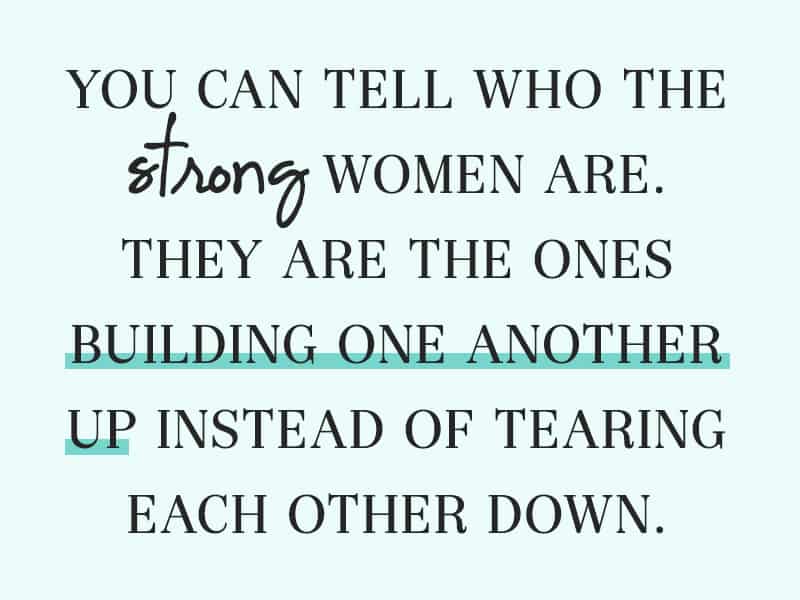 2. Post Natal Depletion Even 10 Years Later. I had postpartum depression after I had my oldest, who turns 12 in the spring. I wrote about it here
When I was pregnant with Vivian, who is already five weeks old, I took every precaution I could. I watched my diet, worked out regularly and did my best to control my normal anxiety. You can't prevent postpartum depression, but I thought it would set me up to feel good physically and mentally, and so far, so good.
I also read as much as I could about recovery and what happens to a woman's body before and after birth. That lead me to this article on goop, about how postpartum depletion happens to more than 50% of women, even ten years after their last birth.
It made me think about how we care for women after they give birth and the pressure society puts on us to get back to "normal" as soon as possible. I'm guilty of putting the same pressure on myself, so this time around, I'm committed to giving myself some grace, honoring what I was able to do, and allowing my body and mind all the time they need to heal.
3. LOFT Must Haves. I always find the LOFT store underwhelming, and then see dozens of things I like on their website. Right now, they are offering 50% off your purchase with the code NEWFAVS until tomorrow, January 29th. This tie front blouse is fresh for spring, a knit blazer in black is a casual yet polished must have, and I love the idea of this simple travel wrap in grey for around $30 after the discount.
4. Why I Love Fashion. Did anyone watch CNN's History of Style? This four-part miniseries breaks down the significant moments in American Style and celebrates how fashion is more than consumerism – it tells our story. It's one of the reasons I love it as much as I do. You can see history unfold, especially of women. From having to be covered from neck to toe on the beach to the invention of the bikini, or how wearing trousers, once a controversial clothing choice, are now staples in our wardrobe; you can see the steady (yet slow) progress we've made over the last few decades.
5. Banana Muffin Recipe. We go through bananas in our house like my kids are monkeys. On the rare occasion that they have time to turn brown, I use them in pancakes or muffins. Last week I tried this recipe for chocolate banana muffins and it's delicious, seriously, the best I've ever made. The recipe makes a wet batter, so skip the muffin liners and just spray your pan with non stick spray very well (otherwise the muffins will stick to the liners). Also, let them cool all the way before you serve, it makes a big difference in the
6. The Cure for Winter Skin.
Having a baby in the winter is great for a homebody like me. You're basically ordered to stay inside until the weather warms up, and everyone stops getting sick. While I love the excuse to bunker down with the baby, the dense, dry air is doing a number on my skin. So, I started using hyaluronic acid in my skincare routine. Put simply; hyaluronic acid helps your skin maintain its moisture, so your skin will look plump and supple, thereby minimized fine lines and wrinkles.
I'm using The Ordinary Hyaluronic Acid, an affordable (under $15) serum. The way you layer your skin care is essential. You want to go in order of weight, from lightest to heaviest. At night, apply the Hyaluronic Acid immediately after I wash my face, and end with a thick night cream.
7. Springtime Loafer on Sale. This sweet and simple loafer, in "macaroon" is a lovely basic for spring and on sale for $50. If you pick them up, opt for the suede finish, they look more expensive than the matte leather option.
8. Super Bowl Ads for Women. Olay is debuting it's first ever Super Bowl ad this Sunday staring Sarah Michelle Giller. Since 45% of the viewing audience is women, it makes sense to advertise female specific products. I'm always interested in the commercials so it will be fun to see if other brands follow their lead.
9. Duchess vs. Duchess. Online commentary about Kate Middleton and Meghan Markle has become so nasty that even the notoriously brutal British tabloids are campaigning to put an end to it. Hello magazine is asking the comment section "to think before they post and say #HelloToKindness." According to this article they "want to make social media a more positive space for everyone to enjoy." I wish I had more optimism about how this will work out.
10. This ENTREPRENEUR'S Life. Right before the holidays I was a guest on my friend Laurie's podcast, This ENTREPRENEUR'S Life. Laurie is a good friend, smart business woman – she's a fantastic professional organizer , and just lots of fun. We talked about everything from working mom guilt to how to combat imposture syndrome. You can check it out here!